With Fourth of July approaching and the official kick off to Summer I thought I would share with you one of my favorite local escapes…Cape May, NJ!
Its located at the southernmost tip of New Jersey and filled with historic charm. Whether you're seeking a quick weekend at the beach, romantic getaway or a fun girls trip, Cape May's charm will leave you perfectly enamored!
Around each corner is something a little prettier than the rest! Adorable Bed and Breakfasts, shops, restaurants and bars all set along the shoreline for a front row seat to the beach. A cutie of a town that will keep you coming back year after year!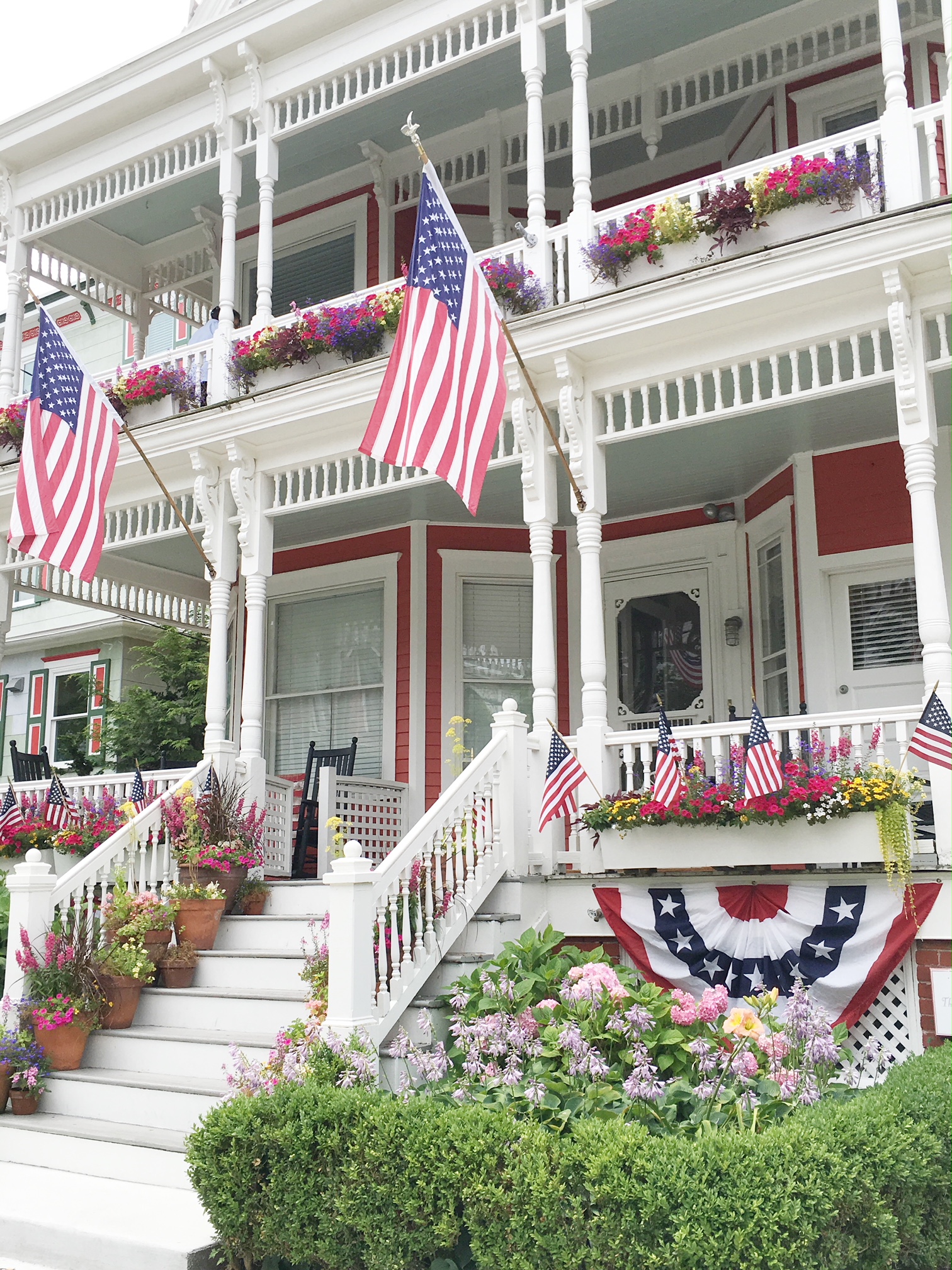 I have put together a quick list of all my favorites that you must cross off your Cape May bucket list when visiting! This of course is just a glimpse of what this adorable beach town has to offer, but hey I plan on adding to this growing list this summer. So stay tuned for a follow up after Labor Day!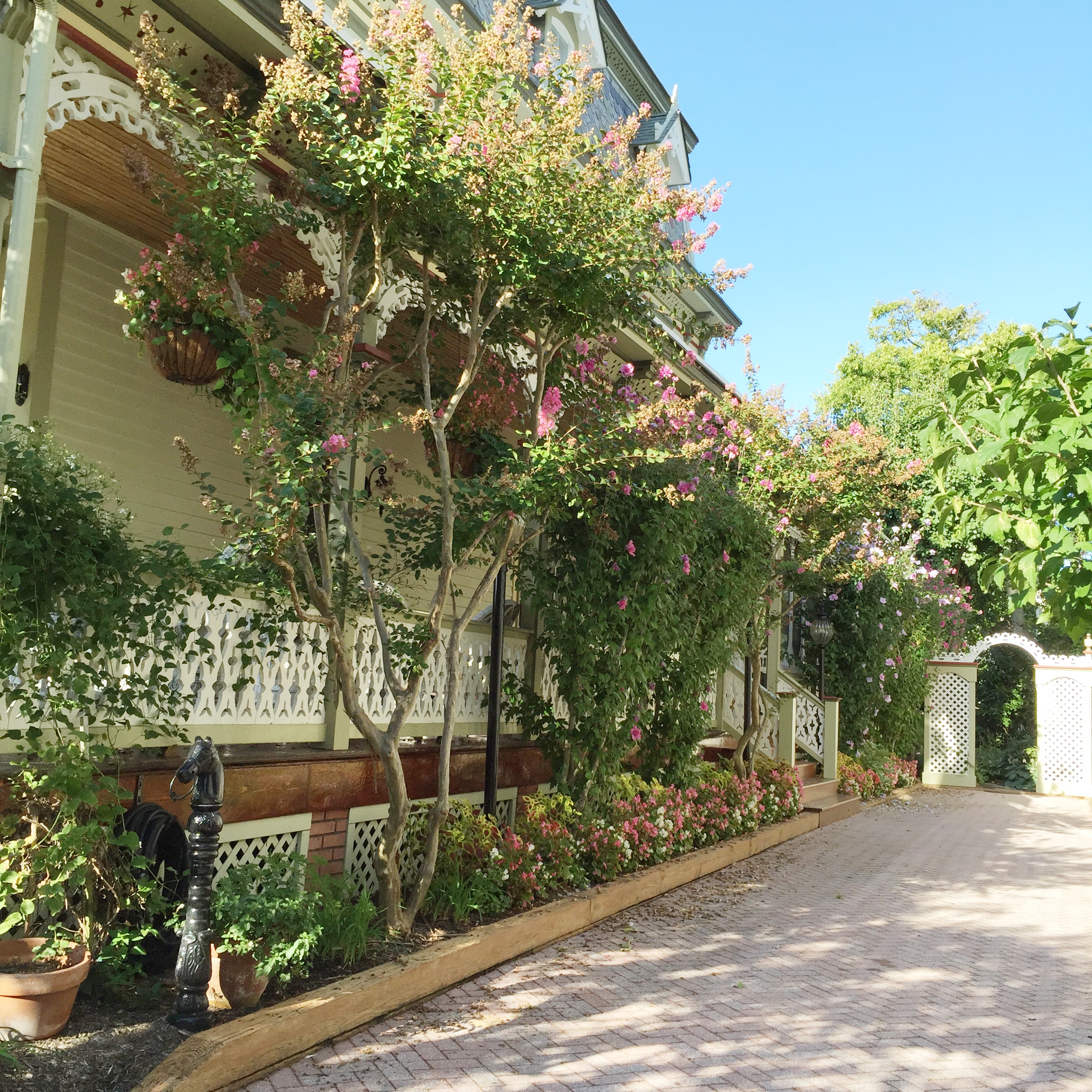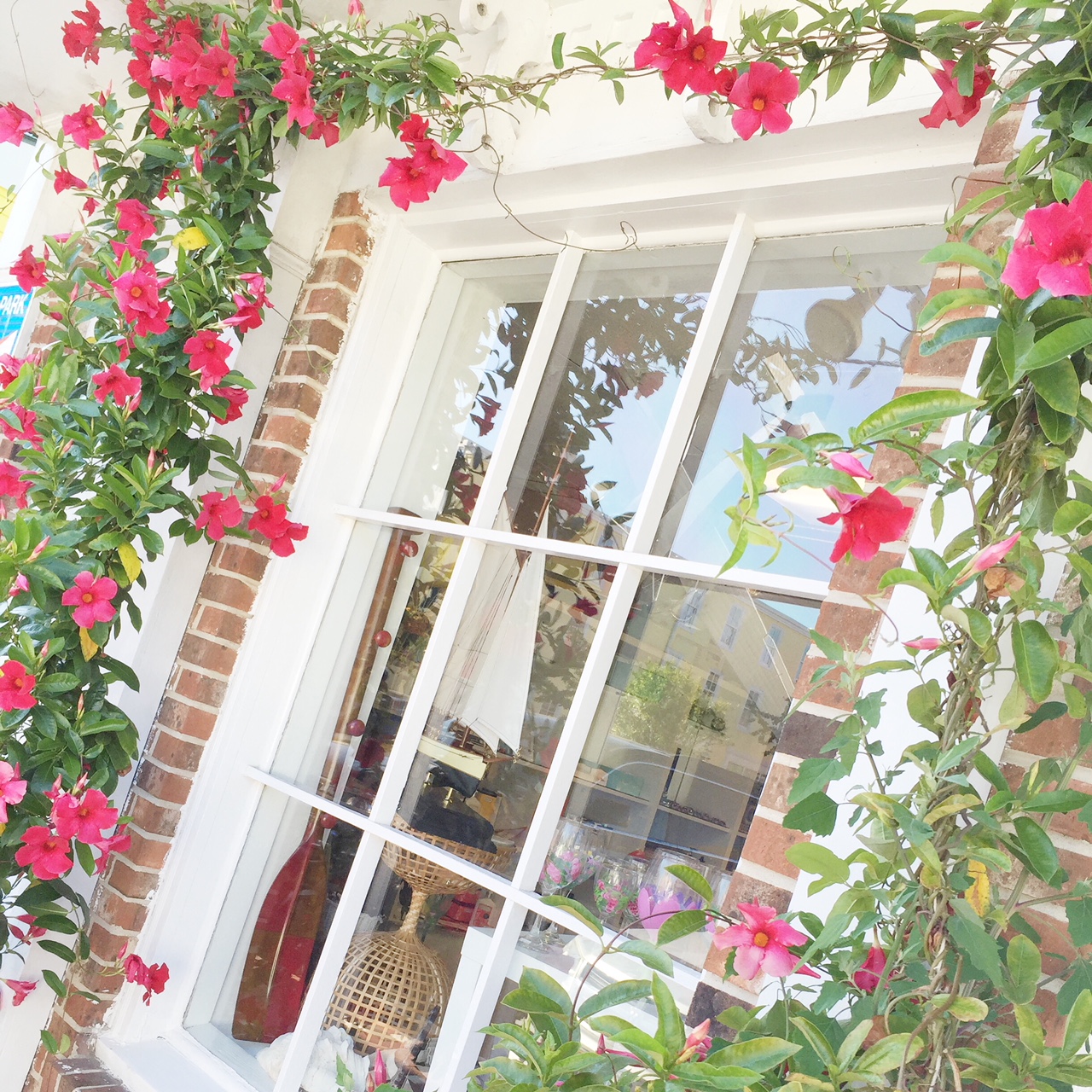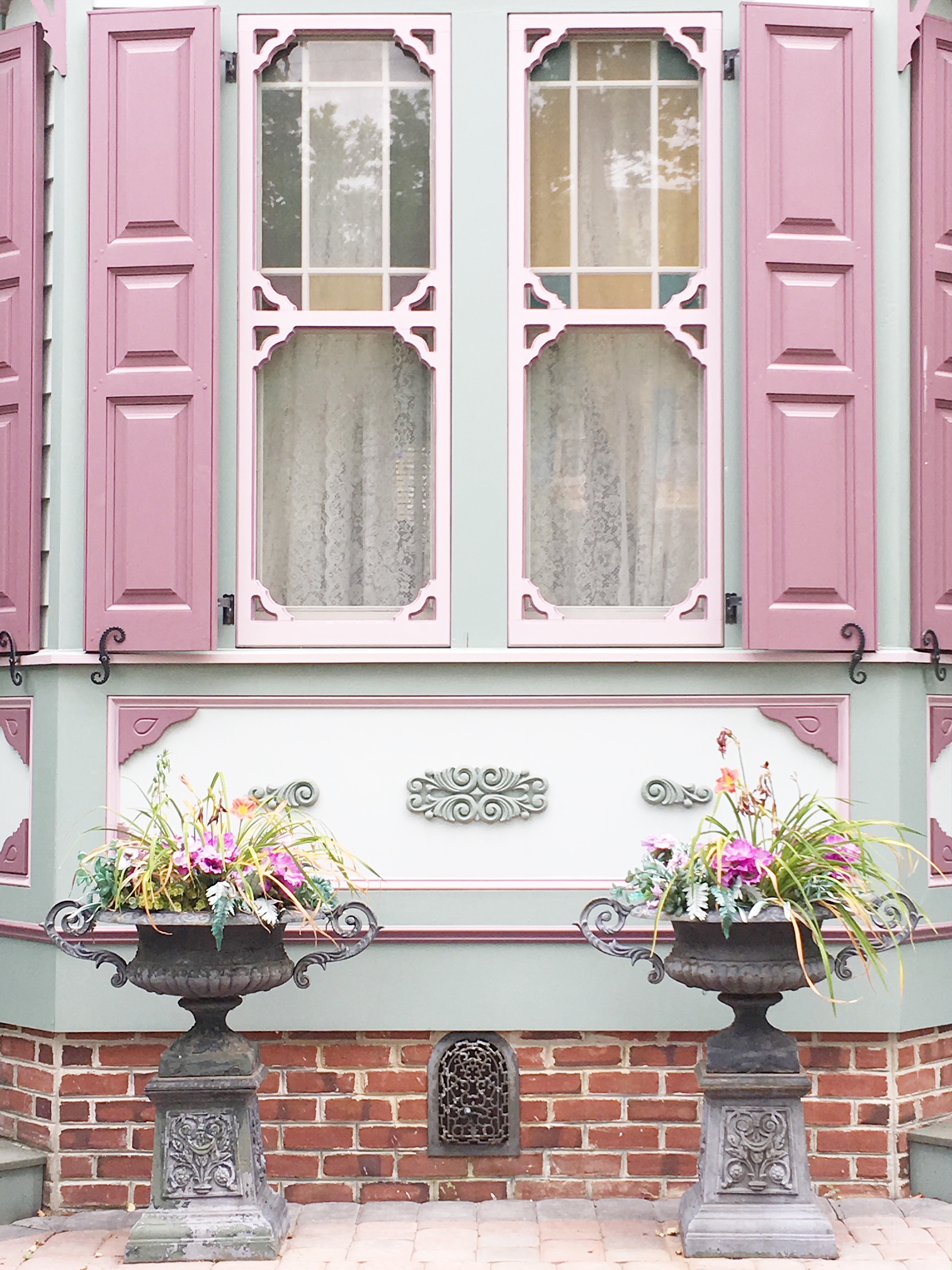 Stay:
Congress Hall – A historic gem filled with so much charm! One of the largest and most popular properties in Cape May and honestly my favorite! Call early in the season for bookings as they tend to sell out fast during the summer months.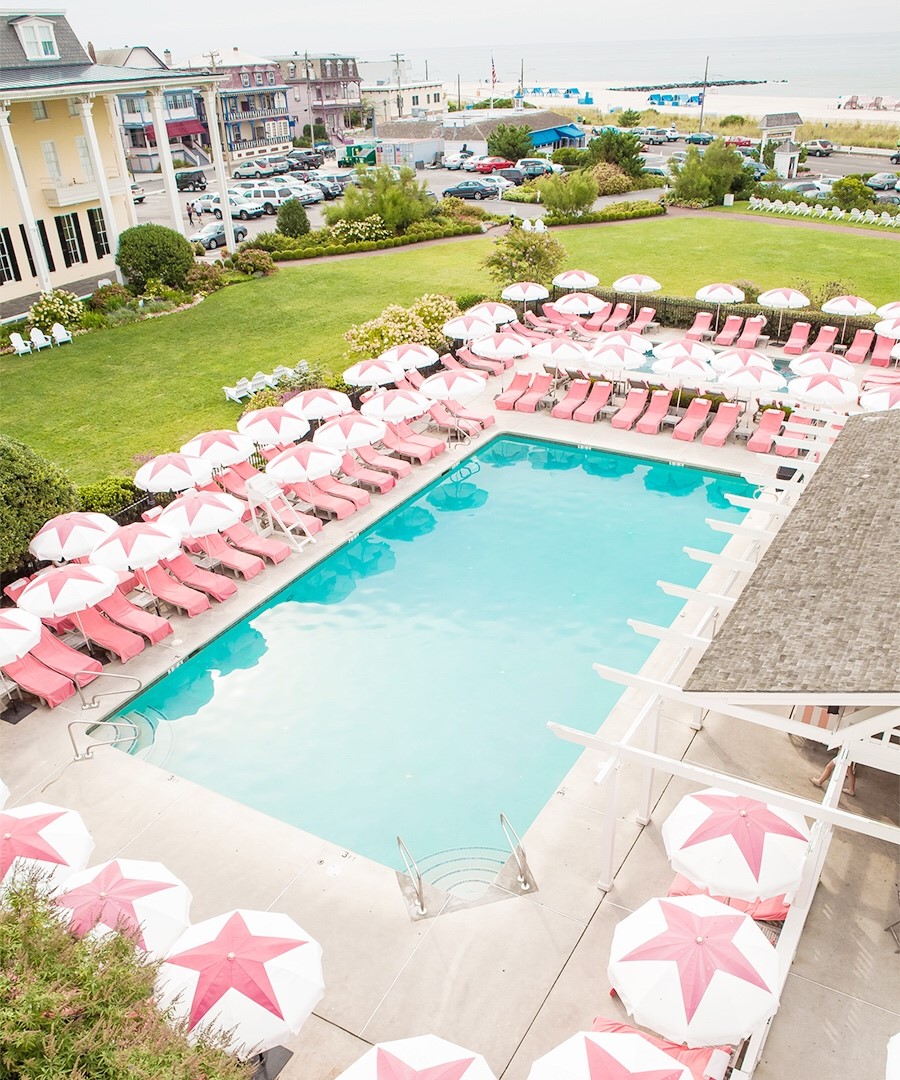 Beach Shack – Giving me all the Dirty Dancing feels! A causal island retreat offering the ultimate experience. Grab a drink at The Rusty Nail located on the property and catch the nightly entertainment and fire pits all outside your door. Added bonus is that they are dog-friendly and can bring your fuzzy baby along for the trip!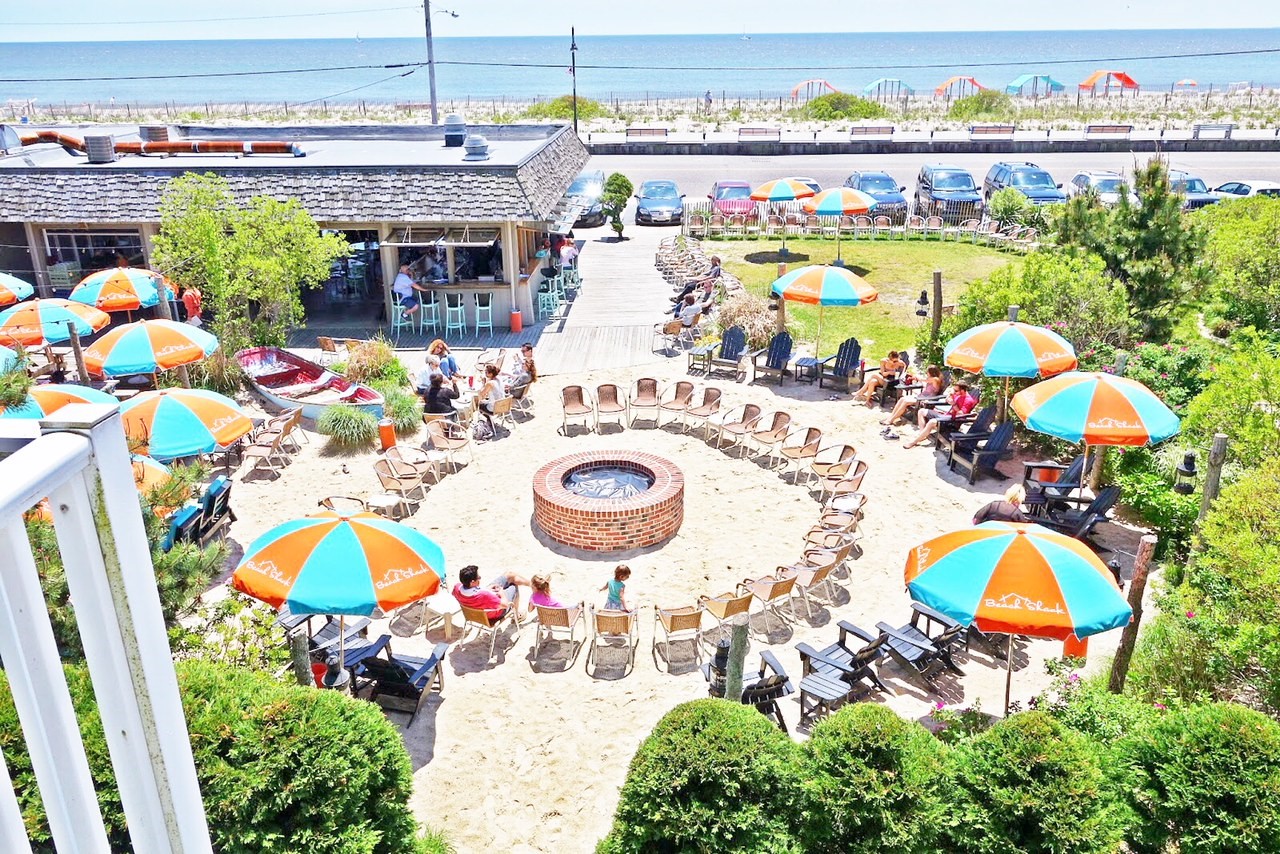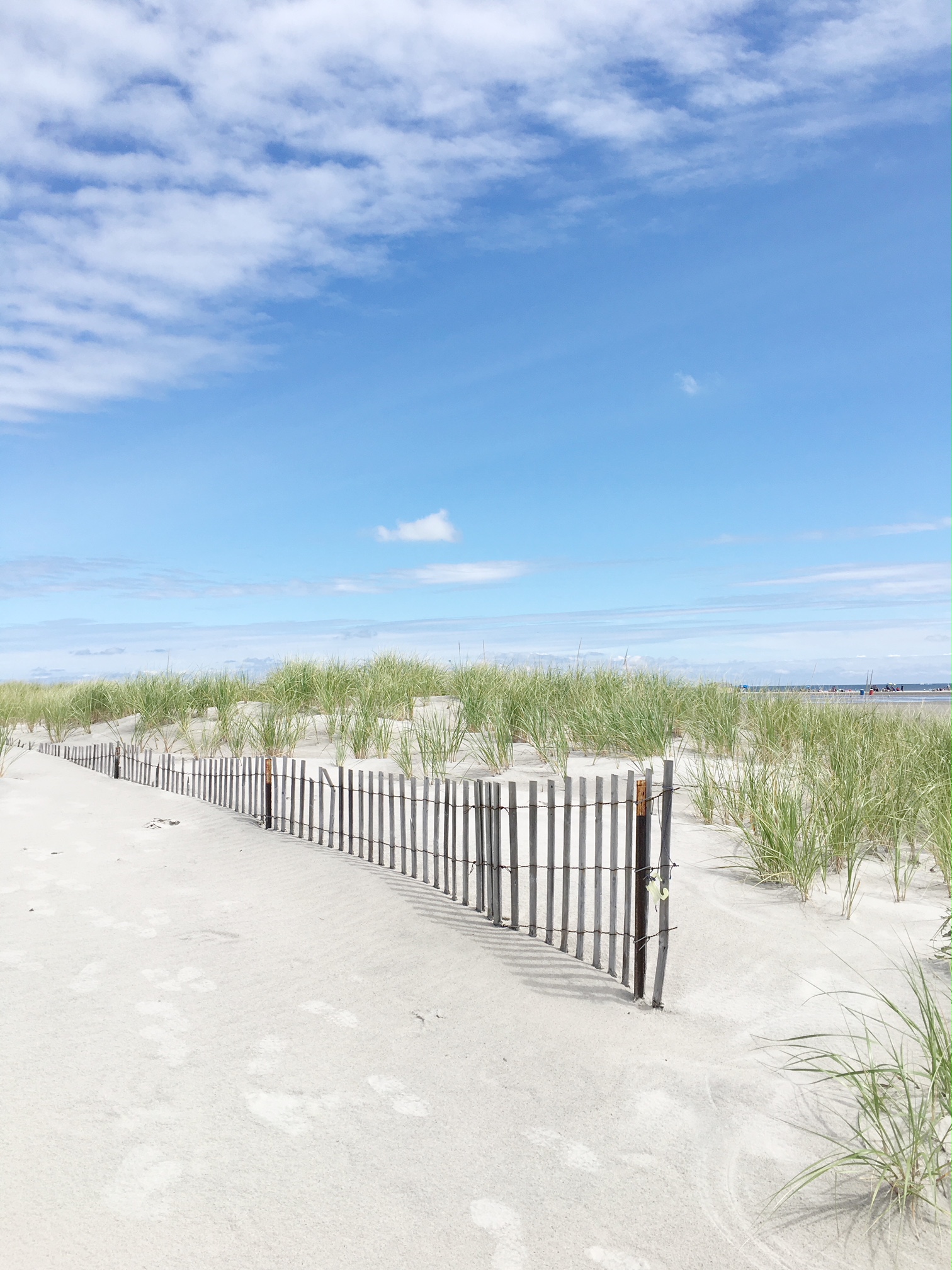 Food:
Louisa's Café – The front door says it all! The sweetest gem in town with a delicious farm-to-table menu all set in a charming historic yellow house. Just pure perfection! The menu changes daily which gives you a reason to return multiple times during your visit! I know we did!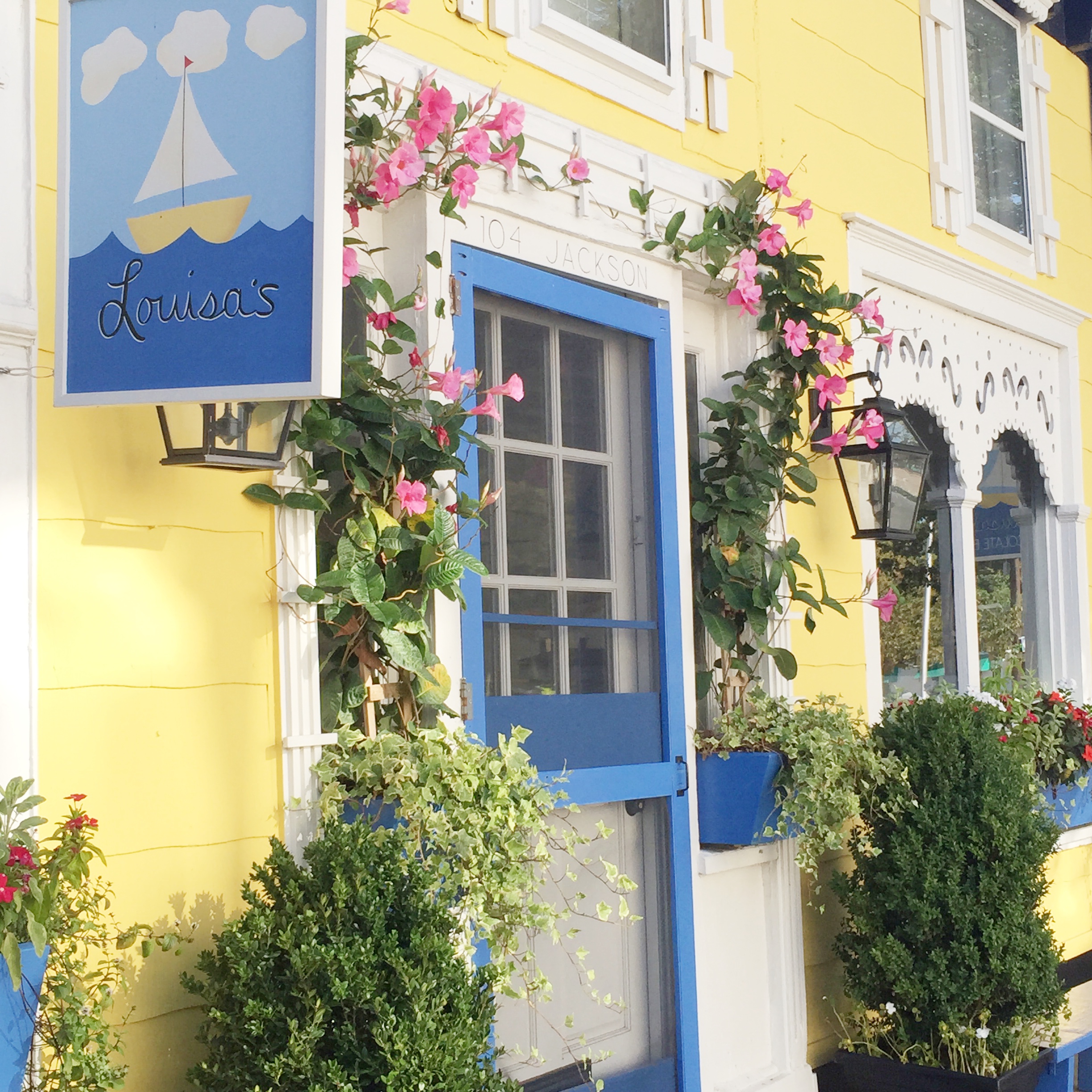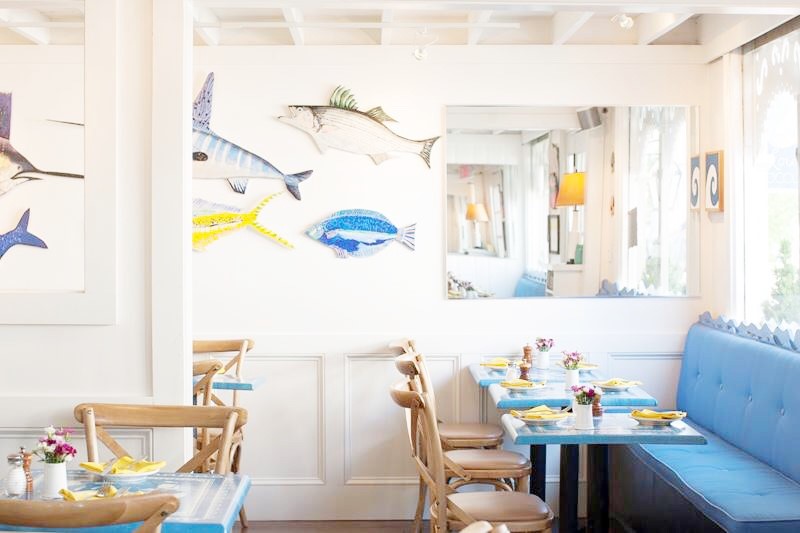 The Lobster House – Summer time to me means sitting dock-side with a cocktail in hand and a platter full of clams! The raw bar at the Lobster House is our go-to spot to start the night. They have a great mix of menus for both lunch and dinner and is the ultimate seafood house in the area!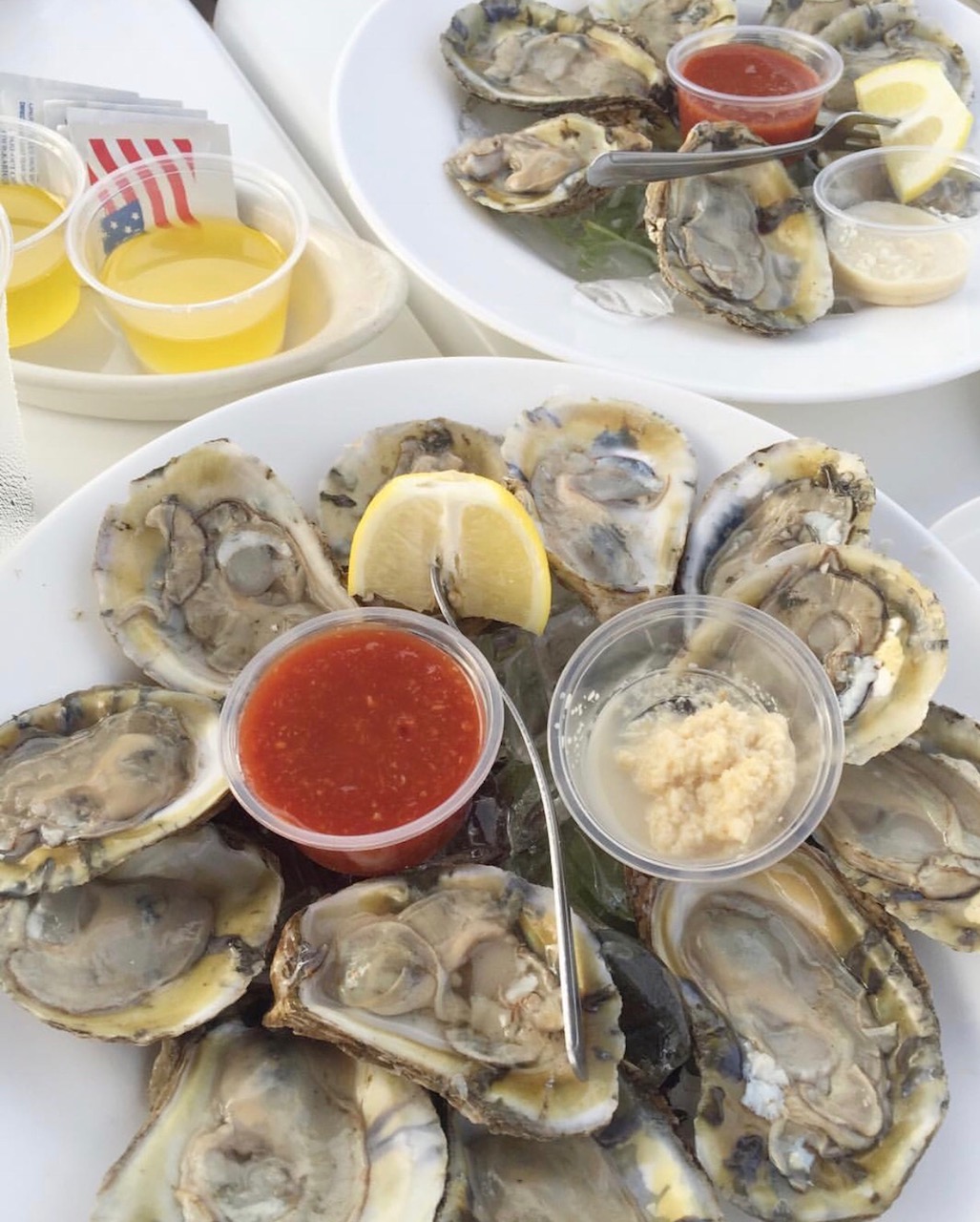 Mad Batter Restaurant – Favorite. Breakfast. Ever! They also do lunch and dinner very well, but our mornings usually kick off with the Orange & Almond French Toast! Yep enough said. Try to get their early because there is usually a wait for this goodness!
Shopping:
Pink Victorious- Located in the most Instagramble pink house in Cape May surrounded by and adorable white picket fence. It's the perfect spot to grab a sundress for the night or the perfect accessory.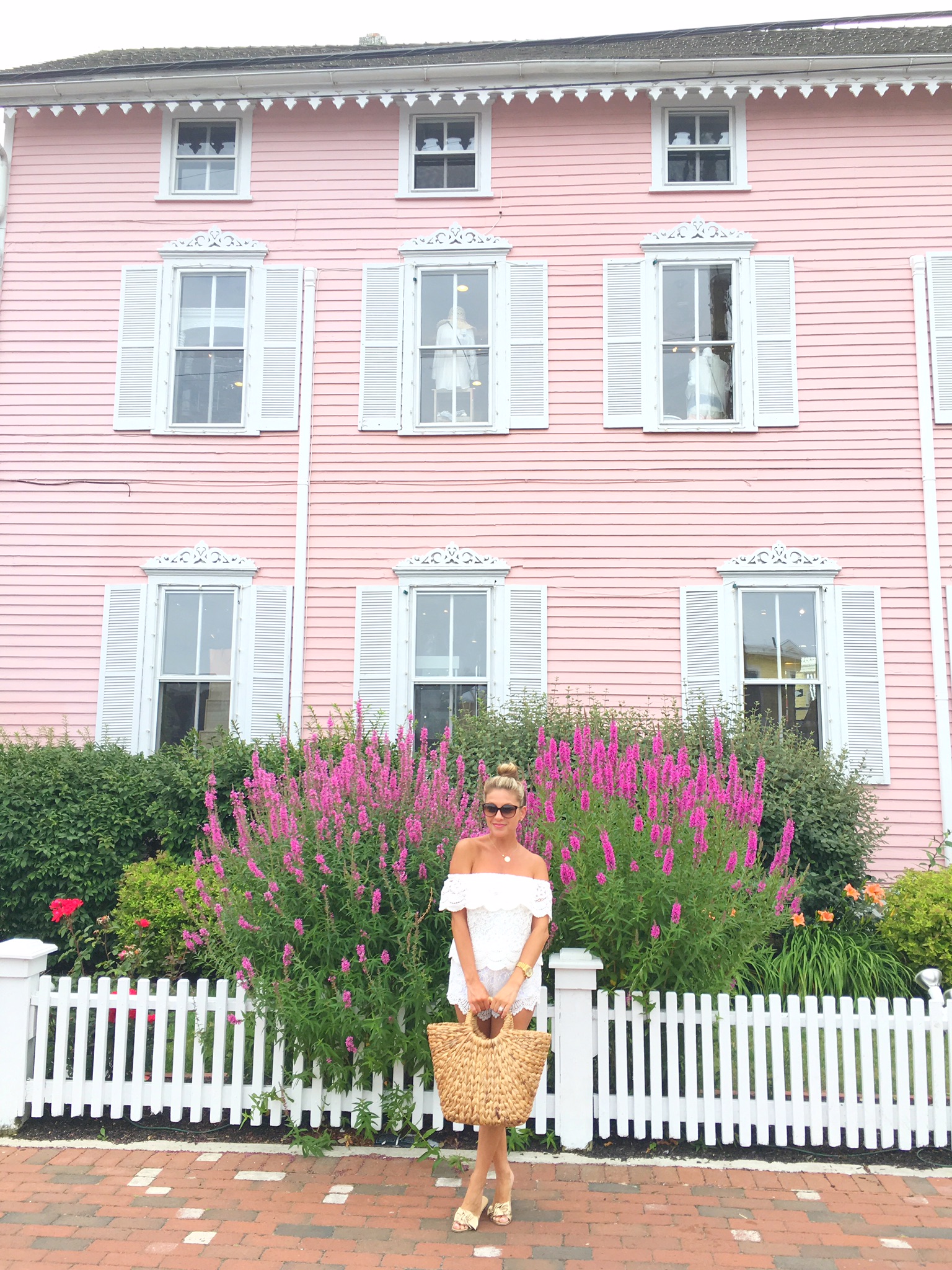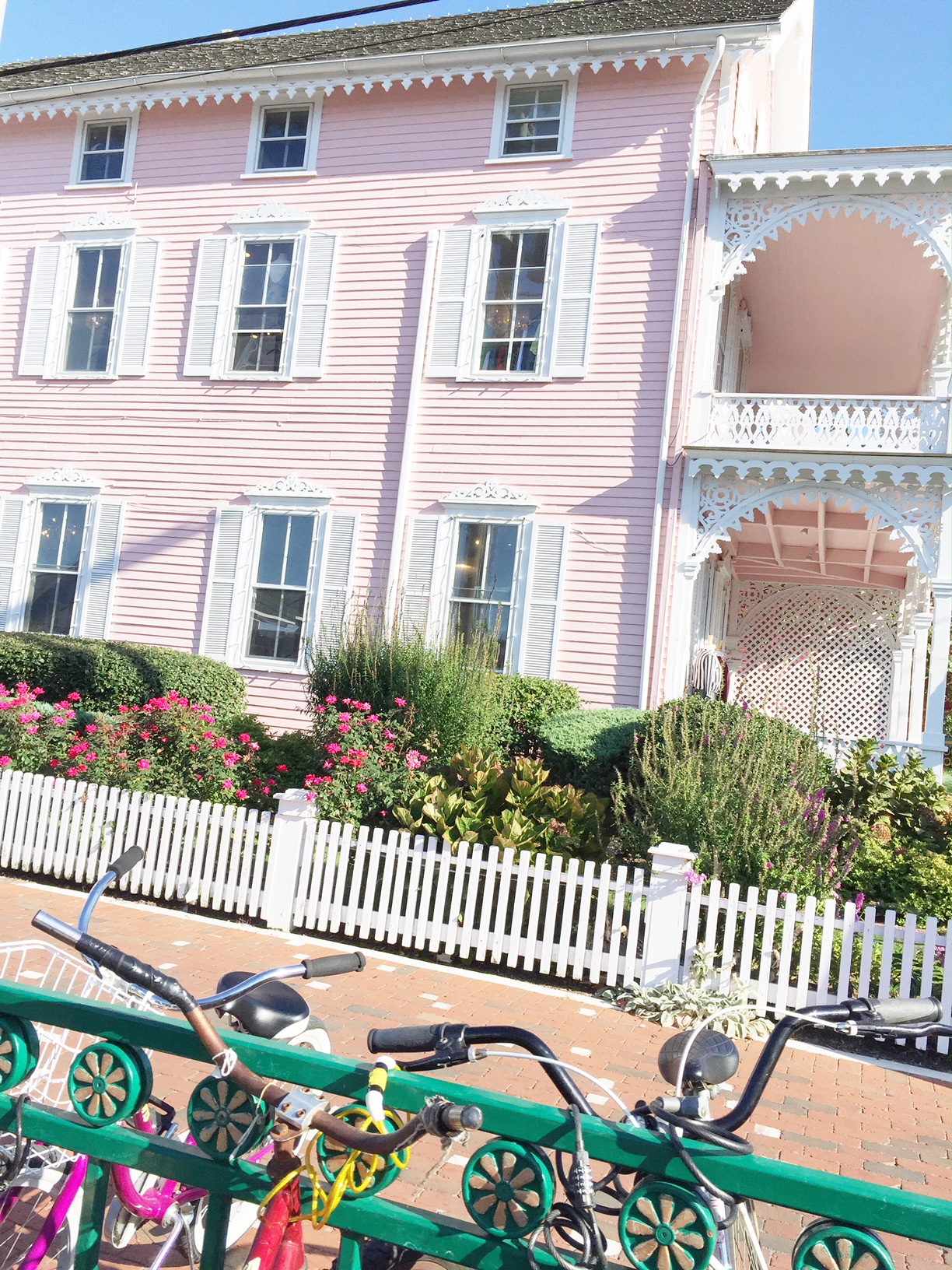 Cape May Antiques – It's safe to say I have had a lifelong love affair with flea markets, thrift shops and antique shops and this one completely warms my heart! Located right outside the main town and filled with so much goodness! Its so organized and so easy to spot the true gems… like the vintage raffia bags I found for $8 each! It worth the time to stroll through!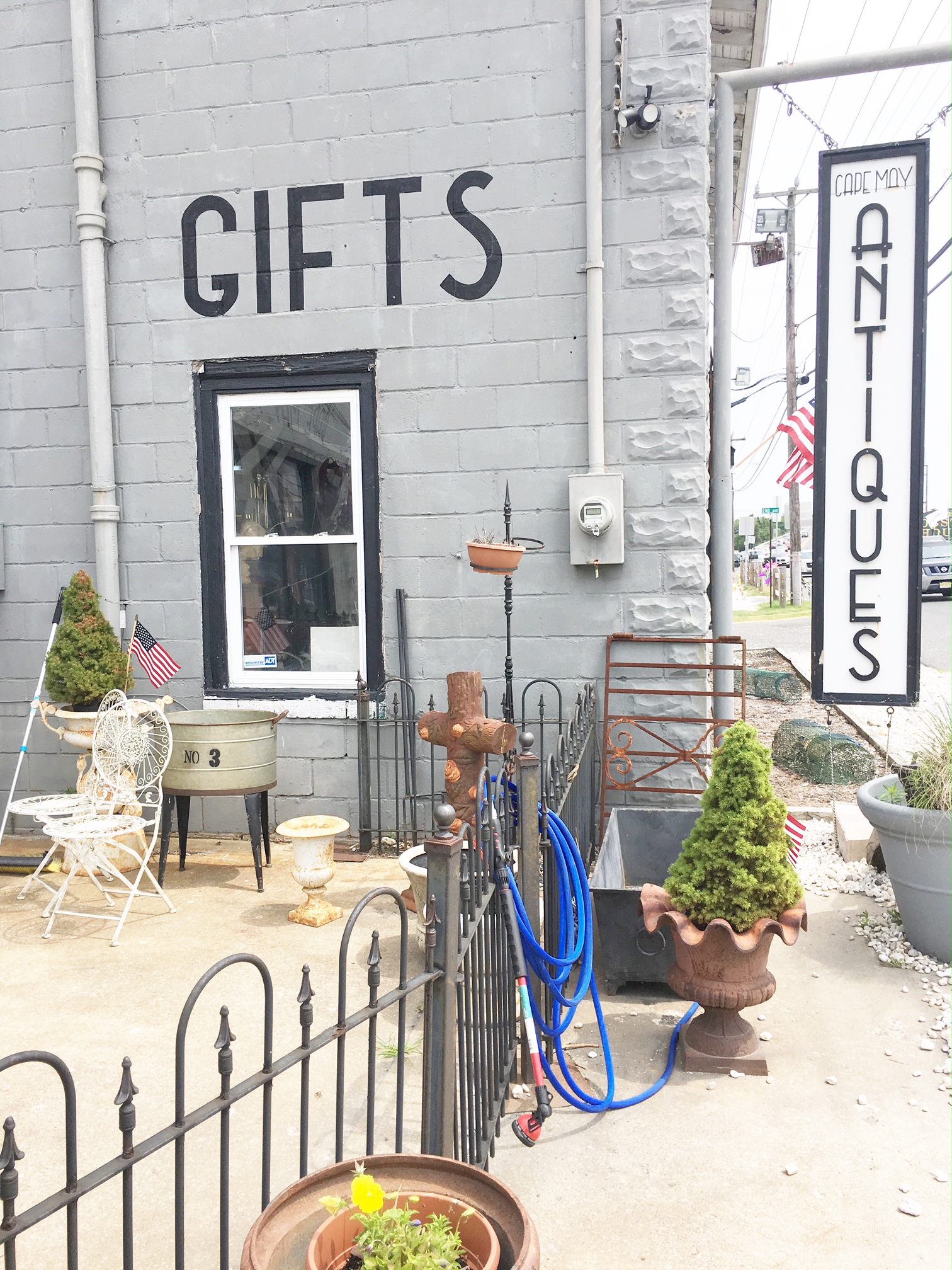 Caroline Boutique- The sweetest boutique filled with hand-embroidered tops, long tassel necklaces and boho bags! The front of the store was so cute that there was no way I was passing it by and so happy I strolled through! A must stop on your trip!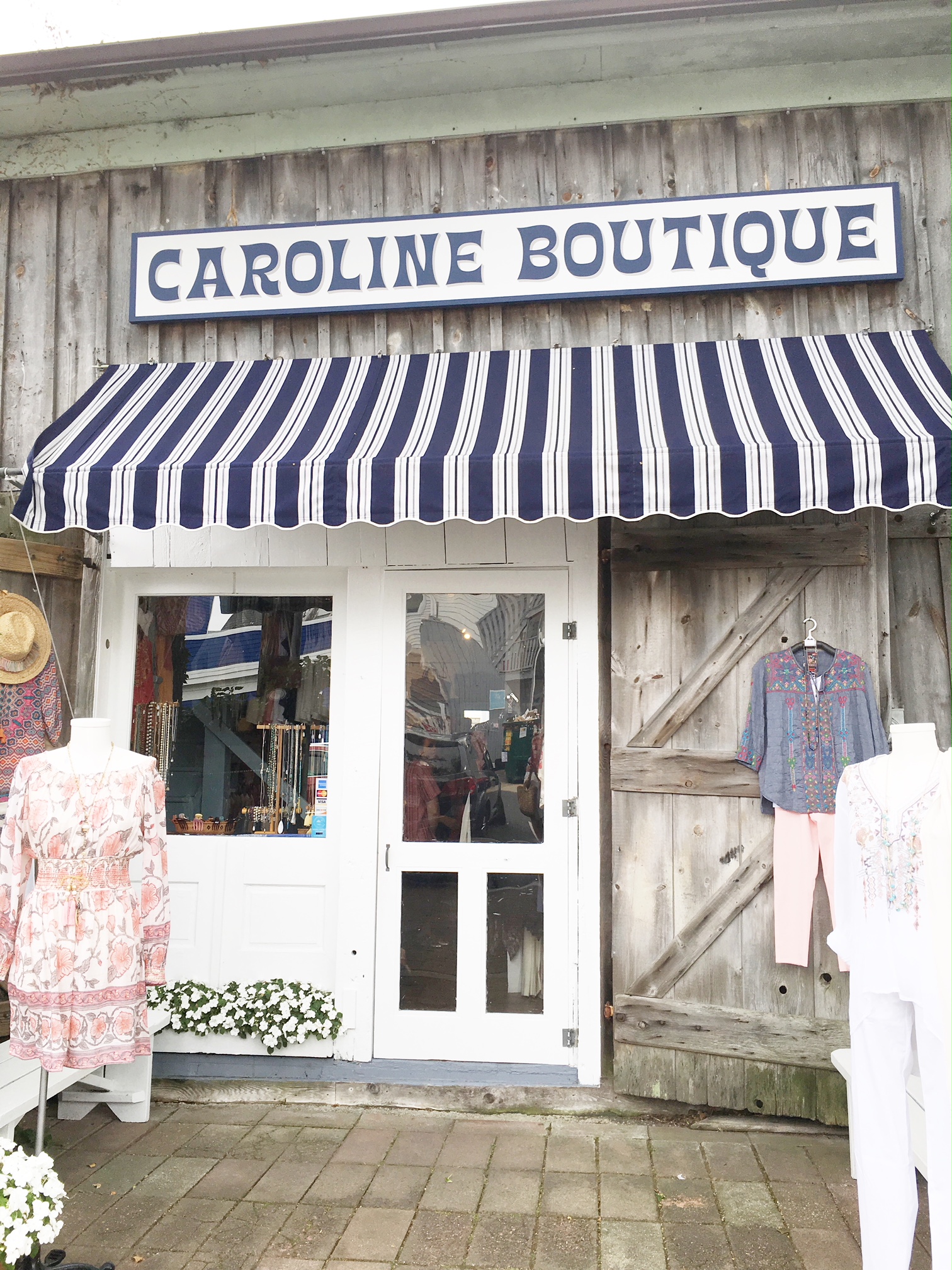 To do
Beach Plum Farm- A sweet 62-acre farm with a mix of Hamptons vibe tucked away in the middle of the beach escape! Beach Plum Farm is the perfect day or early night trip. With a market, farm-to-table restaurant, fire pits and cottages on site …I was in heaven! From the cute little chickens that welcomed us to the sweet courtyard outback, my husband was lucky I ever left! We decided to make an early visit one summer night and it was possibly the best night we had in Cape May. We grabbed a bottle of wine, took a seat by the fire pits and ordered the most delicious mozzarella, tomato and basil app I have ever had! They also serve breakfast and if it was anything like our tiny taste of heaven…I am in!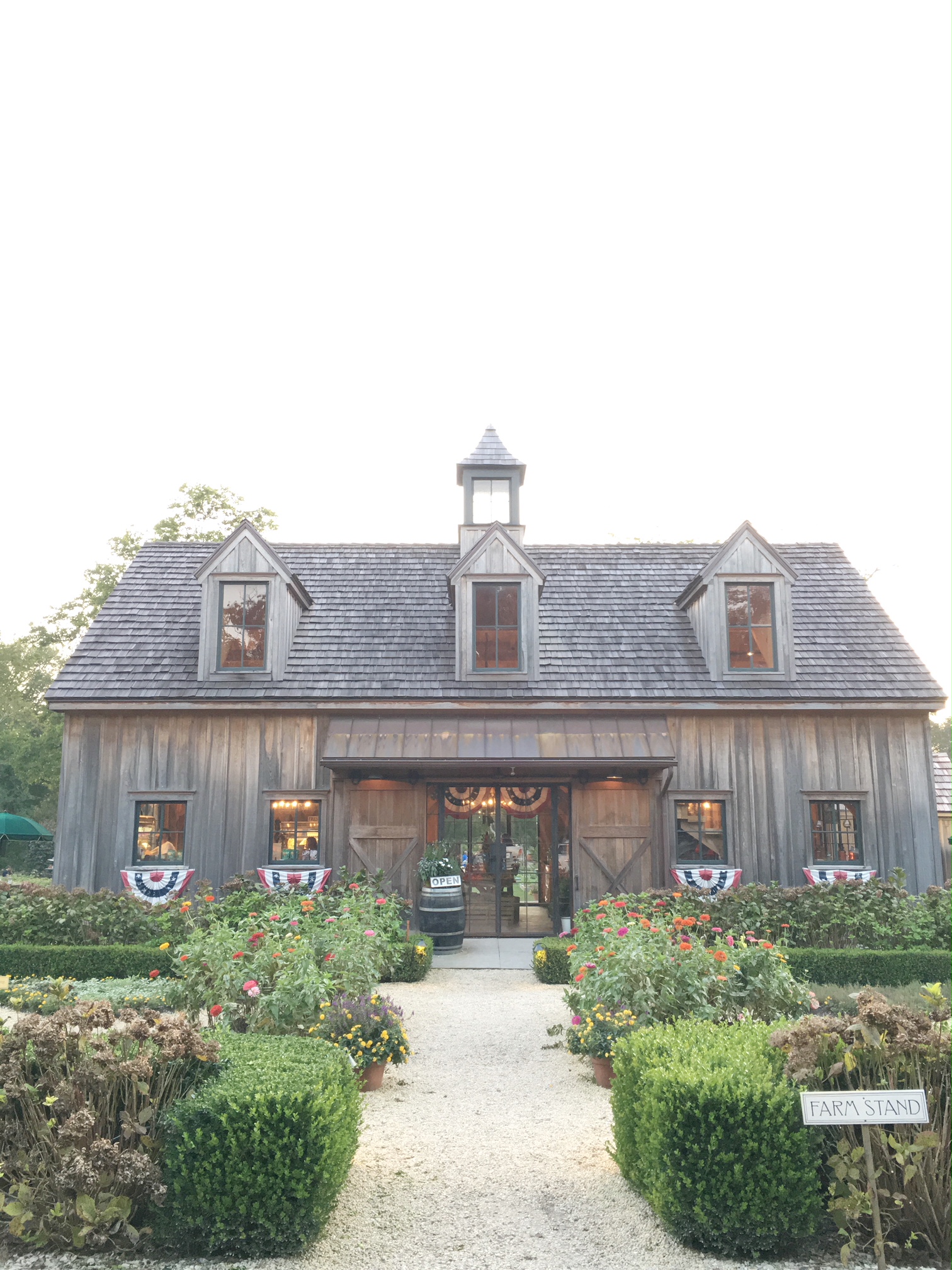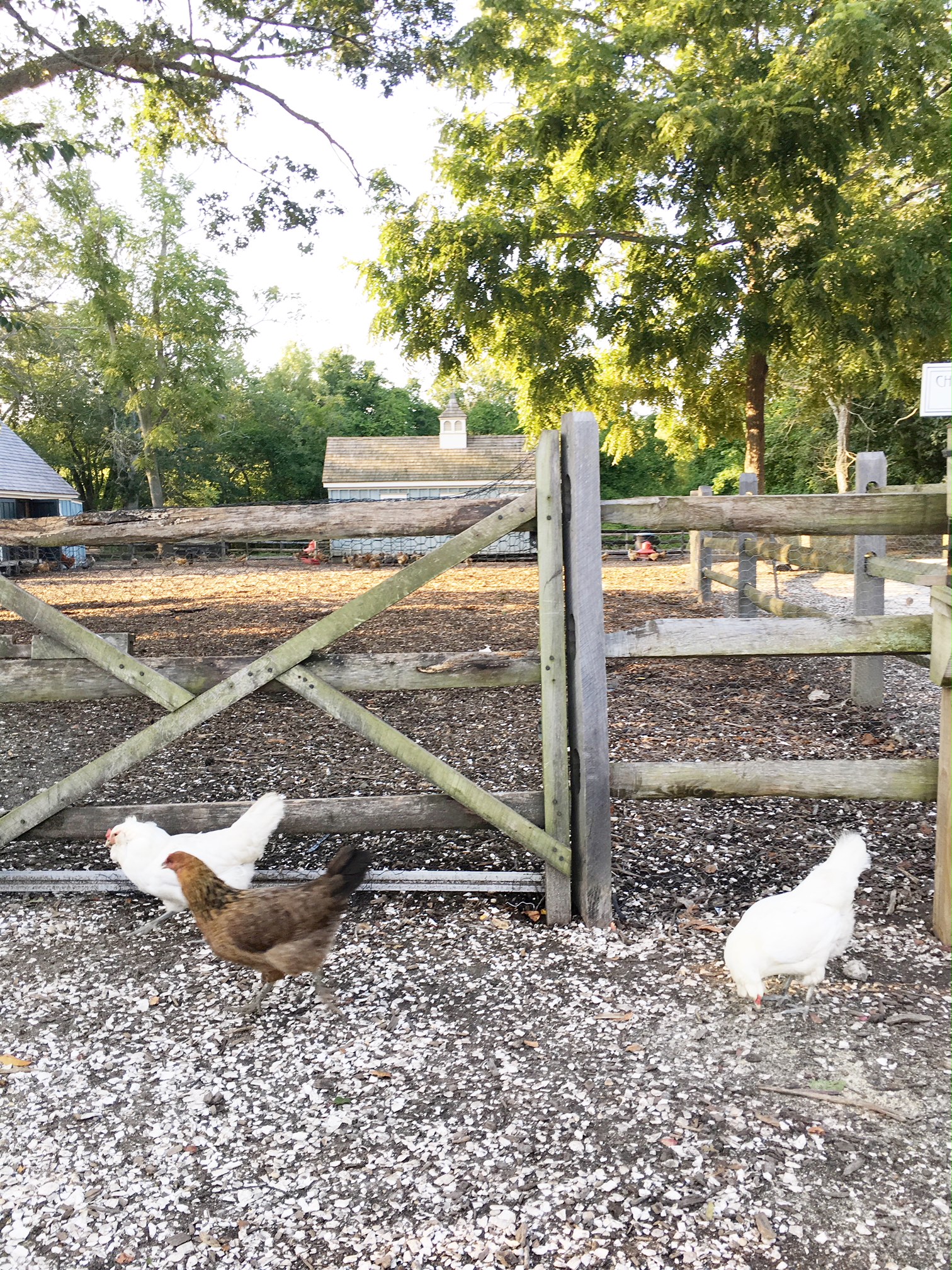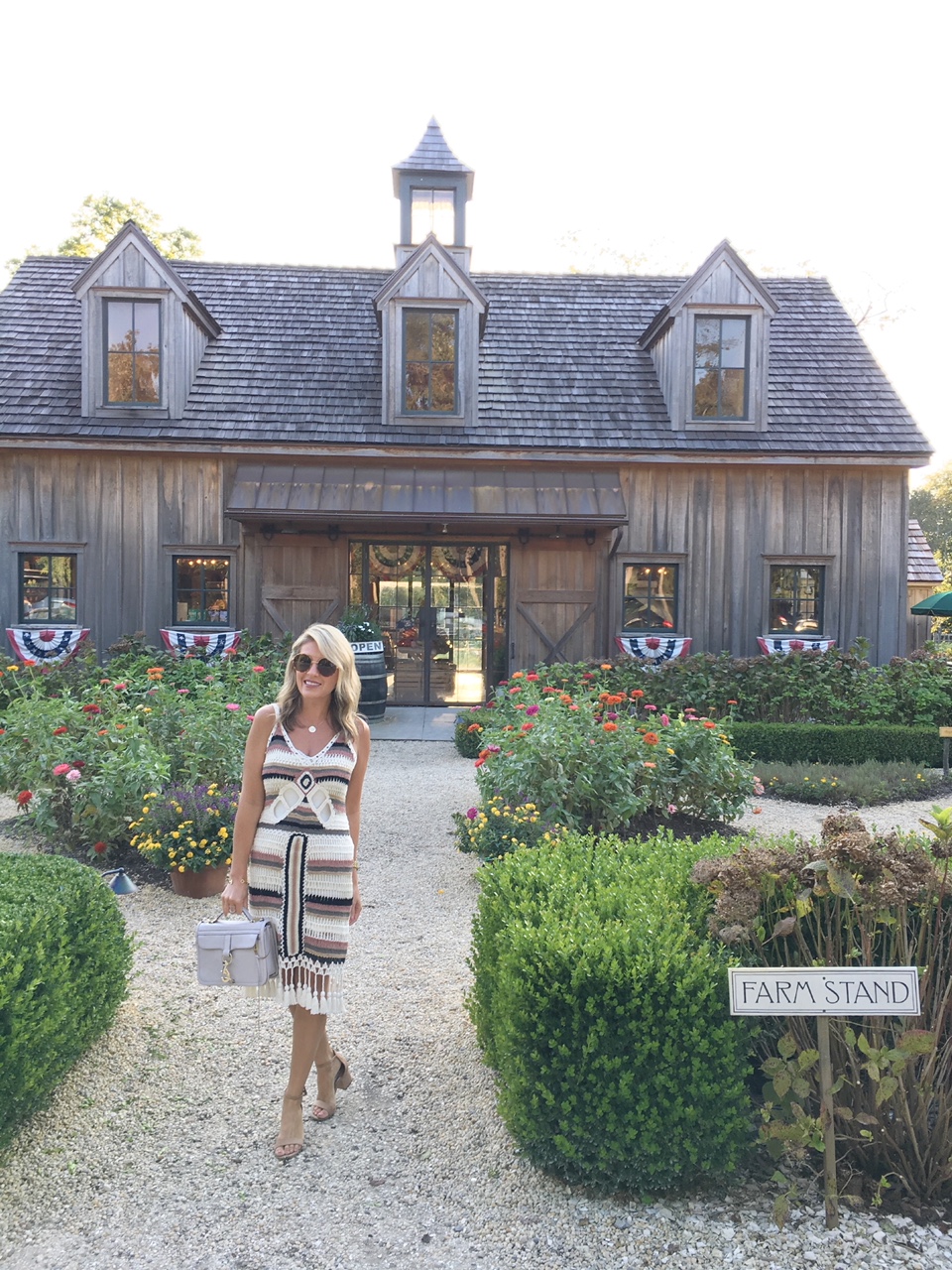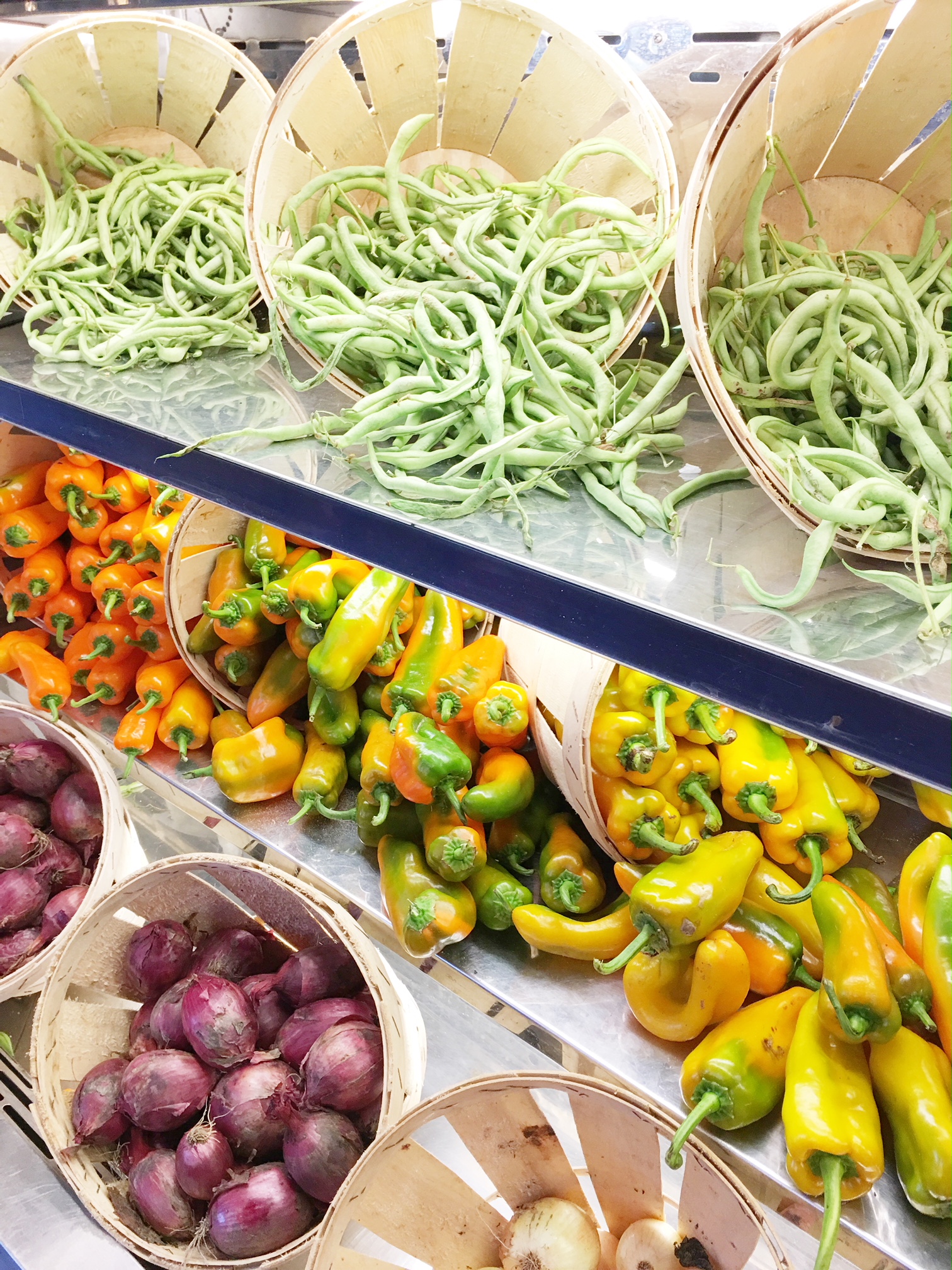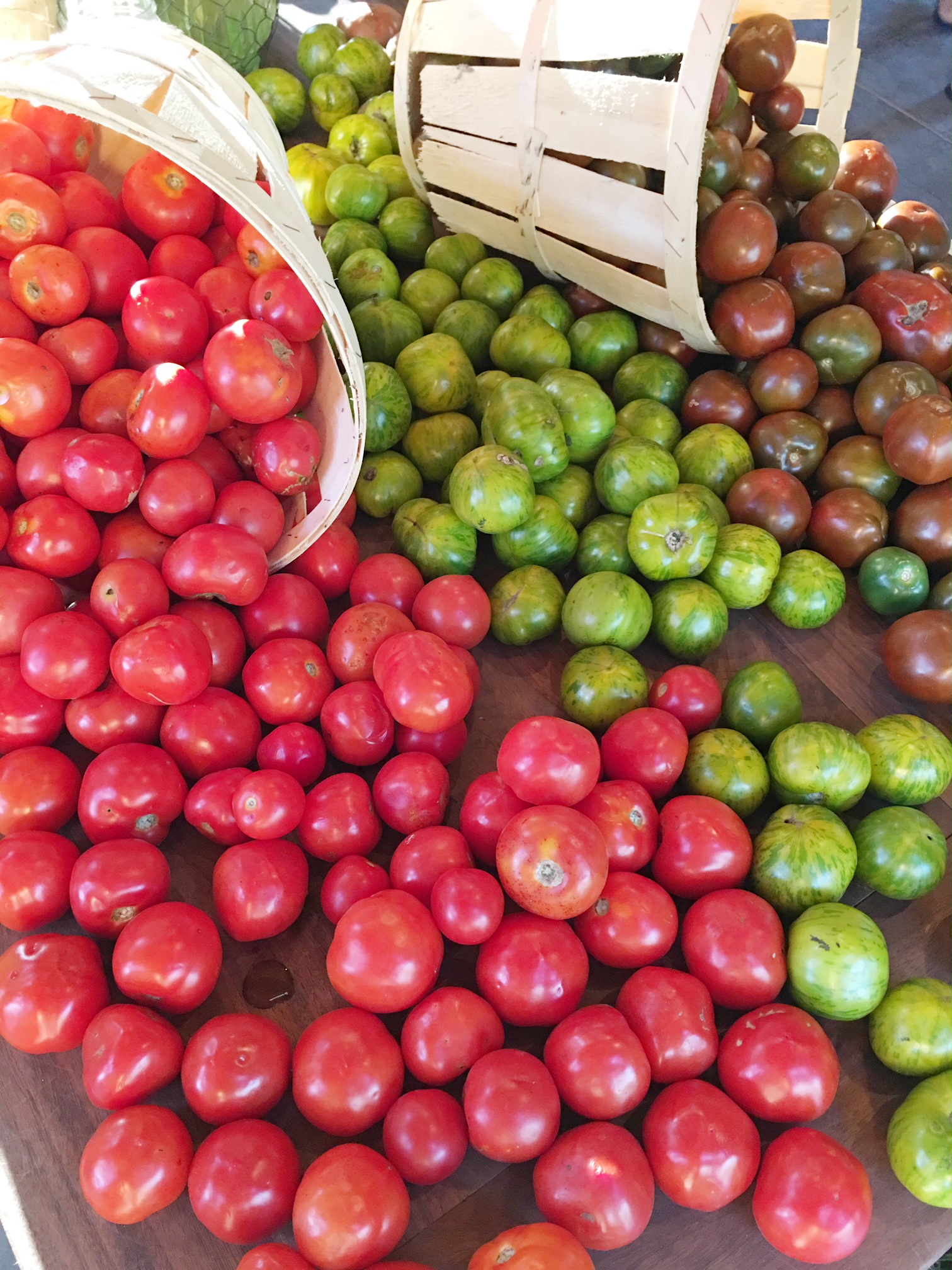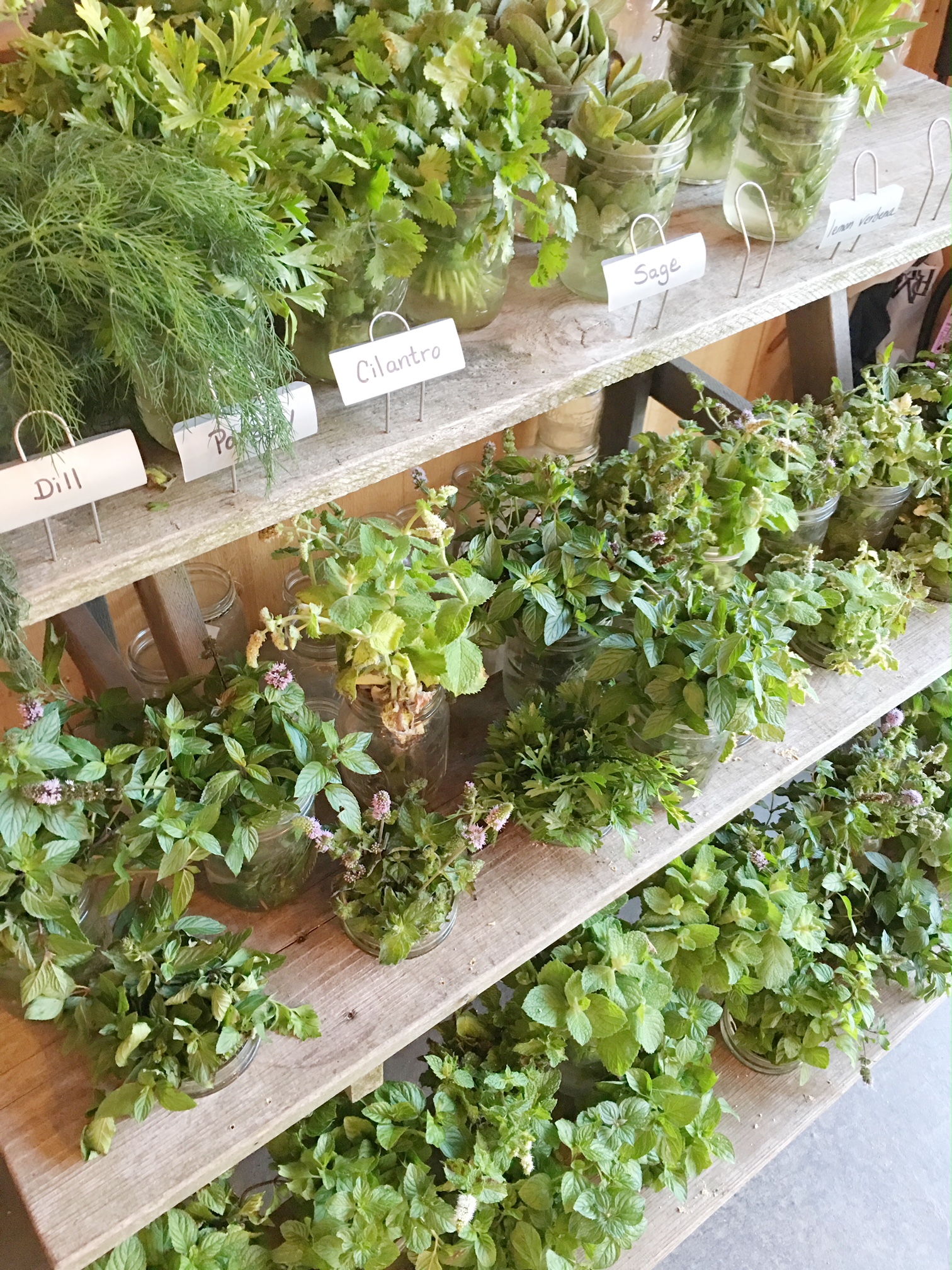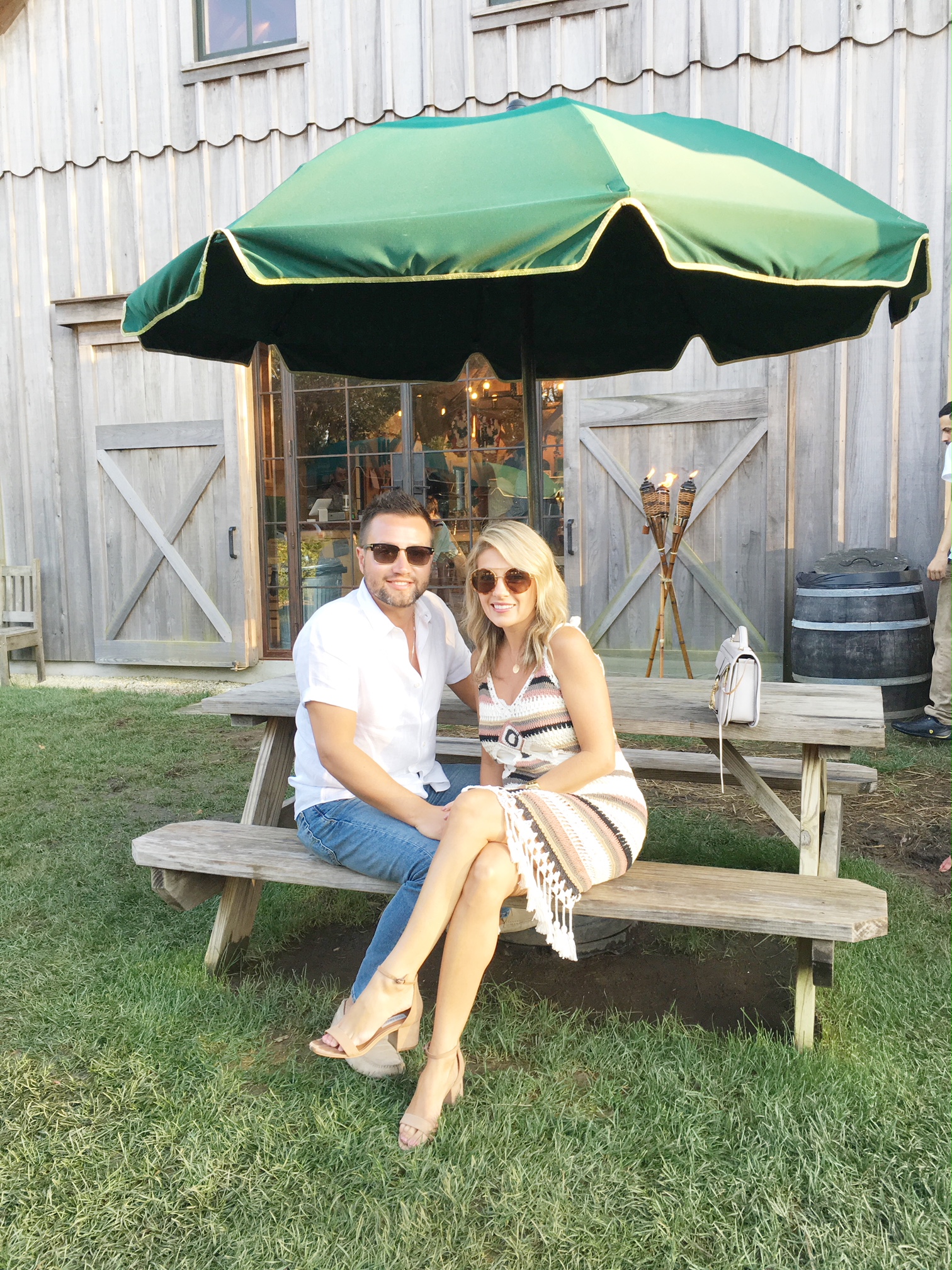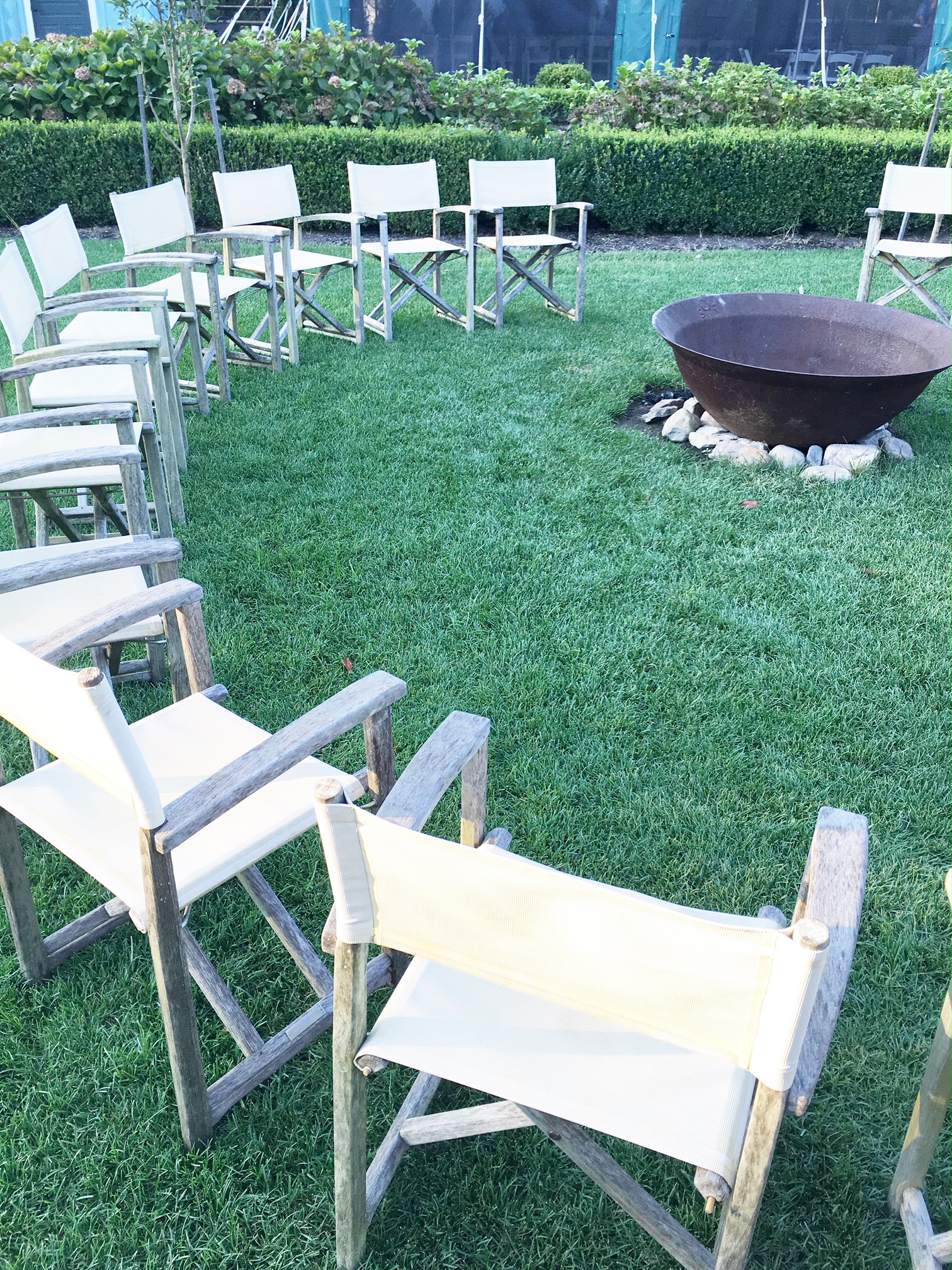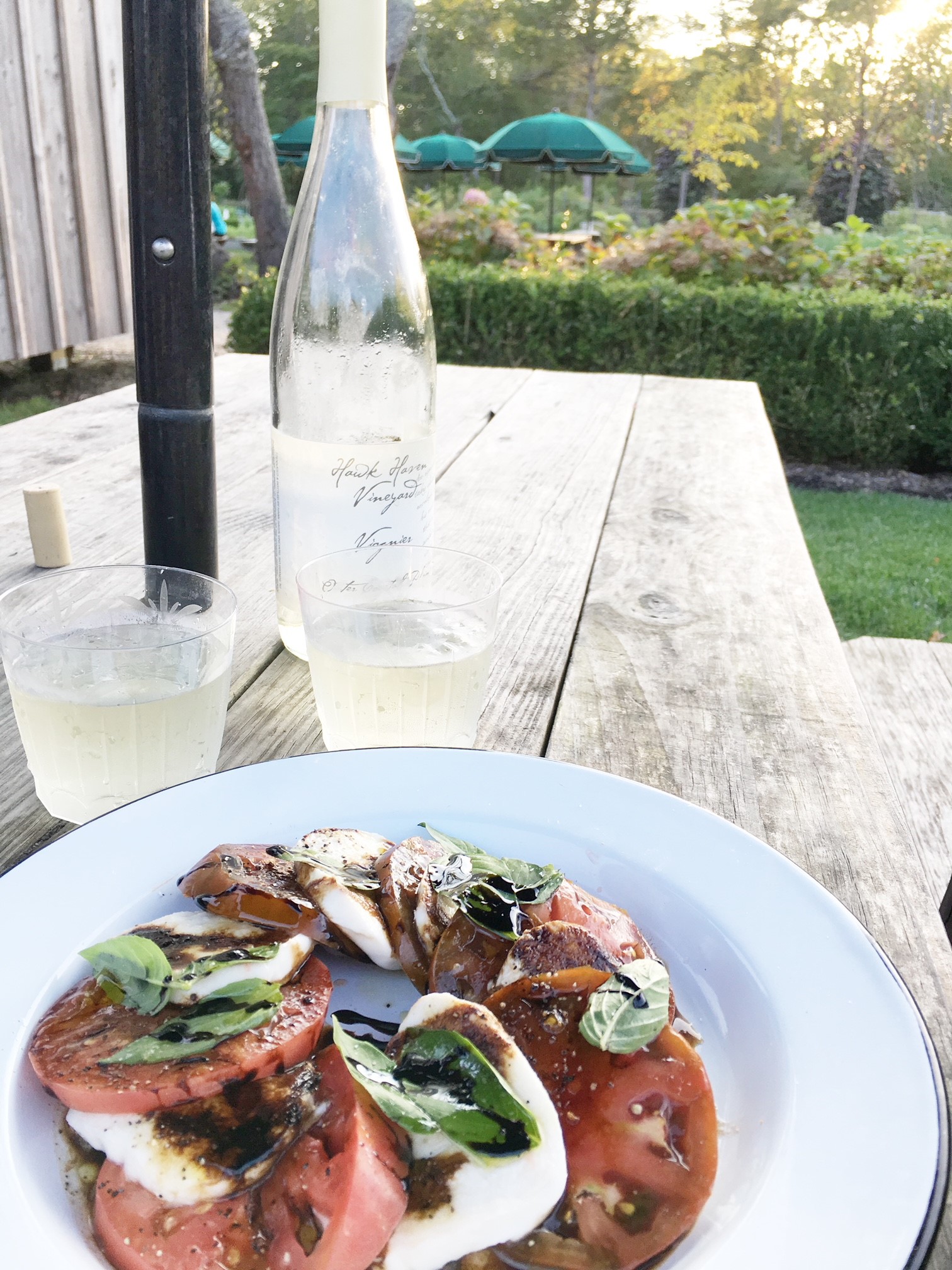 Cape May Zoo – A childhood memory I have yet to give up! About two miles north of the Cape May Court House is the sweetest little zoo ever! Yes, I am not always a fan of zoos, but you can tell they take incredible care of these animals and is a great day trip on a cloudy day. The zoo runs on donations only, so they do not charge an admission fee… so please donate as much as possible when visiting! My husband and I loved it so much that we decided to coordinate our engagement photos here and they couldn't have been better to work with! So accommodating and even got to meet a few sweet giraffes.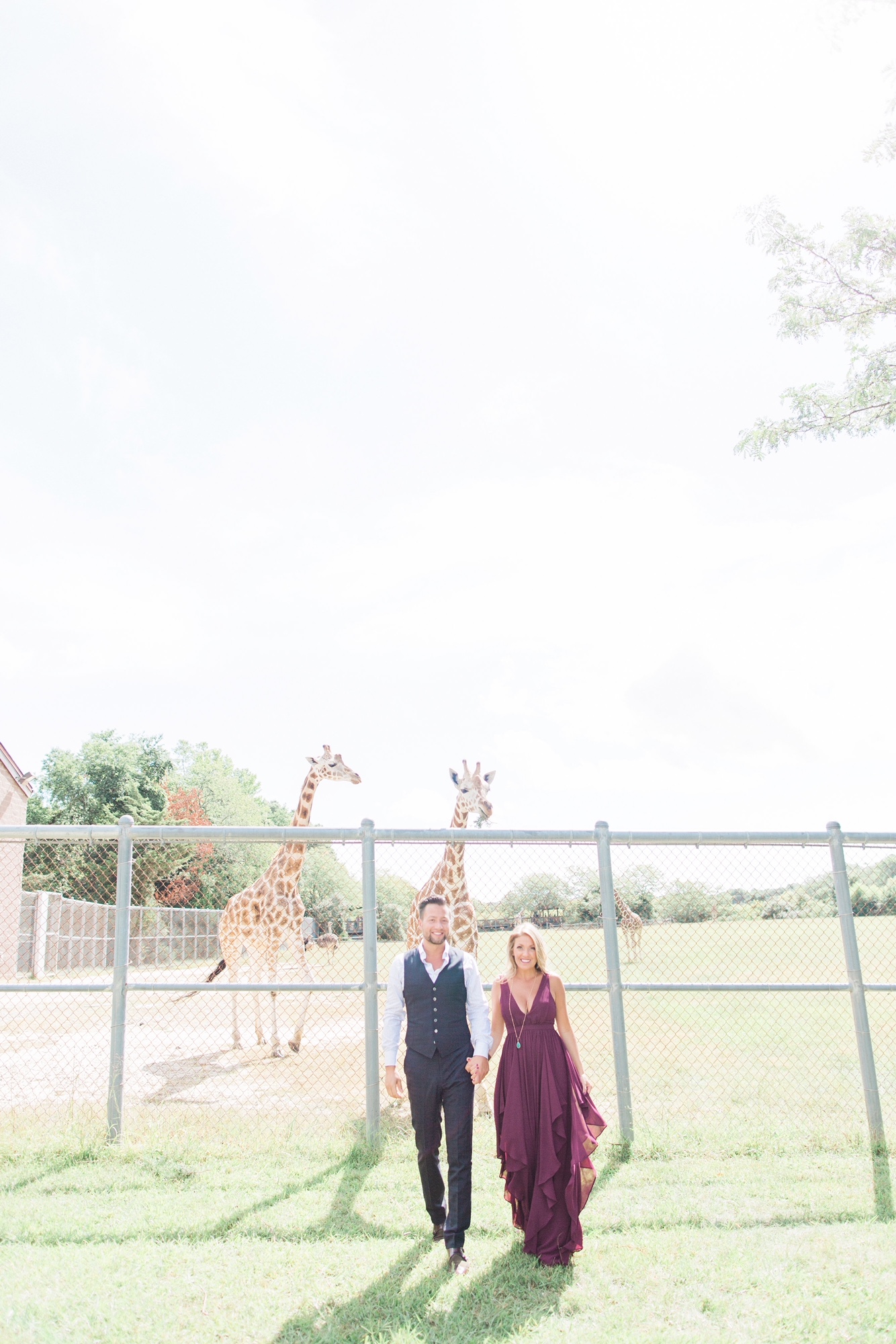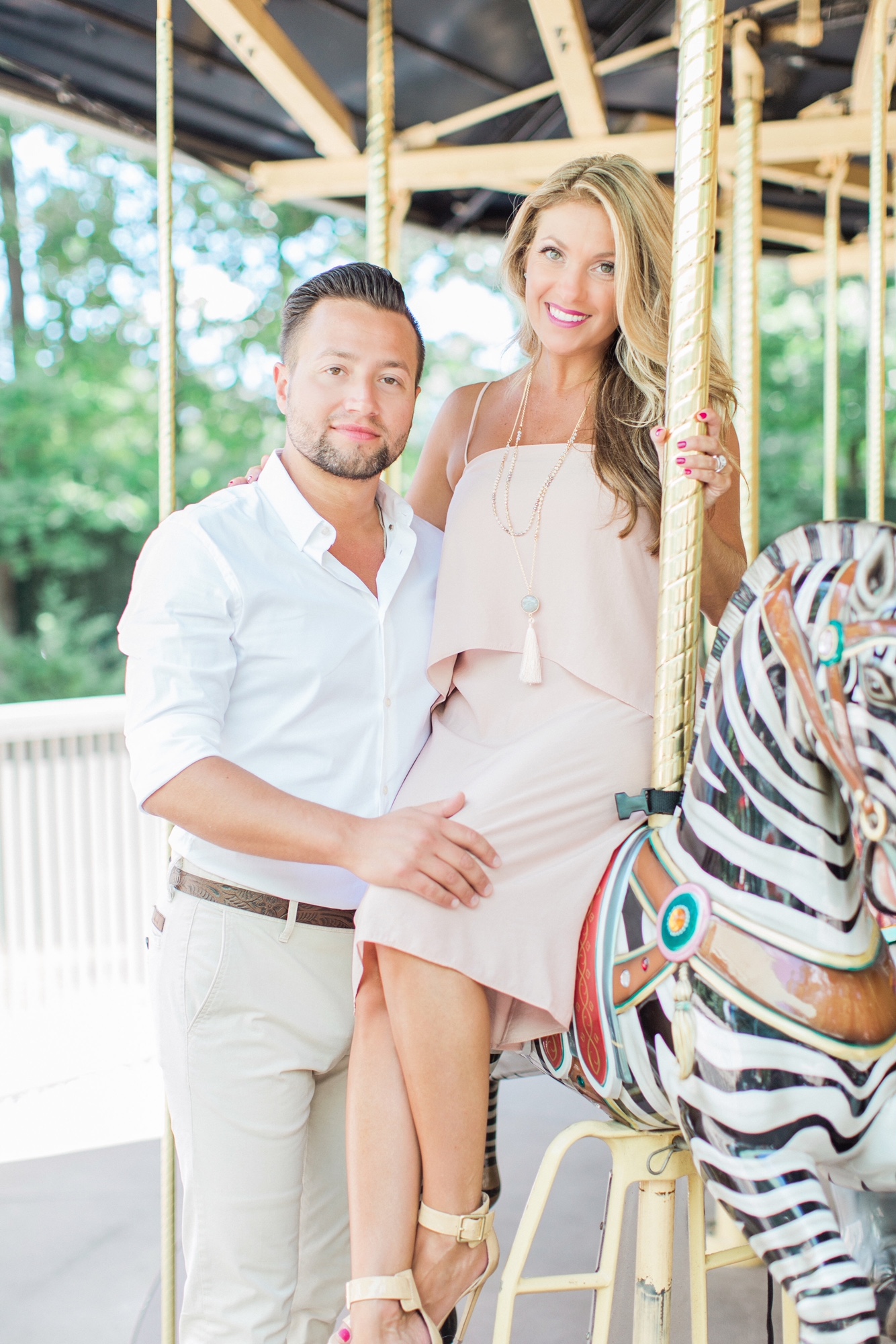 This sweet little spot remains as one of my favorite local escapes in New Jersey and continues to warm my heart with each visit! A place I have grown to love as a child and appreciate so much more as an adult!
Ox Danielle