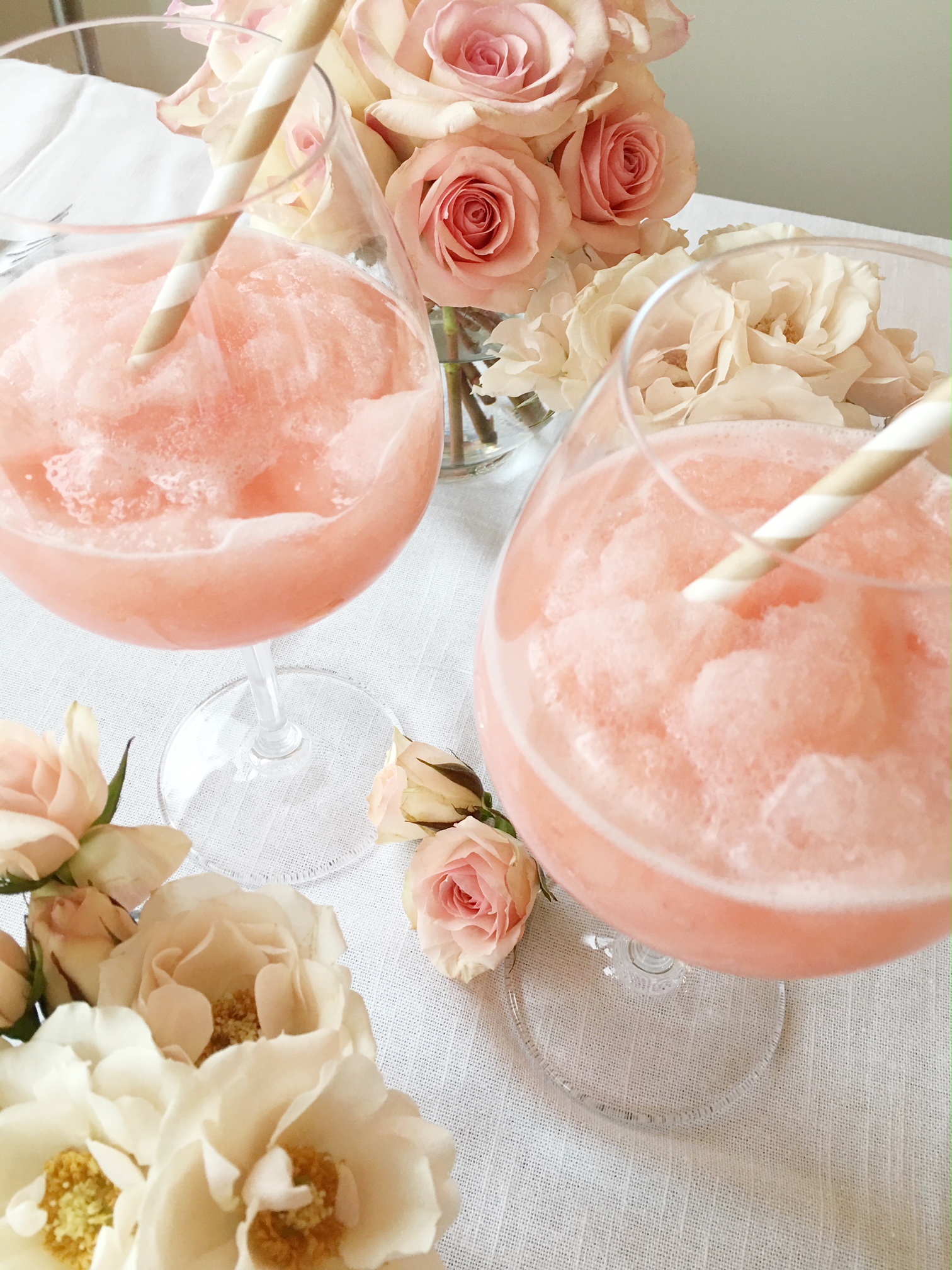 I figured with the long weekend ahead and the unofficial start of summer, why not share my favorite pink drink …the frosé!
If you're still wondering what the heck frosé is, it's basically heaven in a glass! The perfect combination of frozen rosé wine, strawberries and a little dash of sweetness. Super refreshing and the perfect complement to a hot summer day.
Yes, it's been done countless times before and who hasn't hash-tagging this pretty concoction all last summer?! But hey it's super cute to sip on with your girlfriends and I'm just not ready to let it go! So why not bring this boozy goodness back and keep the trend going?!
Not only is this a fun DIY cocktail for the summer, but a great addition to any event. A welcome cocktail for an engagement party, bridal shower, baby shower or gals brunch! Pair with a cute glass to serve it in, a fun garnish and your Instagram will be tickled pink!
What you need:
• Bottle of your favorite rosé (Summer in a Bottle Rosé by Wolffer Estate is my fav)
• 6 washed strawberries
• 1 tbsp cane sugar syrup
• 1 tsp rose extract
Step one: Fill an ice cube tray with half of the bottle of rosé and put it in the freezer overnight.
Step two: (for 2 cocktails) place 8 rosé ice cubes and ½ cup rosé, strawberries, rose extract and sugar syrup in a blender to blend all ingredients.
Step three: Divide into frosé into (2) glasses and serve immediately.
Step four: Top with a fun straw and grab a seat on your patio to ENJOY!
So much fun and can't wait to hear what you guys think!
Ox Danielle