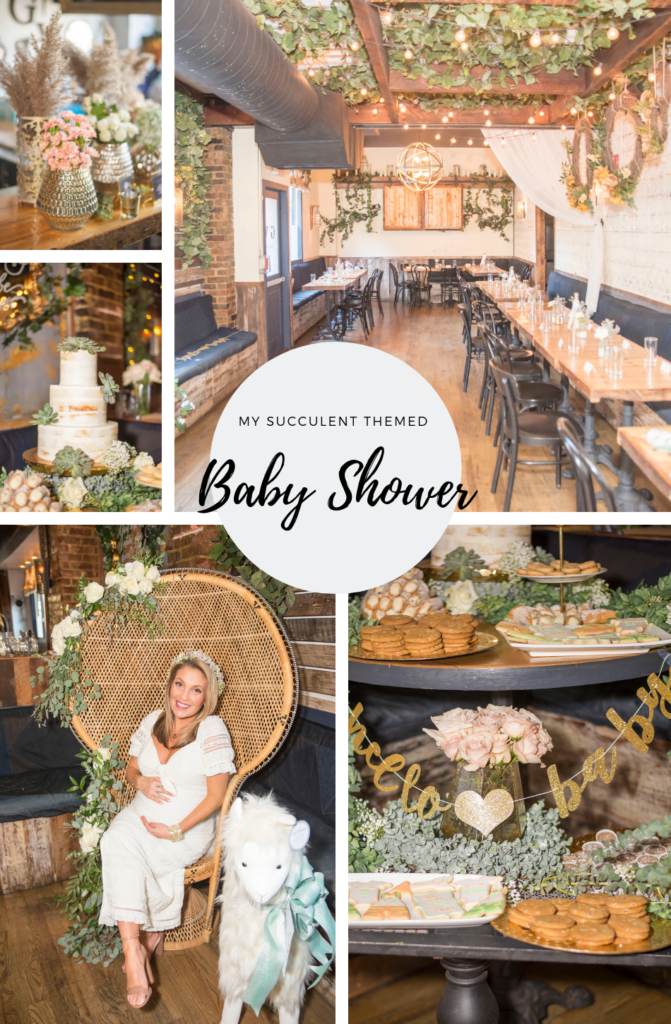 Seriously, a dream come true!
A room filled of my closest friends and family to celebrate probably one of the most amazing things (next to marrying my best friend of course) that has ever happened to me. A baby boy was on his way and ohhh boy was there so much to plan!
Since finding out I was expecting a baby boy, I had a vision of creating a shower in a courtyard filled with greens and rustic elements. Well when you live in NJ and it's November, those plans are not always possible. Therefore, bringing this vision to life indoors was a bit of a challenge.
Since I'm a planner at heart, a bit neurotic, oh and a control freak…there was no surprise I would be planning my own baby shower! Don't get me wrong, my entire family and friends yelled at me for doing such a thing, but I knew this would most likely be the only BIG baby shower I would throw. Oh and hey I am a professional Event Planner, how else did you think this would go?!? Of course, everyone helped where I allowed (I know, I need to get better at letting go of control), but I had a vision in my mind for what felt like forever and wanted to carry it out the best way I knew how.
I wanted to keep the guest down to a maximum of only 40 guests so I had the chance to enjoy everyone's company. I have a bad habit of going over the top, which turns into so much guilt afterwards because I felt like I don't have the opportunity to catch up with everyone there. So, keeping the guest list small was the most important thing to me. When I had announced I was pregnant, I don't think I ever realized how LOVED Scott and I were. We were reminded on the daily how excited everyone was to meet Baby Kapp and it showed. Therefore, bringing all of these ladies together was an amazing experience and was happy I was able to capture it the way we did.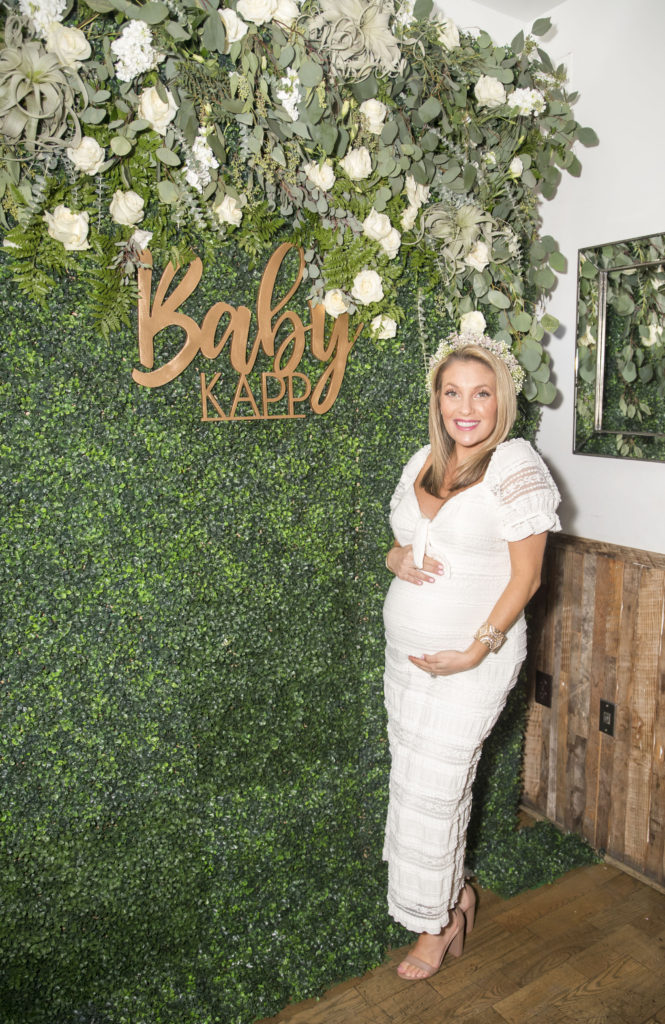 Now for the details.
Venue – OBSESSED! That kinda sums of my entire feeling of this adorable restaurant in Hoboken, NJ. I have been a number of times before for dinner and brunch and they just do it right. https://grandvinhoboken.com/
A rustic bar and dining space covered in greens from ceiling to wall and adorned with so much charm. Their staff is so warm and were always greeted with a smile. Those are huge details to me as a planner. You want to be sure the staff is not only professional but treating your guests with respect as well as doing their role of creating a great experience. I knew this was the spot for us with two large wooden long tables, a space for the cake and a huge bar for specialty cocktails and my favors.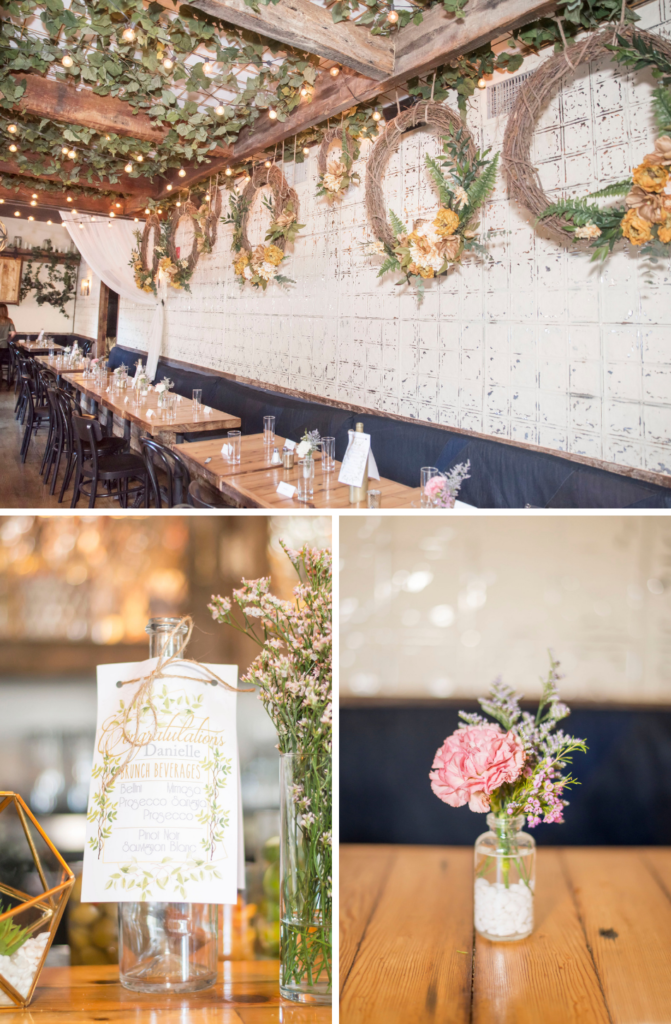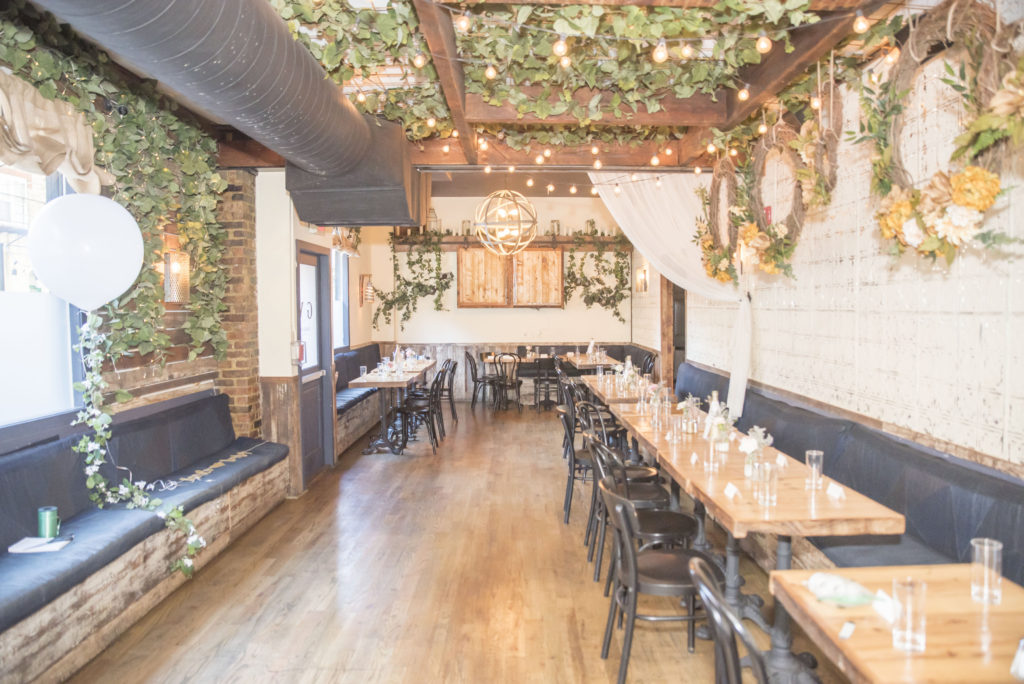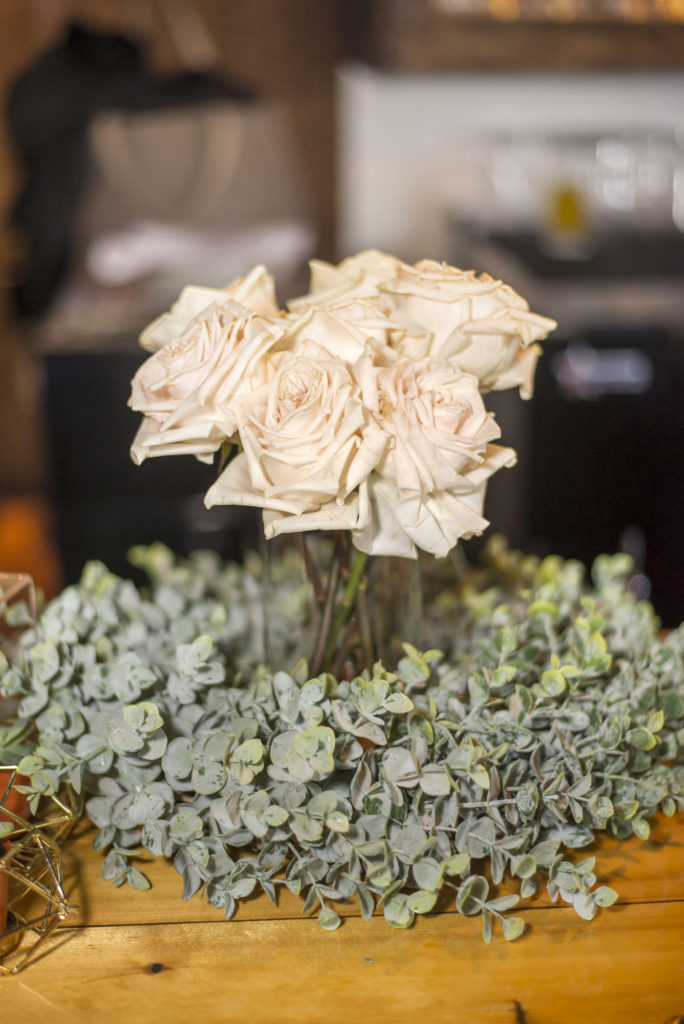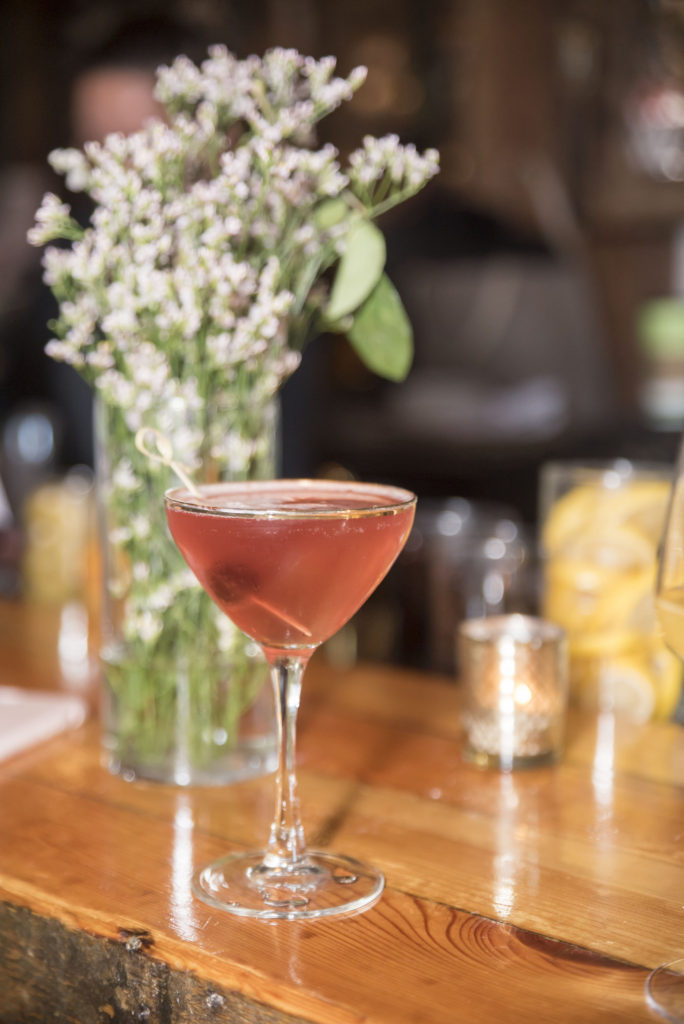 I worked with their planner Anne Marie who is a doll! She took care of everything for me and we planned out the final menu a few weeks before. They just made the entire experience a joy and even let my friends close out the bar when I know they were looking to close up the day of the event. Now that's dedication! A must if anyone is looking for a cute venue for a shower or dinner!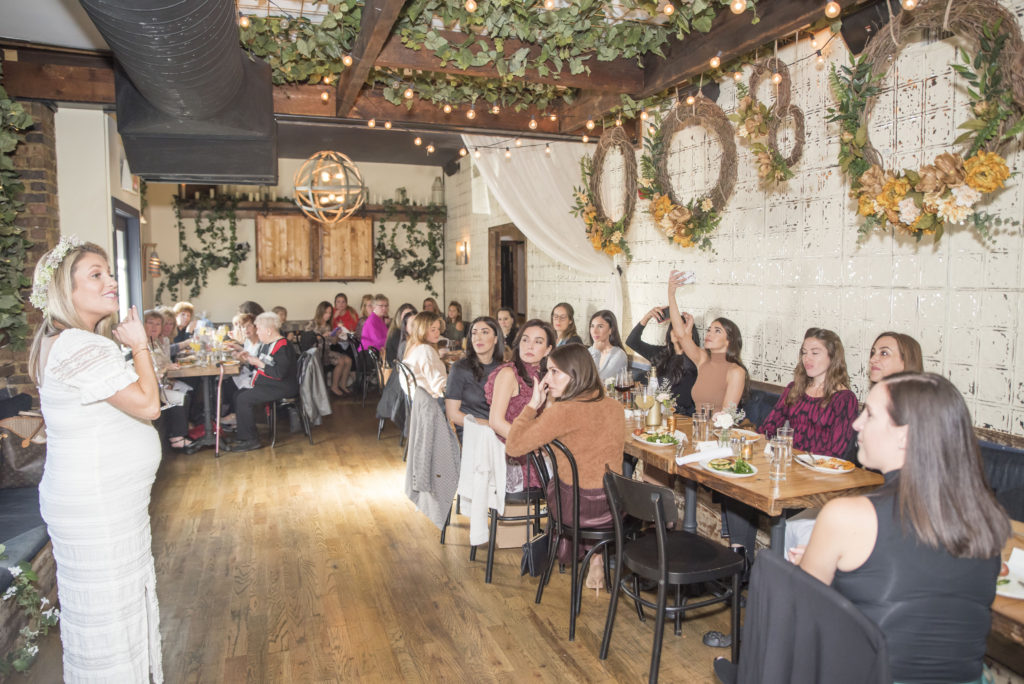 Flower Wall, Flower Garland for Vintage Chair and Favors – The one and only Lindsey Neff from Larkspur Botanicals https://www.larkspurbotanicals.com/
She was everything! I explained to her my vision and she got it right away. So easy to work with and a Rockstar! I wanted a beautiful flower wall draped in greens that we could use as a photo opt and she ran with it. The final product was a customized boxwood wall lined with antique cream and white flowers. She did a great job of adding in loads of greens like eucalyptus and ferns to keep the design neutral. We finished the wall off with a customized wooden script sign "Baby Kapp" in gold from Etsy.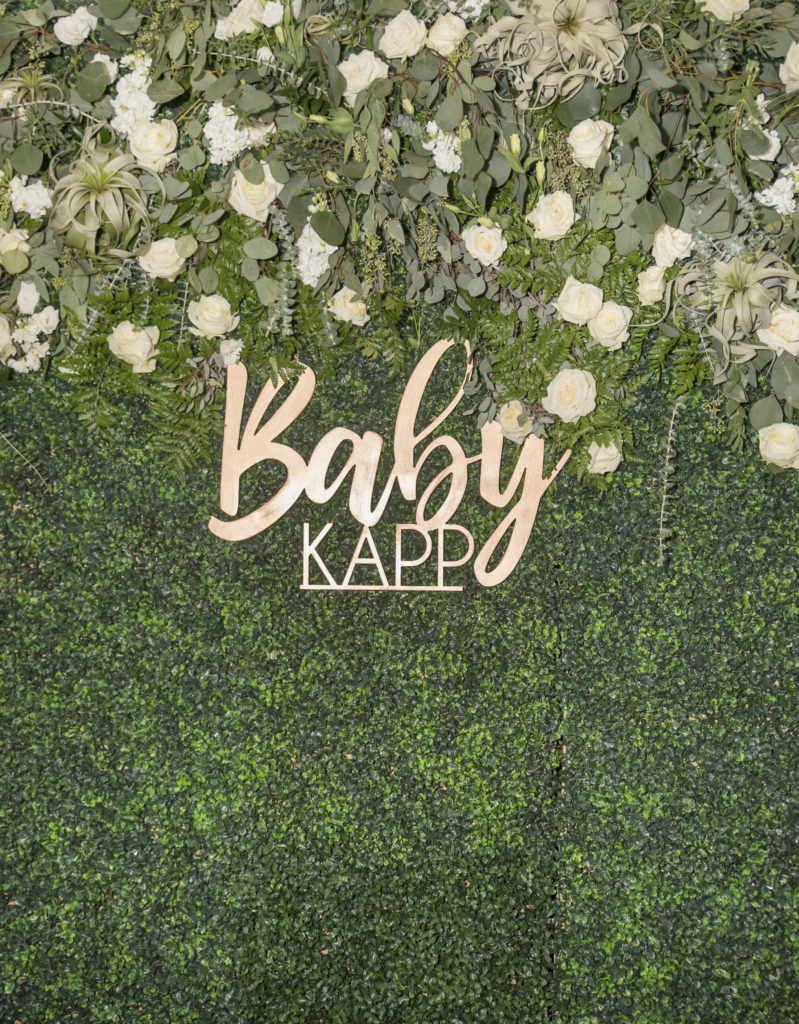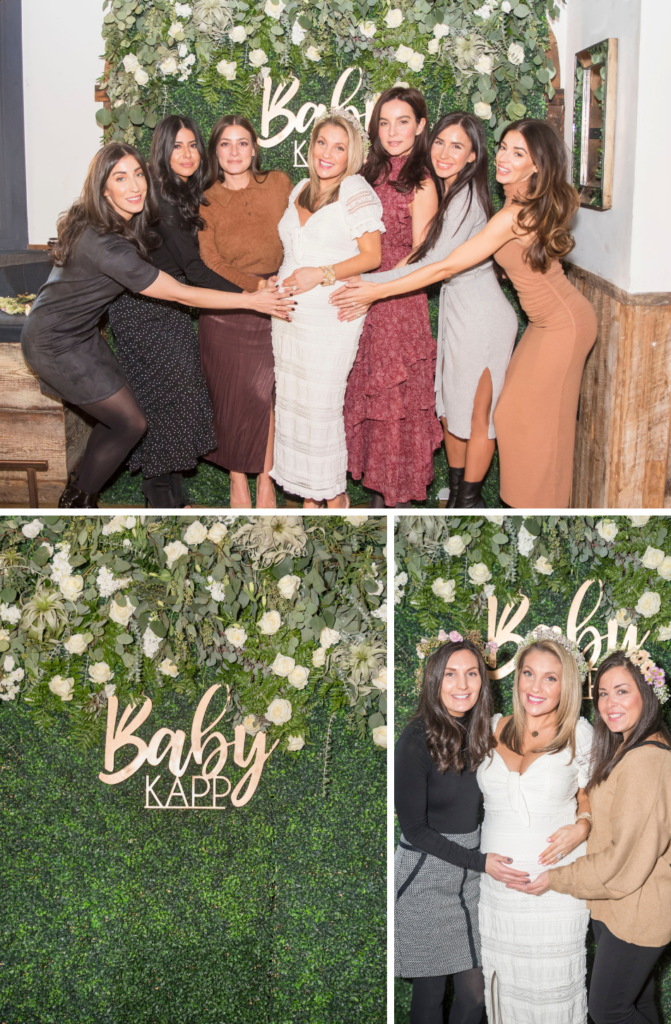 The perks of doing a flower wall or photo opt area during an event:
An opportunity to capture special moments with your guests.
A chance to carry out your theme
A way to avoid busy backgrounds of restaurants and venues
A personal thank you after the event
Favors – individual mini succulents in gold geo terrariums. They were such a hit! Everyone couldn't wait to pick one out as they left and she even personalized them with a sweet thank you tag! I am very proud to say, mine are all very much still alive and living on my coffee table!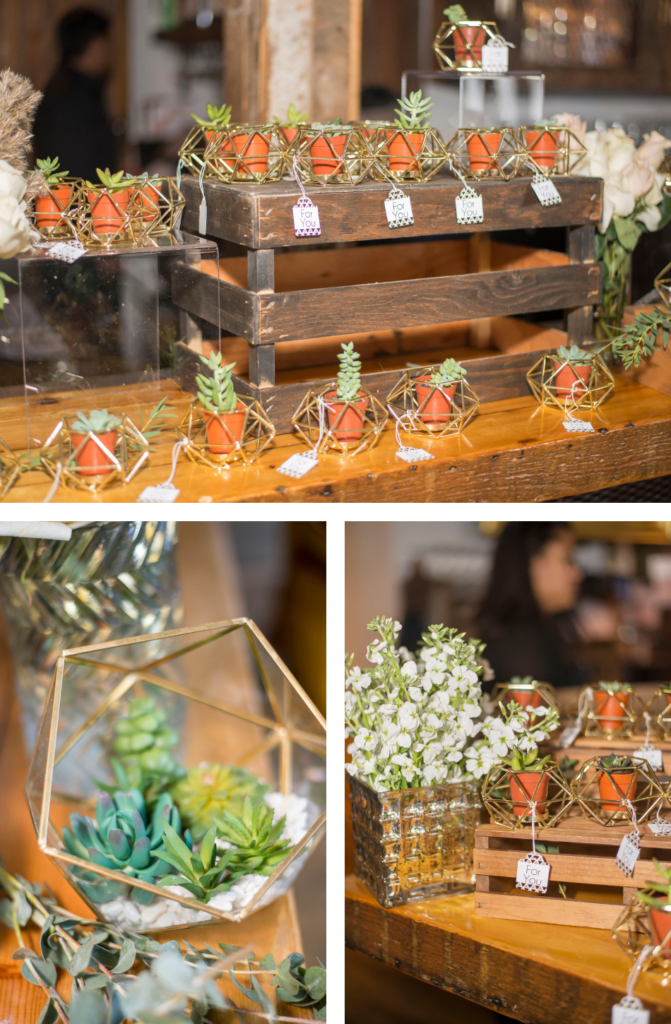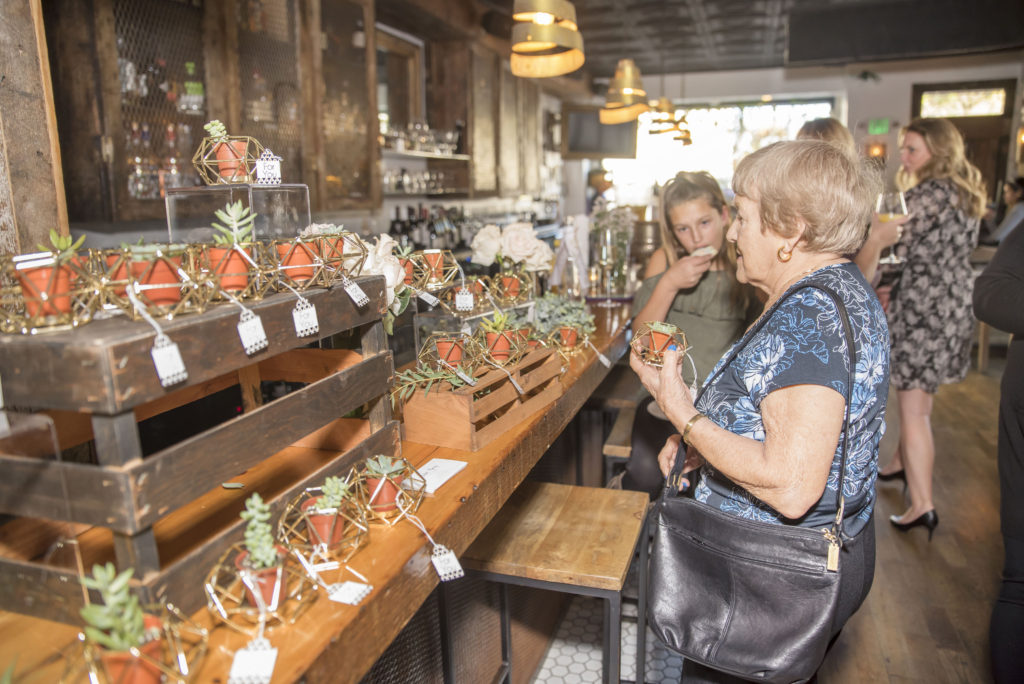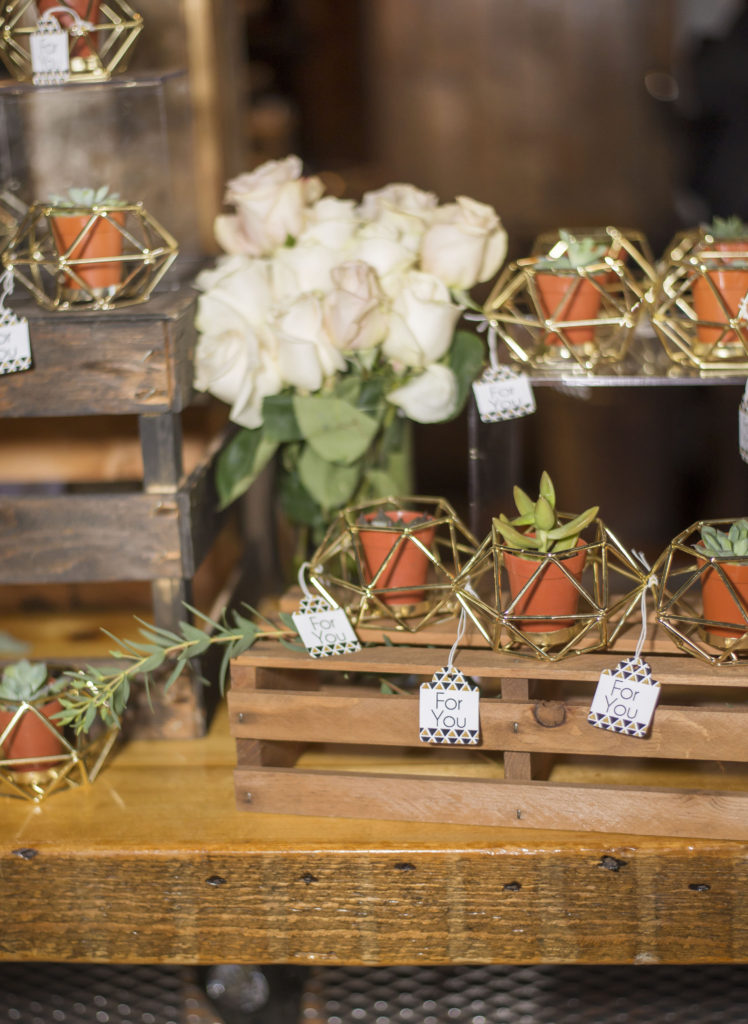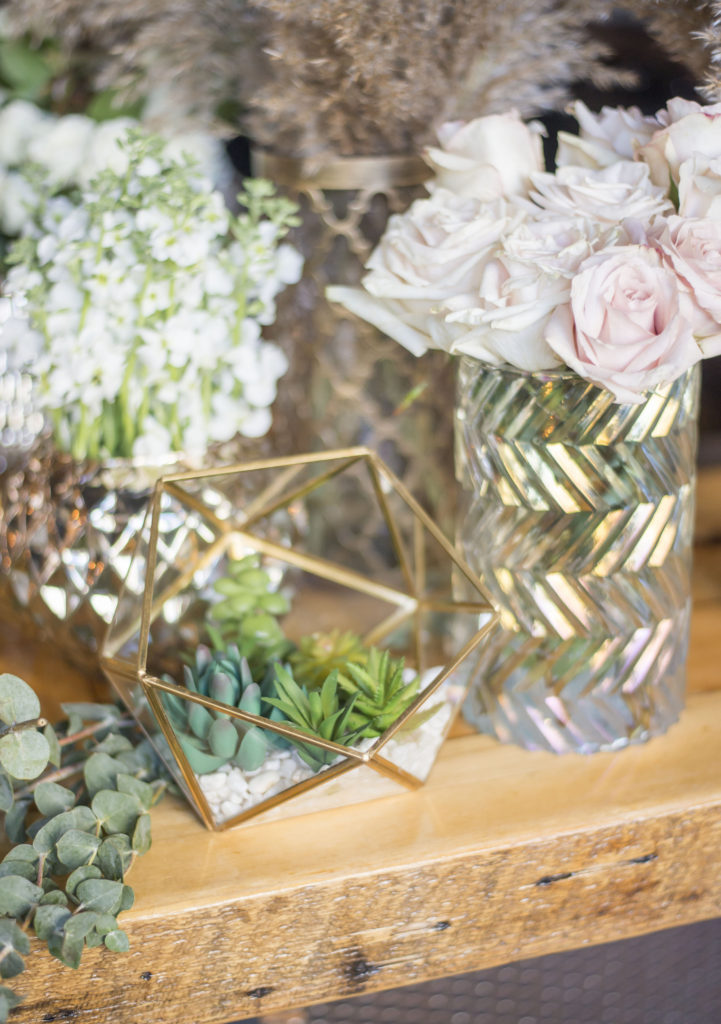 Flower Garlands – Such a fun way to add lush greens and flowers to make a statement. I wanted a large one for the rattan peacock chair that I would use to open gifts. I also knew this area would be staged to serve as another photo opt area and wanted to keep the theme going with the same flowers used in the flower wall.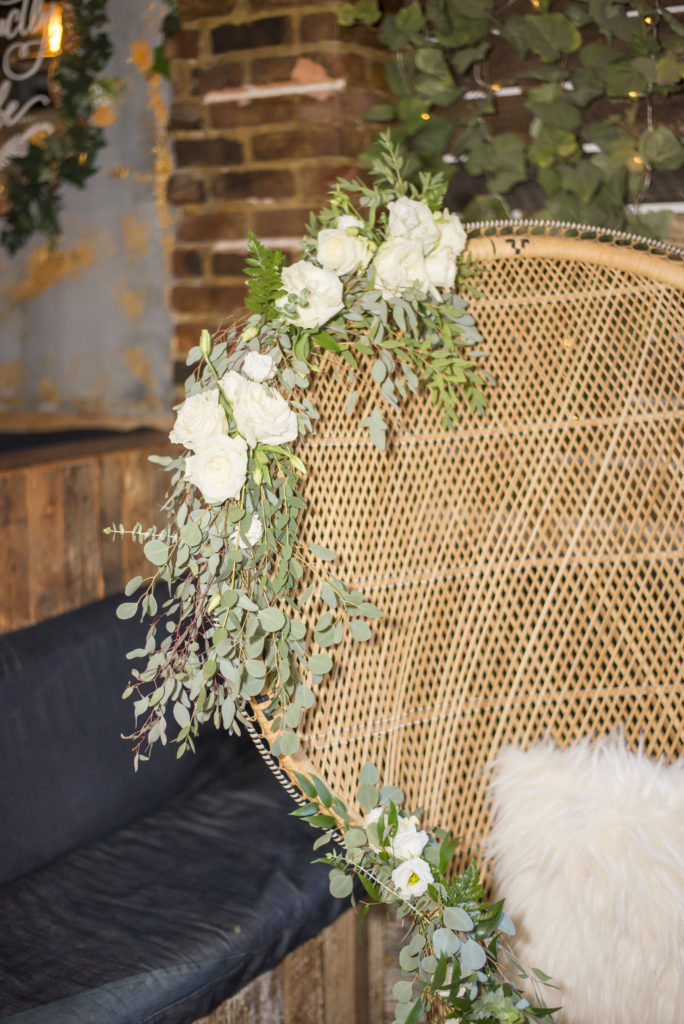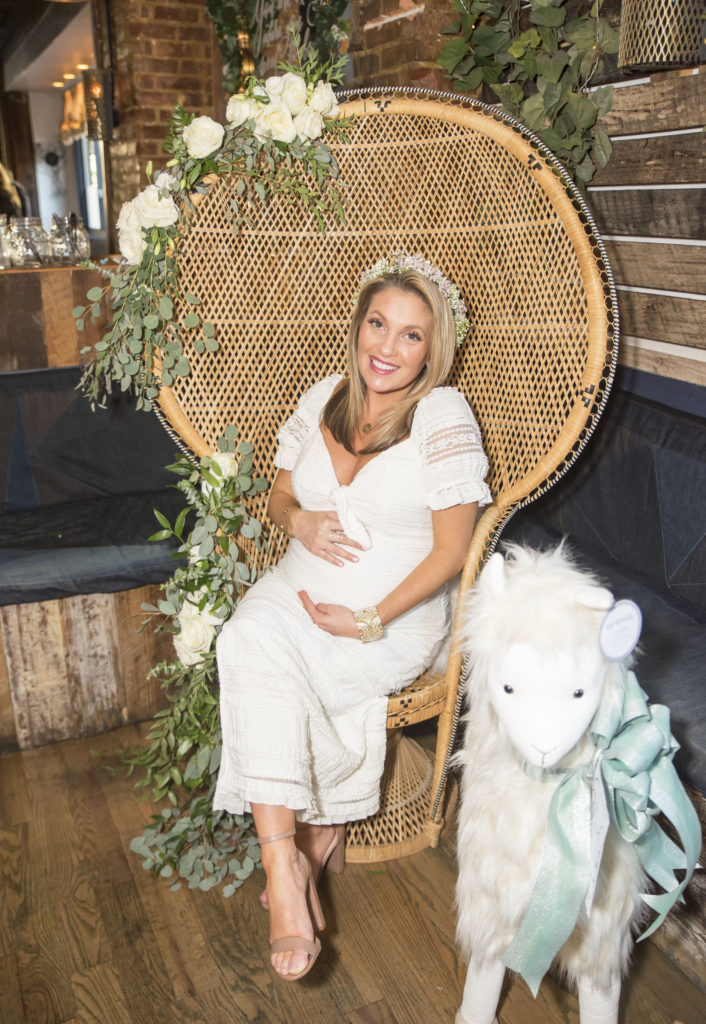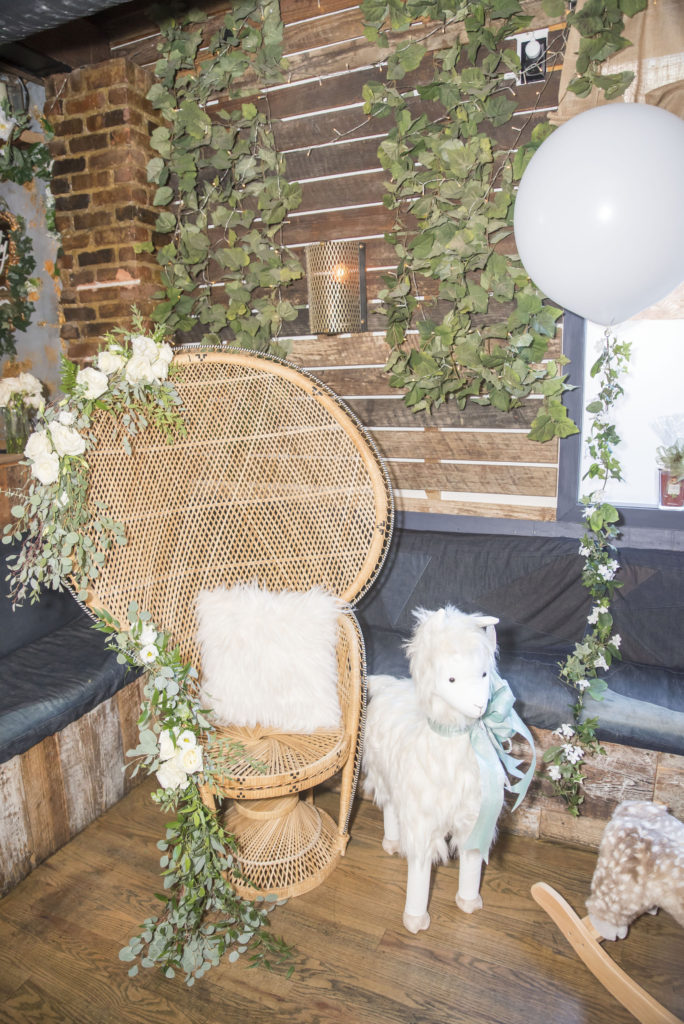 Cake – A custom coconut cream naked cake by Palermo's https://palermobakery.com/ was possibly the most delicious cake I have ever tasted. I purchased the succulents separately from a local nursery around $4-$8 each and prepped them the night before. I put a few toothpicks on the bottom of them to hold them in place on the cake. Very simple way to dress up a naked cake.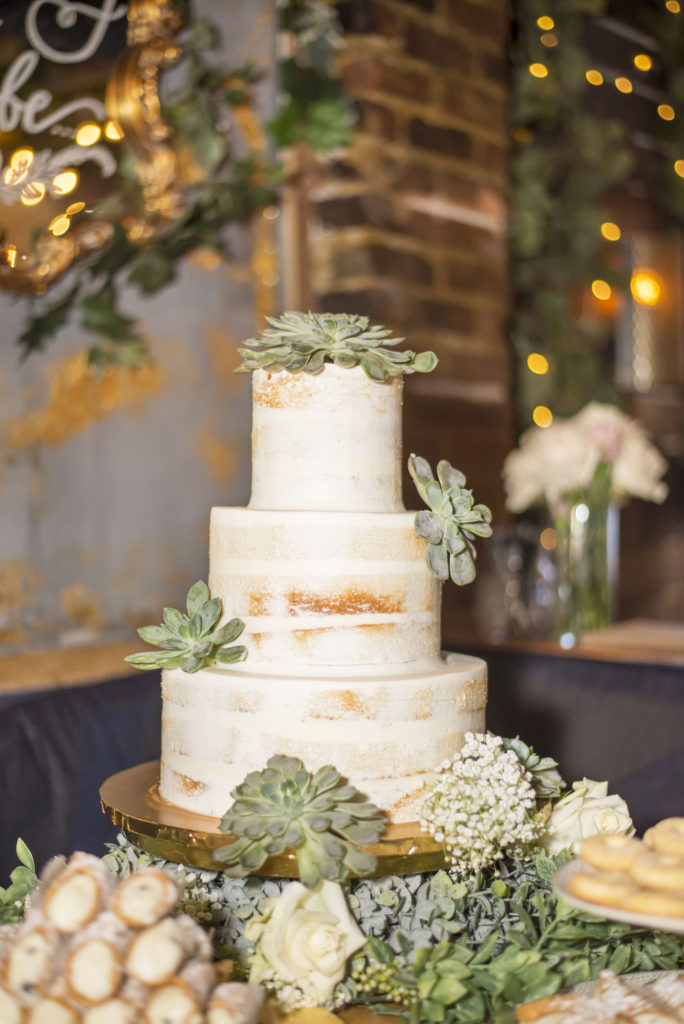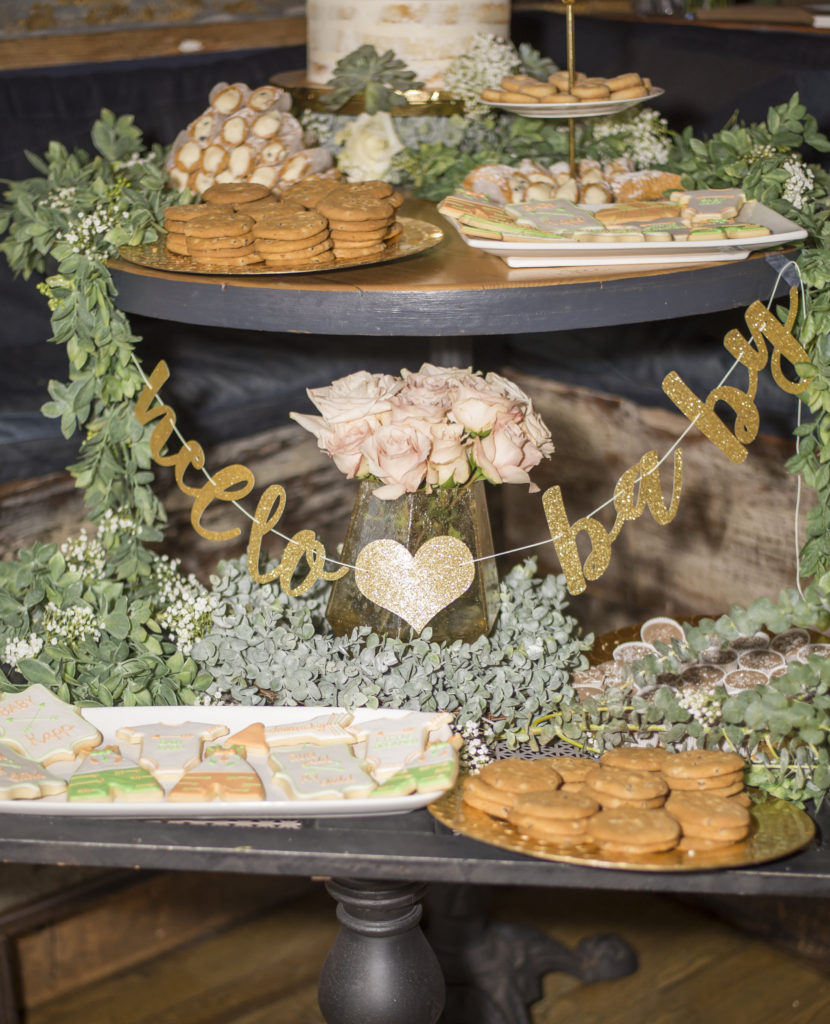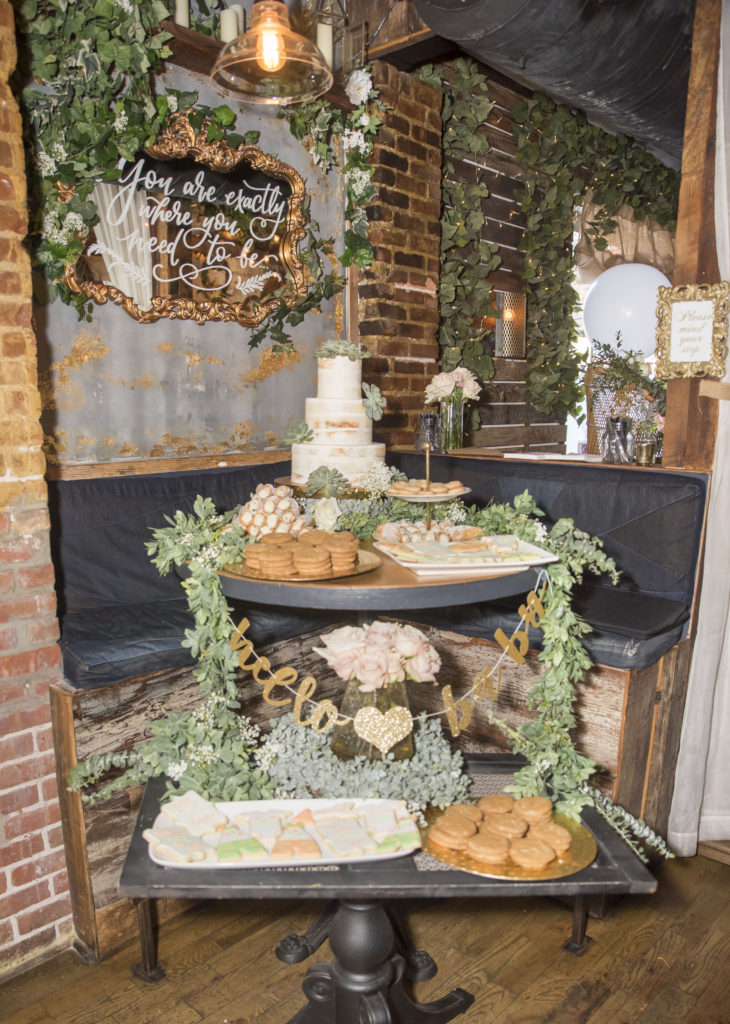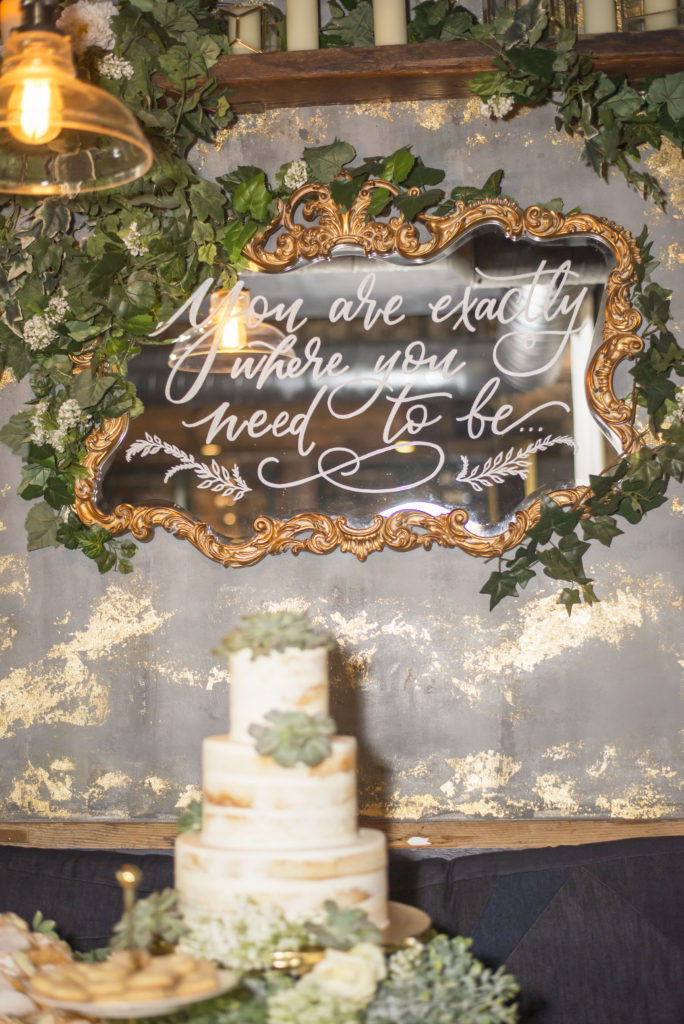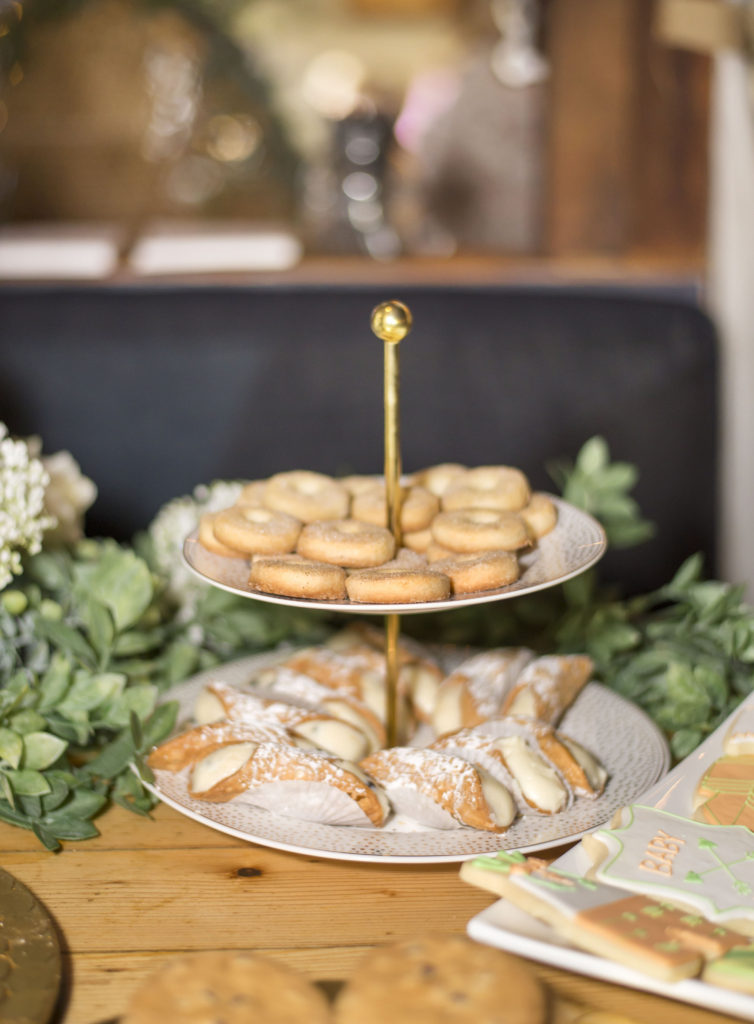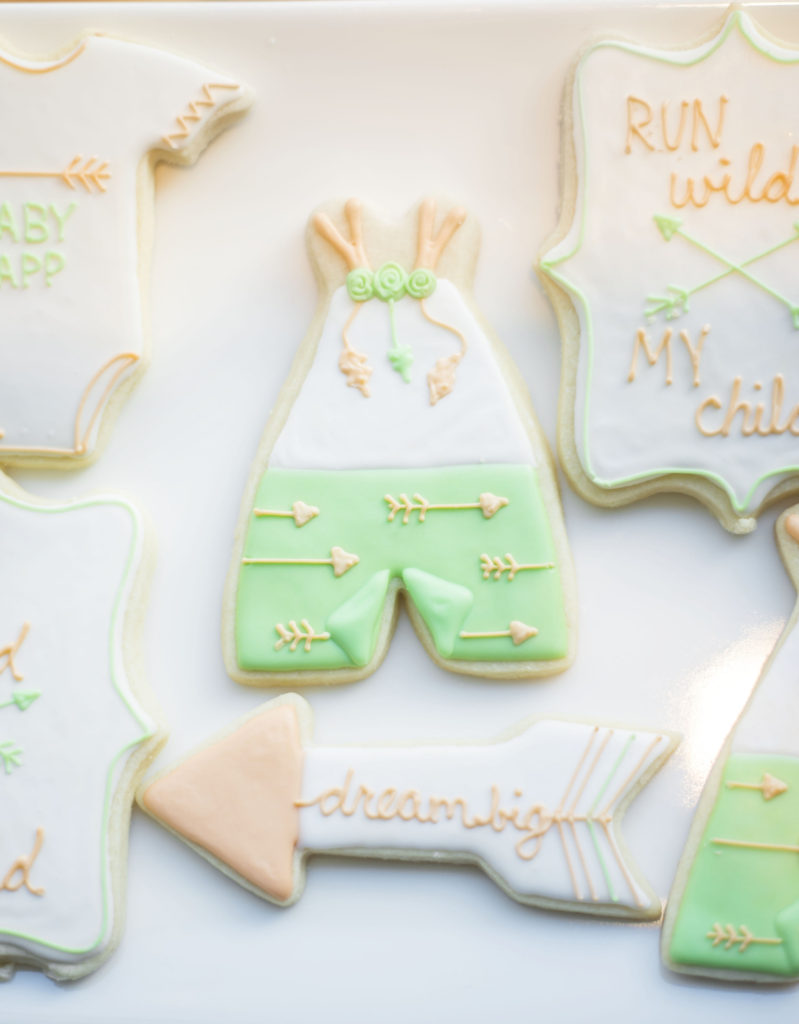 Flower Crowns – I made these myself the night before the shower with simple floral wire and tape. I honestly had no idea what I was doing, but purchased flowers from Whole Foods that were on a stem and hearty enough to withstand the wear and tear of the day. Yes they took me FOREVER to do, but loved the way they turned out with the flower wall.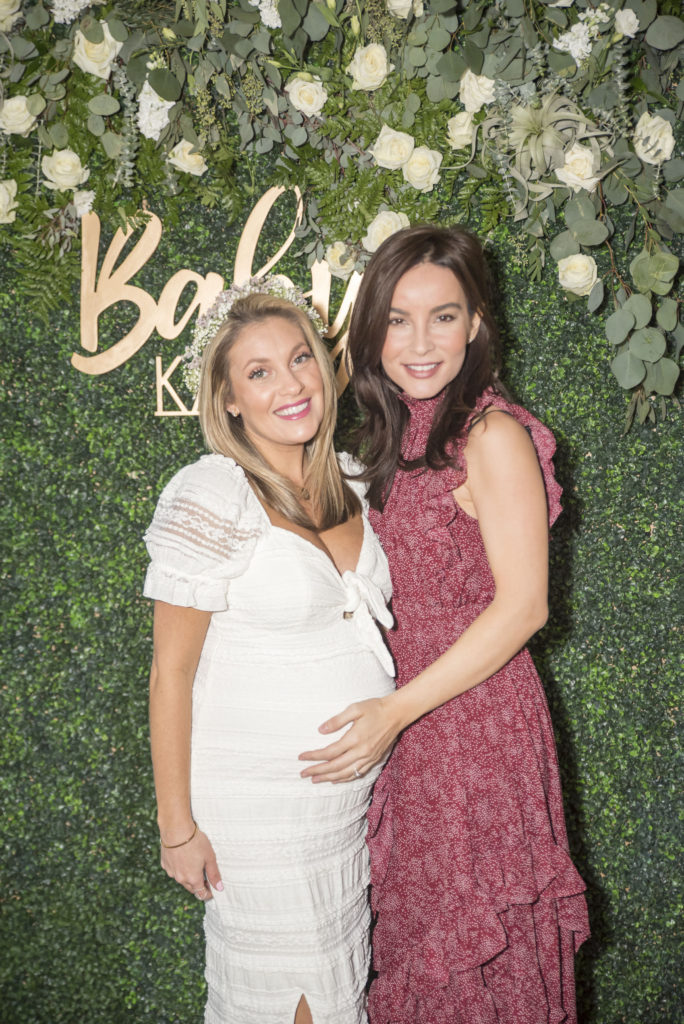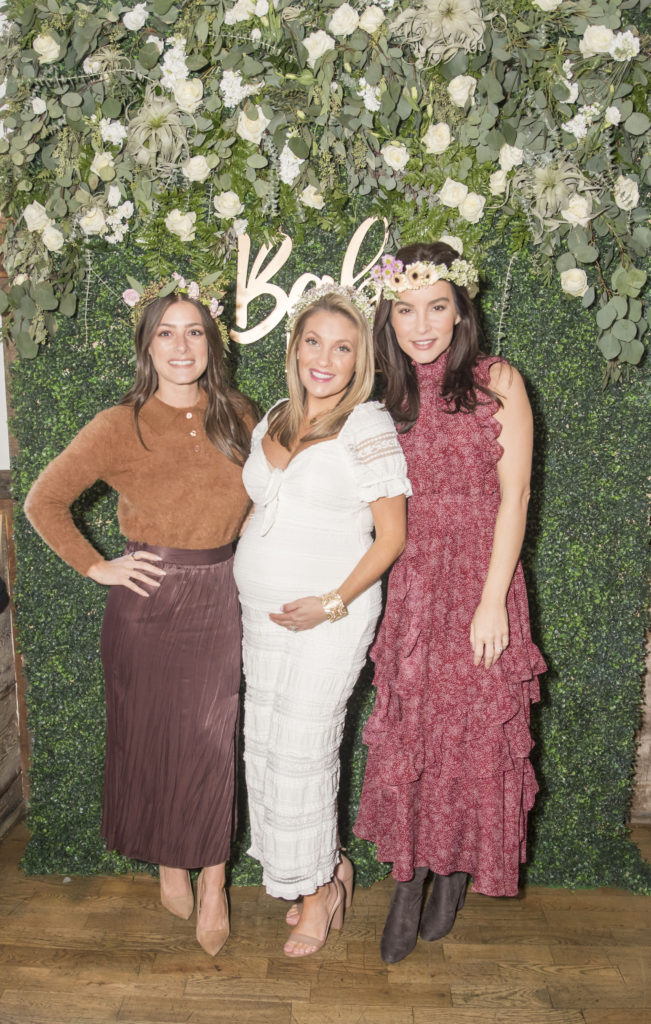 Large White Balloons – Ordered them through Etsy and purchased faux greenery garlands from Michaels https://www.michaels.com/ to tie to the end of the balloons. The garlands were weighted enough to hold them down on the ground.
Tip: purchase the small helium tanks at Party City and inflate these on site. Trust me… it will save you a ton of stress in trying to get these big boys to the venue!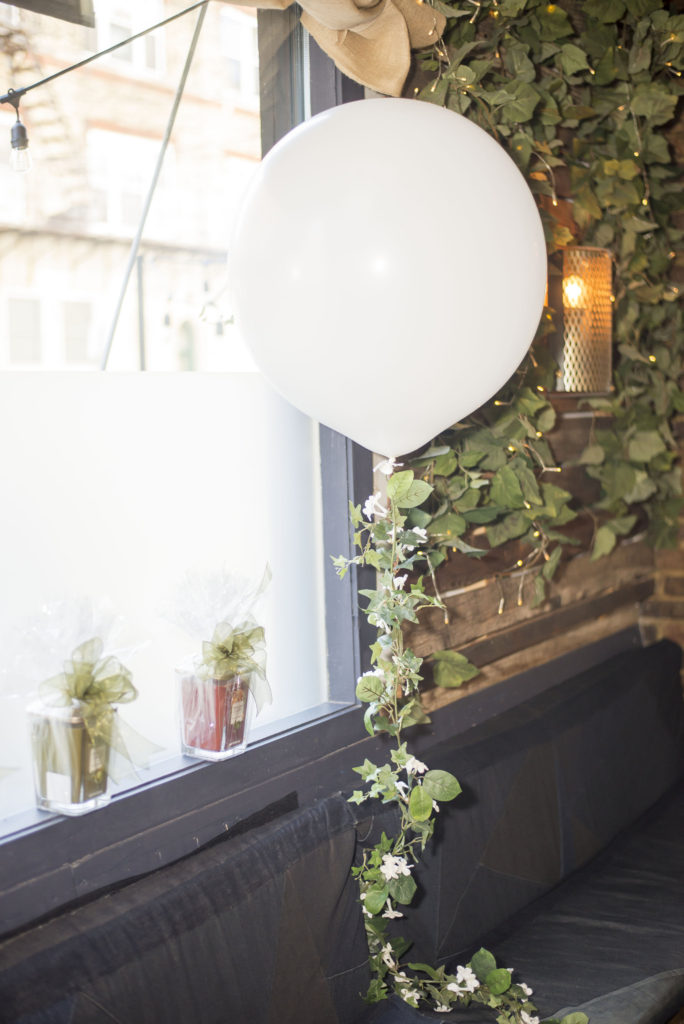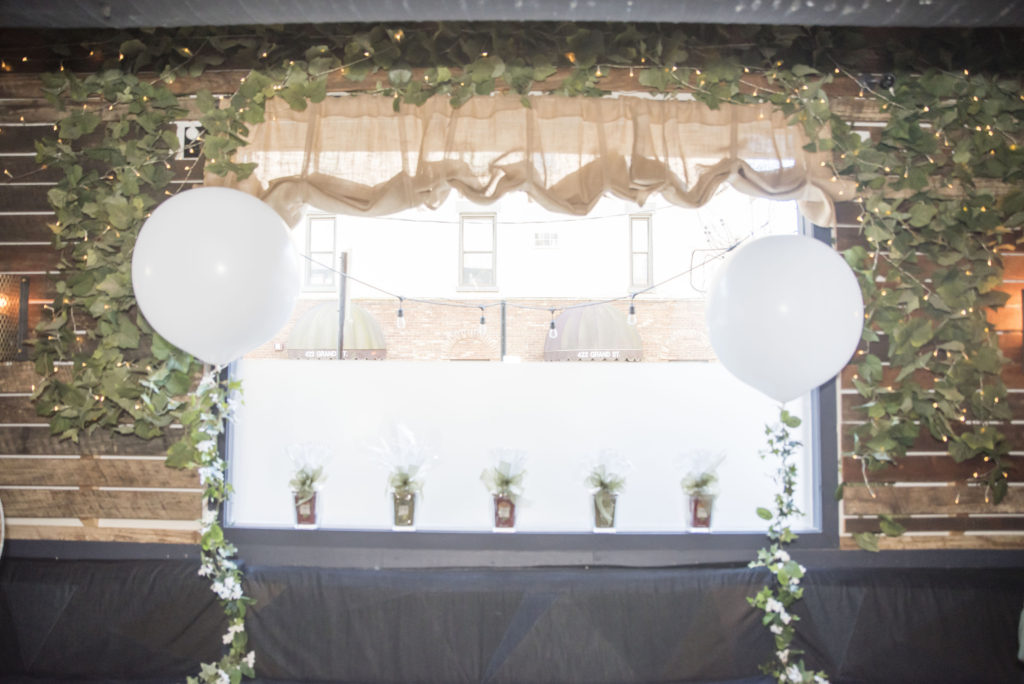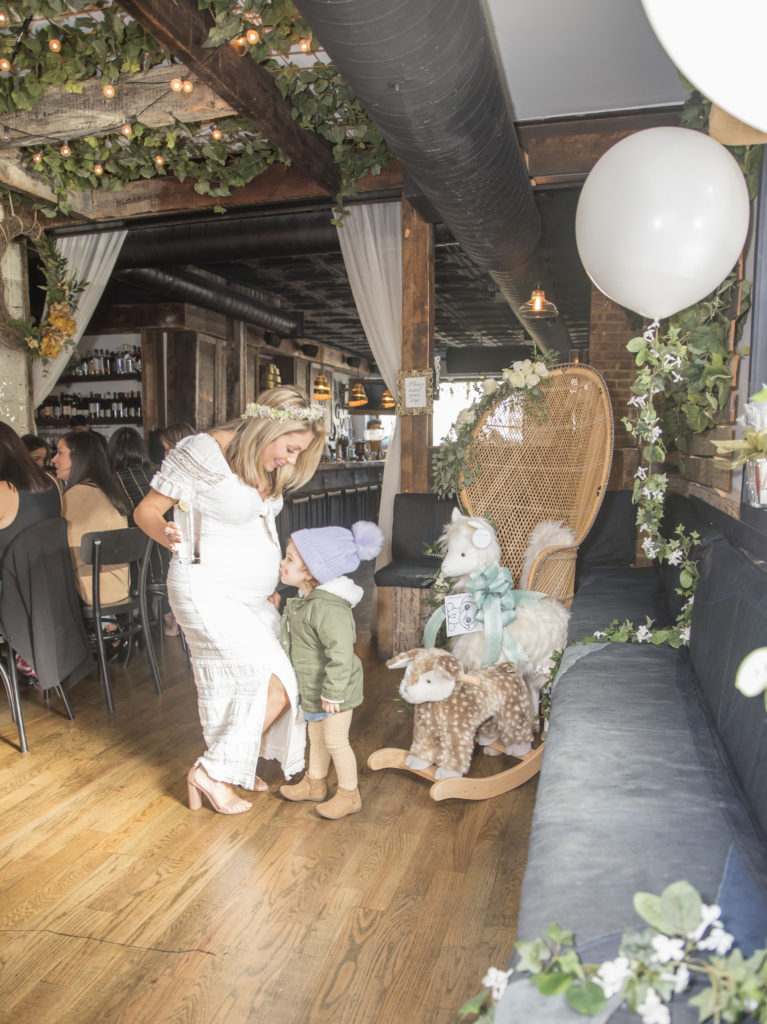 Bar Decor – I purchased a bunch of different sized and shaped vases at HomeGoods to hold bunches of flowers I purchased at Trader Joes. I knew I wanted a feeling of lush blooms all around the room, but didn't have the budget to do very large pieces. Therefore, I spent a total of $60 and that got me a whole bunch of different flowers to spread out throughout the room.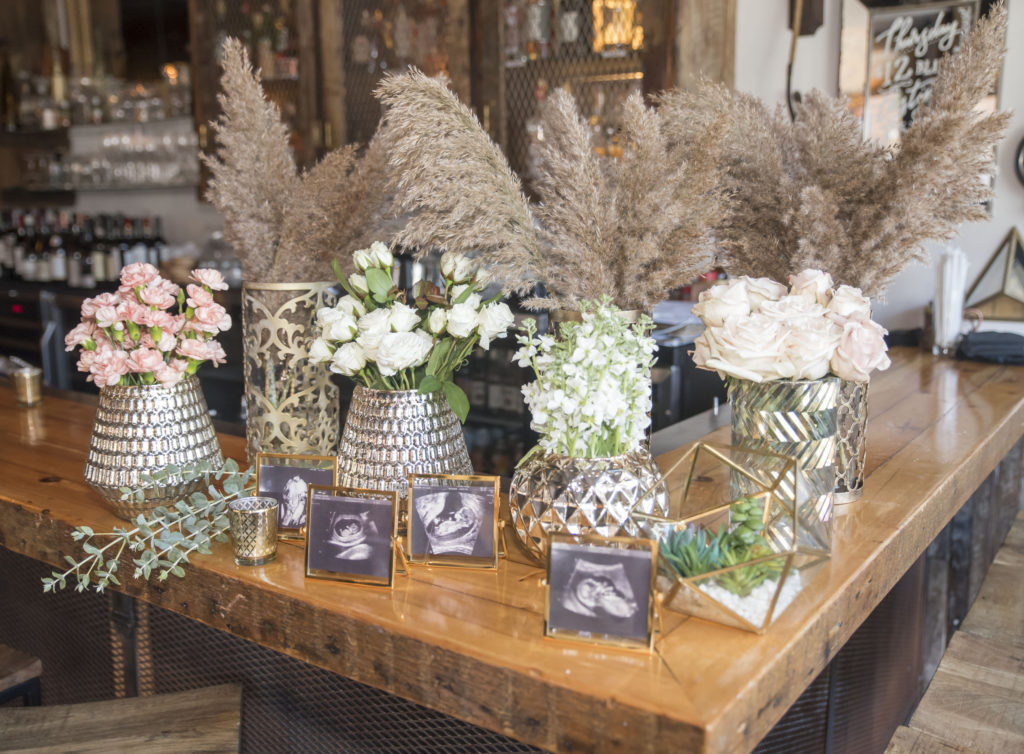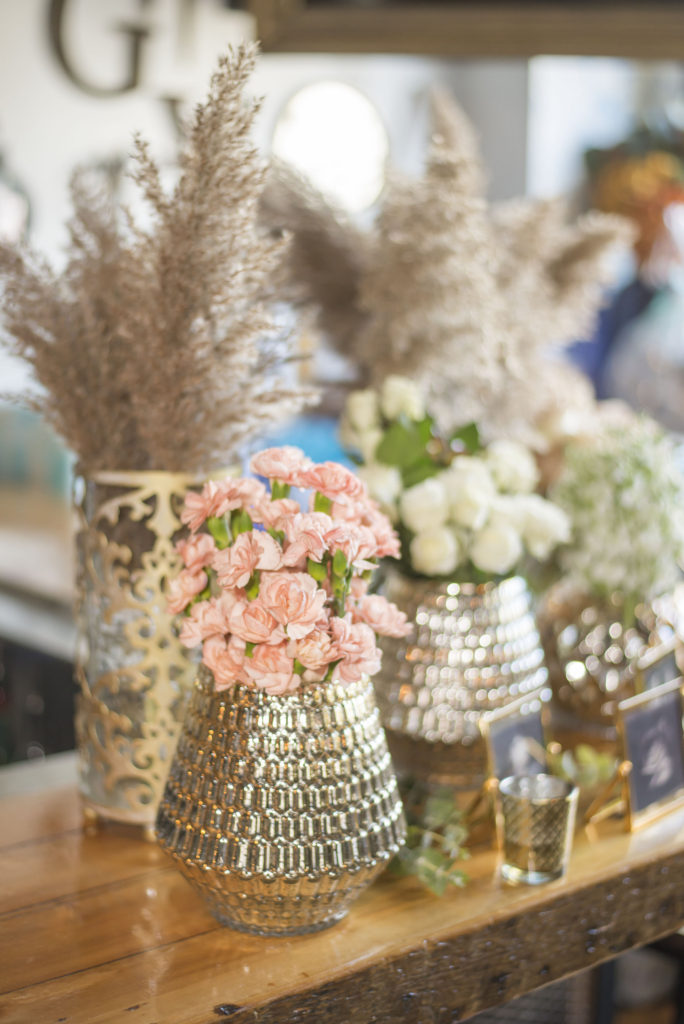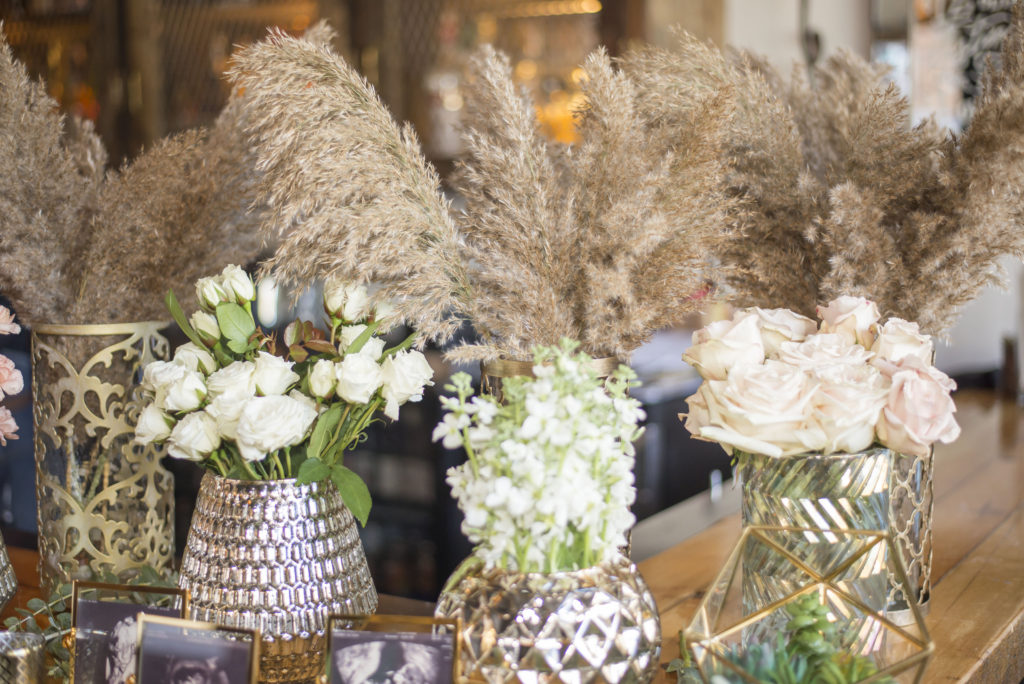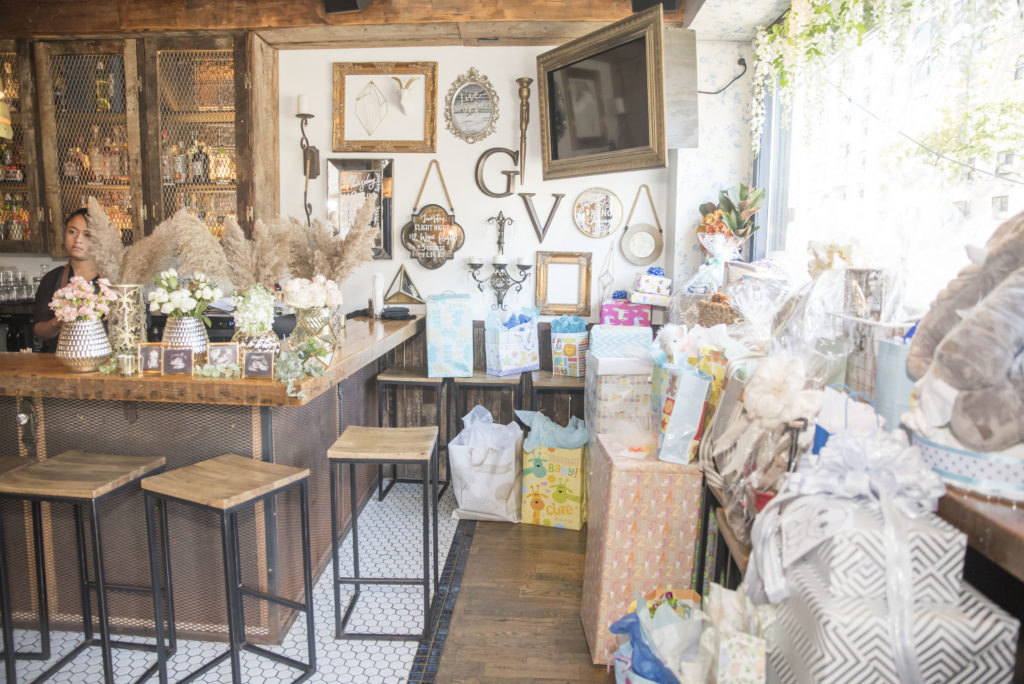 Baby Kapp – Etsy Shop @ Paper Supply Station. I ended up ordering this in raw wood and then spray painted it afterwards. I would recommend when ordering to have the shop do it for you, so you do not need to worry about an extra step once it arrives. It was around $60 unpainted and now use this on the wall in the nursery! A perfect addition to personalize a dessert station or flower wall.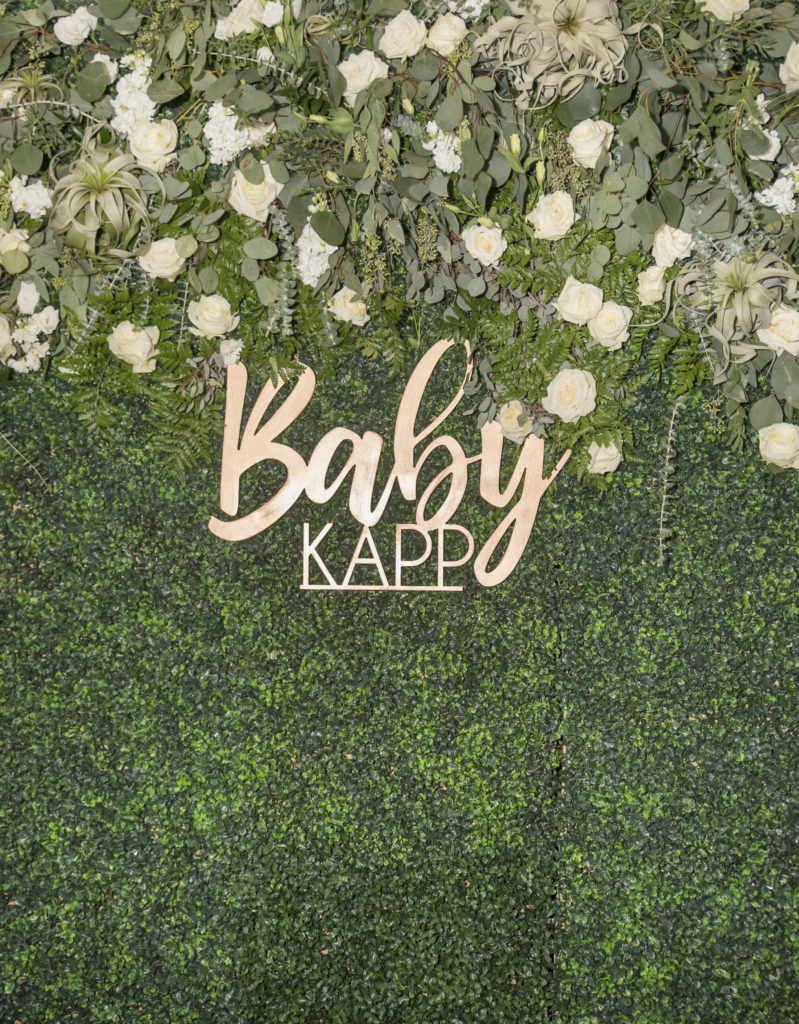 Llama and Deer Plush Rocker – https://www.potterybarnkids.com/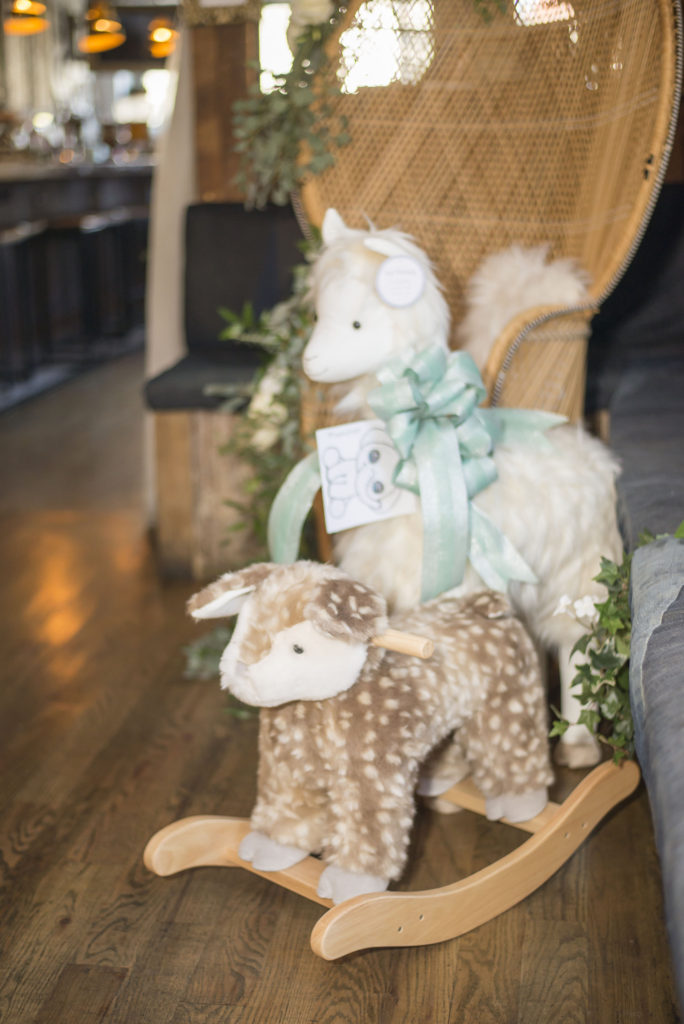 Games – I am not a huge fan of loads and loads of games at a baby shower and feel like sometimes they do take away from the actual celebration. However, I feel like there should be a few to break the ice. I did the "What's in Your Purse" game which I found a print at home template on Etsy and a "Name that Baby" game. This was possibly the funniest portion of the shower in which my friends read memories from our childhood and our guests had to guess what baby it was. I guess the first question was a dead giveaway with "What baby knew every dance move from Michael Jackson's Thriller video?"… yep that was Danielle!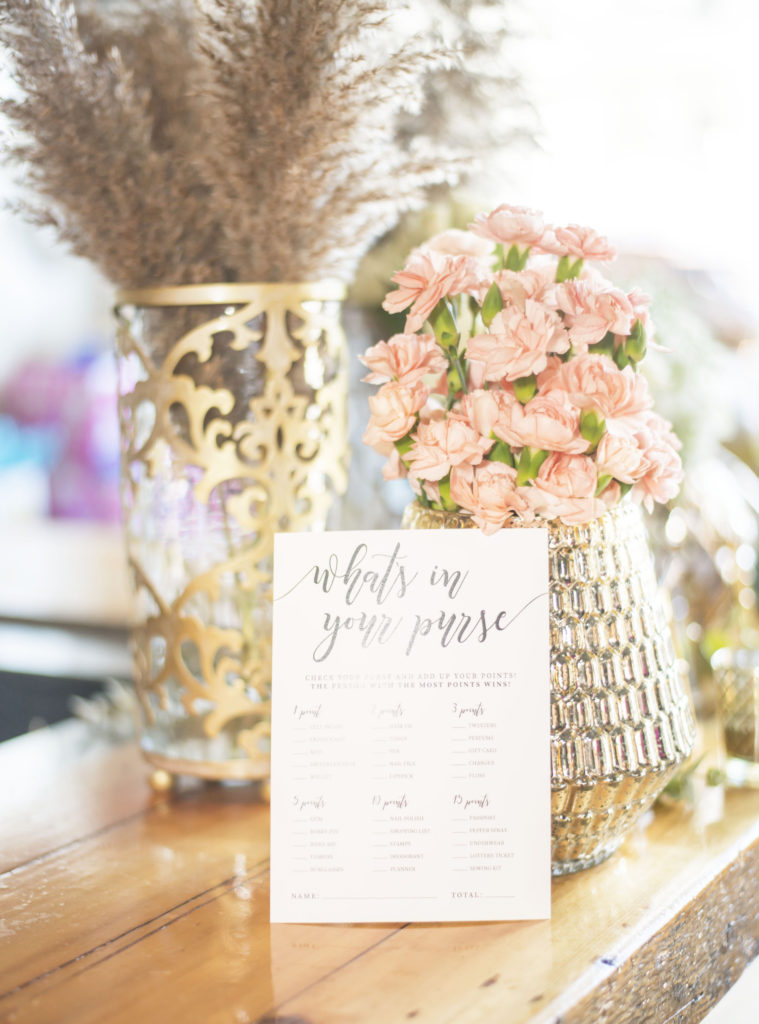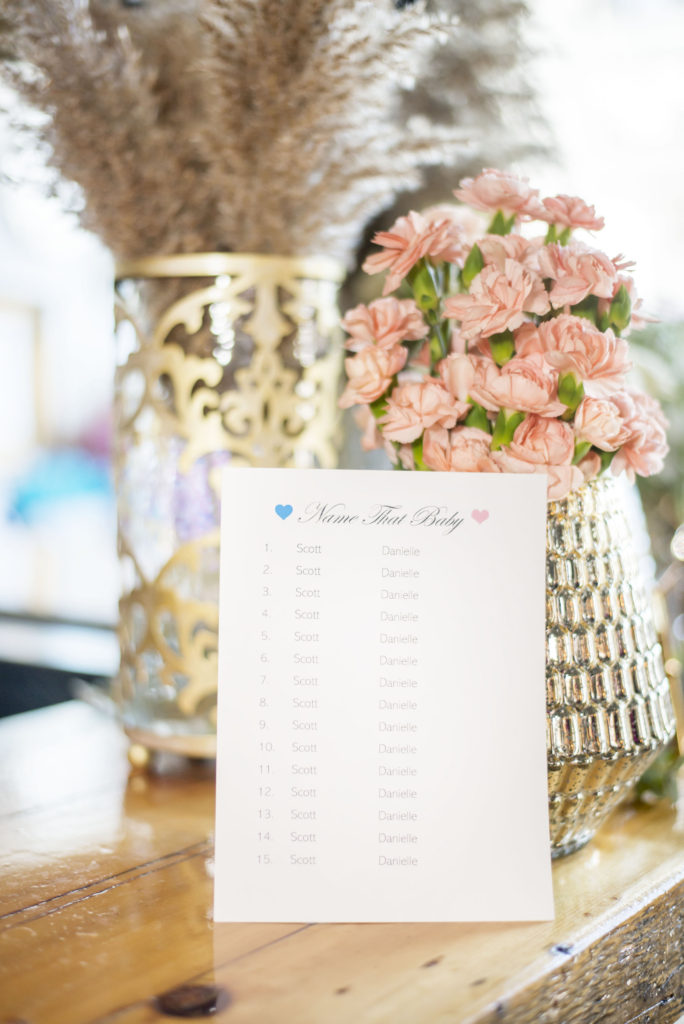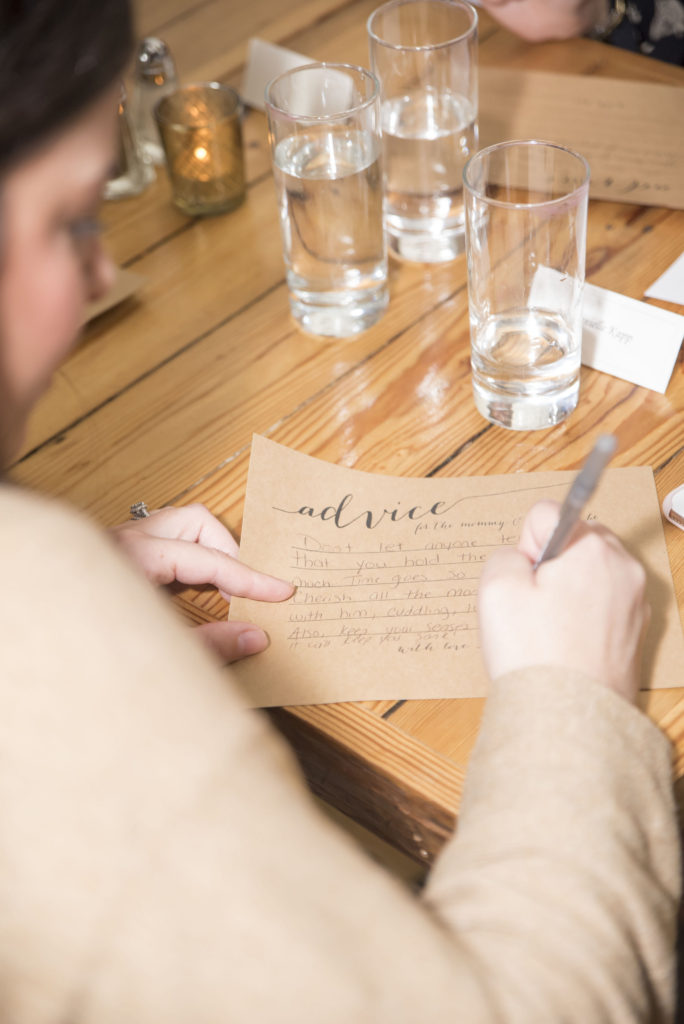 Photographer – Juliet Macey Photography was one of the best additions of the day. She was so sweet and captured the entire day beautifully. So much emotion in her shots and will forever cherish these memories. If you are in the NJ area, I highly recommend reaching out to her for your next special occasion! https://julietmaceyphotography.com/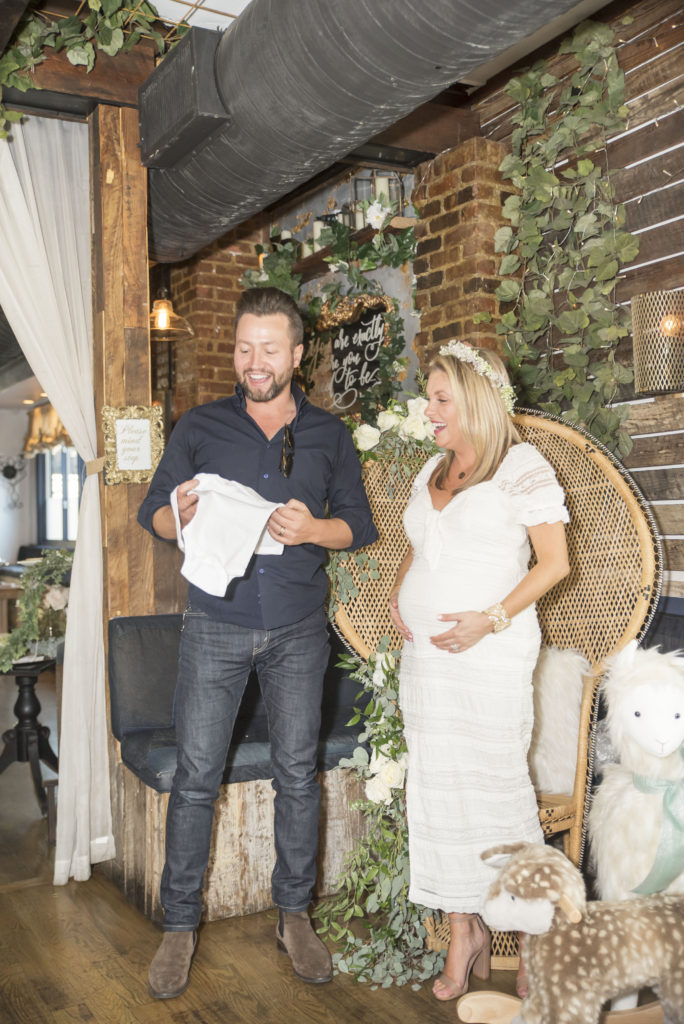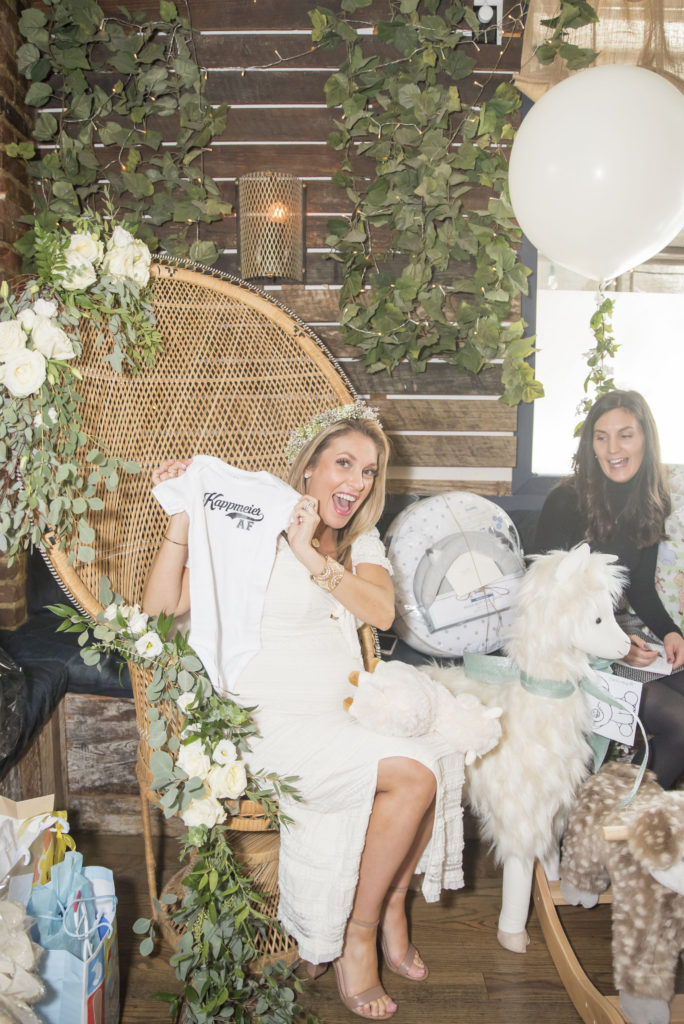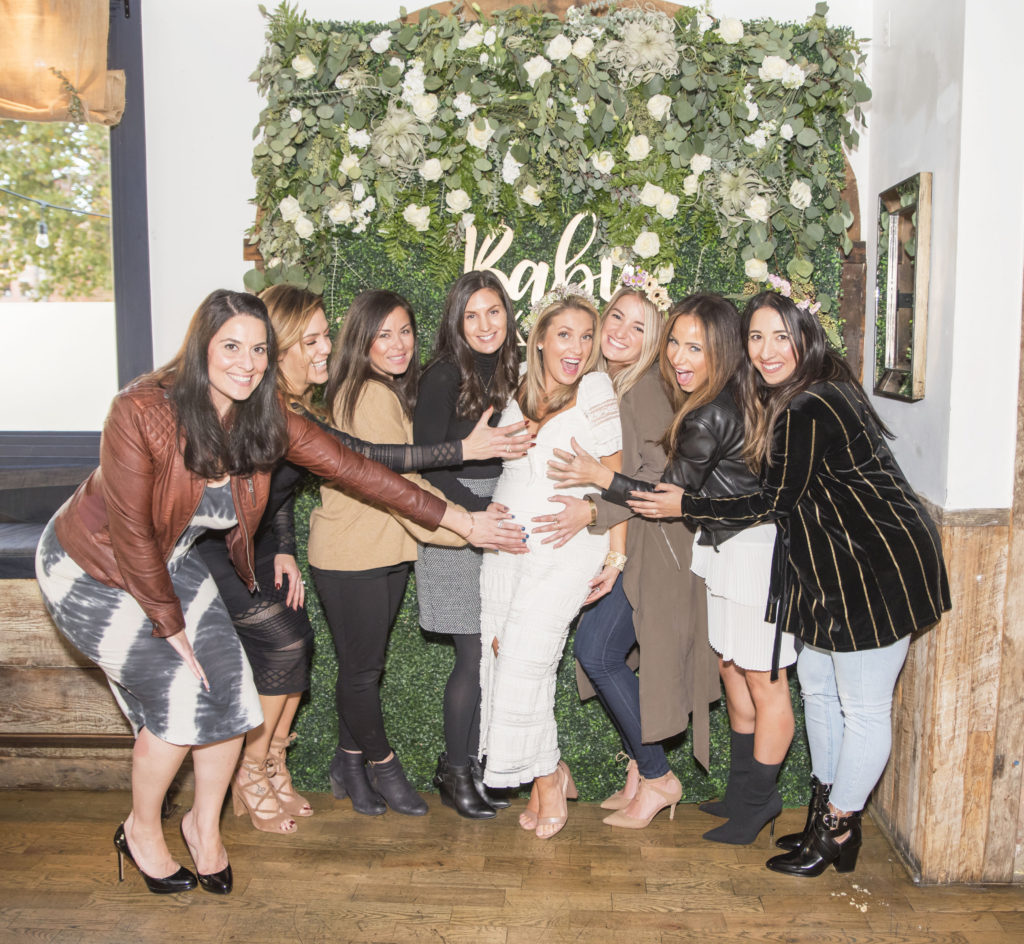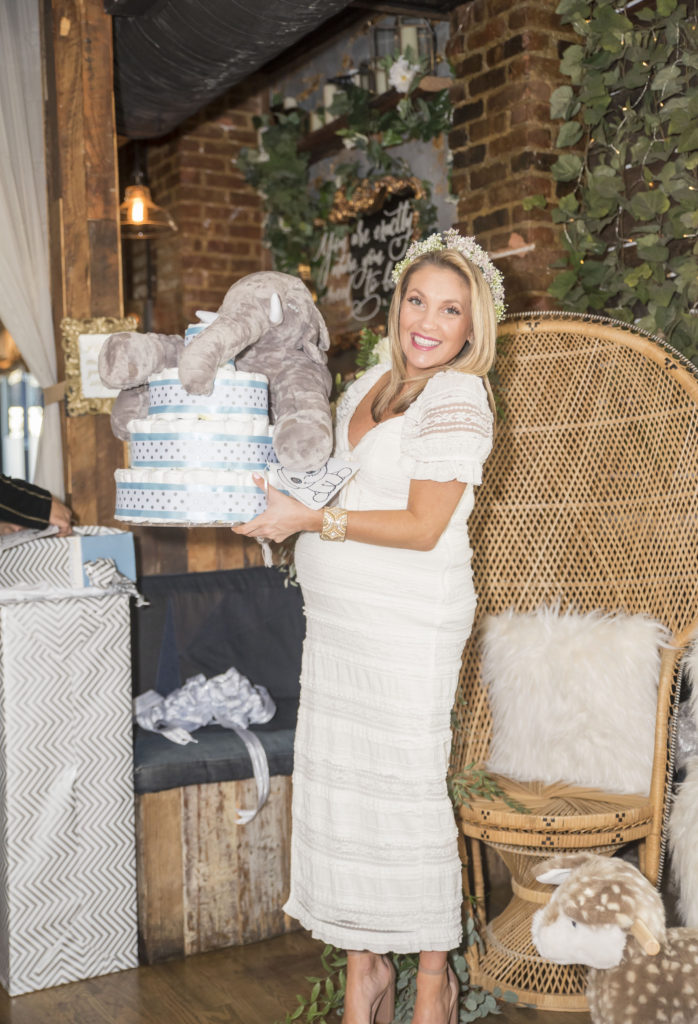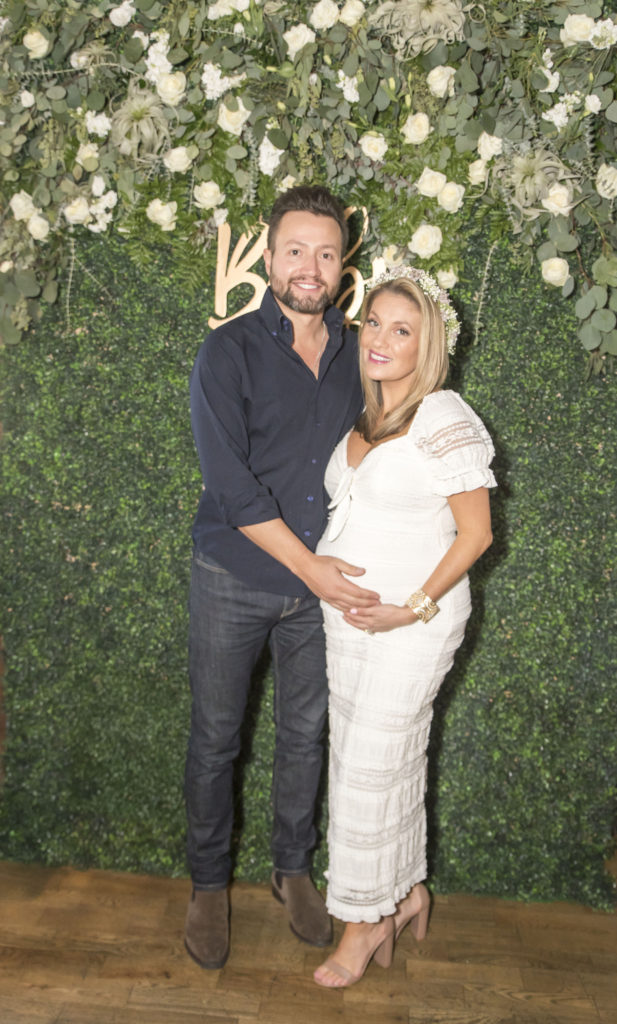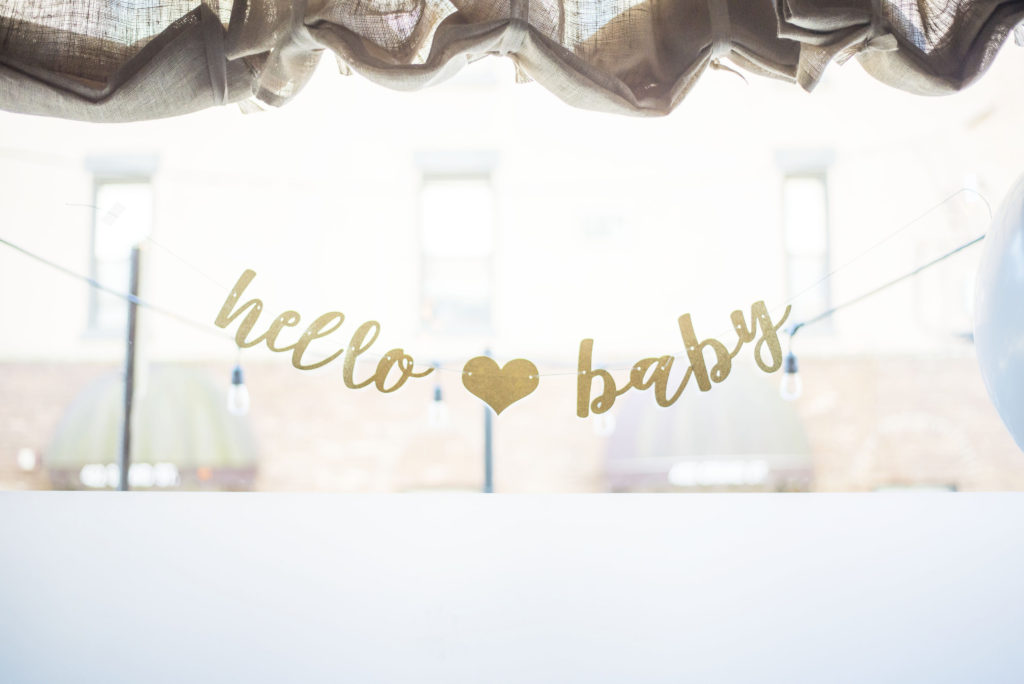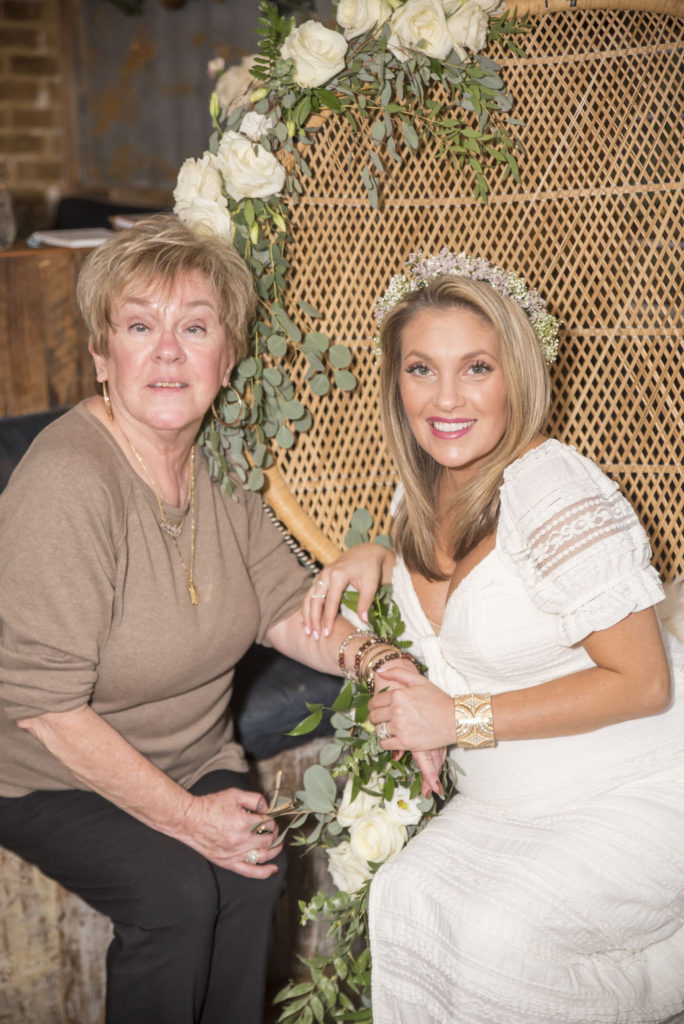 Dress – https://www.showmeyourmumu.com/
A day I will never forget celebrating our little boy surrounded by so much LOVE. Forever grateful for this very special time in our lives.
OX Danielle