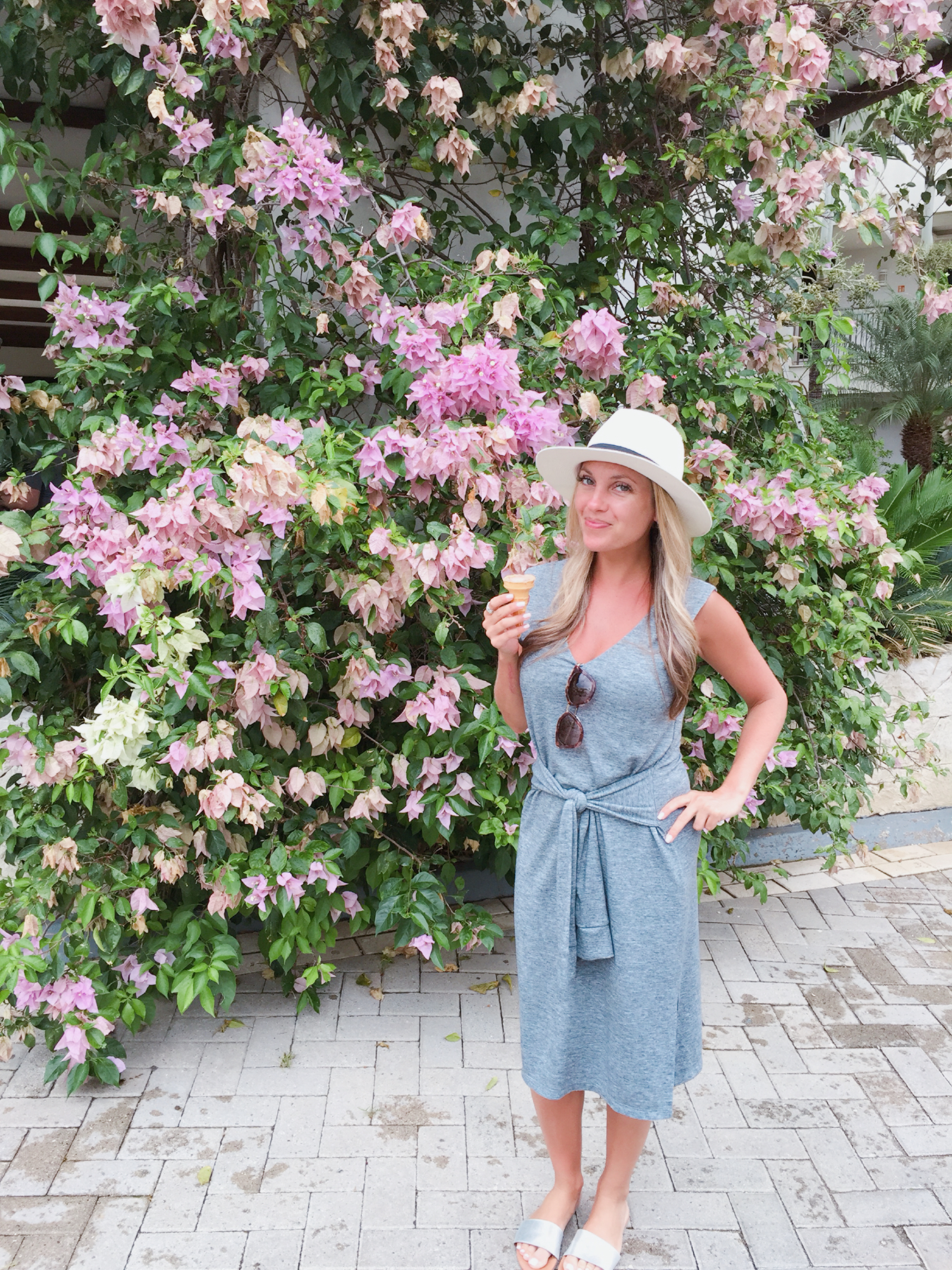 Welcome to the Stylish Detail. A place where I can share my passion of party planning and my obsession with all things pretty. I'm Danielle, a 30 something gal living in New Jersey happily married to my best friend and the voice behind the blog. A place where celebrations, DIY inspiration, effortless entertaining, home décor, holiday fun and all the pretty in-between blend together.
I have spent over eleven years in the event industry and know this has always been my calling. Whether it's a stylish celebration, a blush bouquet of peonies or a feel-good destination, I want to give you a glimpse into what inspires me and makes me smile! Beauty, style and travel are also a huge part of my life and you will find lots of features on those too!
From a little girl to now, I have always been obsessed with pretty details and putting together a good ol' party! My mom and dad used to host events on the weekend and I was always the first in the kitchen making sure all the glassware was ready to go and the music was turned up high. I just loved the energy of bringing people together and watching them smile! Little did I know I would eventually live and breathe events as my full-time career.
It all started with a special events internship at In Touch Magazine. As much as I loved comparing the "who wore it best" articles in-between a few small industry events, I needed more! I then started to branch off in the creative direction. Having the chance to design a wedding of my own from start to finish was exhilarating. Every chance I got I was jumping at the opportunity to volunteer my time with other industry professionals. Trust me, I never thought I would be a college grad in my twenties still be working for free! Yes, depressing at times, but I found a way to make it work and learned the most valuable lessons of my career. (Seriously, anyone out there trying to make it in events, work with some of the people out there who inspire you! It's the best decision you'll ever make!)
With many years of hard work (and a few tears in-between) I soon landed my dream job as the Lead Designer for an HGTV event planning show. Working in such a creative role was exhilarating and intense. However, as much as I loved the excitement of being behind a camera and watching my designs be televised to millions, nothing compares to the satisfaction of creating real life moments.
I soon found myself back in NYC on the hunt for the perfect event planning position. After dozens of interviews and countless people making me second-guess myself, I got the job! I was now a Senior Event Planner for some of the most prestigious events and weddings throughout New York City. Planning countless events at the Waldorf, to weddings at the Plaza Hotel, to Galas under the whale at the American Museum of Natural History- my event roster did not end! I loved the energy and haven't stopped since!
Working in the best city in the world I've been very fortunate to plan and attend some of the most decadent parties imaginable, where literally event detail was considered and flawlessly executed. However, to me nothing compares to a back-yard bash or house party surrounded by the ones you love. Those are the moments I adore most. The personal details. Which brings me to the reason why I started the Stylish Detail.
After receiving countless messages day after day from friends and family regarding advice on their next celebration, I thought what better way to showcase everything I love than a blog! The Stylish Detail has given me the opportunity to compile all my daily inspiration, tips, insider details, my business and style to share with you.
Everyday my goal is to bring you happiness through life's beautiful moments. I hope you will join me on my journey of celebrating all of life's moments, living a happy and simple life and finding beauty in every detail along the way! So, if you love parties, entertaining, inspirational getaways and a whole lot of pretty… I hope you'll join me on this journey!
Ox Danielle