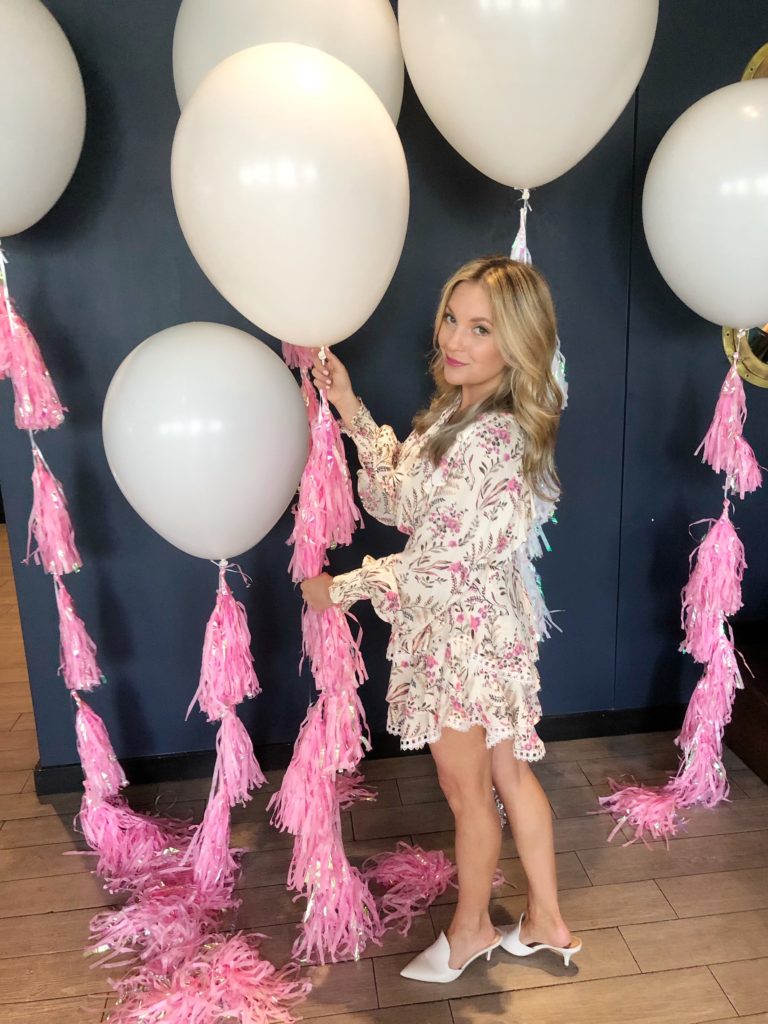 Throughout my years of planning events, I have seen it all! The good, the bad and the very ugly!
I've always said hosting an event is kinda like producing a Broadway show. There is a ton of prep before, little time in-between guest arrival and curtains up and then its SHOWTIME!
Ok I am being a bit dramatic, but there is so much truth in the saying … "the show must go on". Things happen and not everything always goes according to plan. Actually, nothing ever goes exactly according to plan.  So why not try your best to prep for all the things that could possibly go wrong?
Which is why I have rounded up my top common mistakes people make when planning a party so you can avoid them!
Ok…Let's do this!
1. Not allowing for enough set up time:
Problem: A huge detail! So many people underestimate the amount of time it takes to pull everything together. From loading into the space, unwrapping and unboxing and of course setting it all up. It's a race against time and of course things always go wrong. The last thing you want are your guests walking into the party space while its still being set up. Not a warm welcome at all and not to mention a very stressful start to your party.
Solution: The short answer is: Plan Ahead! When you are a perfectionist like myself, it takes double the time. So, get ready to allow at least 2 to 3 hours prior to the party to get it all done without running around the room like your hair is on fire.
Ask the contact of the venue if you're able to bring all your décor the day before. They might have a holding space for everything which would make the day of a lot smoother. Also, prep-prep-prep! Pack the car the night before, piece together that banner that comes in 20 different pieces, arrange the centerpieces at home, alphabetize the seating cards, and map out a visual plan of what décor goes where. It will help the process of being sure everything gets done in the short chaotic amount of time you have and done right.
2. Not having contacts available when an issue arises
Problem: Just imagine, the party is set to start in an hour and your custom dance floor has yet to arrive. This is not OK especially because it takes over an hour to install. Trust me, I've been there and its not the panic you want to go through before your guests arrive.
Solution: Create a contact list to include all your vendors and venue contacts. It will make your life so much easier when something doesn't go according to plan.
Be sure to confirm with all your vendors and the venue contact at least 48 hours prior to your event. Discuss the location, vendor entrance, loading dock and timeline of the event with them. Layout the expectation of services and any outstanding details you did not review. During this conversation ask them for a day of contact and phone number, not an office line. This should be the person who will be managing the rentals or service you have secured for the day. If you should run into any types of delays, you are super prepared and have everything in one simple document.
3. Not staffing enough help for your event
Problem: You decided to create a balloon arch for the dessert table and had no idea how much time it would consume. Therefore, nothing else was completed during set up. Or the bar is super backed up for your guests because you only secured one bartender for your 150 guests. Guess what? This all could have been avoided with additional help!
Solution: You can't be expected to do everything yourself. Understand how many people you will need for set up with a limited amount of time and how many people you will need to manage the event.
Staffing and service to a party is everything. So many events I have attended were a mess due to not having the appropriate staffing ratios. Unfortunately, these are the details that could completely ruin your guests experience. Are there enough bartenders? Did you secure staff for clearing dirty plates? Are there enough servers for each table? This might not be the first thing that comes to mind when planning an event but trust me when I say they will be the details MOST noticed.
Reach out to friends and family to be there to assist or secure a staffing company to provide the staffing you need.
Staffing hint I typically recommend:
1 bartender to every 50 guests
1 coat checker to every 50 guests
1 – 2 servers per table of 10 guests
4. Hangry Guests
Problem: Let's face it, people attend events with one thing in mind, good food and good drinks. Therefore, so many come hungry and assume they will just eat at the party. Not to mention the moms that are running out the door to make it on time with their kids and didn't get the chance to feed them at all (I am only speaking for a friend 😊).
Solution: Be sure to have out snacks when people arrive or at least offer a bar snack for those first arrivals. Then I would offer hors d'oeuvres shortly after, especially if it a cocktail setting and keep them coming! If you are only offering a buffet, I would suggest opening the food no later then 40-50 mins into the party. This way people can get their greetings in and get settled while the food is opening! I will tell you from experience that hangry guests are not good guests to have.
5. No show guests
Problem: It's Fourth of July weekend and everyone is out of town, which means almost 50% of your guest count has fallen off. Or you start getting frantic calls from your crazy Aunt who is complaining of a detour due to a parade through town which rerouted her Waze App. All possible and have all happened to me! Its not fun and no doubt your guests will show up stressed or annoyed.
Solution: It's so important to check for competing events or holidays before committing to the date of your event. Try to avoid special events on major holidays and be sure to check community calendars before committing.  
I was planning an anniversary event for about 200 guests for a high-level client and found out a few months later it was the date the Pope was visiting NYC. He shut down most of New York for hours, which made it almost impossible for my vendors to access the venue and a nightmare of guests to get to the party. It did not make for a great night I will tell you that!
I can only hope these few tips help to you to plan a stress free party without all of the last minute panic! Remember even though it may seem like you are saving lives, you are only planning a party!
OX- Danielle