Yumm-meats, cheeses and more deliciousness!
I'm a girl that loves to entertain, but cooking is not always my thang! Cue the easiest meal of them all … the charcuterie board! This delicious find is possibly the best way to prep ahead and enjoy your company without stressing out over the stove.
In case you're unfamiliar, charcuterie (pronounced shar-kood-eree) boards are meat and cheese boards that typically include a variety of items that can be paired in mouth-watering combinations. They usually include several easy ingredients that complement the meats and cheeses and make for a fun DIY meal for your guests. I love charcuterie boards because there are no set rules. You can make them as simple as you want or pile them high!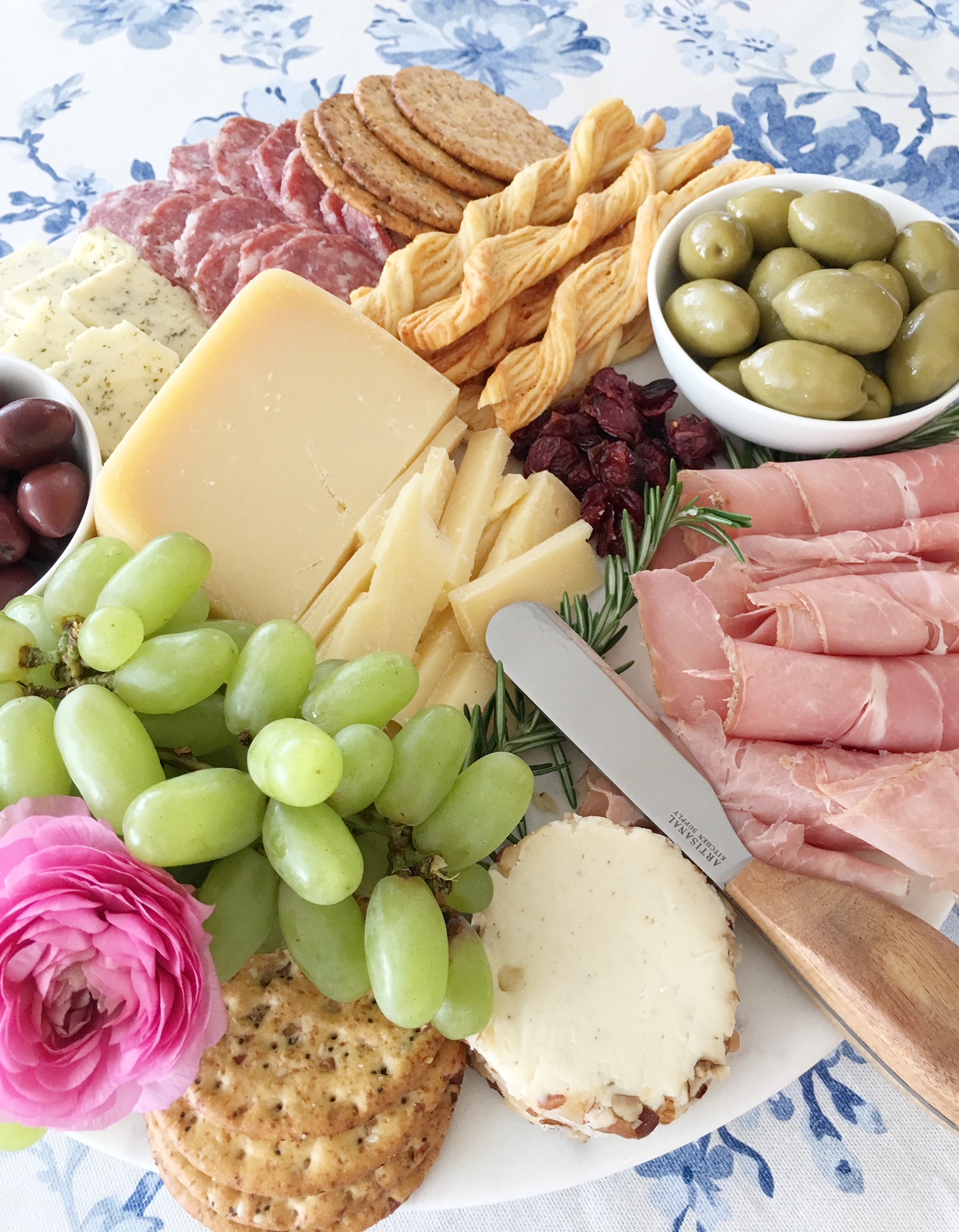 As I am naturally drawn to beautiful and colorful things, I tend to build my board around the "pretty". I always start with the serveware which typically starts as my theme to the board. Some of my must-haves are wooden boards, marble slabs, slate boards, cheese knives and a small selection of mini bowls and dishes for dimension. The trick is to find serveware that bring out the vibrant colors of the ingredients while allowing the food to do all the talking. Once you have selected the board, its on to the good stuff!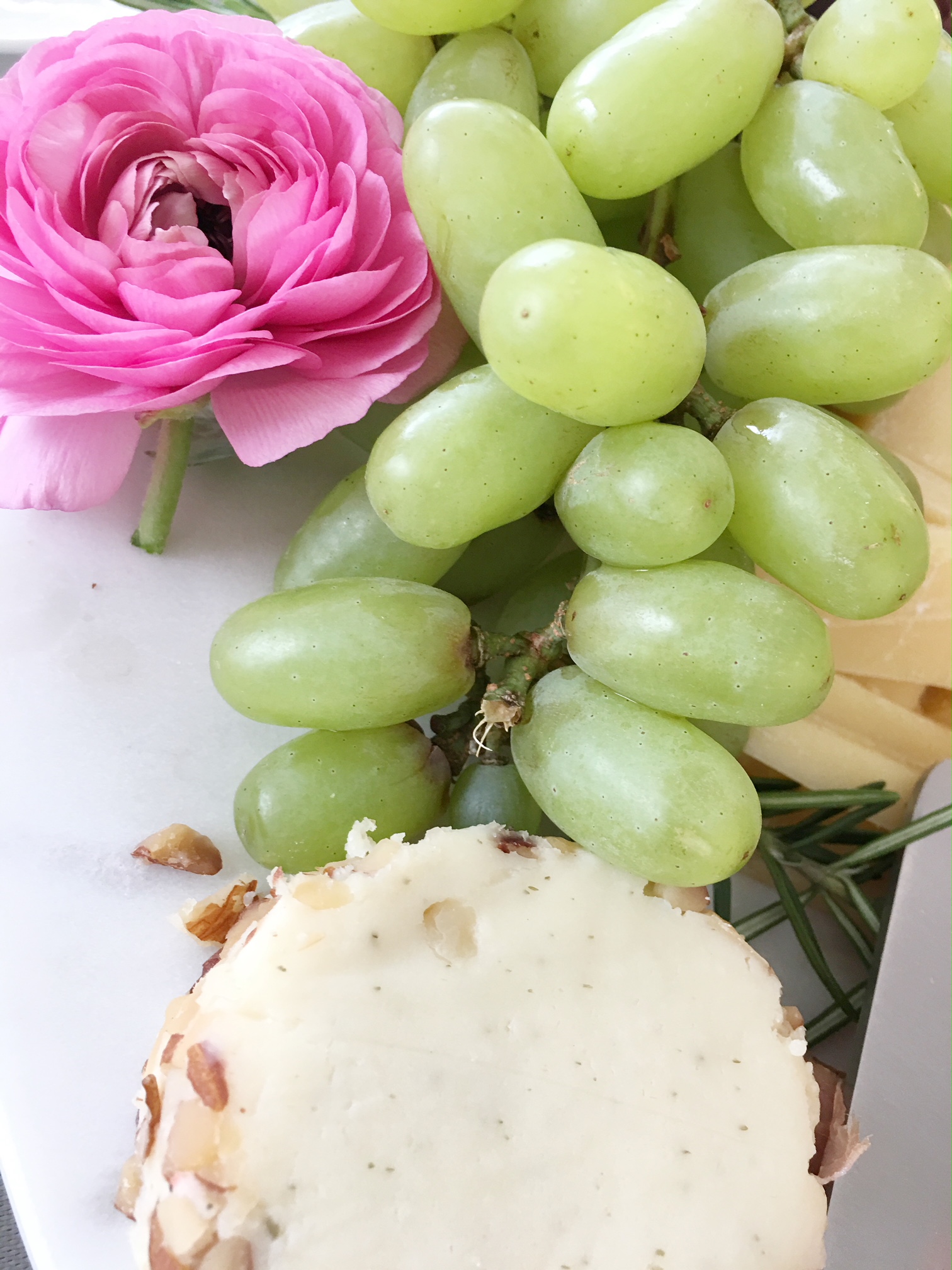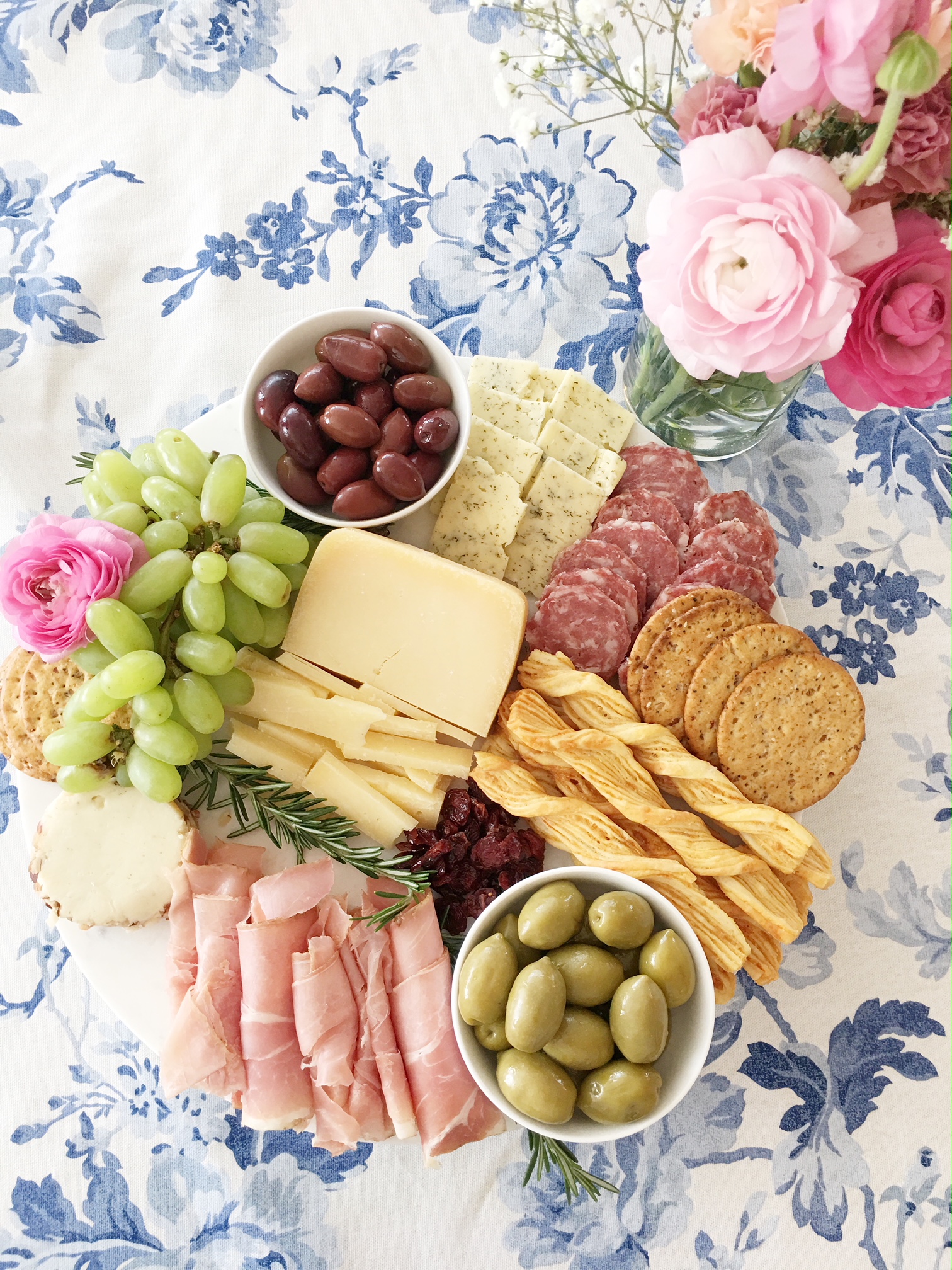 Varying the colors and textures with an assortment of meat and cheese options, and lots of fresh items is the secret to success. Here are some simple steps to assembling the perfect board:
• Meats- When selecting meats use a variety of mild, medium and bold flavors. Some of my favorites are sweet Sopressata, thinly sliced salami, smoky
chorizo and prosciutto (honestly you cannot go wrong with any of these).
• Cheese- Use a variety of soft and hard cheeses to add texture. Serve up a soft Brie or semi-soft Gouda with a semi-hard Manchego; and offer one or two
ultra-textural options like Swiss or Jarlsberg. If you really want to wow them add a wedge of pepper jack or add Gorgonzola blue cheese for a pop of
color.
• Crackers + Bread- Consider a mix of plain artisan bread and lightly toasted slices pre-cut and rubbed with oil and garlic. I also add in a mix of
crackers that do not have a huge amount of flavor to allow the ingredients speak for themselves.
• Seasonal fruit- To add some sweetness into the mix I always add fresh seasonal fruit that is easy to eat. My favorites are green or red grapes,
berries, apple slices or figs. Dried fruits like apricots also bring a pop of color to the mix and serve as a delicious treat.
• The extras – My favorite part! In small glass bowls you can add a variation of green and black olives, marinated artichokes or mozzarella balls,
jellies or delicious dips. A great way to add some zip and flavor to your board!
• The final touch – For some fun finishing touches, add some fresh herb springs such as mint or rosemary.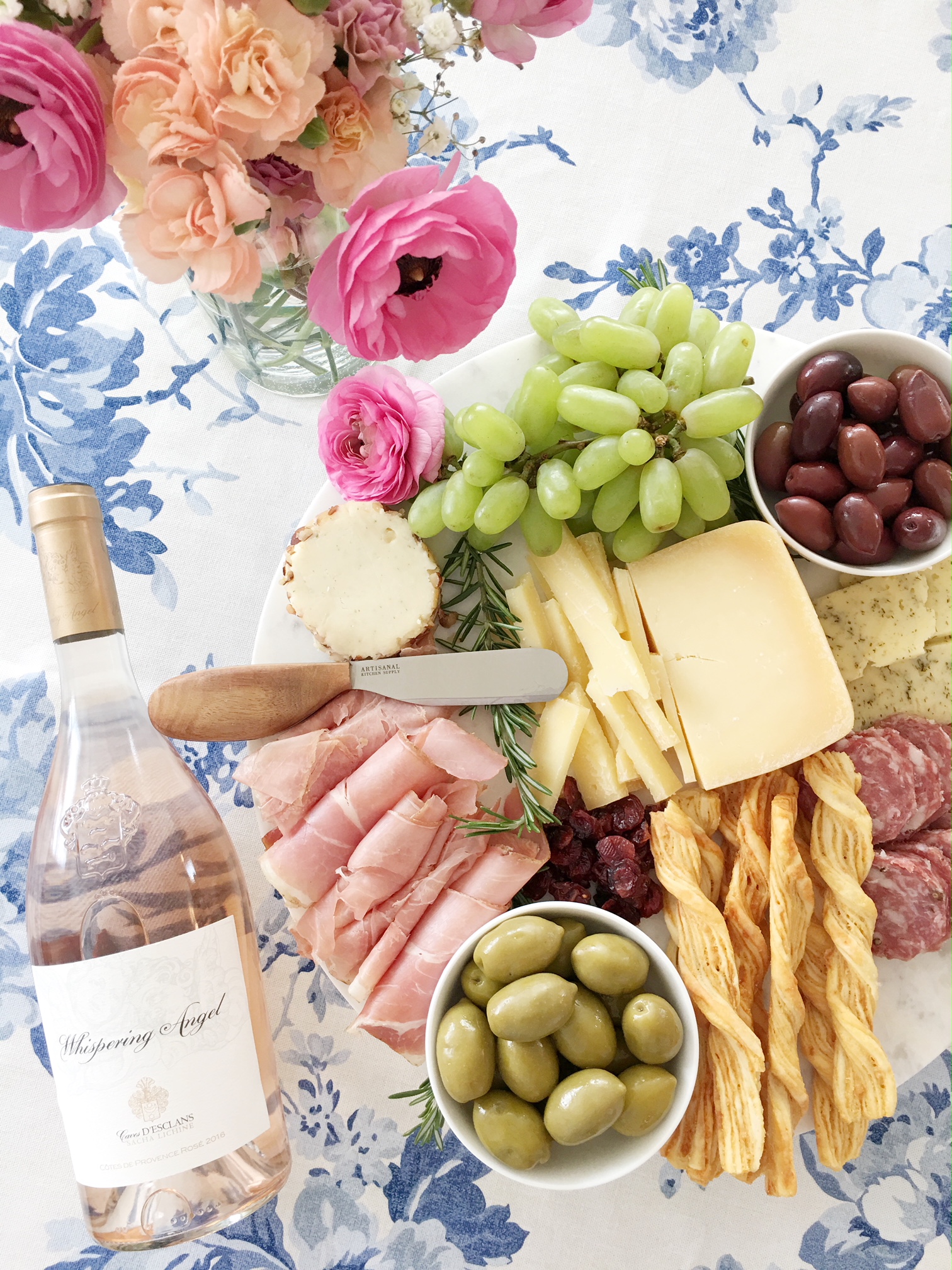 Pair with a great wine or Prosecco and a fresh bouquet of blooms, and you have the perfect setting to a great night in!
ox Danielle