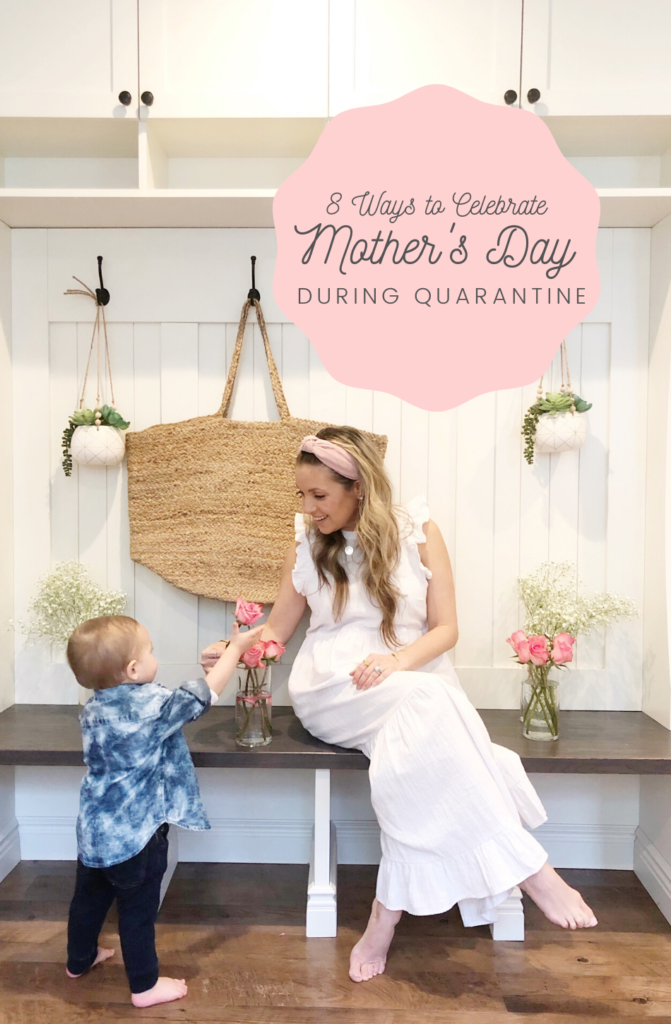 As Mother's Day is quickly approaching, it's all about figuring out how to celebrate these incredible women from the comfort of our own home. Yes, it's easy to plan a beautiful breakfast and jot down a few words on a homemade card, but this year we have been given the opportunity to really think outside of the box and to make it one to always remember.
For some, this year presents difficulty when purchasing lavish gifts and deliveries. With the stress of layoffs and the uncertainty of the future, it's the perfect time to shift the holiday to what it's always been about… MOM.
Concentrating on the gifts we have been given in life and our health rather than the material things is a refreshing way to celebrate this year.
With some creativity and preparation you can make this day one to always remember without breaking the bank.
Here are a few ideas:
Create a Wine Tasting
Set up a pretty table complete with flowers, a cheese board and wine glasses. Then select different varieties of reds, whites, and rosés. Complete with an at home printed wine tasting menu card dedicated to mom.
Tie-Dye Party
Tie-dye is kind of everywhere right now and pretty easy to do. Grab some white t-shirts, canvas bags or sweats and get to it! Easy to do outdoors and fun to see how they all turn out. Simple one step kits are sold at Target and Michaels which range from $9.00 – $20.00.
Mother's Day Photoshoot
My personal favorite! For around $25 you can purchase a phone tripod on Amazon and plan a family photoshoot. Map out a pretty tree in the backyard or create a fun backdrop, charge your phone and start to shoot. Be sure to capture candid and silly moments together because those are best to forever look back on.
Last year was my first Mother's Day and the best gift of all was my husband capturing my first moments in the park with my sweet babe. Till this day, I still look back on these pictures and smile.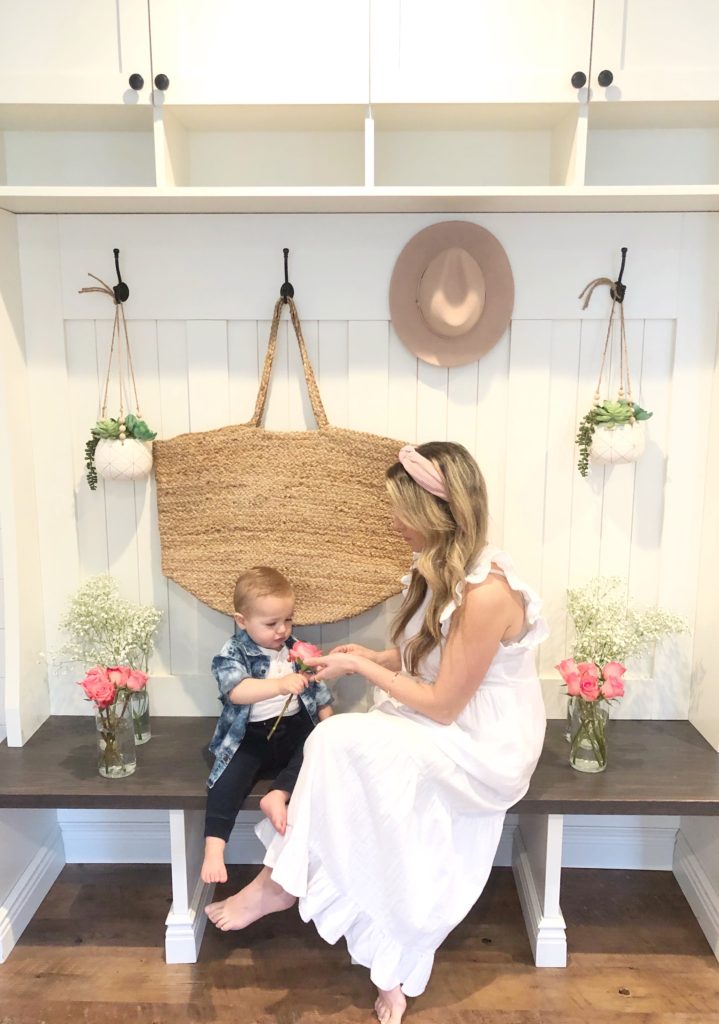 Create a Mimosa Bar
Champagne? Yes please! The prettiest way to start the morning is with a table full of chilled bubbly, glass flutes, fresh juices and fruit garnishes. No doubt mom will LOVE this one!
Wreath Making
Gather some simple supplies from Michaels.com and dry out some fresh blooms. Create a table for mom of different greens and flowers to create her own wreath to hang on the front door.
Virtual Dance Class
Now more than ever we need a reason to laugh and I can't think of a better way than a virtual dance class together. Don't take it too seriously and just DANCE!
Make a DIY home décor project
Take a quick look at what mom has been pinning nowadays on Pinterest and recreate a fun DIY home décor project or craft together.
Arrange a drive-by flower drop
Whether it's fresh blooms from your garden or creating them out of tissue paper, flowers are always a beautiful way to express your love. Reach out to family and friends to arrange a flower drop on Mother's Day for that special woman in your life.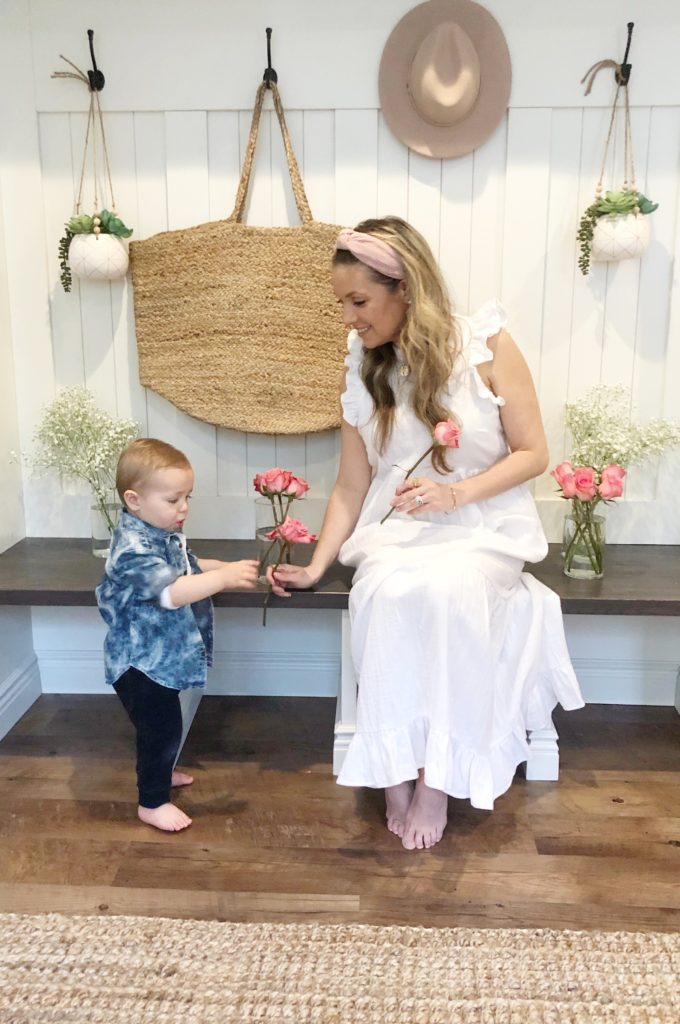 Being a mother has allowed me to look at life differently. To see the importance of every moment and to never take any passing minute for granted. It all flies by so quickly and throughout this quarantine I have learned to slow down and let it all soak in.
We are all doing an amazing job and want to wish all of the Mother's out there a very special Mother's Day and a huge THANK YOU. It's the toughest and yet most rewarding job we'll ever have.
-OX Danielle