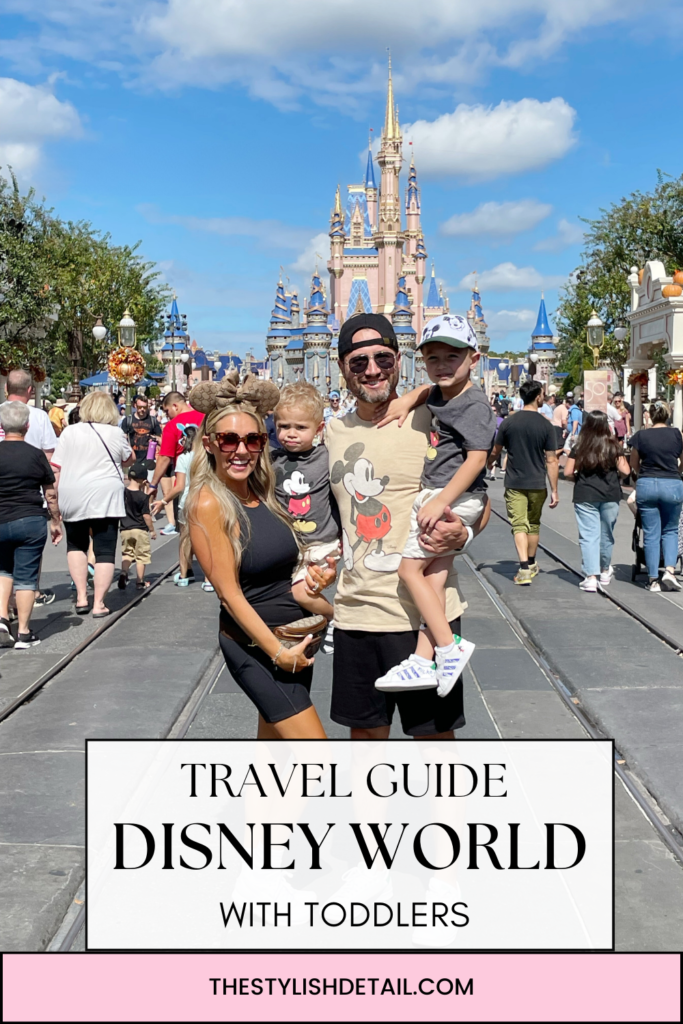 As a mom of two and a type A personality, my recent trip to Disney World was filled with fun, excitement, and a little bit of stress. However, with some careful planning and preparation, we were able to make the most of our trip and create unforgettable memories with our toddlers. Here are some tips, checklists and advice to help you plan your own trip to the most magical place on earth.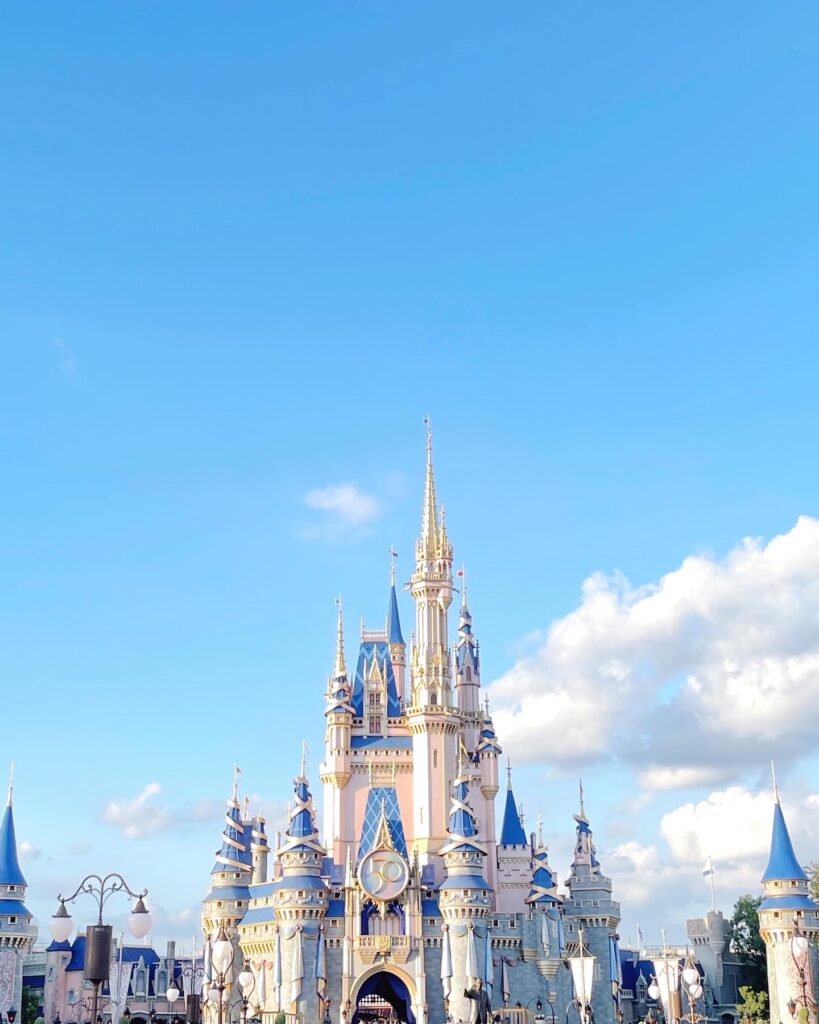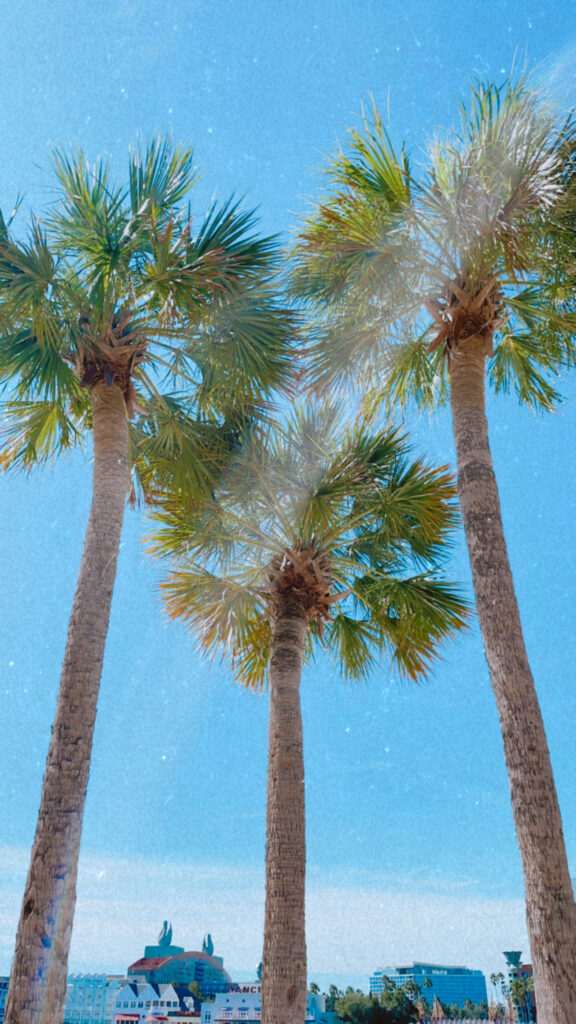 DISNEY PLANNER
If you're feeling overwhelmed with the planning process or just want to make sure your first trip to Disney World goes as smoothly as possible, consider working with a Disney planner. We worked with Lindsay Poplawski from We Do Travel Right. She was amazing and helped us so much throughout the planning and duration of our Disney trip.
These experts specialize in creating customized itineraries and helping families make the most of their time in the parks. They can offer insider tips and advice, help you navigate the Genie+ system, and make reservations for dining and other experiences. Having a Disney planner can alleviate the stress of planning your trip, leaving you free to focus on enjoying the magic of Disney World with your family. And, since Disney planners have experience with Disney World, they can help you avoid common pitfalls and maximize your time in the parks. Whether it's your first-time visiting Disney World or your tenth, working with a Disney planner can be a game-changer in ensuring your trip is truly unforgettable.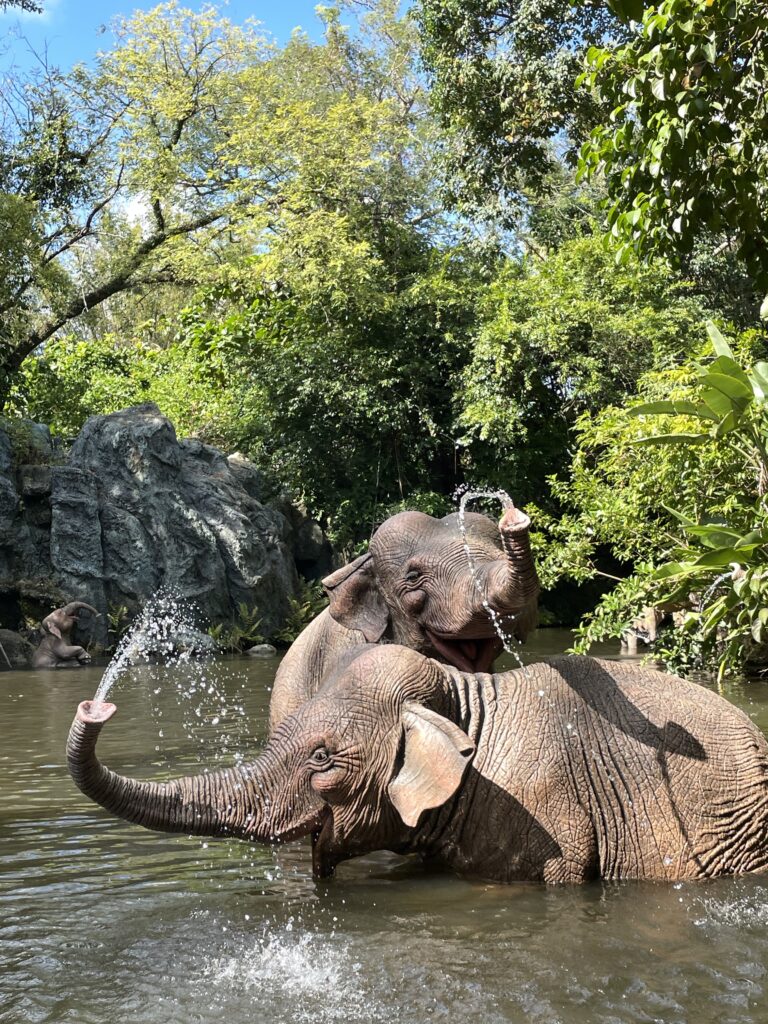 Schedule + Itinerary
When planning our trip, I was most stressed about the activities of the day. Let's face it, a 4- and 2-year-old tire out fast and couldn't understand how this was all going to happen with naps, all-day entertainment and smiles. However, I knew it would never all align perfectly and went ahead with what we wanted to do and see and pray for the rest!
Disney World is huge, and there's so much to see and do that it can be overwhelming. Our Disney planner highlighted some fun rides and attractions best for toddlers and noted their favorite characters and movies to be sure she pointed out what they might like best. It was a great way to schedule our day. Here are some schedule tips to help you make the most of your trip:
Plan ahead: Before your trip, make a list of the attractions and rides that your family wants to experience. This will help you prioritize and make a plan for each day.
Review the park maps to understand locations of reservations/rides and shows.
Arrive early: The parks tend to be less crowded in the morning, so arriving early can help you avoid long lines and crowds.
Take breaks: It's easy to get caught up in the excitement of the parks, but it's important to take breaks throughout the day.
Download the Disney Experience app and review Genie+ services. This is now a paid service which allows you to reserve a spot in line for certain rides and attractions. Take advantage of this service to minimize wait times and maximize your time in the parks.
Plan out what parades and special character meet and greets you want to see and make sure you work those into your day.
Reserve all dining ahead of time.
Transportation and how long it will take you to navigate place to place.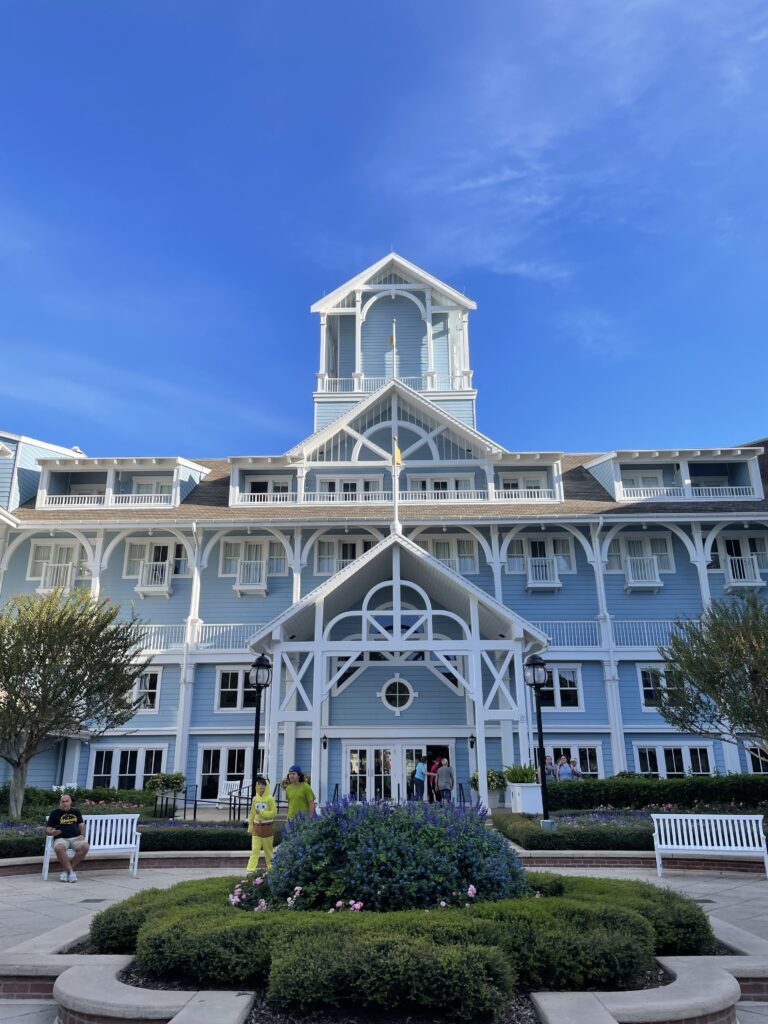 Our Itinerary:
We stayed 4 nights and 5 days
First day – Arrival to hotel and Chef Mickey's Character Dinner reservation located in Disney's Contemporary Resort.
Second Day – Character breakfast at Cape May Café located in Disney's Beach Club Resort at EPCOT Resort + Disney World Magic Kingdom
Third Day – Disney World Magic Kingdom + Mickey's Not-So-Scary Halloween Party
Fourth Day – Character breakfast at Tusker House located in Disney's Animal Kingdom + Animal Kingdom all day.
Fifth Day – Character breakfast with Goofy & His Pals at Ravello's at the Four Seasons Resort Orlando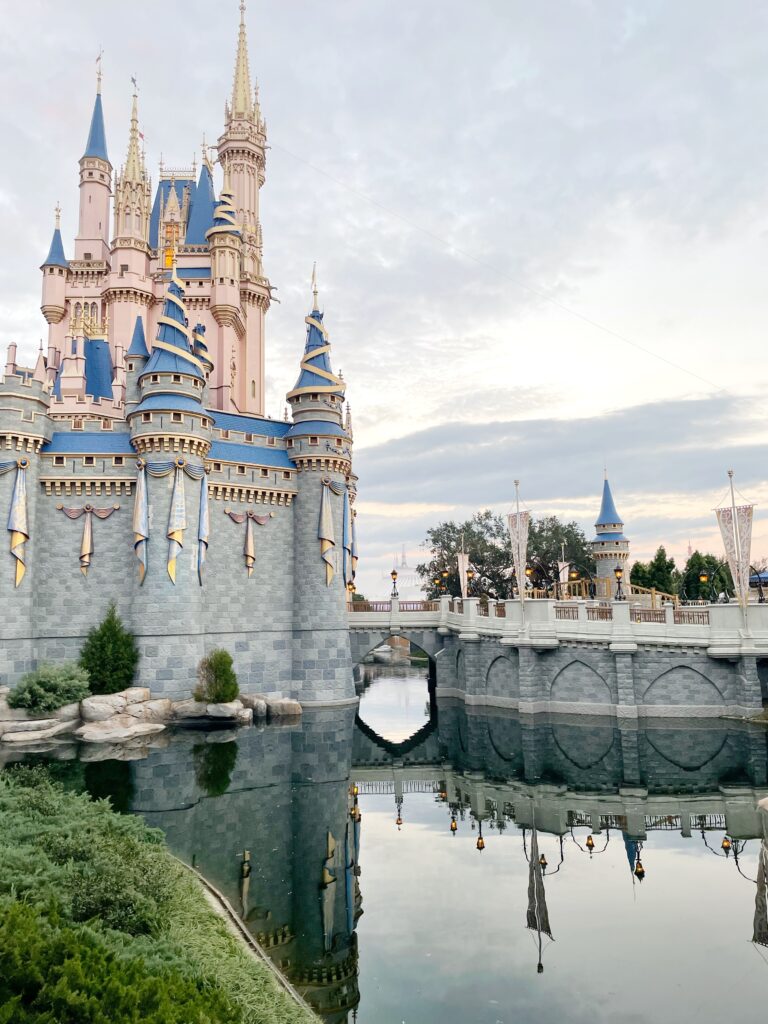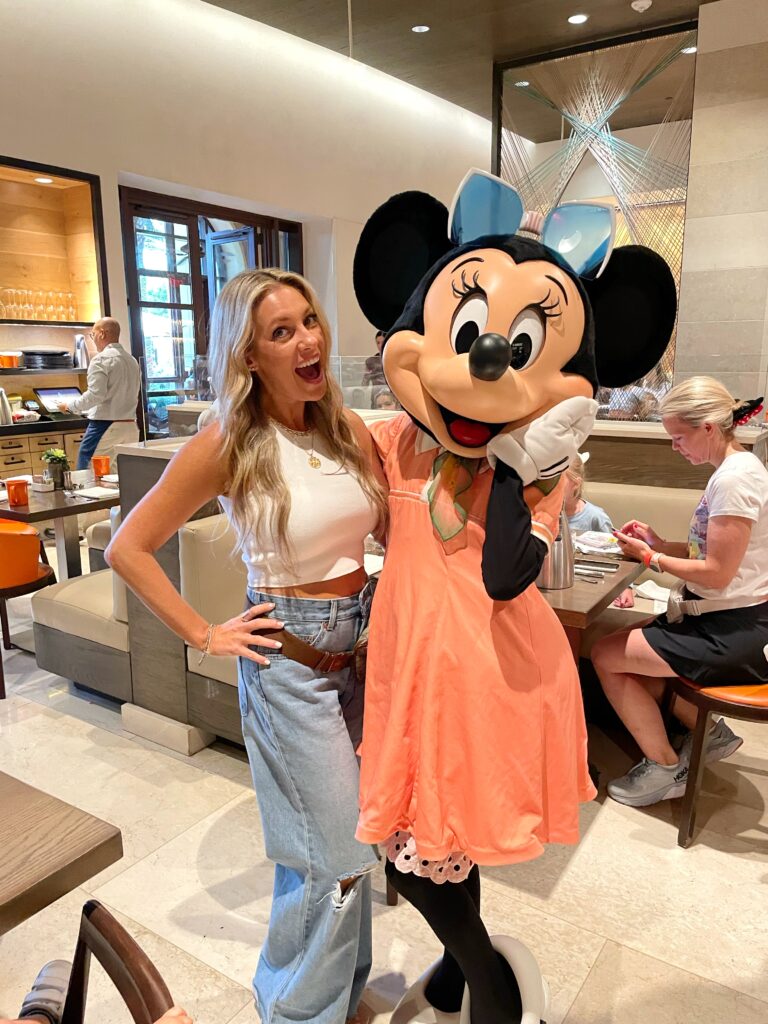 Character Dining breakdown:
If you have toddlers, booking character dining at Disney World can be a fantastic way to make sure they get to meet their favorite Disney characters in a relaxed and fun environment. There are many character dining options available throughout the parks and resorts, with a variety of themes and characters to choose from. Some popular options for toddlers include Cinderella's Royal Table at Magic Kingdom, where kids can meet Disney princesses, and Chef Mickey's at Disney's Contemporary Resort, where kids can meet classic Disney characters like Mickey and Minnie Mouse. When booking character dining, it's important to make your reservations well in advance, as these experiences tend to fill up quickly. You can even use the My Disney Experience app or website to make your reservations up to 60 days in advance. Character dining can be a magical experience for toddlers and a great way to create unforgettable memories for the whole family.
When we started to plan for our trip, we did not luck out with the exact reservations we wanted. Therefore, I signed up for this service called www.MOUSEWATCHER.com which allowed you to track open reservations for a small fee. The app would notify you when something opened up and you would need to quickly reserve the reservation through the Disney app with a credit card. It was amazing! My husband and I worked together to book all of the initial requests leading up to the trip and it was perfect!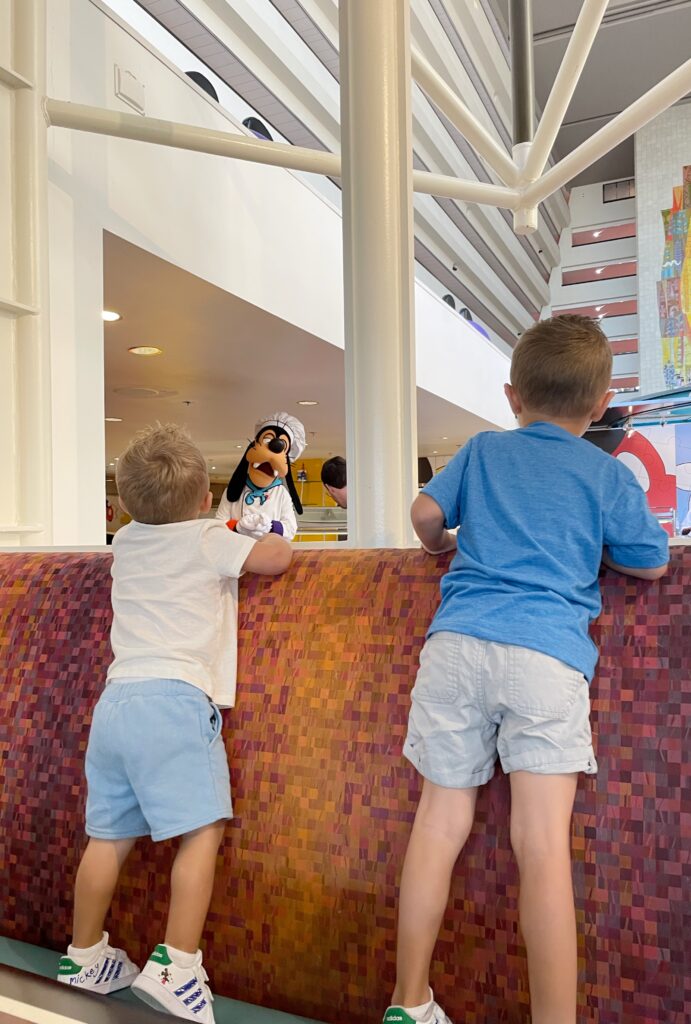 These are the few we selected to reserve during our trip:
Located at Disney's Contemporary Resort
Breakfast and Dinner options with characters
Family style dinner
Kids loved it and the characters all spent so much time with the kids. The characters all danced to songs and they even surprised me with a fun birthday dessert. The staff was super friendly and we had a ton of time with each character.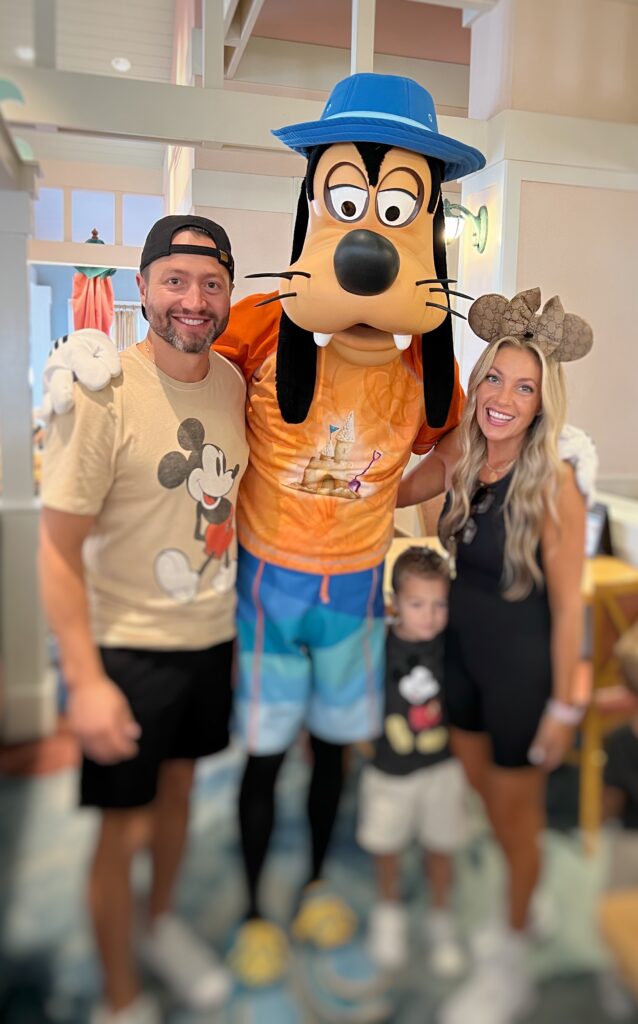 Located in Disney's Beach Club Resort
Breakfast option only with characters
Buffet breakfast
Our FAVORITE by far! We loved every ounce of this character experience and the characters are all dressed up in their beachy best. Each one of them spent so much time with my boys and the staff was amazing. The food was so good and I was so upset I did not make reservations for this every morning. Worth every penny and the only place, we saw Daisy Duck. Highly recommend.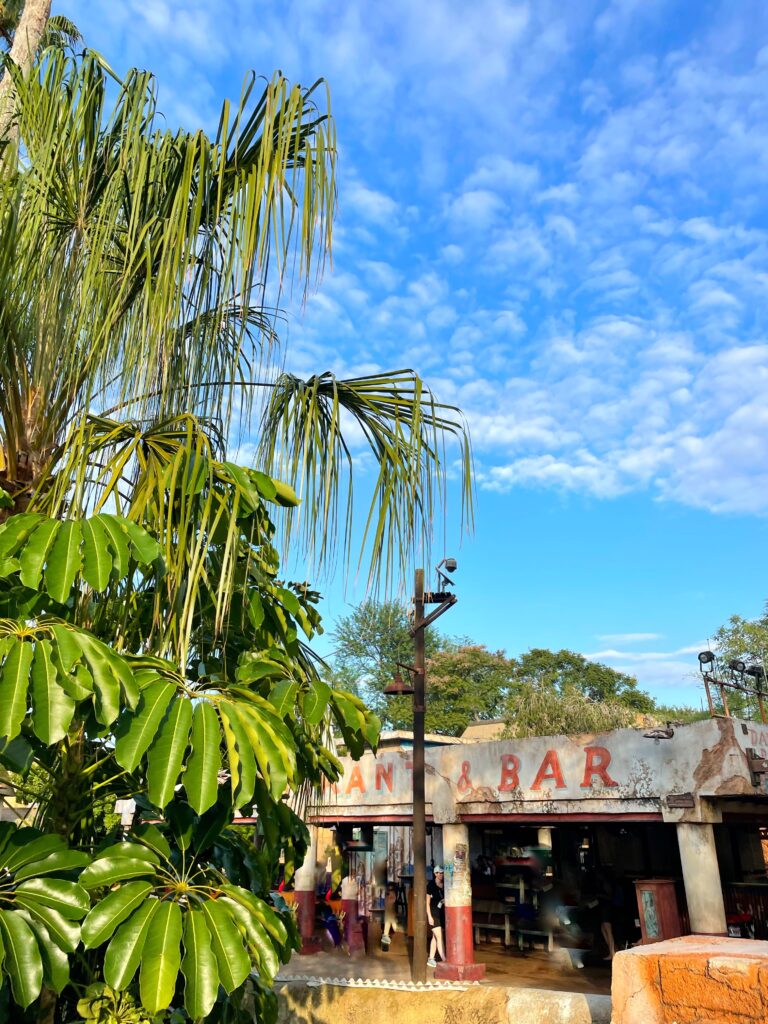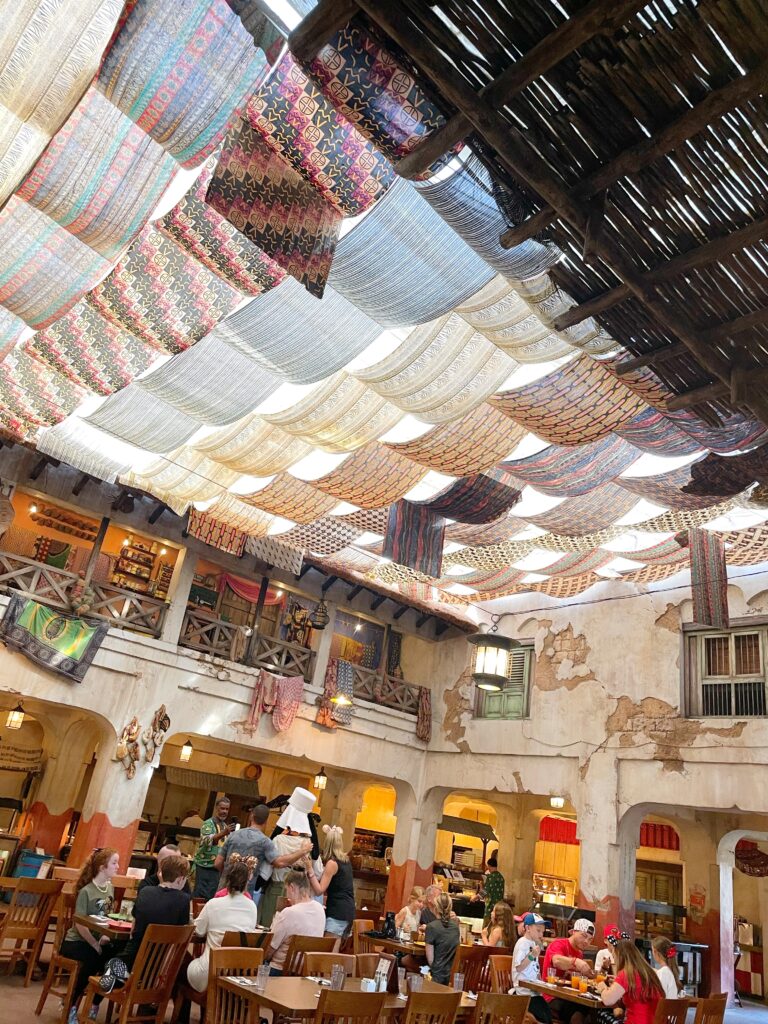 Located in Africa at Disney's Animal Kingdom Theme Park
Breakfast, Lunch and Dinner option with characters
Family style
This is the reservation I fought the hardest for and it did not disappoint. We booked an 8:30am breakfast reservation and it was the best way to start the day. We arrived to Animal Kingdom super early and made our way right to the restaurant. The staff was super friendly and we were showed to our table upon arrival. Very organized and timely. The experience for the kids (and my husband and I) was super cute and each character was dressed in their safari gear. The food was delish and this was the only place we were able to order a drink from the bar. Be sure to order a Bloody Mary because they were amazing and a necessity to start the day! Overall this was yet another favorite for us and will for sure book again for our next trip!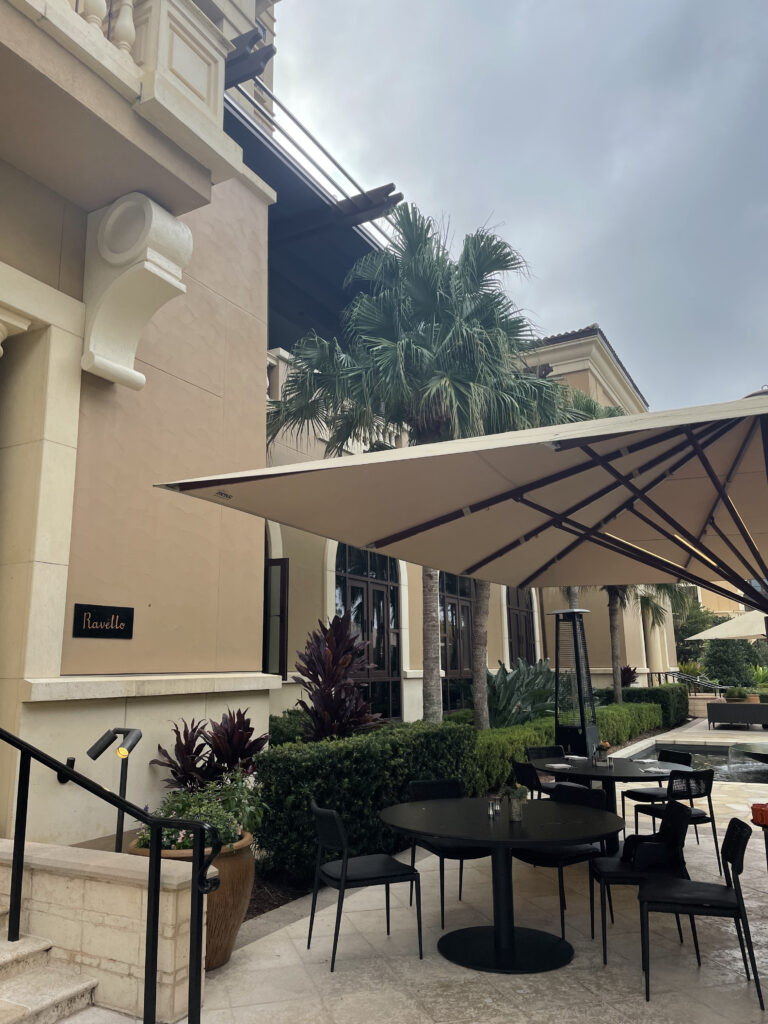 Ravello – Goofy & His Pals Breakfast
Located in the Four Seasons Orlando Hotel
Buffet breakfast
Regrettably, this breakfast experience ranked the lowest among all the others we tried. Despite the hotel's impeccable and breathtaking ambiance, our time here was far from enjoyable. From the moment we were seated, we felt rushed, and the staff's demeanor towards us was disappointingly rude. Although the food itself was delicious, the interactions with the characters were noticeably brief, lacking the same enchanting atmosphere we encountered at the other breakfast venues. While the culinary offerings were exceptional, the overall experience left us with a rather chilly feeling, far from the warmth and magic we experienced elsewhere.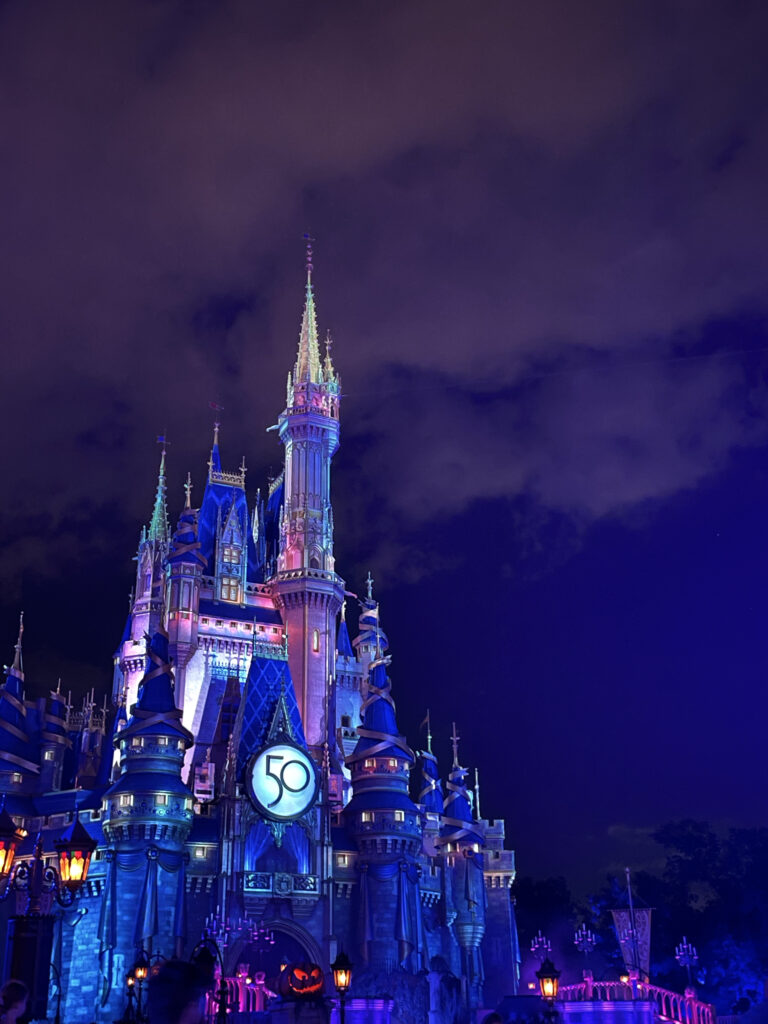 Visiting during Halloween:
If you're a Halloween fanatic like me, then you won't want to miss the Not-So-Scary Halloween Mickey Party at Disney World! This special event runs from August through November and offers a unique Halloween experience that's perfect for the whole family. From trick-or-treating throughout the park to special Halloween-themed parades and shows, the party is filled with spooky fun that will leave you feeling festive and ready for the season. And of course, there are plenty of opportunities to meet your favorite Disney characters in their Halloween costumes, which is a highlight for any fan. Just be sure to get your tickets in advance as they tend to sell out quickly! Overall, the Not-So-Scary Halloween Mickey Party is a must-do for any Halloween lover visiting Disney World.
Highlights:
The whole park turns into a Halloween Wonderland and the majority of rides are open
Trick-or-treating throughout the park (costumes encouraged but not required)
A dance party with Sully and Mike Wazowski from Monsters Inc.
Disney Junior Jam – a dance party featuring Disney Junior characters
Hocus Pocus Villain Spectacular Show
Mickey's Boo-to-You parade runs twice
Not-So-Spooky Firework show, hosted by Jack Skellington
I thought this was one of the most magical experiences ever! The Park felt like a Broadway show and couldn't believe the effects throughout. I have to admit we did not have the chance to ride many of the rides, but we loved all of the special concerts and trick or treating stations. The parade was unlike anything I've ever seen and feel like I never stopped talking about it. It took our breath away and I highly recommend attending, especially if you are Halloween obsessed like us!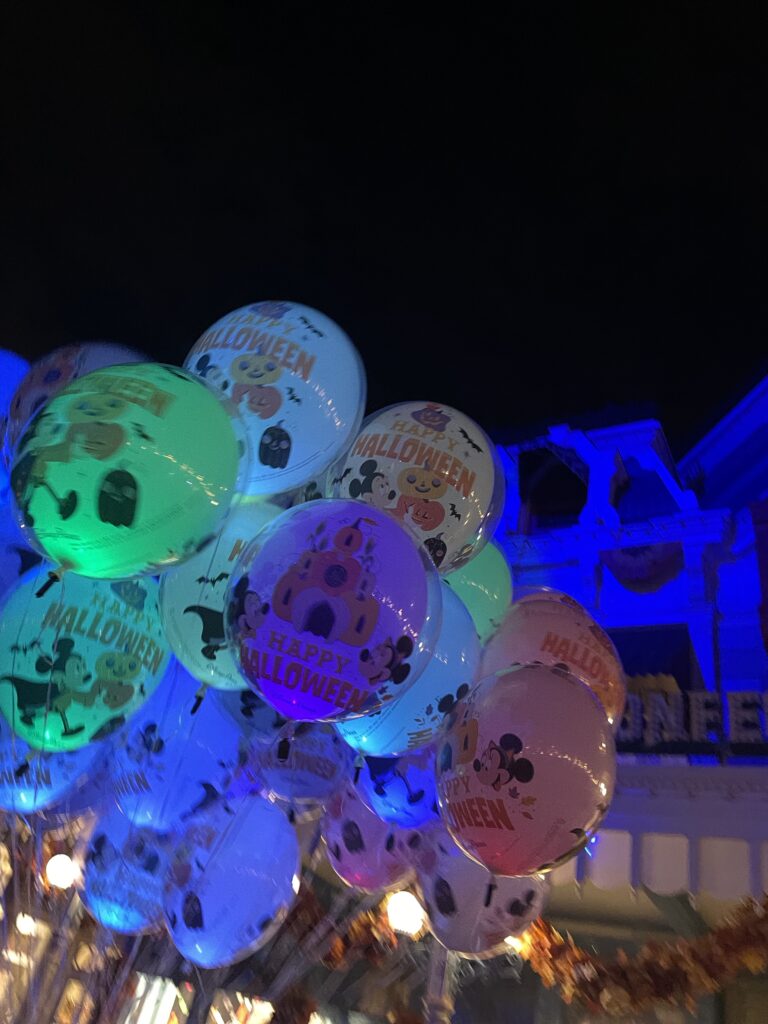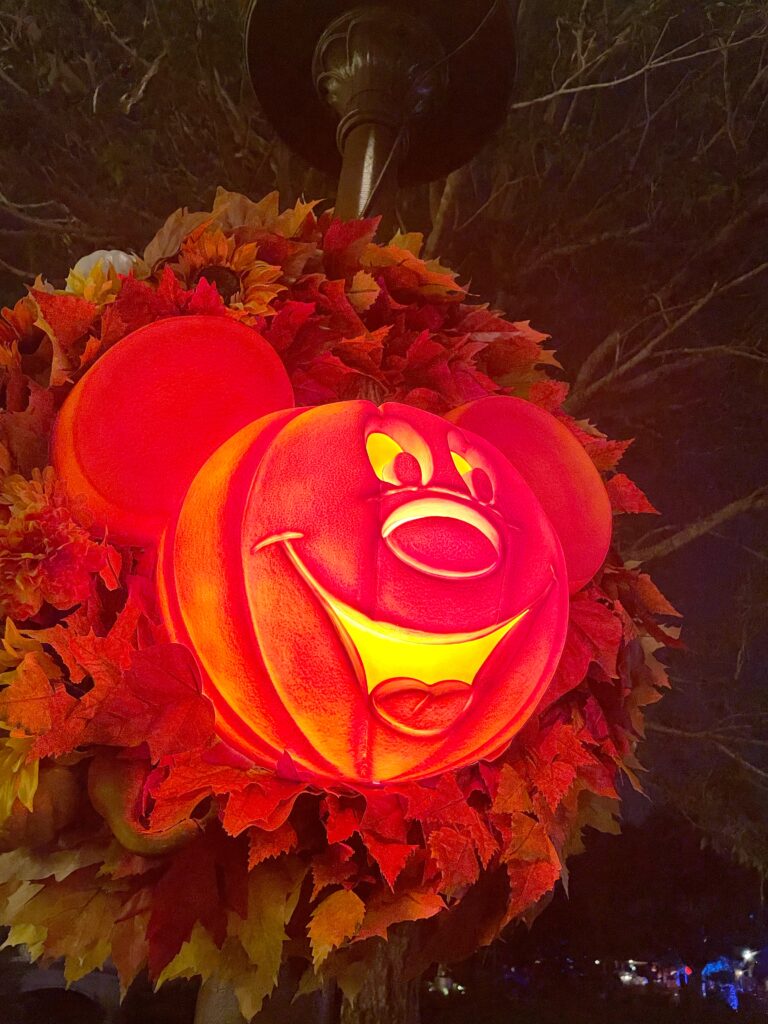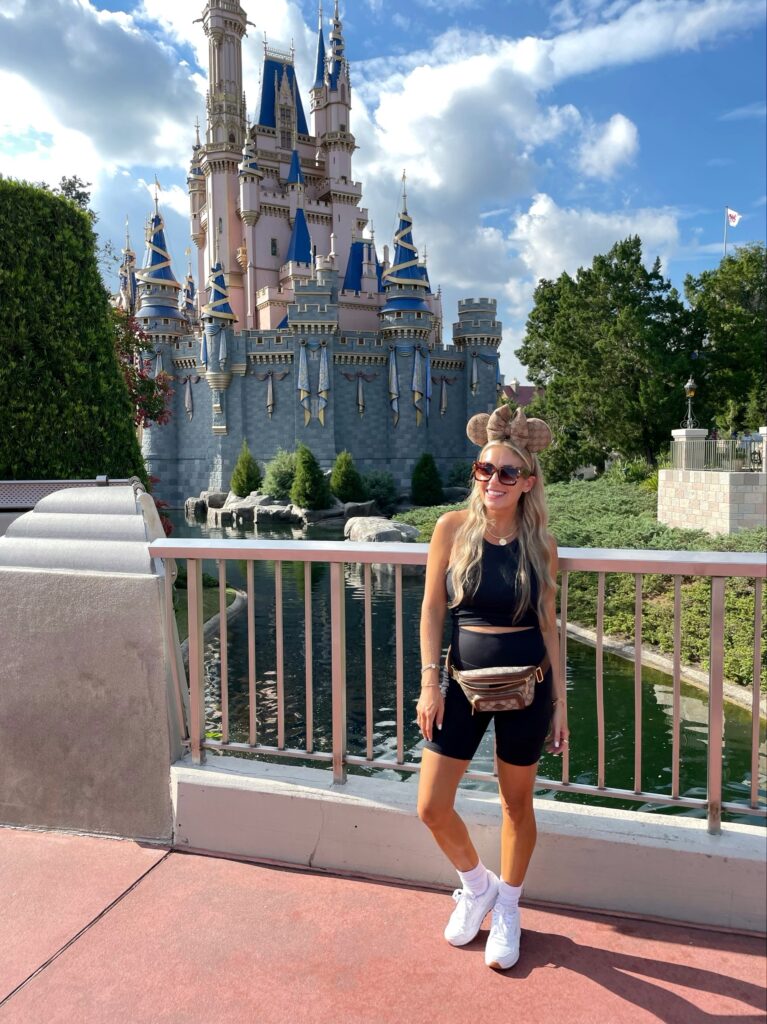 Disney Extras
We paid for the Disney photo package prior to the trip and thought it was well worth it. There are so many opportunities the Disney staff takes photos of you and your family and they are instantly uploaded to the app to save or print. I believe there is a small discount to the photo package if purchased before your Disney arrival.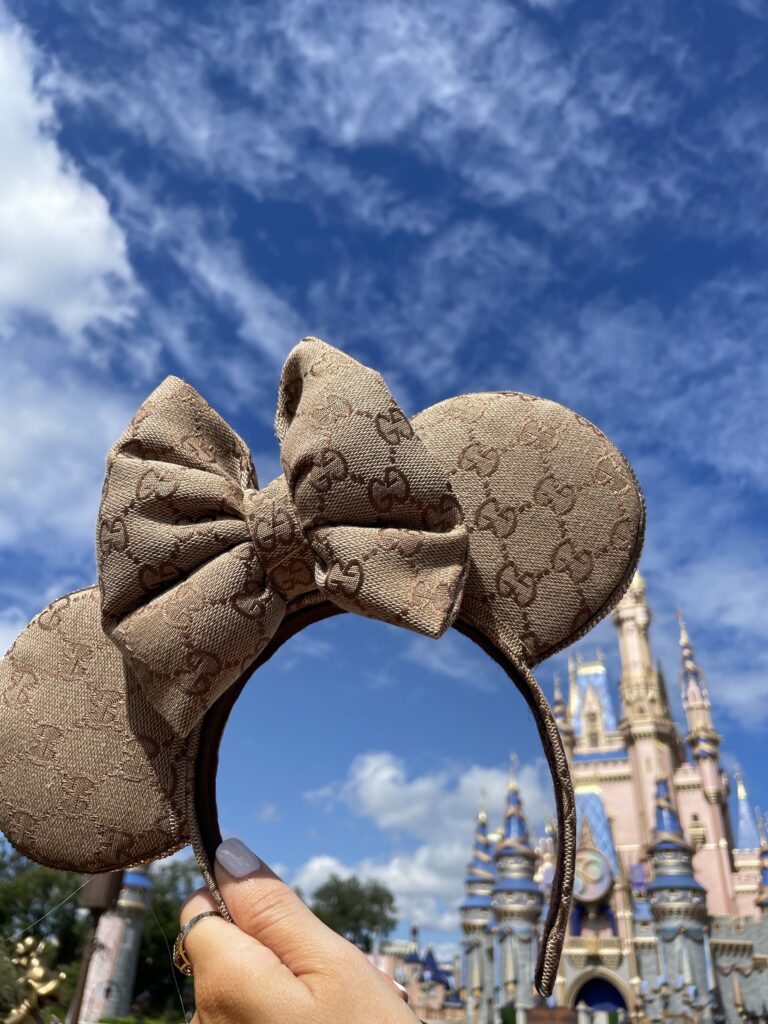 Advice on Planning with Toddlers: Disney World can be a magical experience for toddlers, but it can also be overwhelming. Here are some tips to help make the experience more enjoyable for your little ones:
Take it slow: Toddlers can easily become overwhelmed by the crowds and noise, so take it slow and let them set the pace.
Bring a familiar item: A favorite stuffed animal or blanket can help your toddler feel more comfortable in unfamiliar surroundings.
Take advantage of the play areas: Disney World has many play areas throughout the parks where toddlers can burn off some energy and have fun. One of our favorites was the indoor play area by Dumbo the Flying Elephant ride.
Review the height restrictions and park map to understand what the kids can go on and how far apart each one is.
Schedule an Amazon Fresh delivery to your hotel room. My kids are not the best eaters and really only have their favorites that I know would cost us a ton in the parks and/or not have them at all. Therefore, our Disney planner recommended scheduling an Amazon Fresh delivery and it was the best thing EVER! We also had a bottle of wine delivered for an end of the night celebratory toast for my husband and I surviving the day!
PACKING
What to Pack: Packing for a trip to Disney World can be overwhelming, but it doesn't have to be. Here are some essentials that we packed for our trip:
Comfortable shoes: With all the walking you'll be doing, comfortable shoes are a must! Make sure to bring both sandals and sneakers.
Stroller: Even if your toddler doesn't typically use a stroller, it's a must-have for Disney World. There's a lot of walking and waiting in lines, and it can be exhausting for little legs. We decided it was best to bring our own for the entire trip vs. renting there mostly due to the chaos of the airport and the back and forth to the parks and hotel. It was our best decision.
Snacks and drinks: Disney World can get expensive, so bringing your own snacks and drinks can save you some money. Plus, it's always a good idea to have something on hand for hungry and thirsty toddlers. Our most used items throughout the entire trip were the two mickey thermoses (linked) and our bento boxes (linked).
Sunscreen, hats, sunglasses: Florida is hot and sunny, so make sure to pack plenty of sunscreen and hats to protect your family from the sun. We also brought mini mist fans to cool the boys off when it got way too hot.
Portable cell charging battery pack (linked)
Band-Aids and over the counter medicines in case of blisters or sickness.
Coordinated Disney outfits (makes getting ready in the morning a piece of cake)
Backpack + Fanny packs
What to wear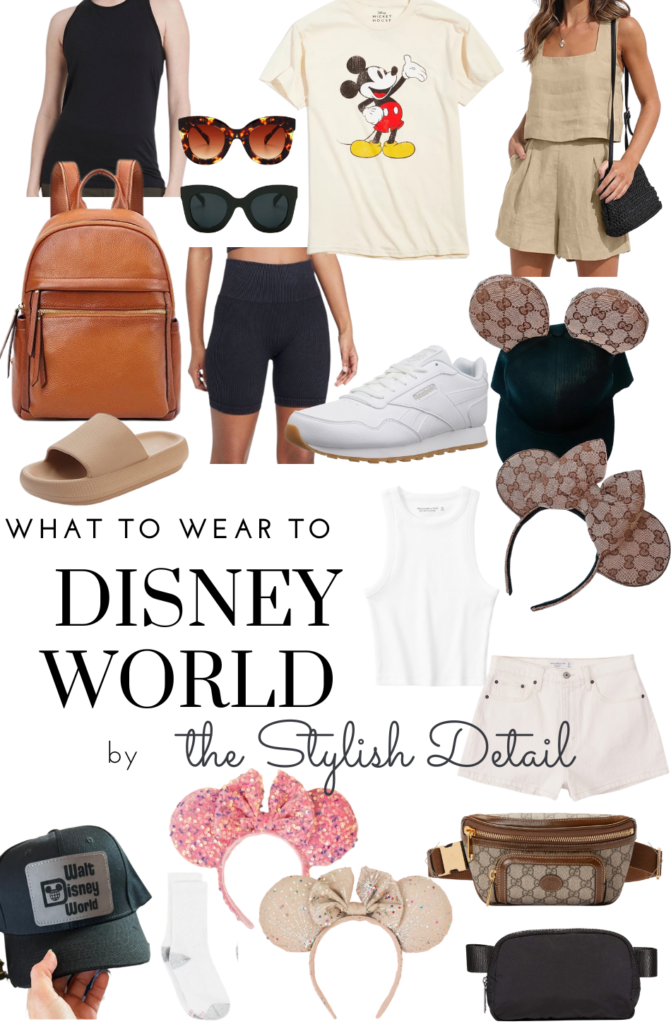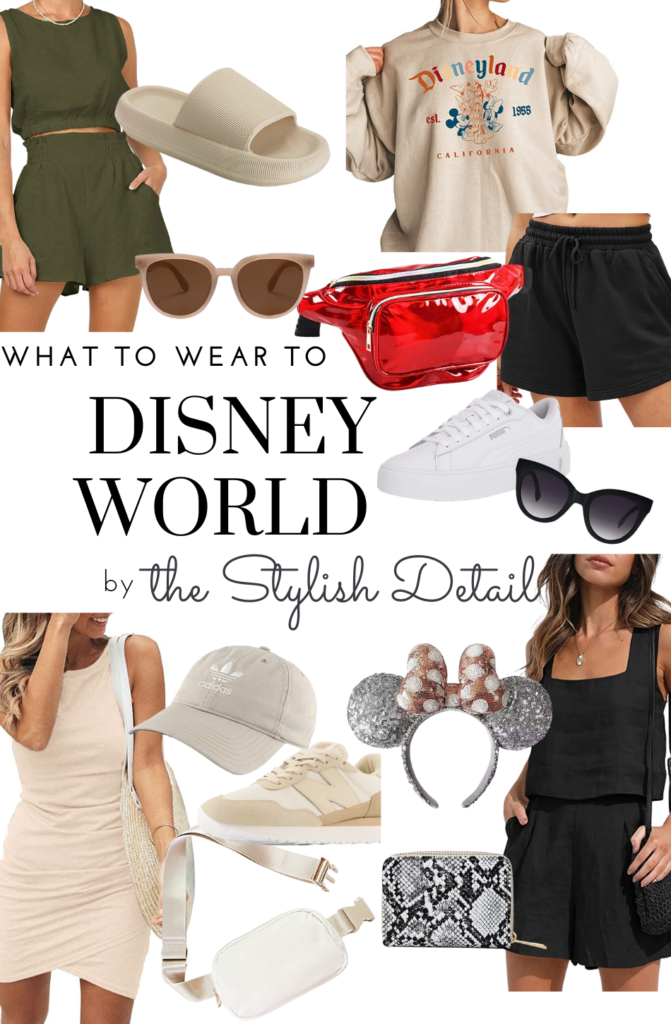 Overall, a trip to Disney World with toddlers requires a lot of planning and preparation, but it's well worth the effort. With these tips and advice, you can make the most of your trip and create unforgettable memories with your family.
It's important to remember that despite all the planning and preparation, things may not always go according to plan when you're at Disney World. Lines may be longer than expected, rides may break down, and your kids may have meltdowns. When this happens, it's important to go with the flow and remember that the magic of being at Disney World is about the experience and not just ticking off attractions from a list. Take a deep breath, remind yourself that you're there to have fun, and enjoy the moment. Sometimes the unexpected moments and surprises can end up being the most magical memories of all. So embrace the unexpected and enjoy every moment of your Disney World adventure!