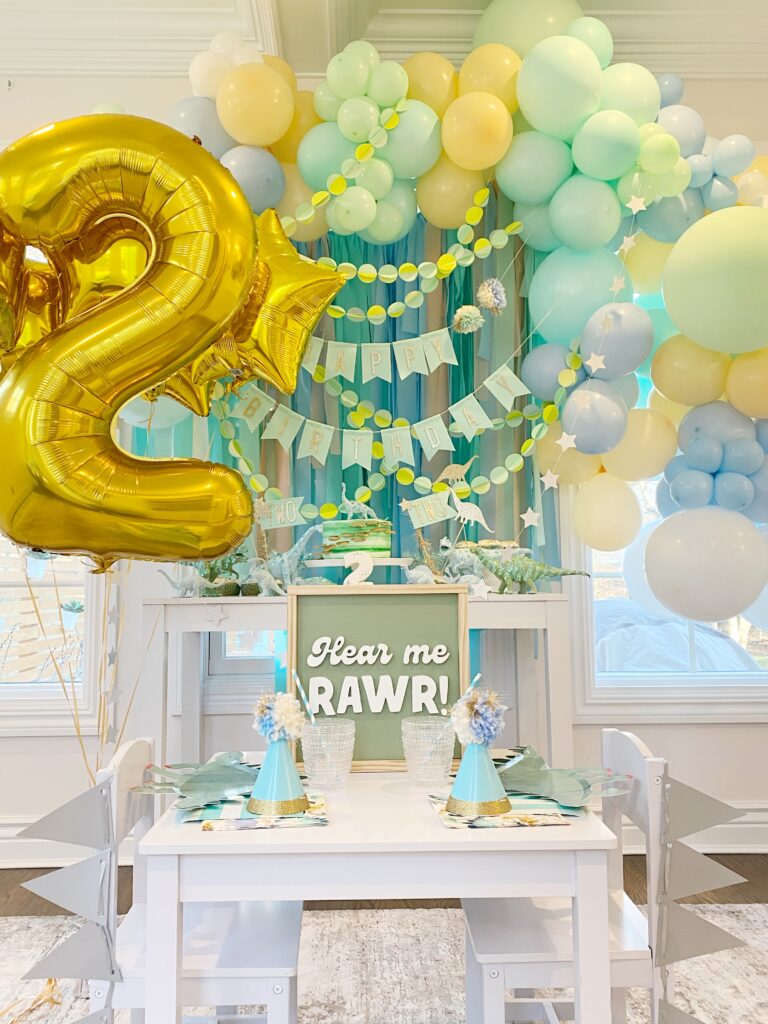 It was our little boy Kai's second birthday, and we wanted to make it extra special by throwing him a dinosaur-themed party. Being this would be a celebration held at home, I wanted to be sure we included all of his favorite things while creating a fun atmosphere that would be budget friendly.
Yes, we have totally entered the little boy phase of dinosaur everything, but of course I had to have my own spin on this very common theme. Therefore, pastel has entered the chat! However, I quickly found there are very little pastel dinos out there and boom this became my mission! I knew I would need to create many elements of this party to pull my vision together and that's exactly what I did.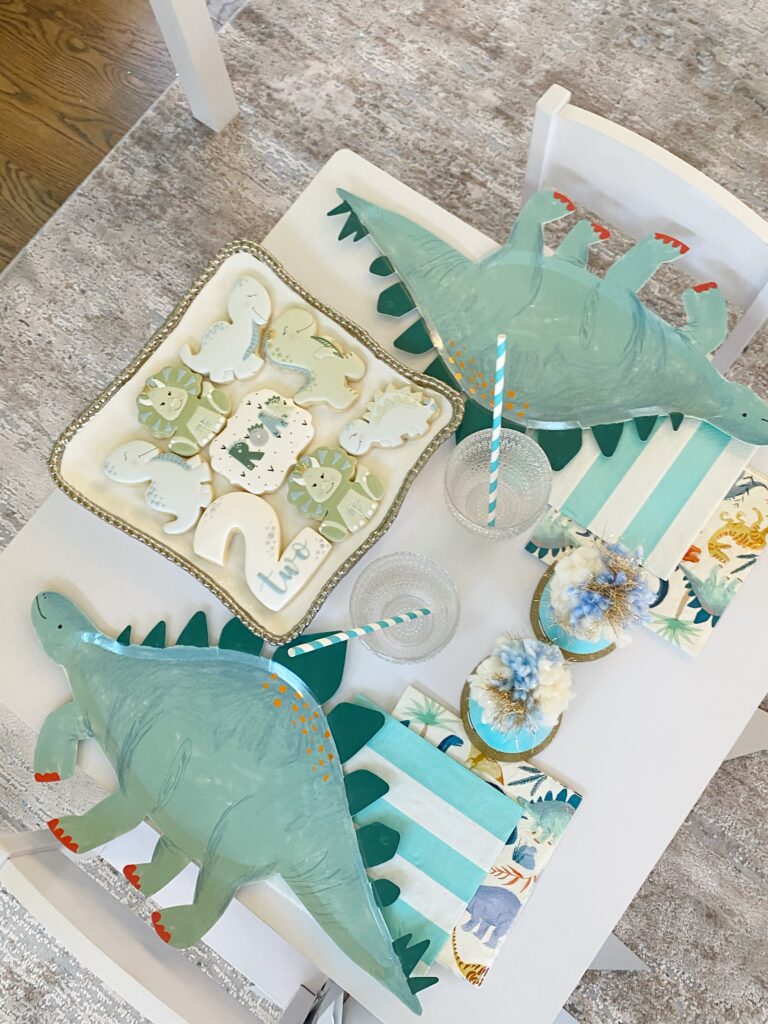 The table was adorned with custom hand painted pastel green and baby blue dinos covered in different types of glitter and handmade banners with a fun fringe backdrop. We even had pastel-colored balloon garland created by Well Dressed Events to add an extra pop to the party.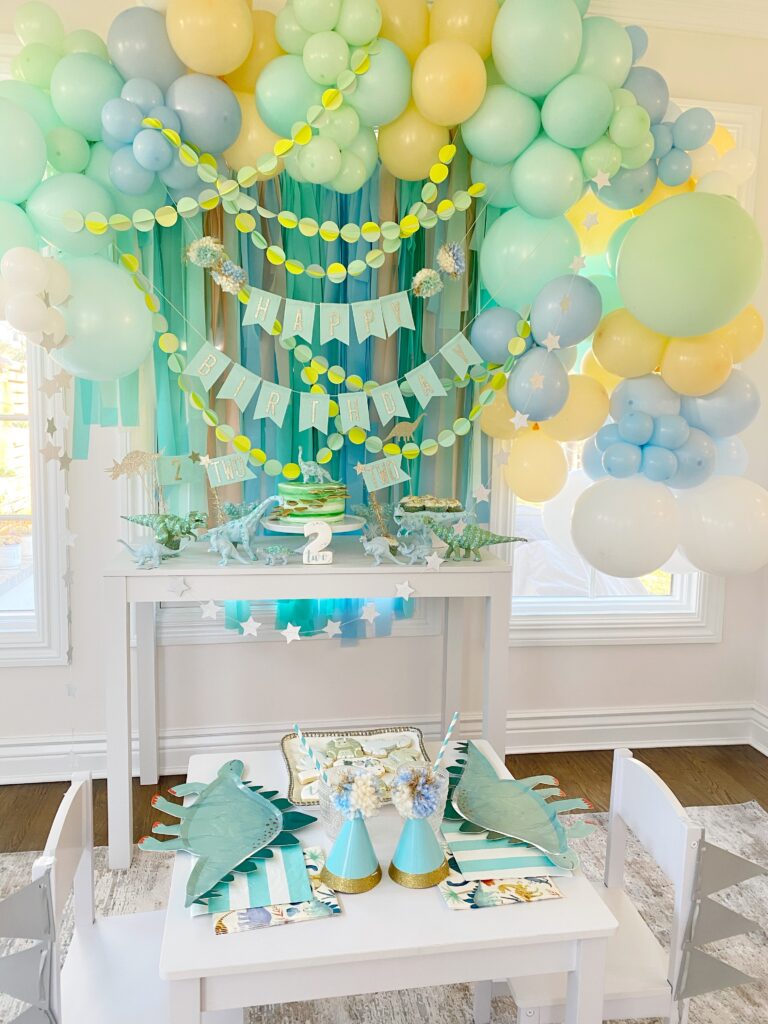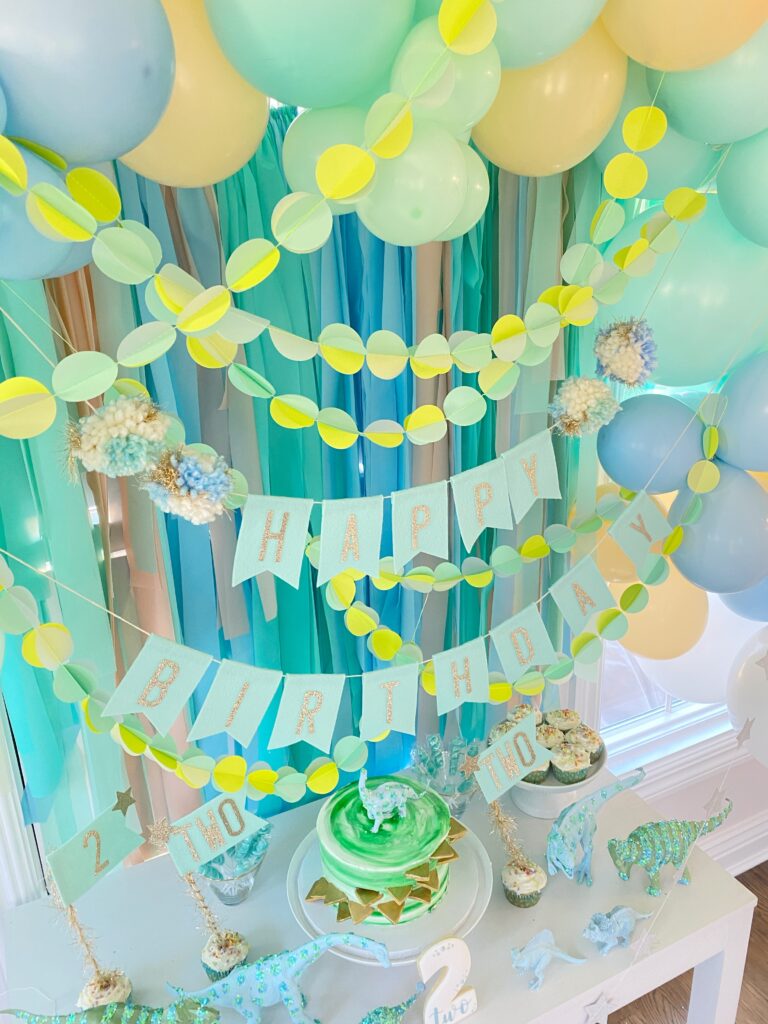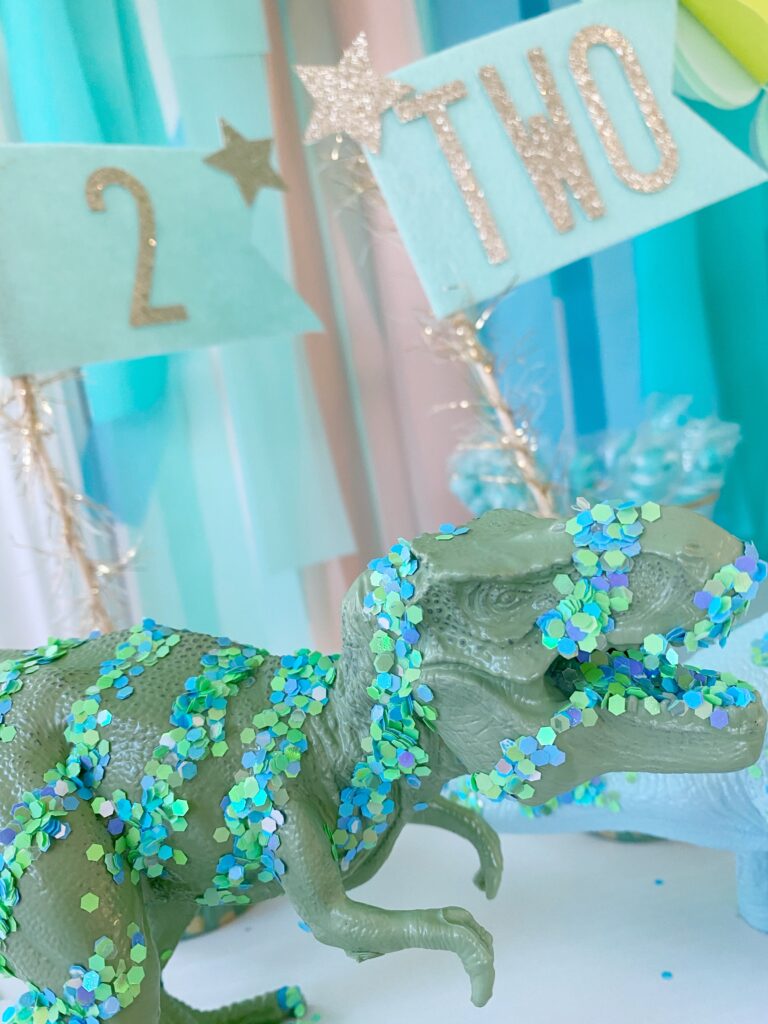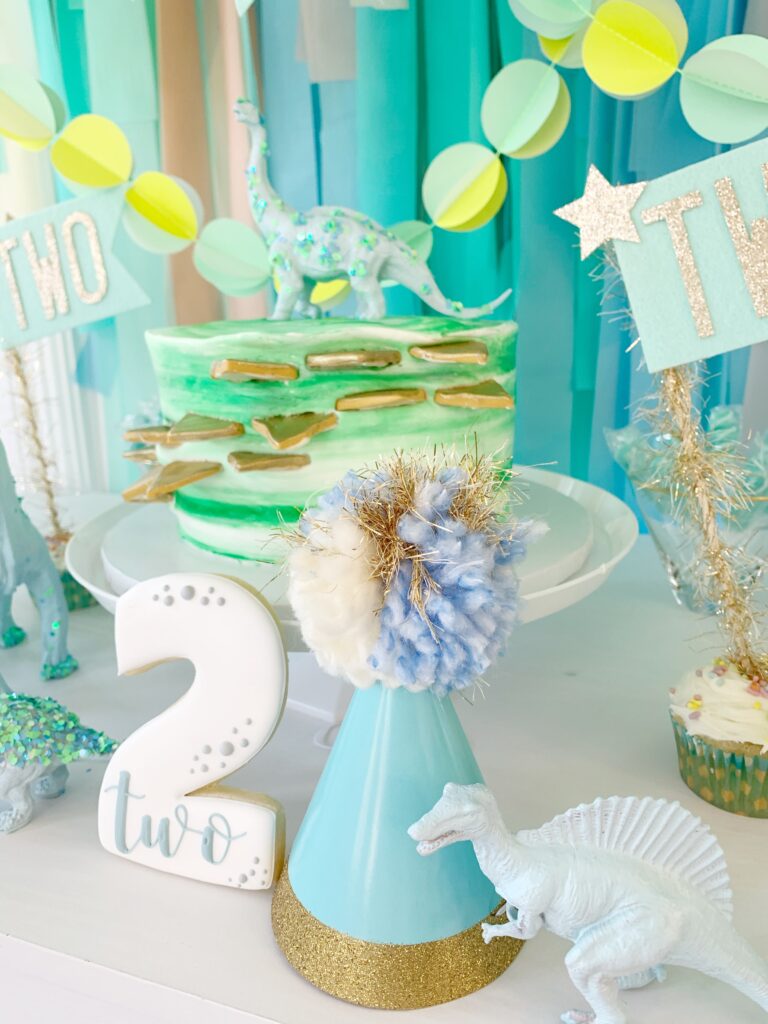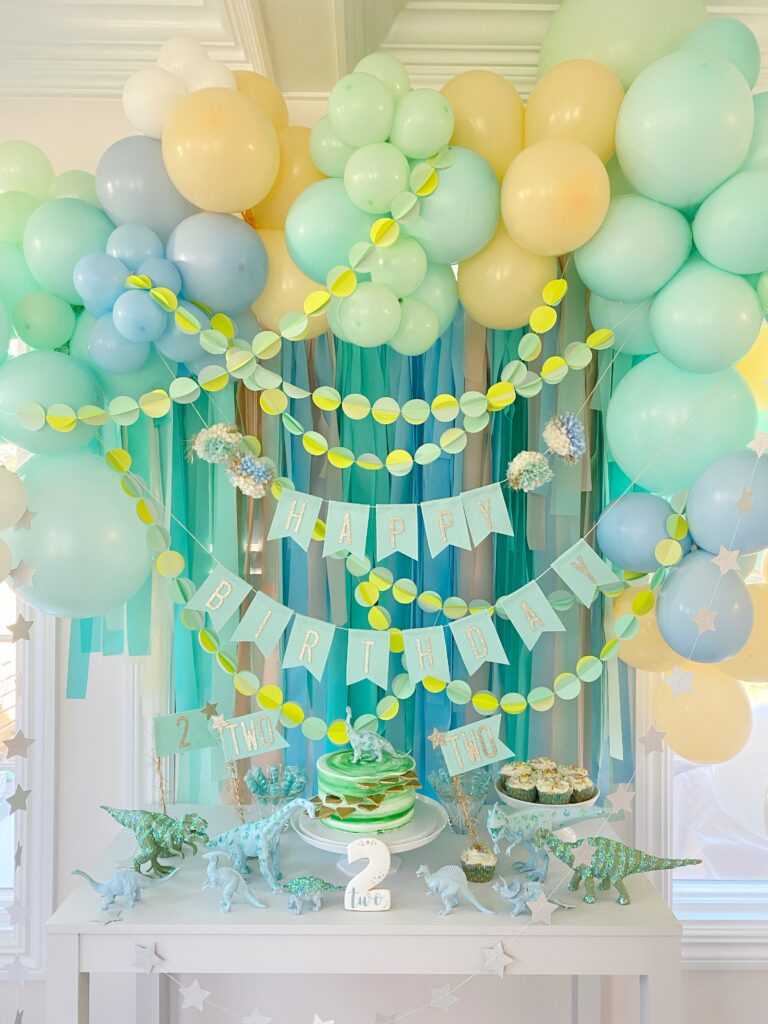 Of course, the star of the party was the birthday cake and the adorable cookies by Sprinkled with Love. We had a pastel-colored spike cake with a dinosaur figurine on top, and it was the perfect centerpiece for the dessert table. We also had pastel-colored cupcakes and the cutest little dinosaur-shaped cookies by for the kids to enjoy.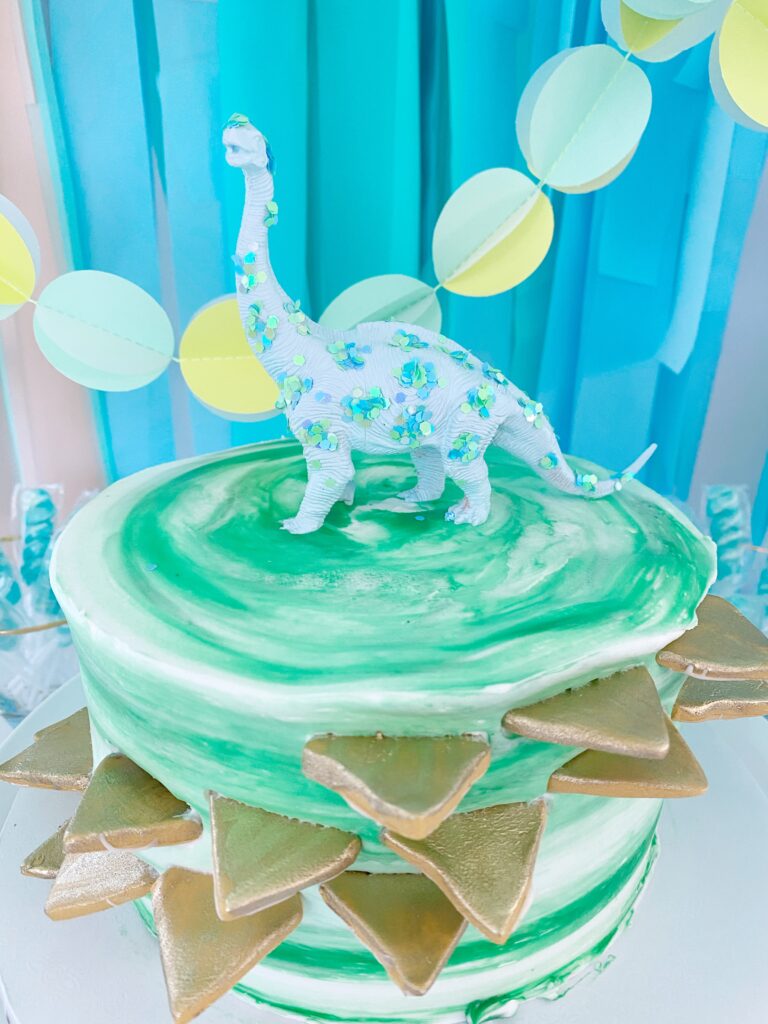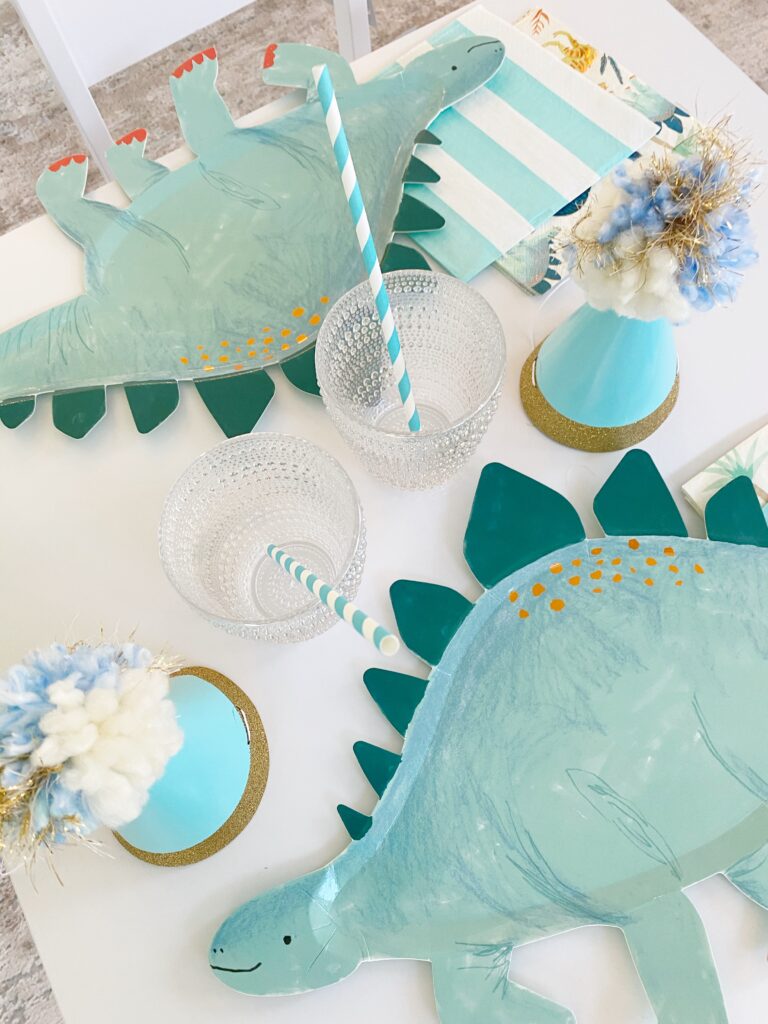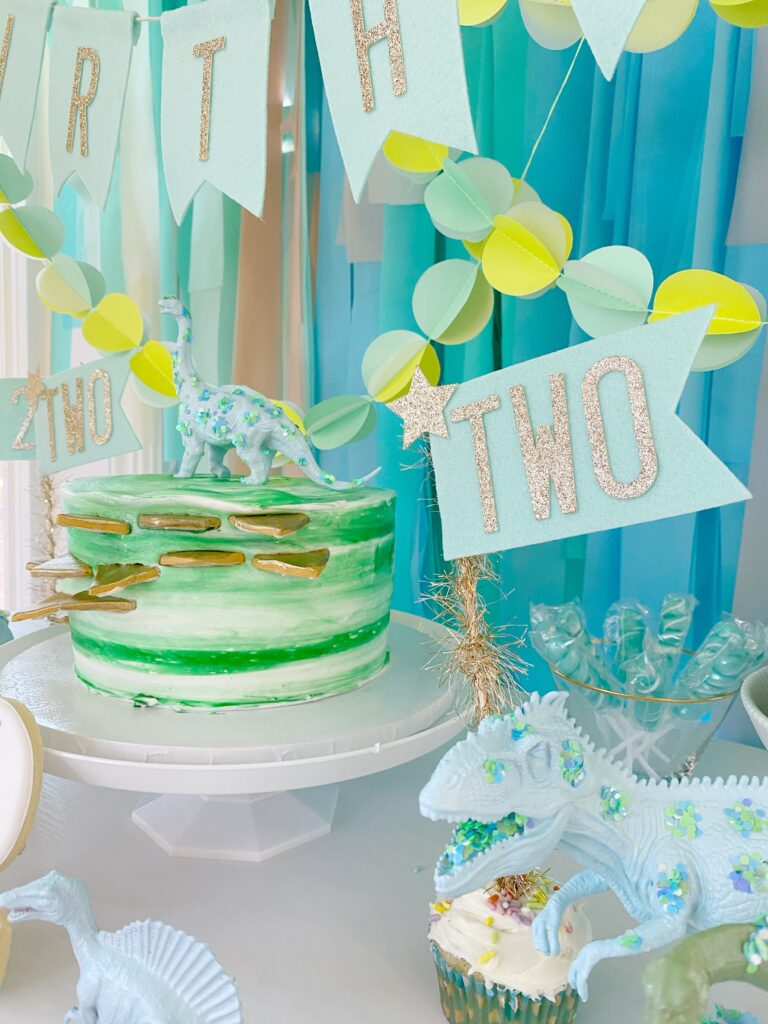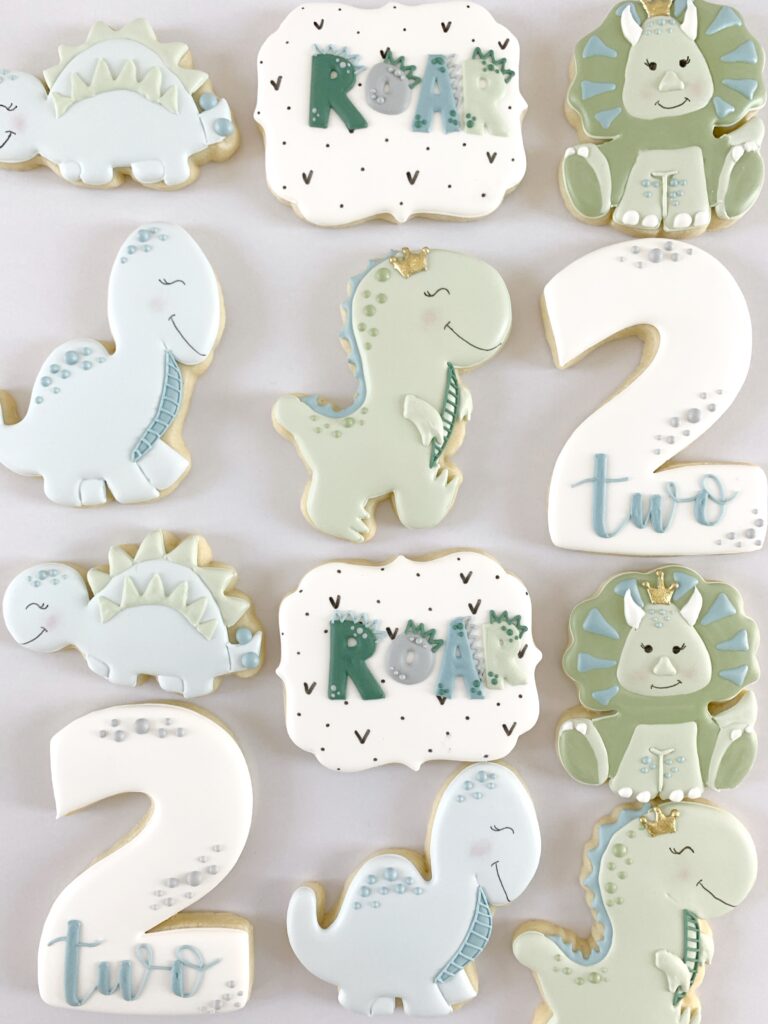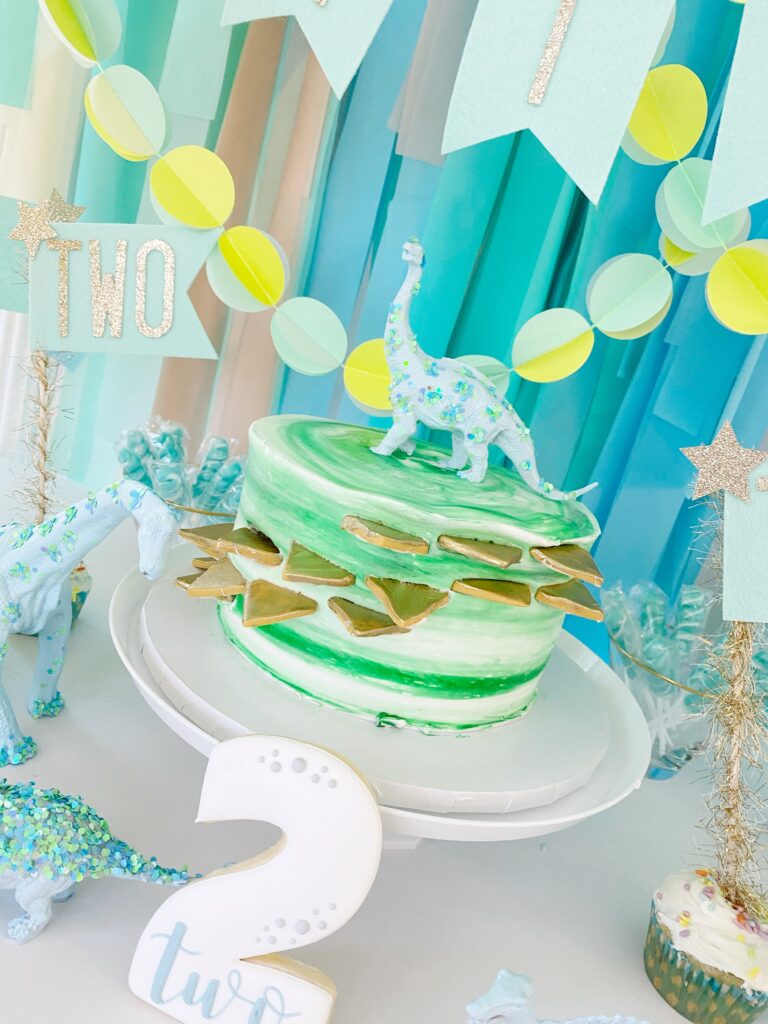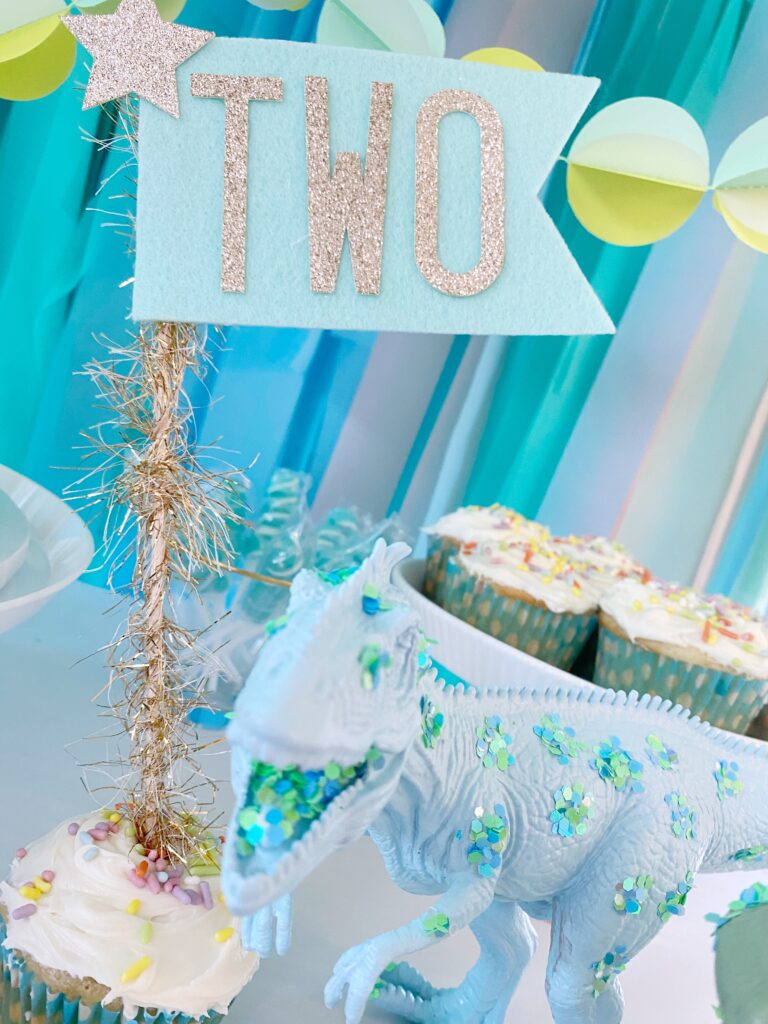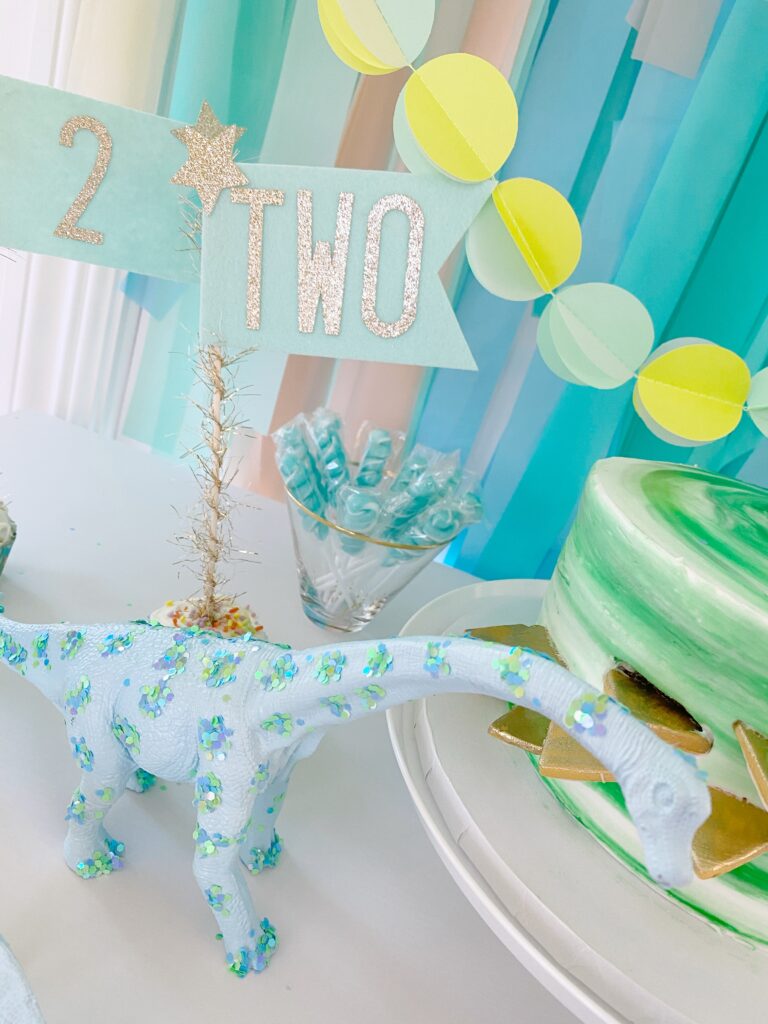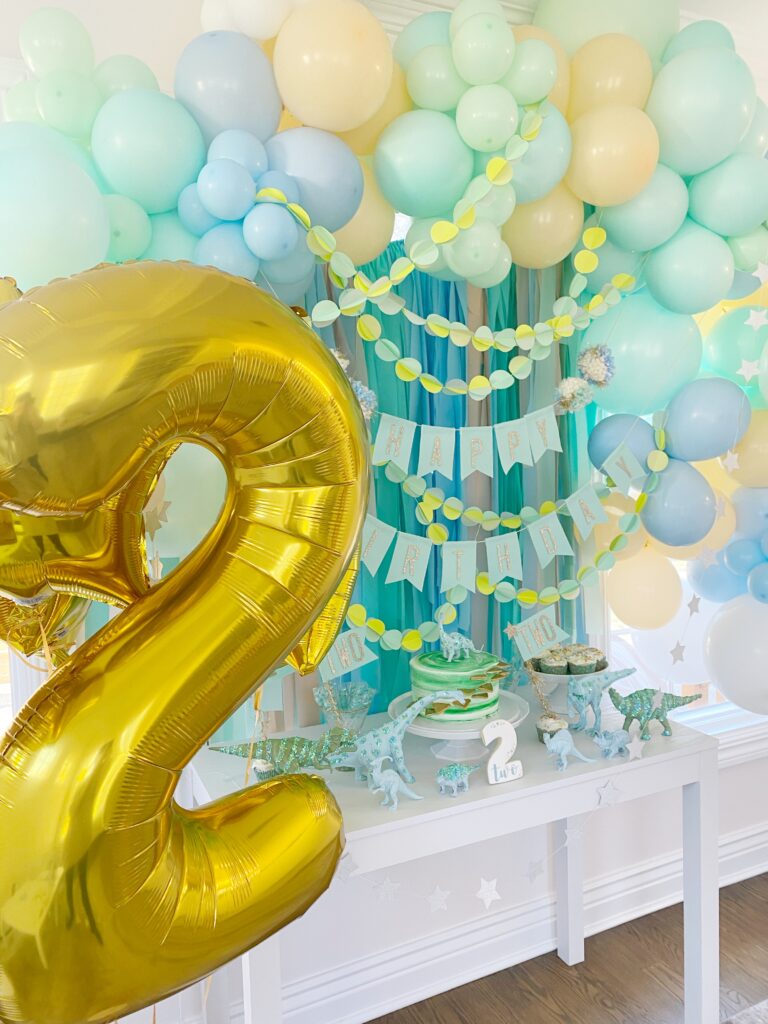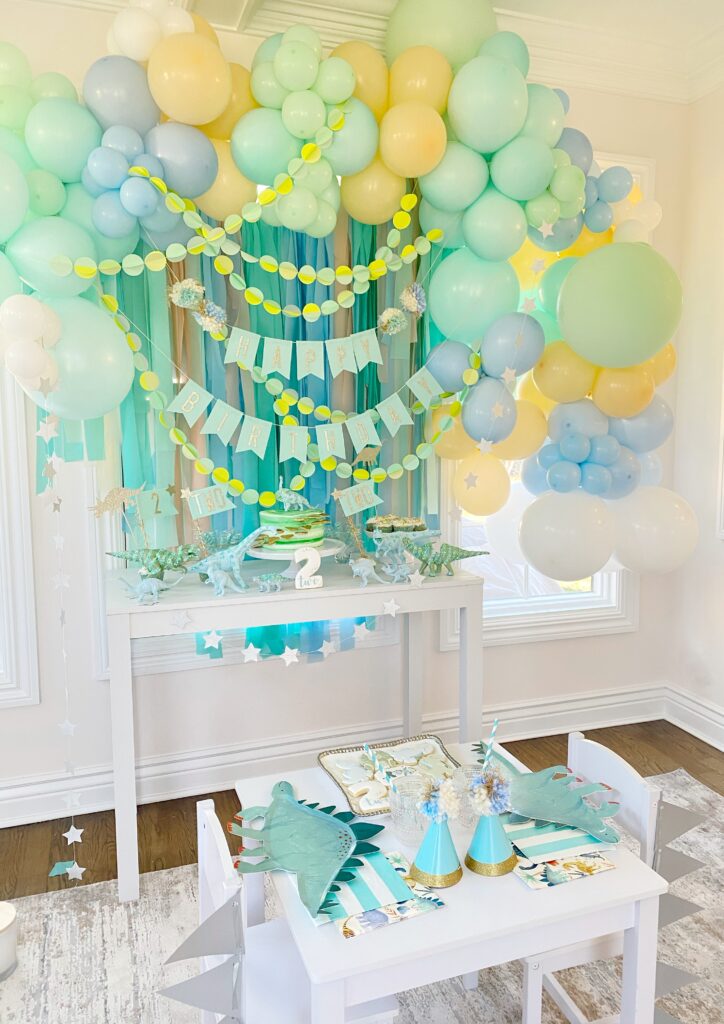 We invited close family members to join us in the celebration, and it was wonderful to have everyone together to mark our son's special day. Kai had a great time, and we could tell by the huge smile on his face that he loved every minute of it.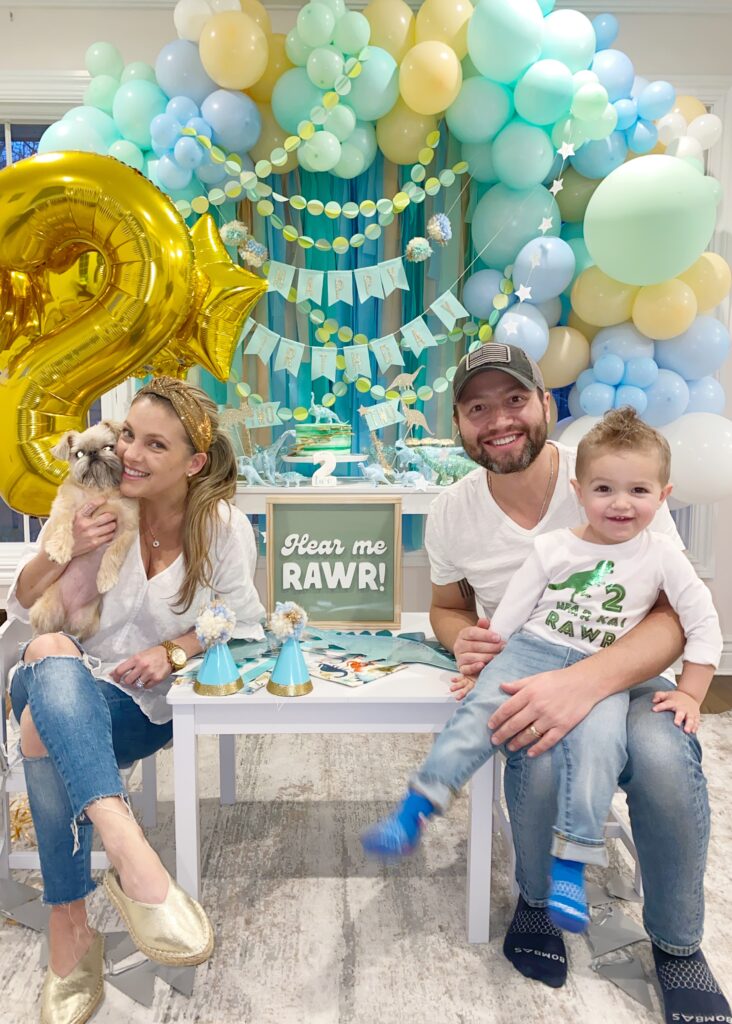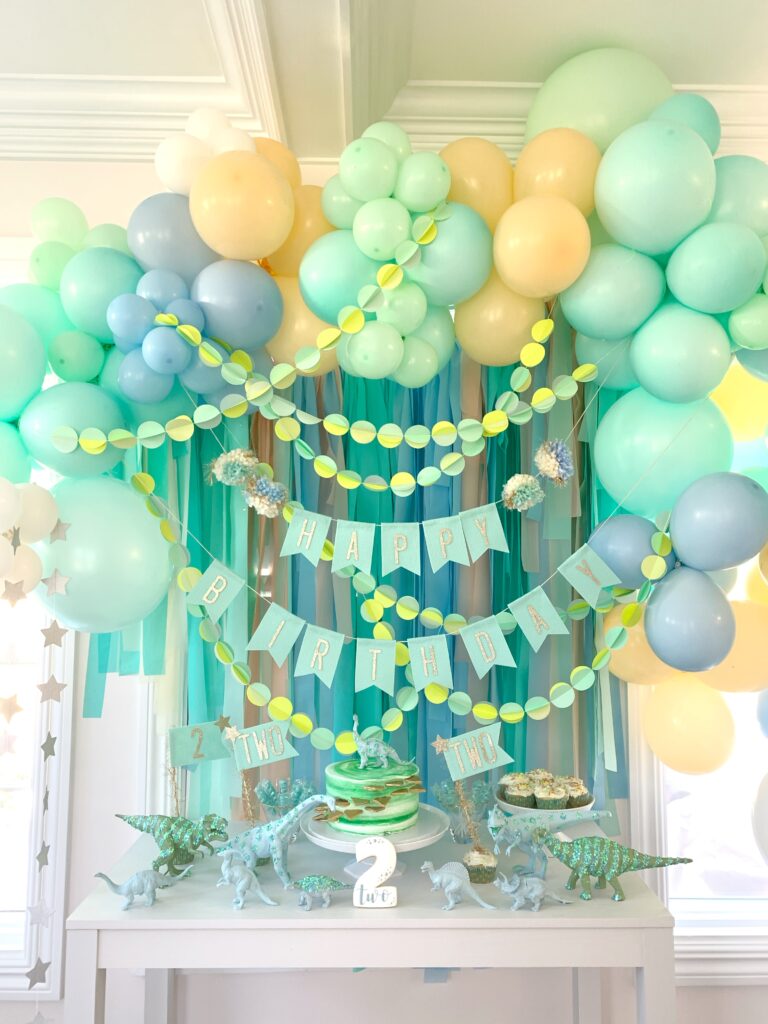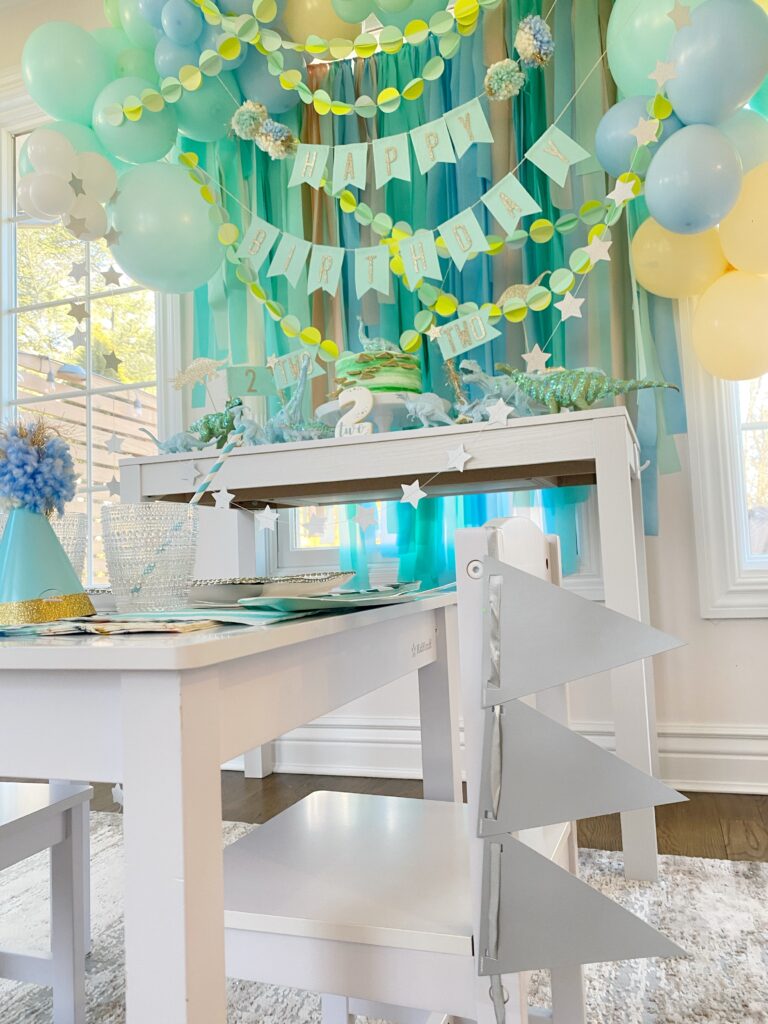 Overall, it was a wonderful day filled with love, laughter, and lots of fun. It was a great way to celebrate our little boy's second birthday, and we can't wait to see what the future holds for him.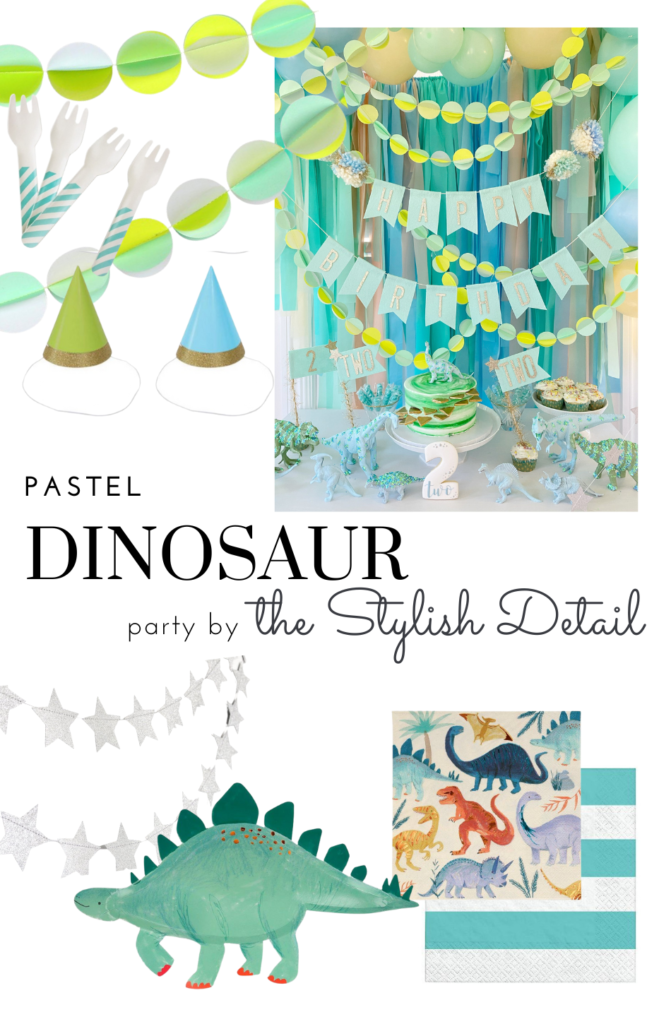 Roar-some Party Alert! 🦕🌈 Find all the links to create your dream Pastel Dinosaur Party on my LTK page https://liketk.it/4awLz 🎉 Make sure to follow me for all the party inspiration you need! Let's create unforgettable memories together! 🎈🥳 #PastelDinosaurParty #PartyInspo #LikeToKnowIt"