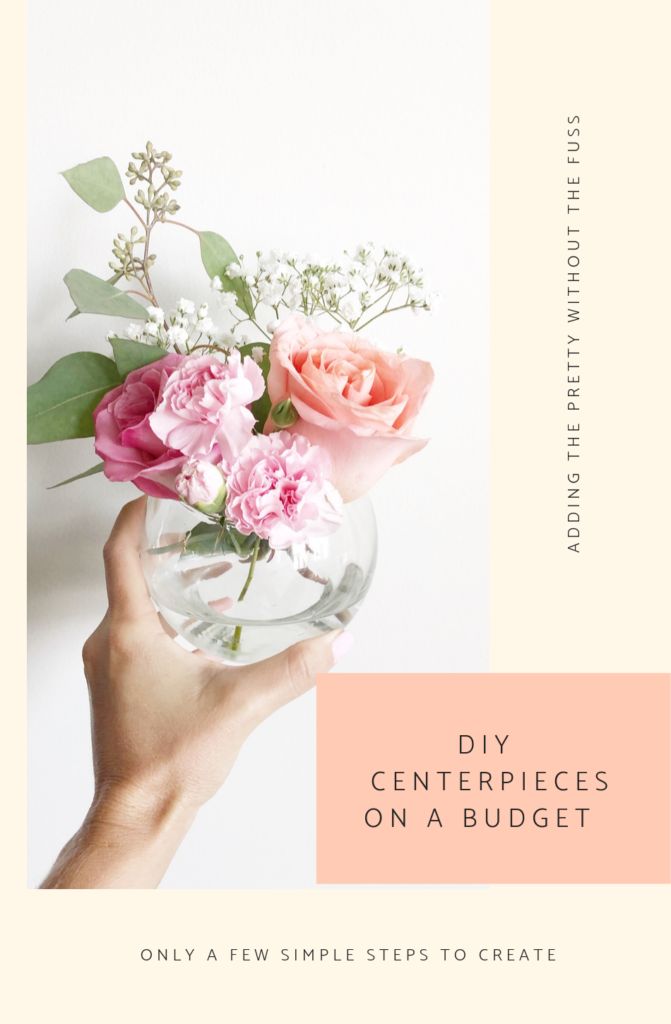 Ok the verdict is in, I'm completely guilty of a flower obsession!
It's true – about half of my Instagram feed is pretty blooms because I just can't resist – they make me so darn happy! However, I am not made of money and shelling out a ton for them is not my thaang! So, when it comes to searching for a fresh blooms Trader Joe's never disappoints! They always have a great seasonal selection of fresh flowers and are priced just right! So, if you're feeling fancy and want to put your flower skills to the test- here is a fun tutorial to make this process pretty painless! Oh and pretty darn affordable too!
Start by deciding what color pallet you would like. Is a bold and vibrant mix of blooms or a soft and blush bouquet?
Once you decide on the tones… get to shopping!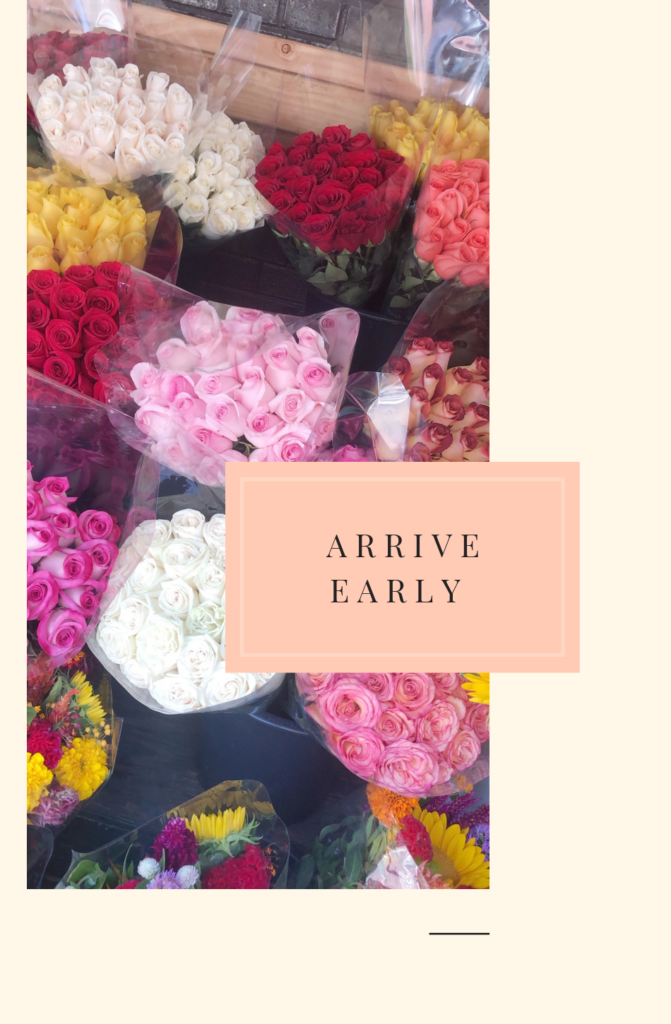 FYI- the secret of the discounted blooms is out, and Trader Joe's flowers go fast. Therefore, get there early and remain a bit flexible on availability. You might need to shift your design a bit on the spot, but those bouquets end up being the best ones!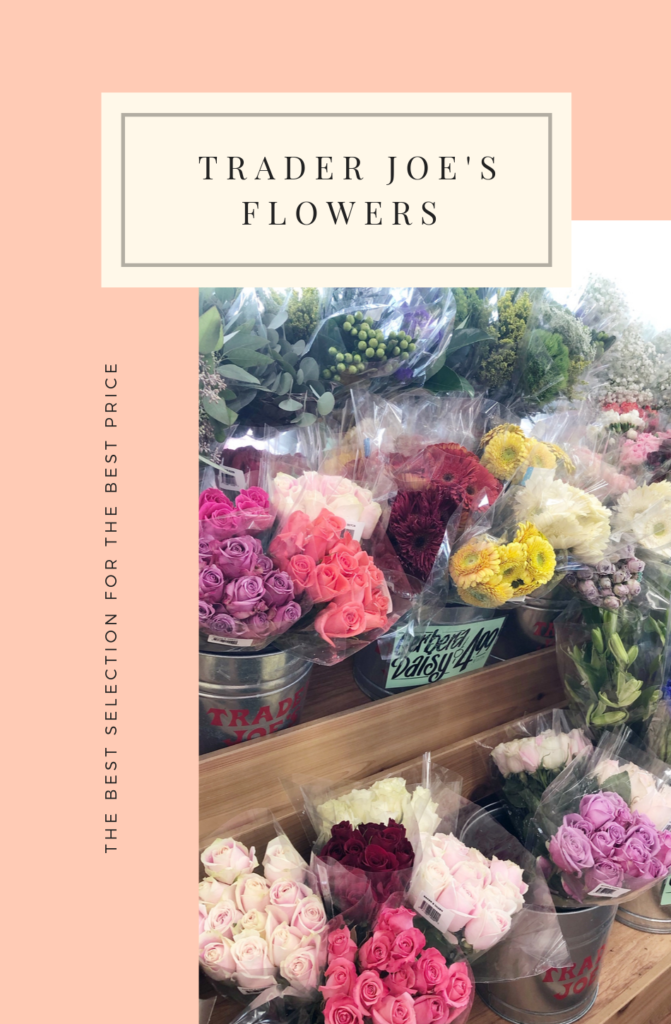 The trick is to mix in the more expensive flowers in with the less expensive ones. If your reaching for the roses, those will act as your base of the arrangement and fill in the rest with "fluff". (How I refer to the greens and the cheapy stuff that will enhance the other flowers).
Now on to the fluff! Greens are best when trying to stretch your dollar and love using eucalyptus (added bonus is the amazing aroma it adds to a room, but not great for a dinner party centerpiece due to the aroma). I am also a huge fan of carnations. Yes, I said it. CARNATIONS! If used properly they create a soft puff of wonder to your bouquet without costing a ton. Flowering stock however is my favorite! At $3.99 a bundle and in so many different shades, this twisting branch of blooms is the best ever! Not always stocked, but a great find when they do!
When creating a smaller bouquet stick to 3-4 different flower types. The more you incorporate into the mix the less coordinated it looks.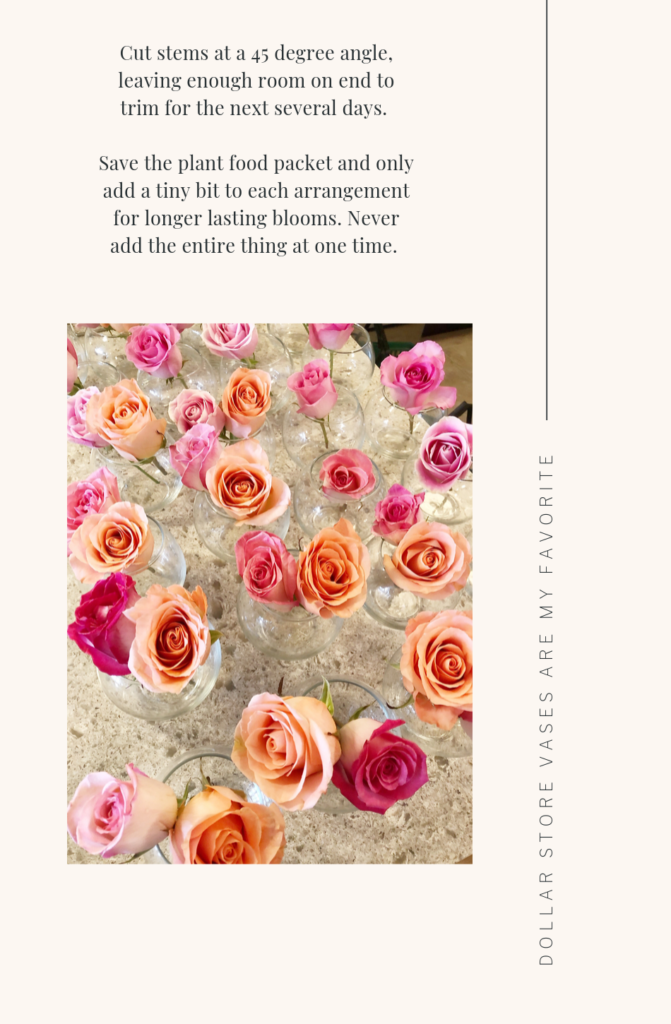 Vase: Think simple. Think cheap. For a simple glass vase shop your closest Goodwill shop! So many vintage options for $2 or less! Even your nearest $1 store will not disappoint for a smaller glass vase that is very versatile.
Arranging: No fuss styling. Cut to fit into vase choice and remove unwanted leaves for a clean look. Place the flowers you want to showcase in the front and fill in around those with the "fluff". Make sure the arrangement is pretty from all angels when styling as a centerpiece.
Care: Fill half of vase with water and mix on a dash of plant food packet. Be sure to change water every other day and trim stems to be sure they are getting the water they need.
Tip: Slow down the flower opening process by placing in a cool location. Warm temperatures create an environment for them to open faster.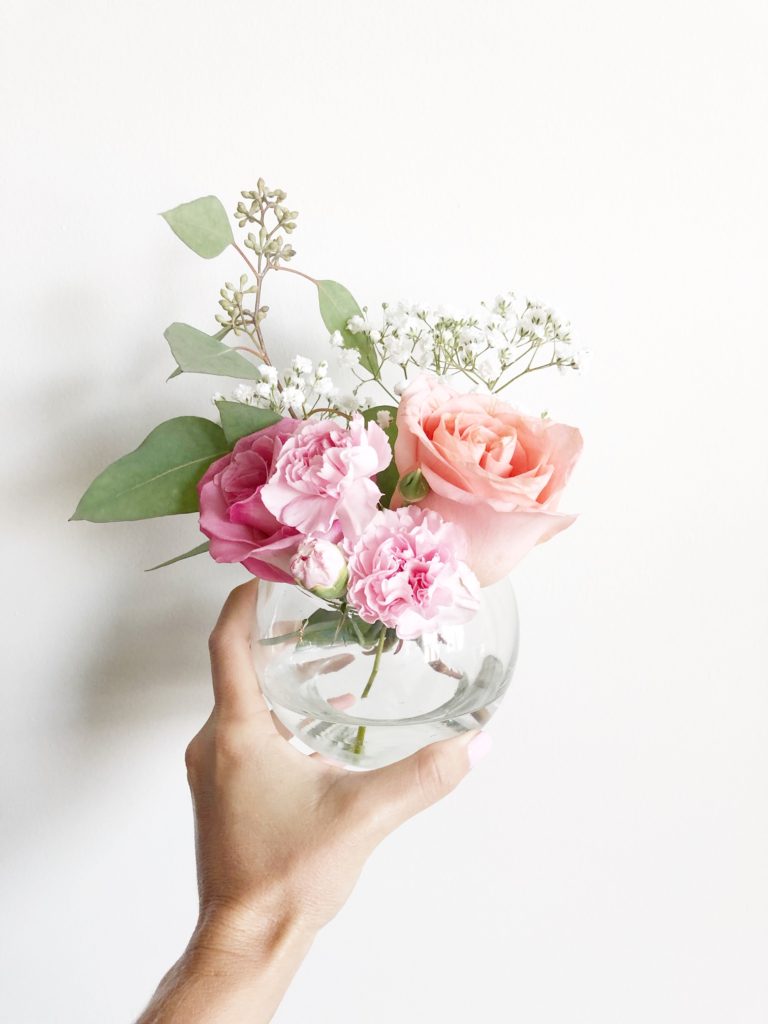 THE BREAKDOWN
Estimated cost of flowers:
Dozen Spray Roses $7.99
Dozen Regular Roses $9.99
Bundle of Baby's-breath $3.99
Bundle of Mini Carnations (10 stems) $3.99
Total Cost = $26.00
Estimated cost of vases:
12 small glass bowl vases from dollar store
Total Cost = $12.00
Estimated cost of 12 arrangements for party:
$3.20 for each arrangement
Mix and Match for the occasion or holiday and you have the perfect reason never to use faux flowers ever again!
-XO Danielle