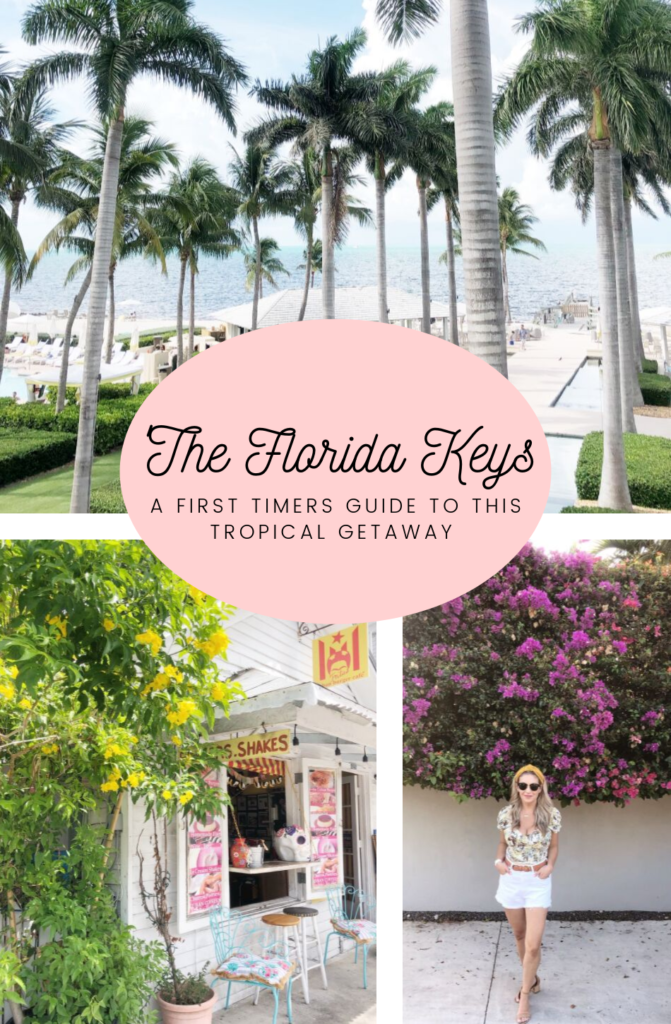 If you are looking for a tropical getaway without your passport, Key West is the spot! A great mix of sun, sand and fun all wrapped up into one cute little island.
Our typical vacation before baby consisted of a luxury adults only resort, surrounded by blue clear water, white gorgeous beaches and lots and lots of cocktails. However, now that life is a bit different as mom and dad, we really needed to think this one out. It had to be a destination close to home and flexible enough to do multiple things if baby was not feeling the beach. We decided on Key West Florida and loved it! It is perhaps the most tropical spot of the entire continental United States with a free-spirited laid-back vibe. Perfect for our new speed of life with an infant.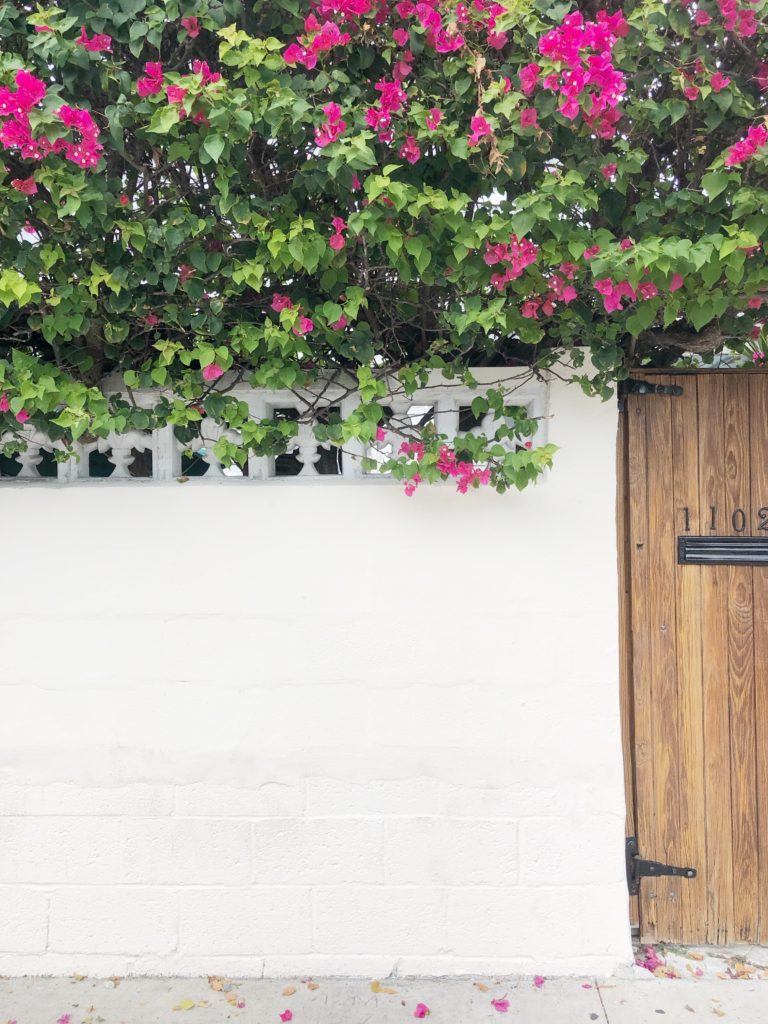 When to visit:
Peak season is December and runs through May with April and May being the best months to visit.
Hurricane season in the Keys is from June until the end of November.
We took our chances and traveled in July, which meant it was HOT, HOT, HOT!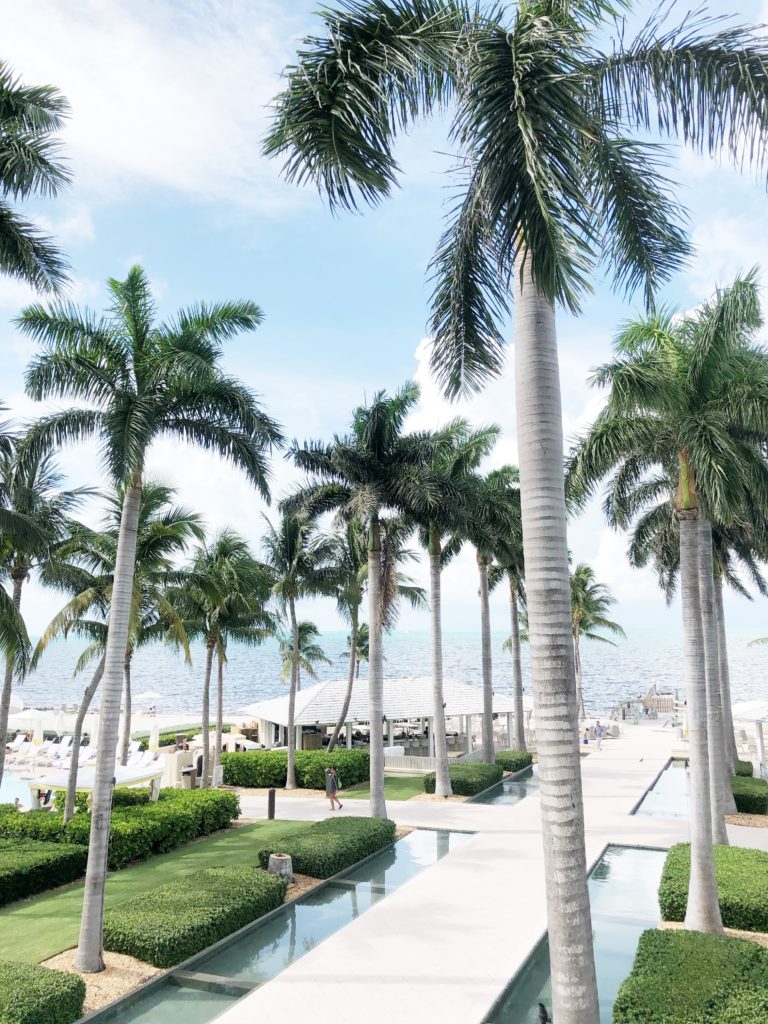 Where we stayed:
We stayed at the beautiful Casa Marina Key West, A Waldorf Astoria Resort. Our main reason for picking this resort was the location. It was one of the only resorts situated on a private beach and with our first beach vacation with an infant, we knew this would be the most convenient option. Also, because the resort was so large, they had everything we needed on-site and offered a ton of amenities which made our days stress-free.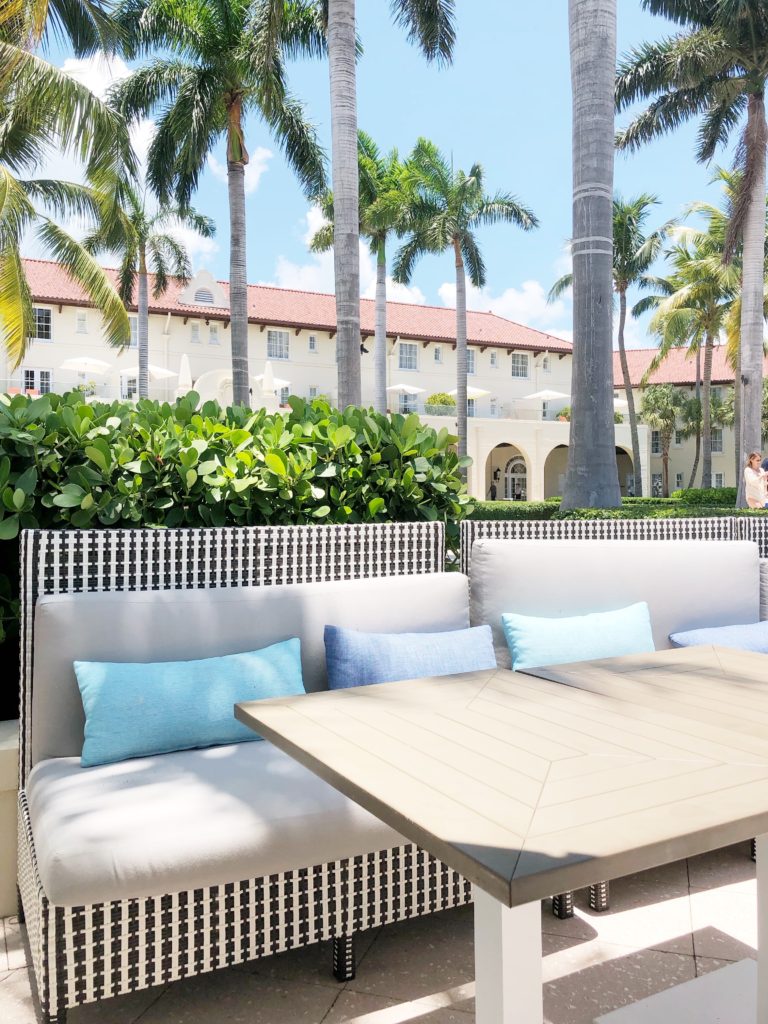 The pool was surrounded by multiple cabanas you could rent for the day as well as a poolside bar and restaurant called Sun Sun Beach Bar & Grill. The fish sandwich is a must! Also, be sure to lookout for the baby chickens running around the grounds and the roosters who will be your morning wake-up call. These "Gypsy Chickens" are found strutting all over the island and are protected by the Keys. There is a whole background story on them that is best told by Google and a sweet addition to the resort.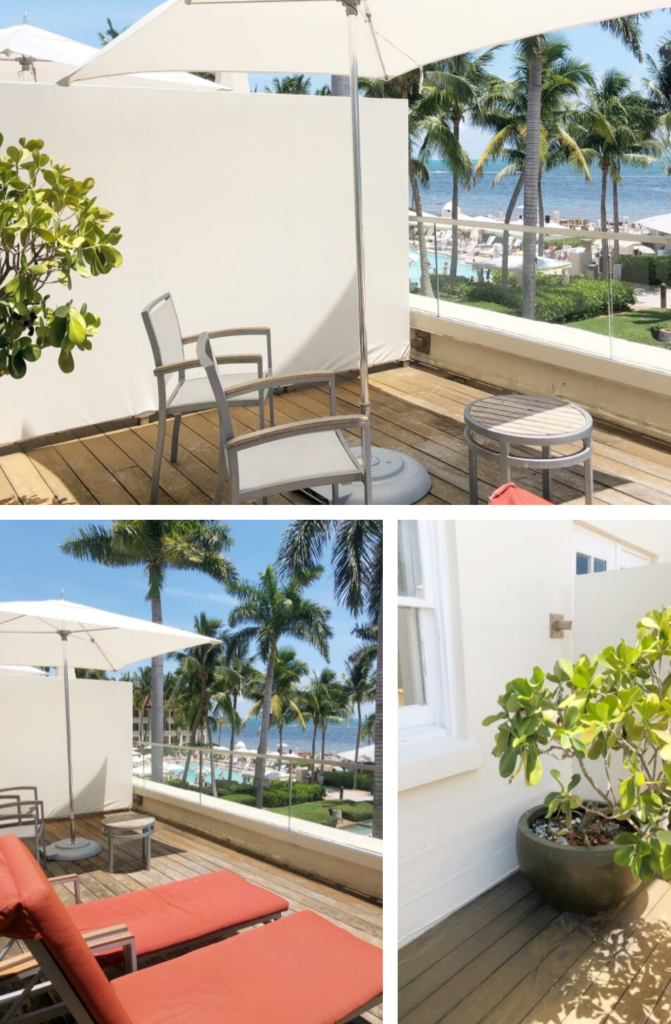 Our room was possibly the most amazing part of the entire trip. We booked the Grand Ocean View with a Terrace smack in the middle of the resort and it was perfection. The set up allowed us to put baby down for a nap in the room, while we stayed out on the terrace for some sun. It was also the best seat in the house for the fireworks being we traveled through the Fourth of July. The overall vibe was very festive with multiple BBQ's around the grounds. It was honestly the best place to be in the area for the holiday!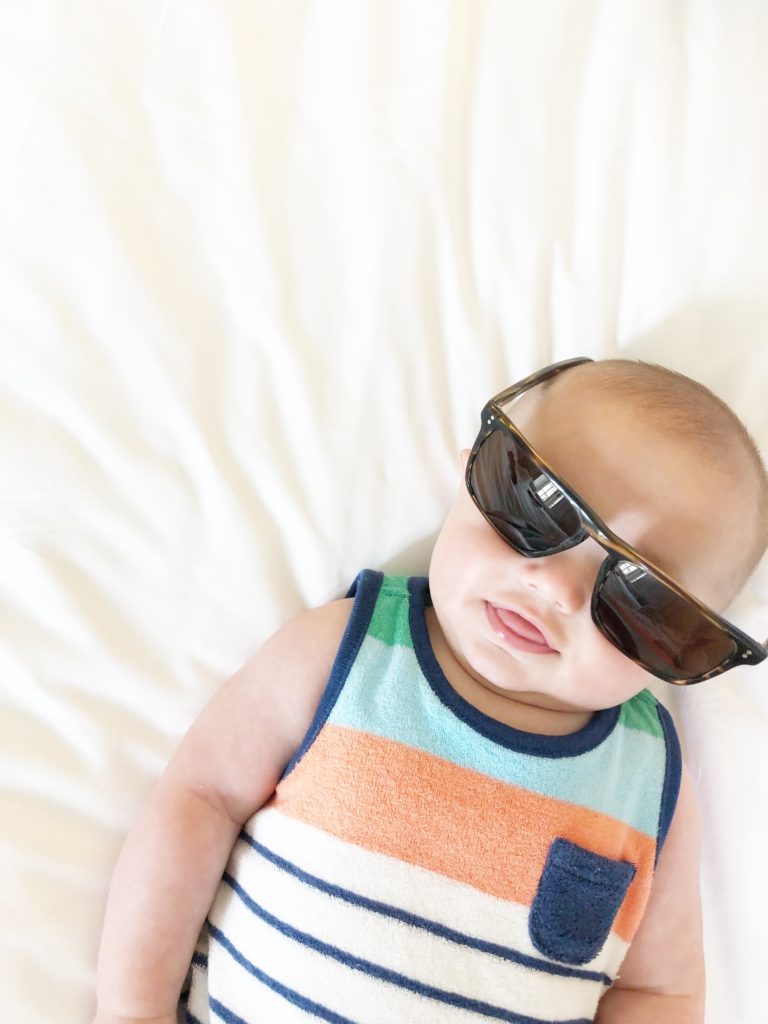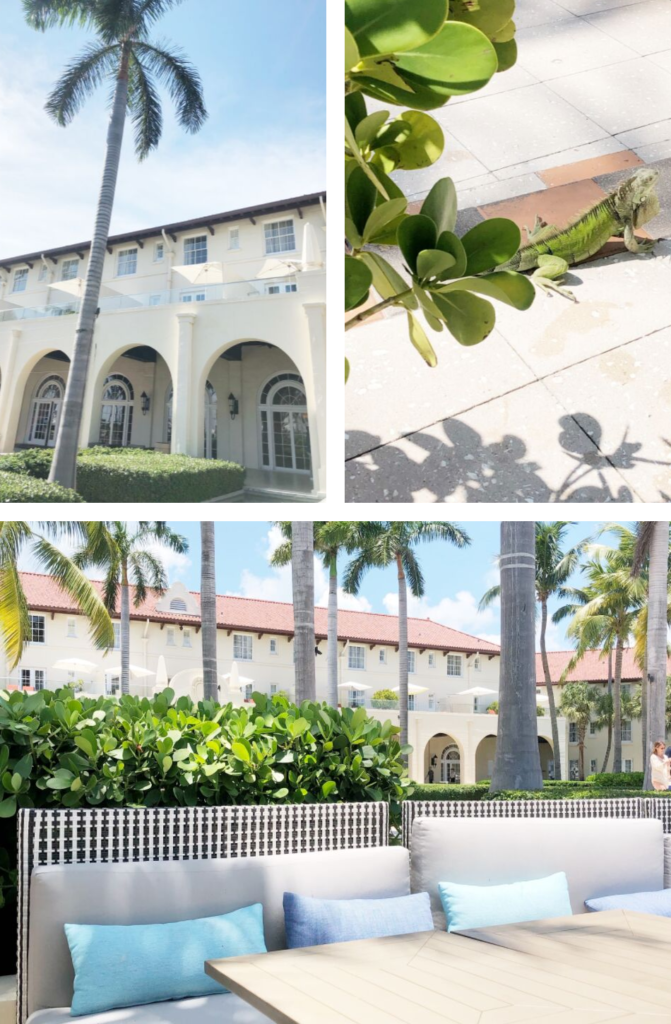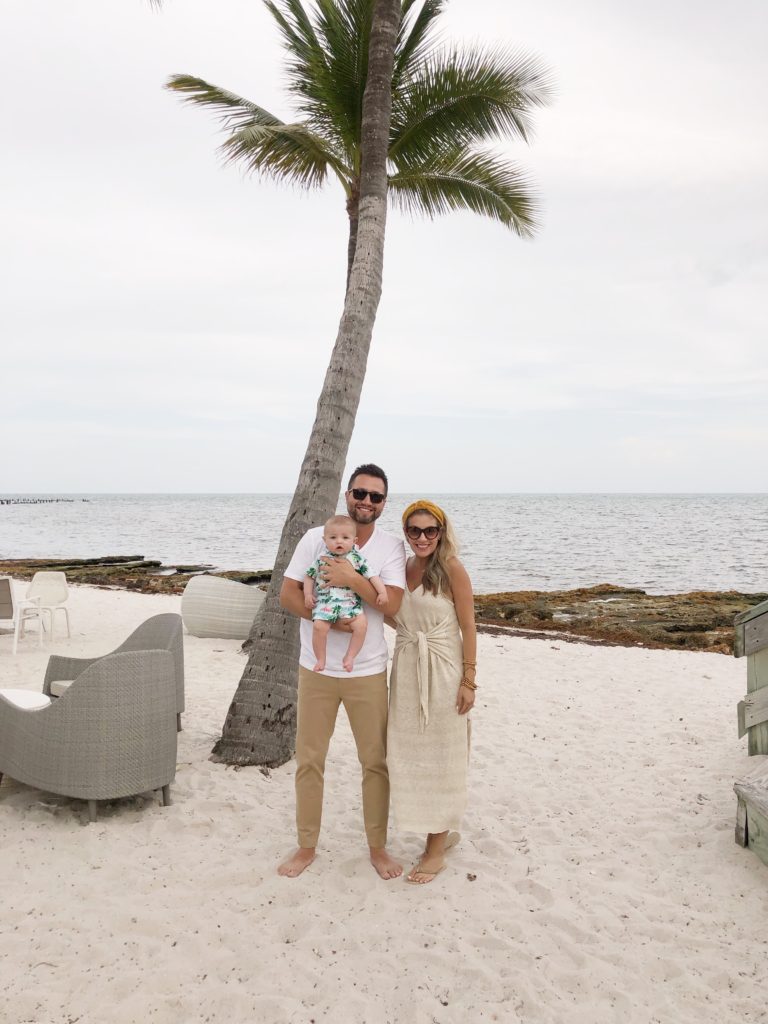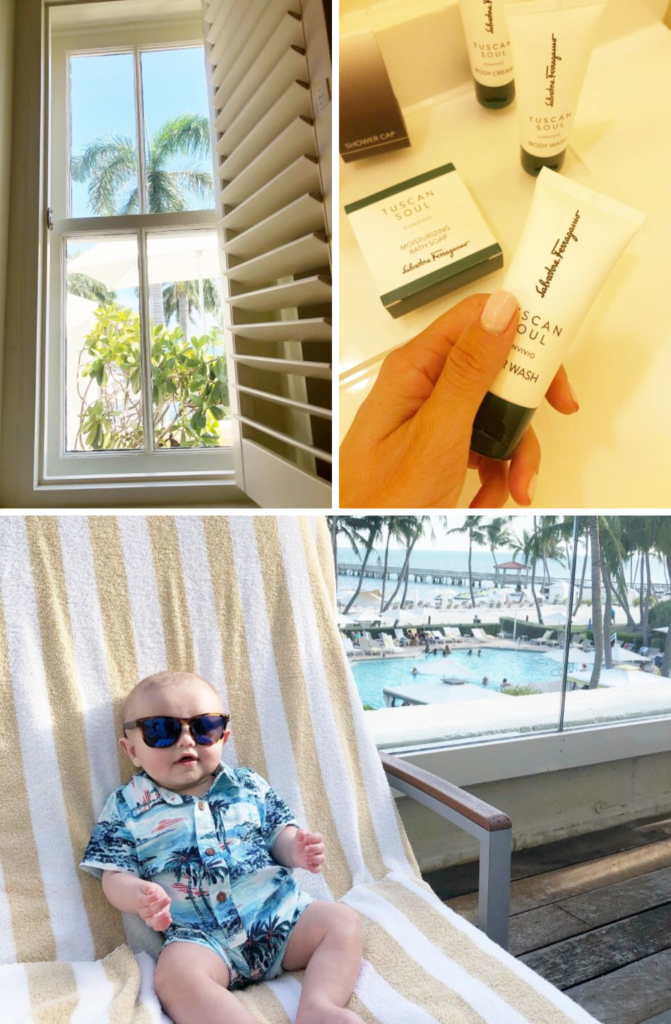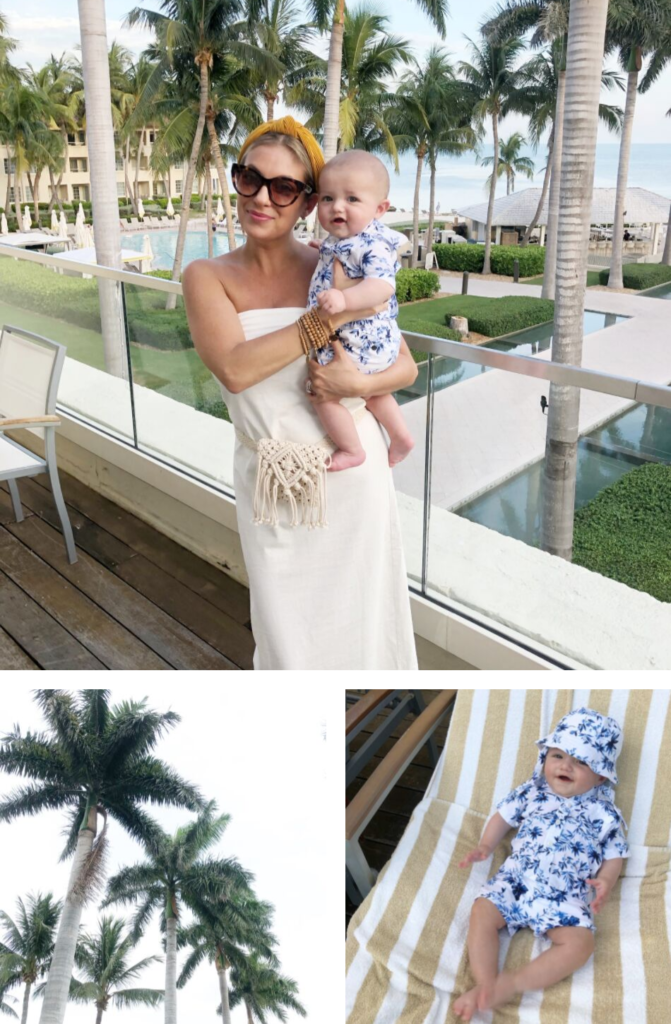 Quick note: I am a big follower of Trip Advisor and found this hotel was ranked a bit lower than all the rest. Of course after seeing this I was a bit weary of how our experience would be, but was pleasantly surprised once we arrived. Just a lesson that sometimes you need to experience some of these hotels yourself. Don't get me wrong though… most of the time they are SPOT ON! In this case it was a nice change.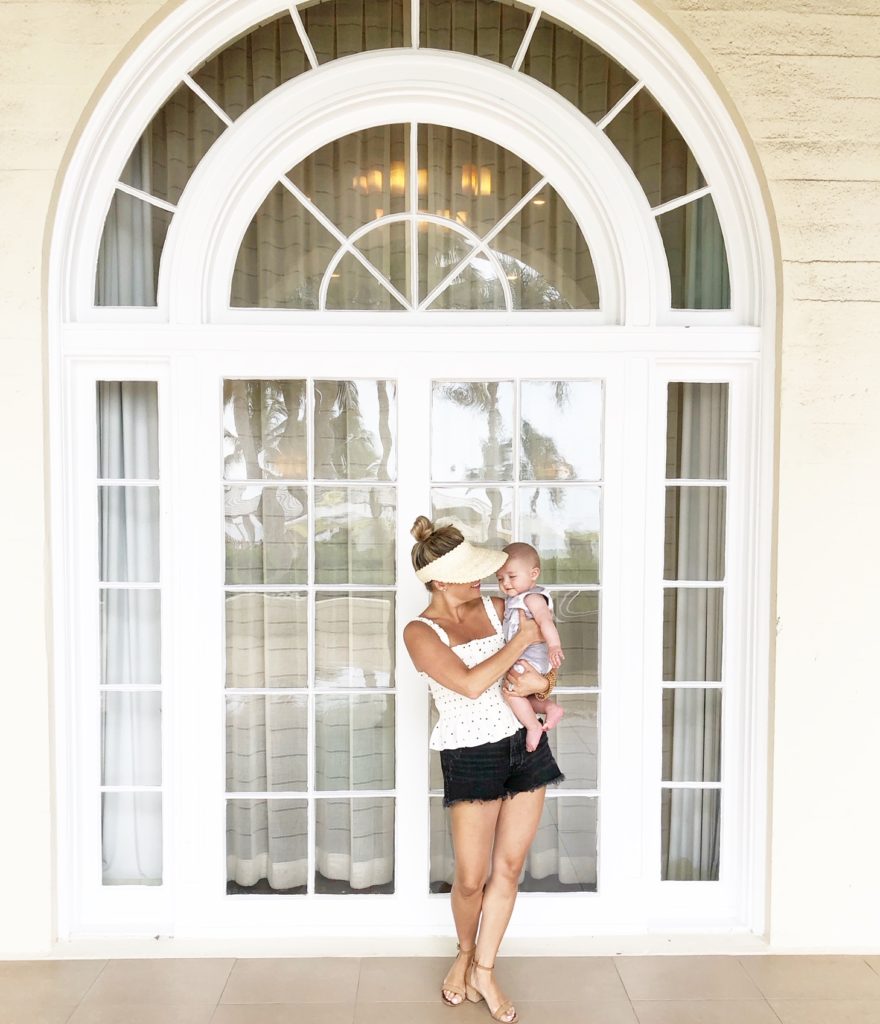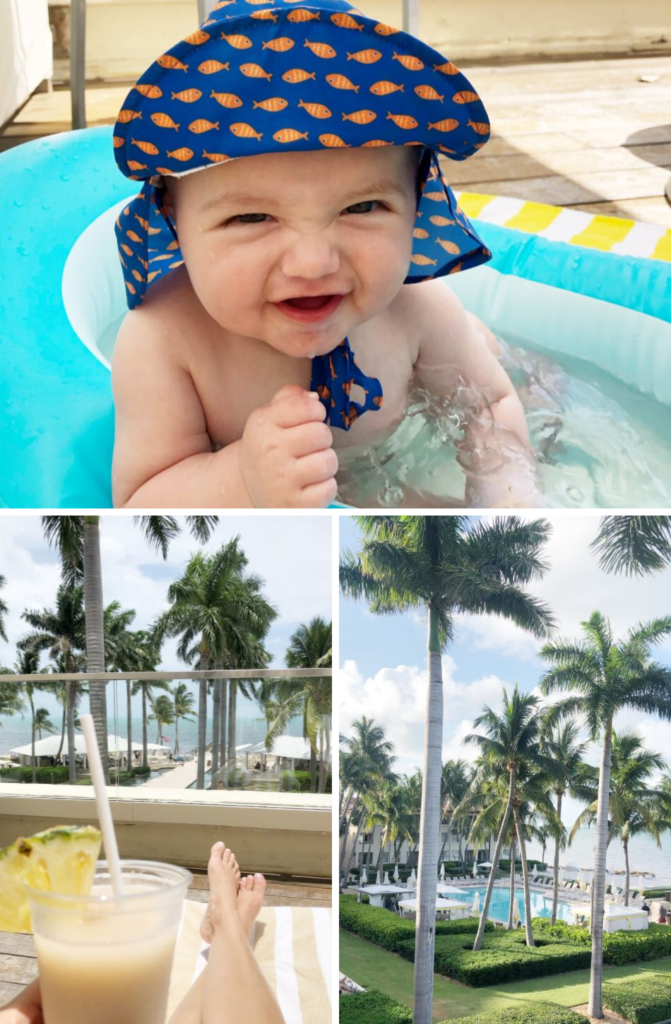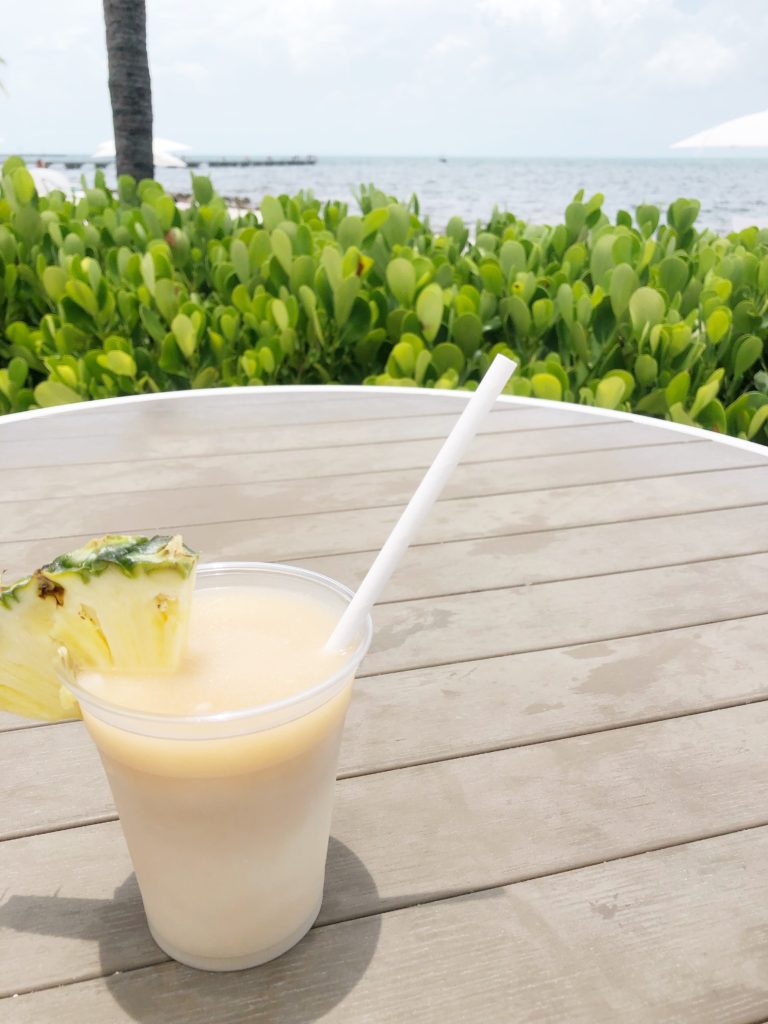 Places to eat:
My husband and I heard nothing but amazing things about the seafood on the island and were ready to try it all. We dined at several restaurants during our visit and have included them all in this guide. Being that we were traveling with our little Kai we skipped the fancier options and opted for the fun and casual spots.
Breakfast
Blue Heaven – An absolute must when visiting Key West. Head on over early to this little hidden gem situated in an open-aired courtyard. Colorful and fun vibe with live music and a few little chickens running around. Cornbread is served with many of the dishes and is out of this world. Don't be discouraged by the crowds here, the wait was quick, and they have a ton of tables! Grab a mimosa at the bar and take it all in. We loved it so much we went twice!
Sarabeth's –Cute vibe with the best cinnamon French toast. If you can stand the heat, request to sit outside!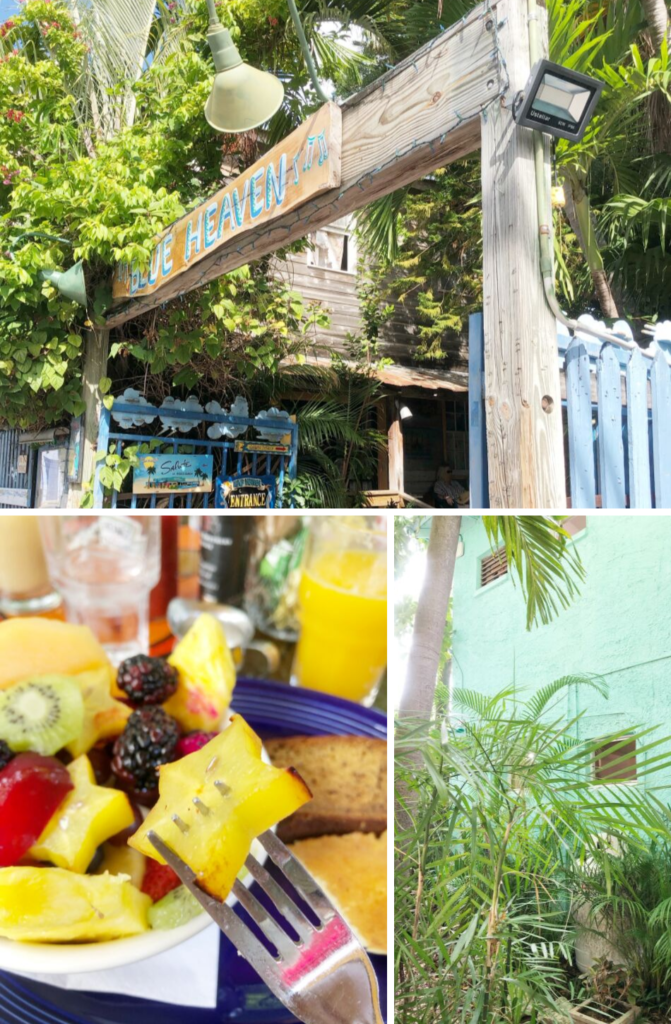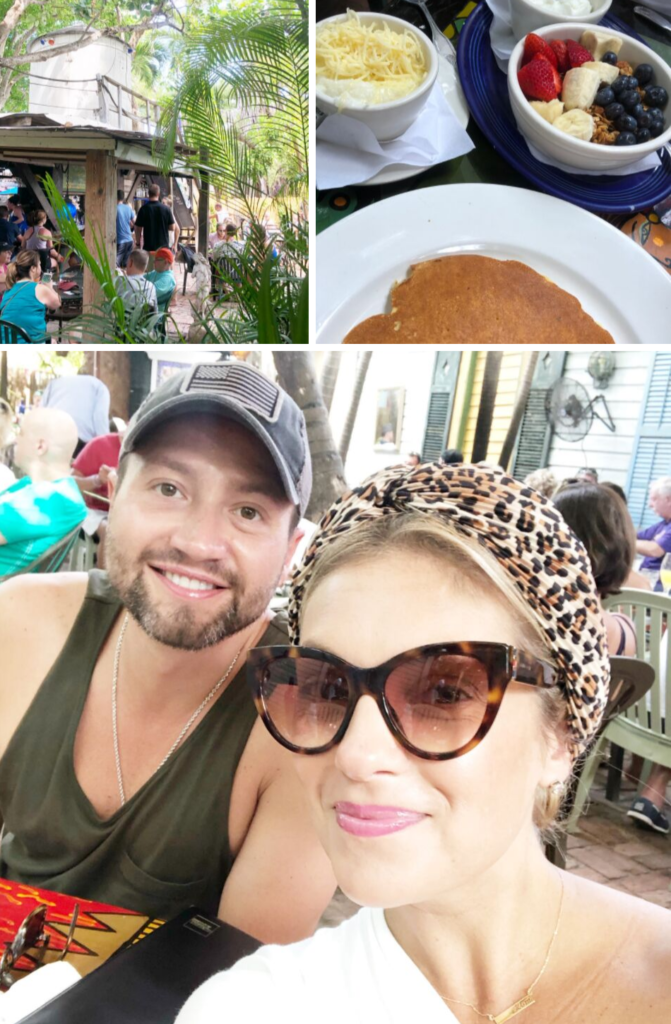 Lunch
D.J.'s Clam Shack
From the minute we landed in Key West, I was on the hunt for the perfect Lobster Roll. After a bit of research, we were told DJ's Clam Shack was the spot. A cute little restaurant on Duval Street with a laid-back vibe and friendly staff. The menu is amazing so get ready to order a little bit of everything. We ended up ordering the Lobster Roll, the Mahi Mahi Tacos, Fried Shrimp and French Fries. Every single bite was delicious and fresh. It was extremely busy, but the line moved fast. I now understand the buzz! The food was not only fresh but cooked perfectly and hit the spot. I highly recommend!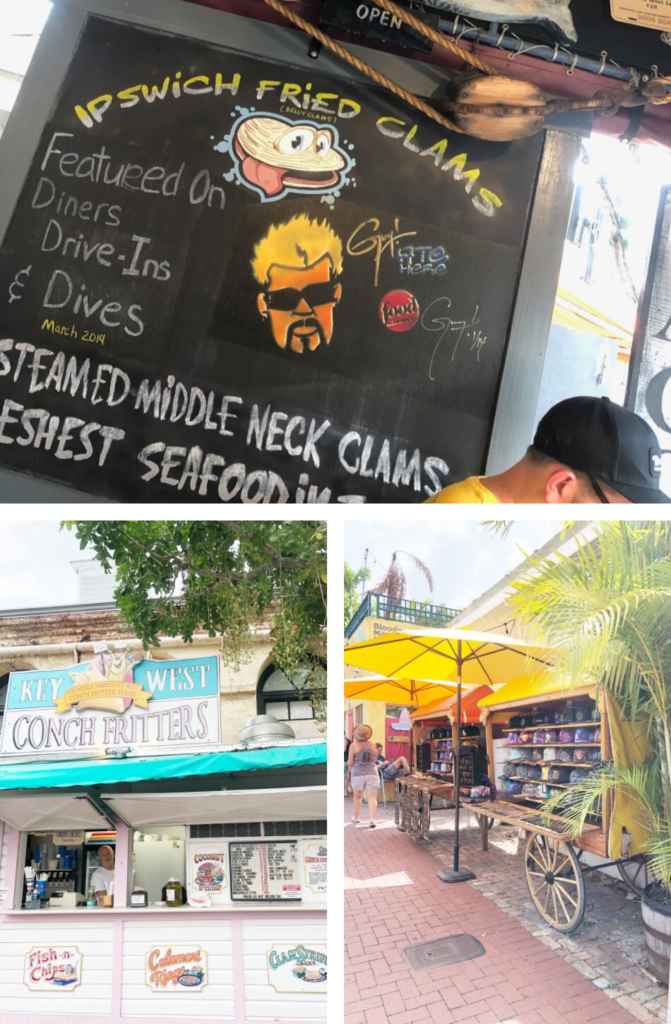 Salute on the Beach (sister restaurant to Blue Heaven)
Situated right on Higgs beach with a causal vibe and fresh seafood. A mix between Italian and Caribbean flavors perfectly done. Be sure to order the "adult SpaghettiOs" which was calamari sautéed in marinara and possibly the best thing ever and the Yellowtail Snapper sandwiches! So good and great people watching!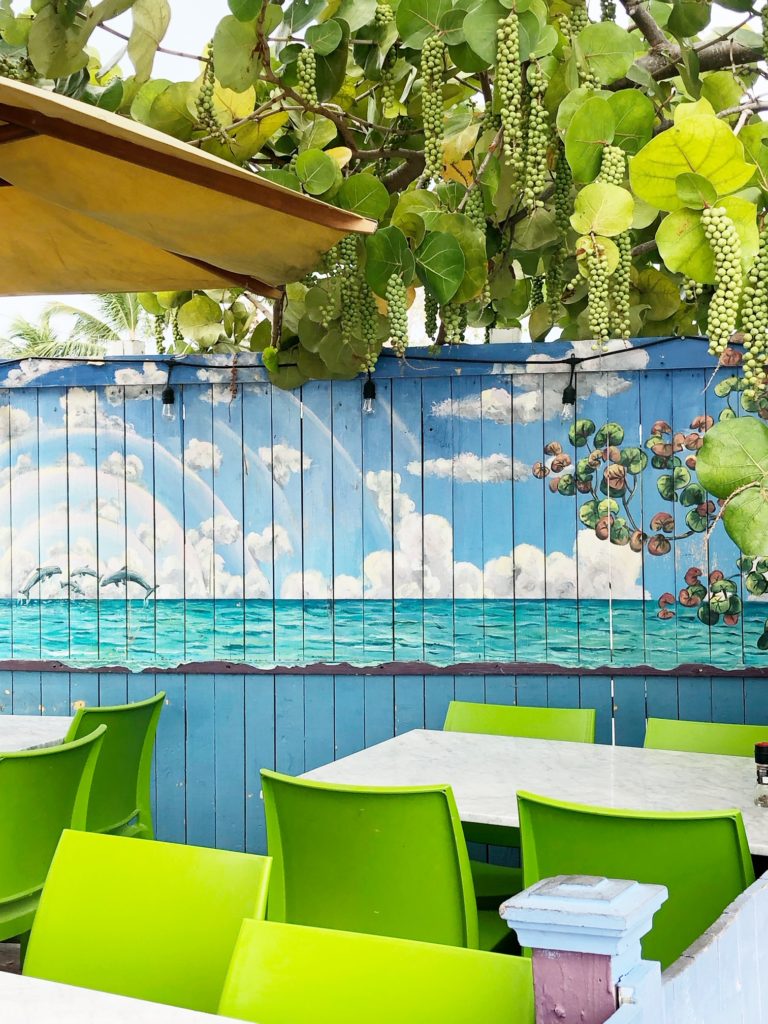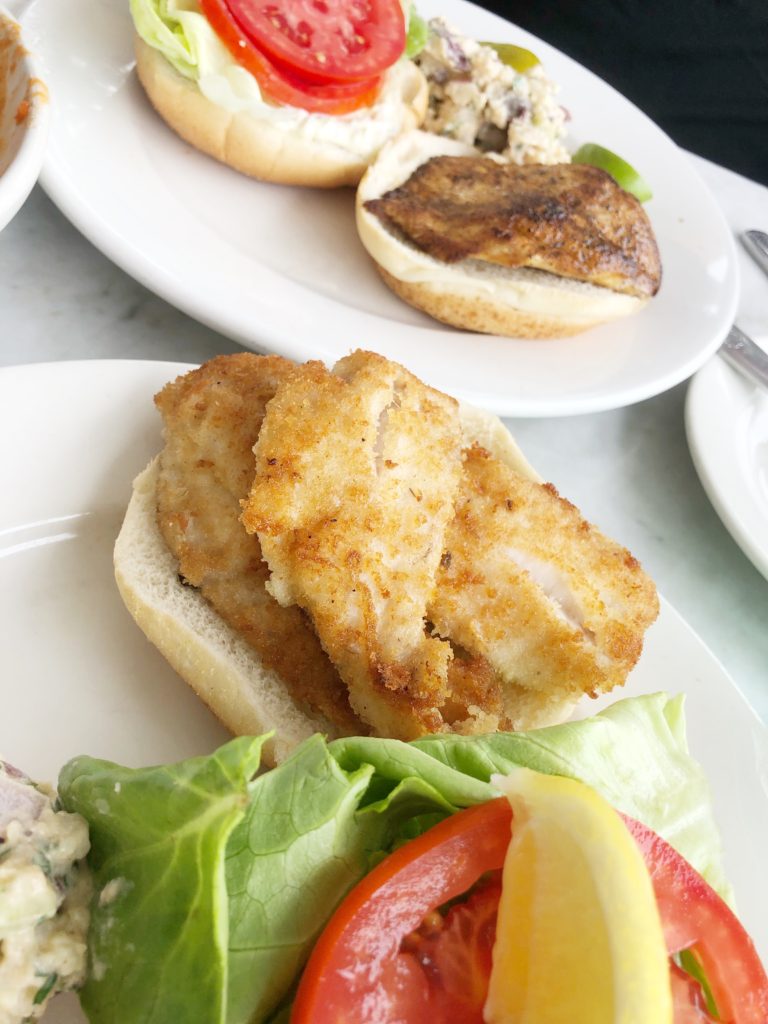 Key West Fish and Chips
A casual food truck right off of Duval Street not to be missed. The shrimp tacos and the jerk fish tacos which were amazing. There were not too many tables or chairs set outside and it was crowded (always a good sign), so we took our order to go. Highly recommend to anyone looking for a quick bite.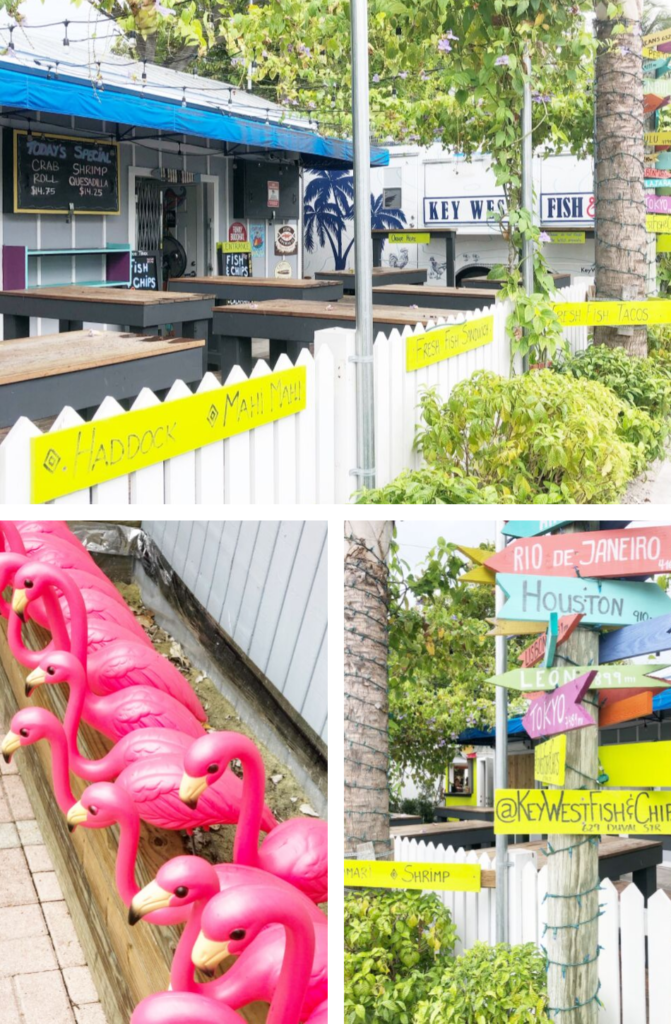 Dinner
Alonzo's Oyster Bar
A front row seat to the best views in town and overlooks the boat marina. Great people watching on a busy Saturday night and be sure to request a seat outside to see the boats come in.
Ordered a bunch of oysters to start off their extensive oyster list, along with some steamed shrimp and clams! Heard they have a great Happy Hour menu as well, but Kai's nap schedule did not allow us to get out in time. Overall great seafood and the service was great!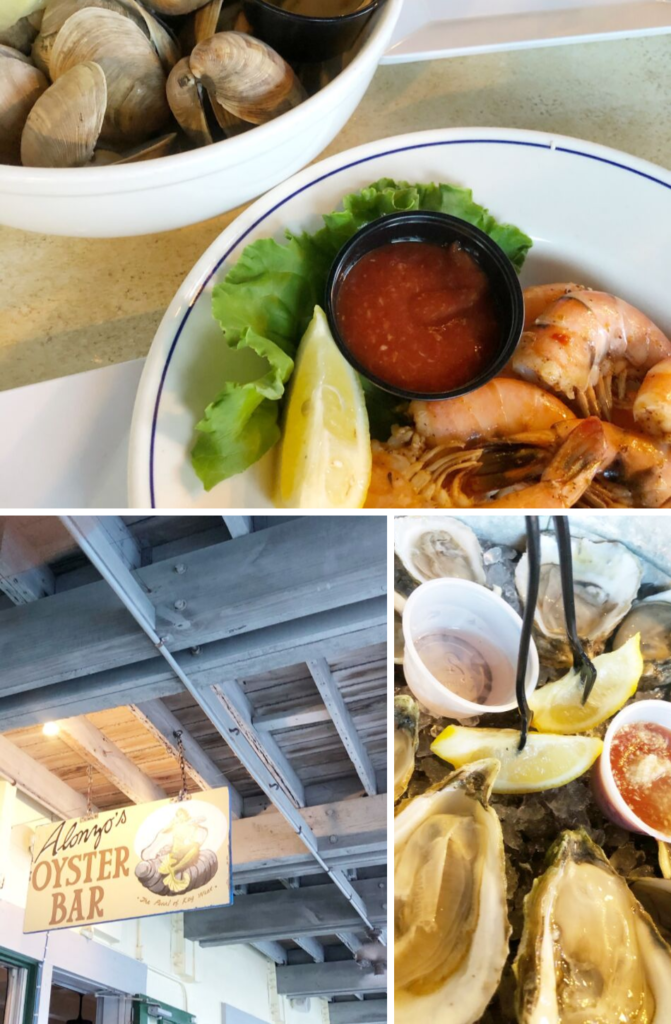 Schooner Wharf Bar
A funky little restaurant and bar located right off the water with a very causal vibe. The colorful string lights lined the skyline of the sandy floor dining area. Food was served on paper plates and guess what…I didn't even care! It was adorable. There was entertainment at night with live performances that took me back to Jamaica! The perfect reggae band on a warm night with a few cocktails was exactly the vibe we were in search of. This ended up being one of my favorite nights in Key West because of how laid back it was. Didn't have to stress over getting a table or felt rushed by the waitstaff. We were there to enjoy ourselves and have a good night. It was perfect!
Onlywood
When you need a quick break from the seafood try Onlywood! An Italian trattoria located off Duval Street serving up amazing gourmet pizzas and pasta dishes. A small restaurant with a few tables and bar with a cute patio. It was very crowded, and we did not have a reservation, so they offered us a table outside (such a cute environment, but do not think I have never sweat so much in my life). We tried not to let the heat get to us and ordered a margherita pizza and bucatini alla carbonara to share. They were both delicious! I hate to admit this, but because we are from NJ with some of the best Italian food around we are usually unimpressed, but they did it all right.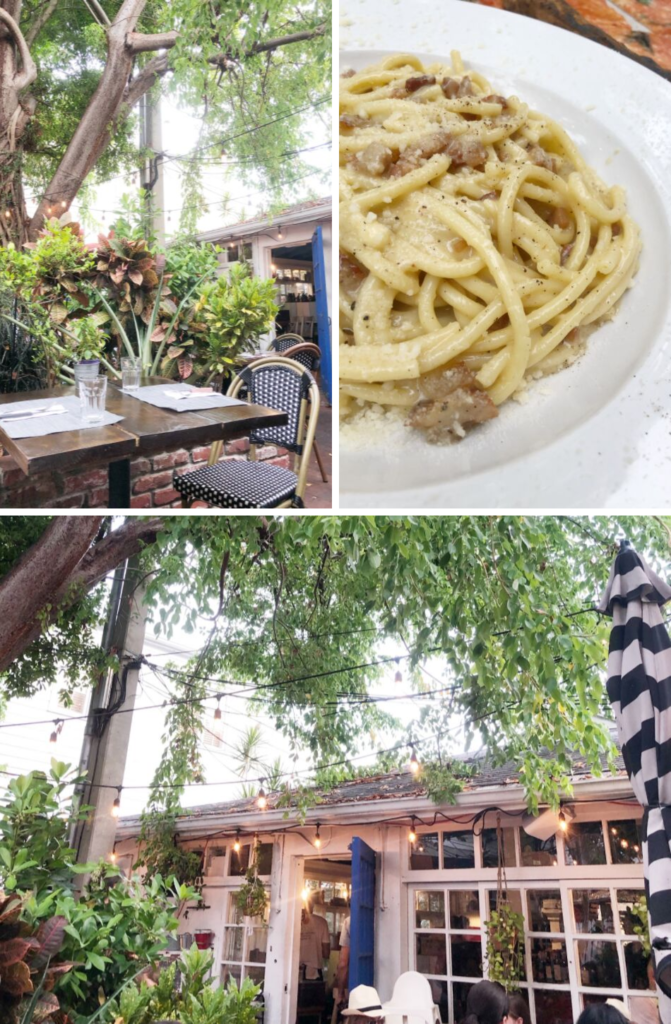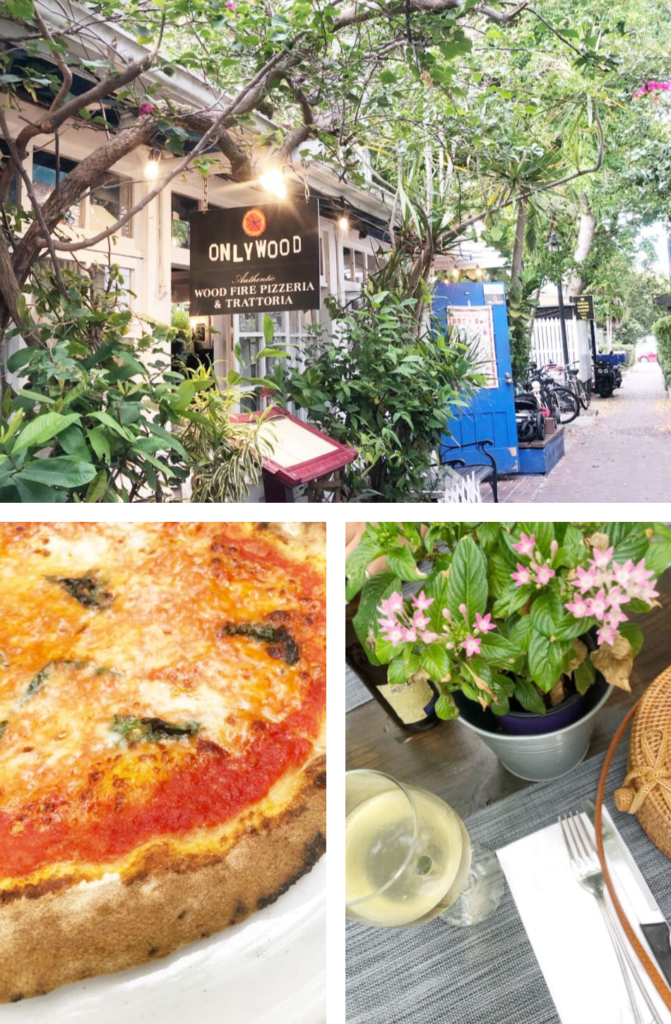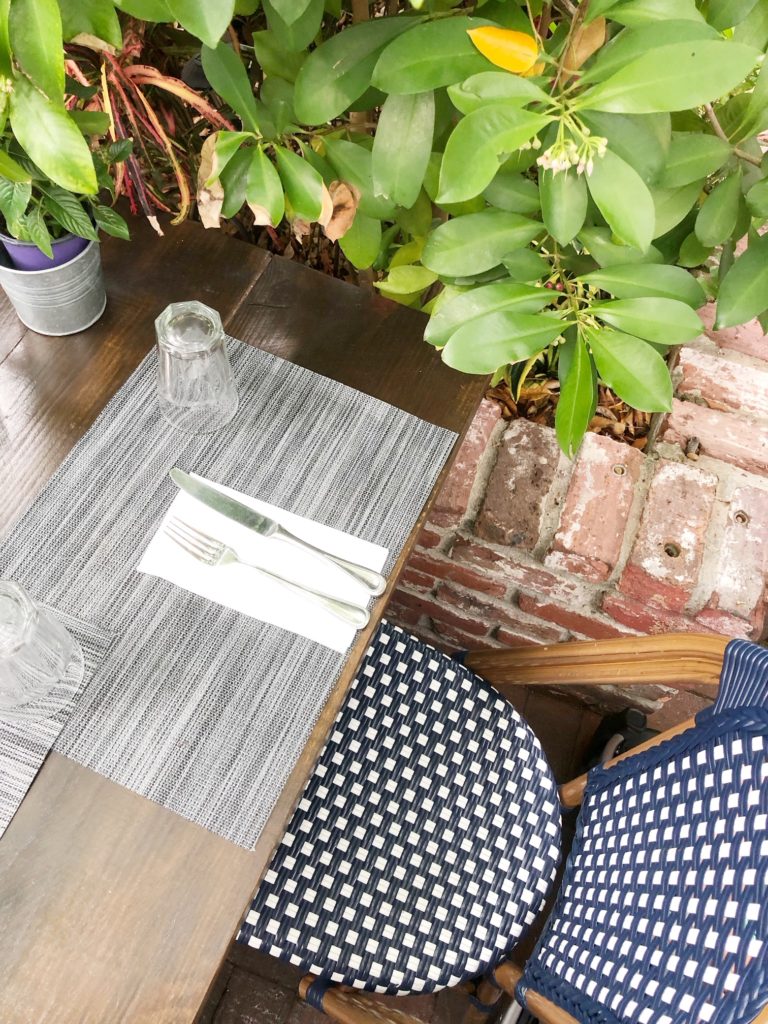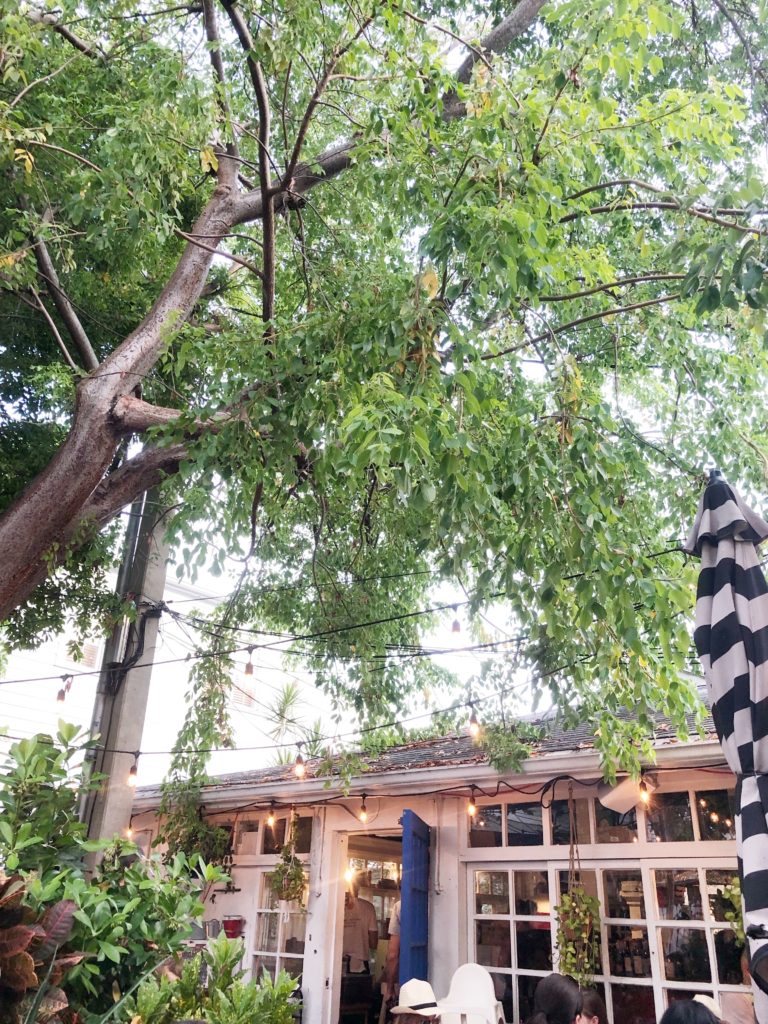 Frita's Cuban Burgers
Now I will admit I did not actually get to eat here, so I cannot give you a proper food review. However, I can tell you this quaint little burger spot located right off of Duval Street was ADORABLE and wish we had. The front of the restaurant is covered in flowers and filled with vibrant colored decor. They were serving up cuban eats that smelled delicious and is a must for our next visit to the Keys.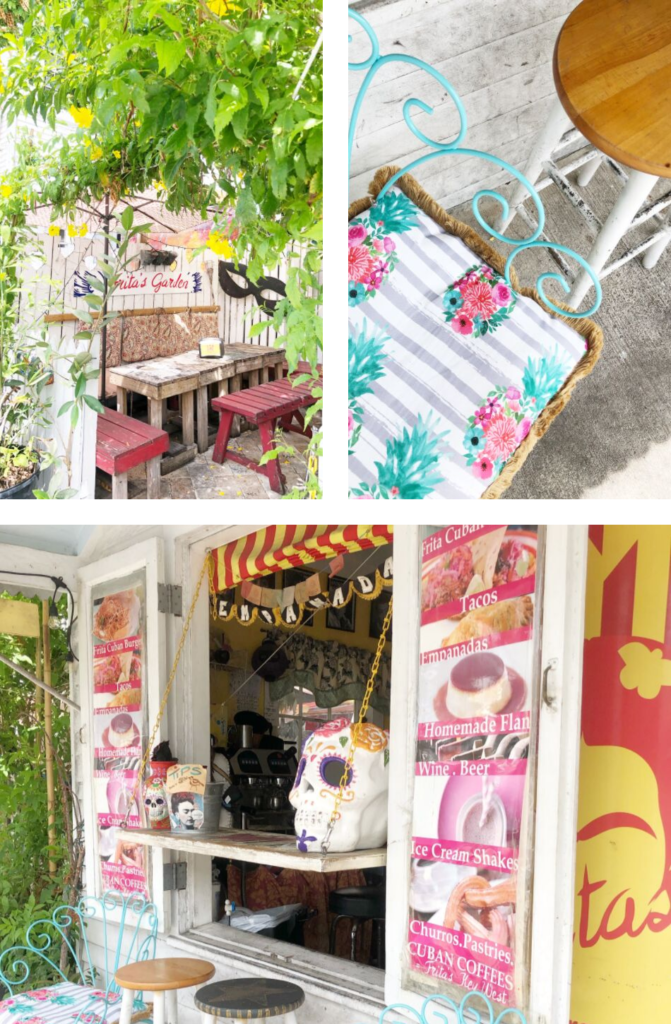 Things to see
Because the island is so small, we were able to walk to most spots with no problem. However, I do have to admit the heat in Key West is no joke! We thought we would be able to swing it some days and quickly found out it was just too hot. So, if you do need a quick lift, Uber was never more than a minute away! Very impressive being we were always on NYC time…. even on vacation. They also have bike and scooter rental spots all over the island. Unfortunately, we were unable rent these this time around but will be looking forward to our next trip when Kai is a little older.
Strolling Duval Street, Key West
It's the place to be and filled with high contagious energy! Stores, adorable restaurants and bars line the street. A place to find both tourists and locals. Great shopping with fun shops, art galleries, coffee shops, live music and gorgeous Victorian homes.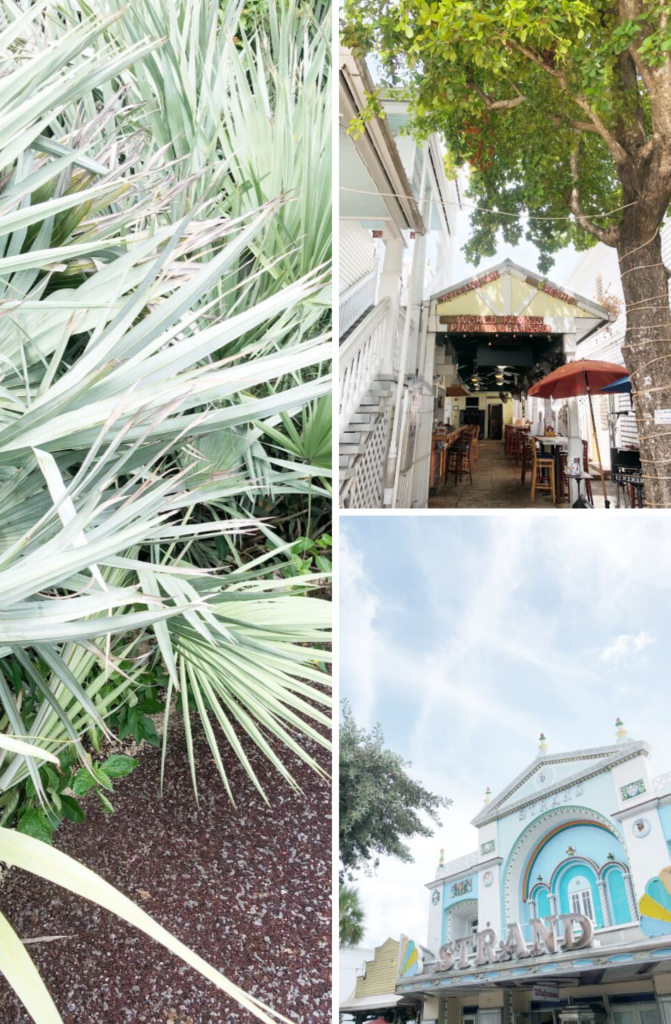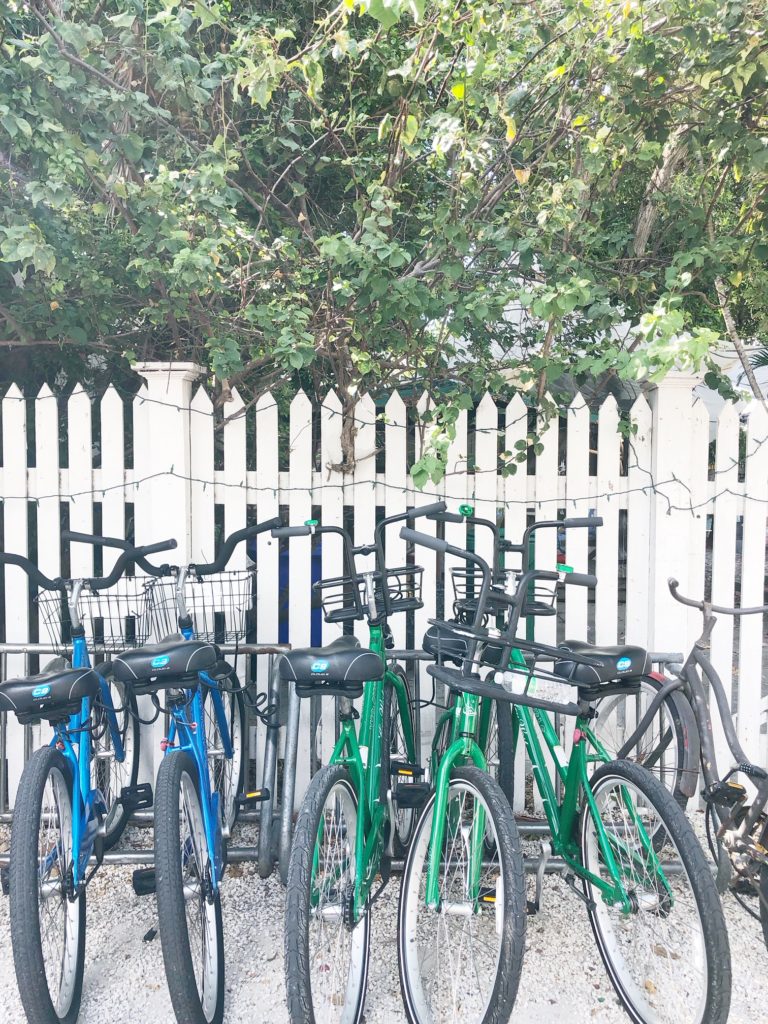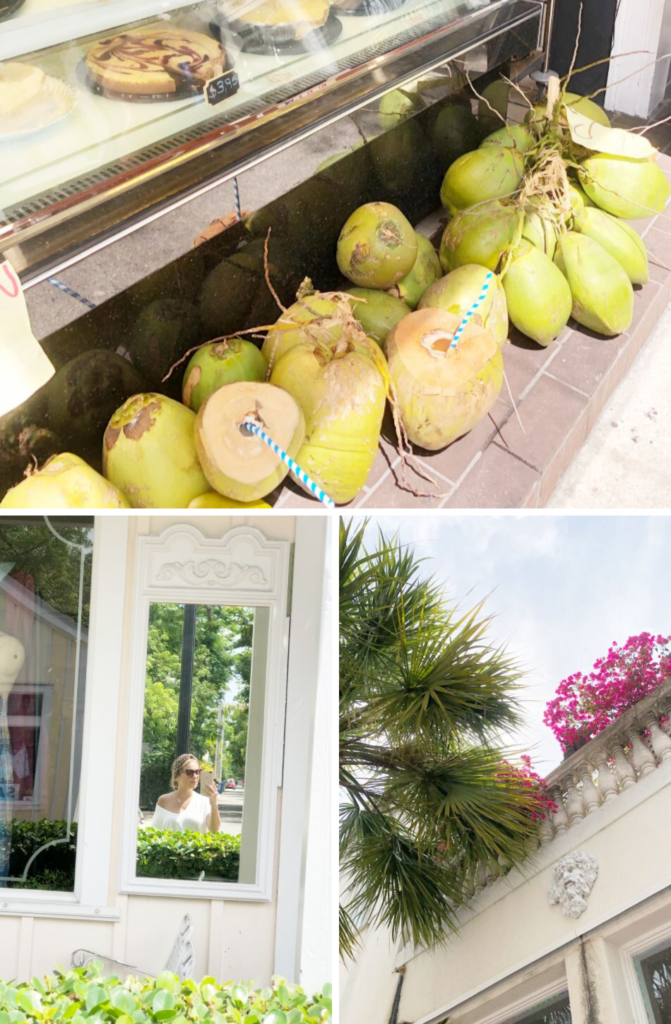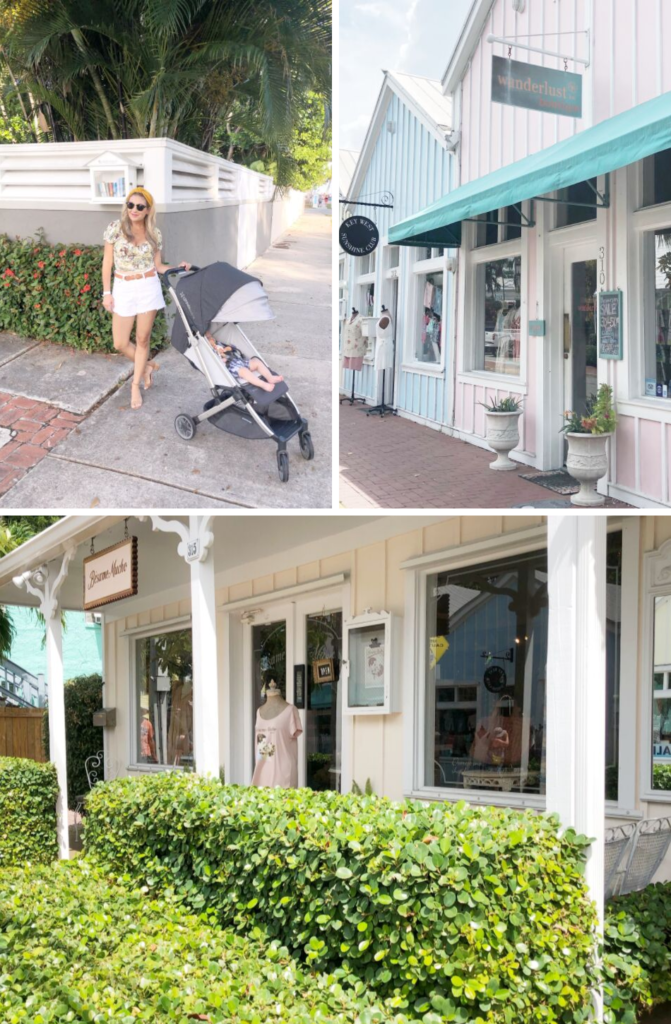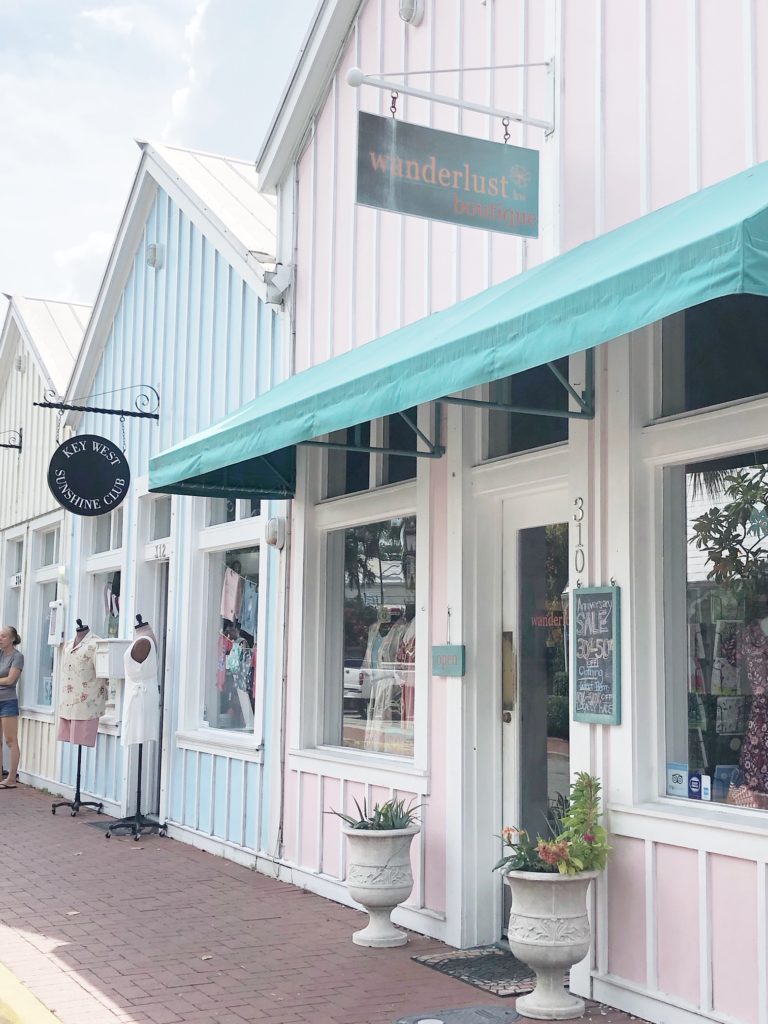 The Southernmost Point
We couldn't visit the Keys without the iconic picture at the US southernmost point. To our surprise, tourists started lining up first thing in the morning to take pictures. With the unbearable heat and a cranky 6-month-old, we opted for a quick selfie in front of the mile marker to skip the long time. Ok, it wasn't perfect, but it will do!
Tip: Plan to visit first thing in the morning to avoid the crowds or fainting from heat exhaustion.
Location: Whitehead Street and South Street, Key West Florida.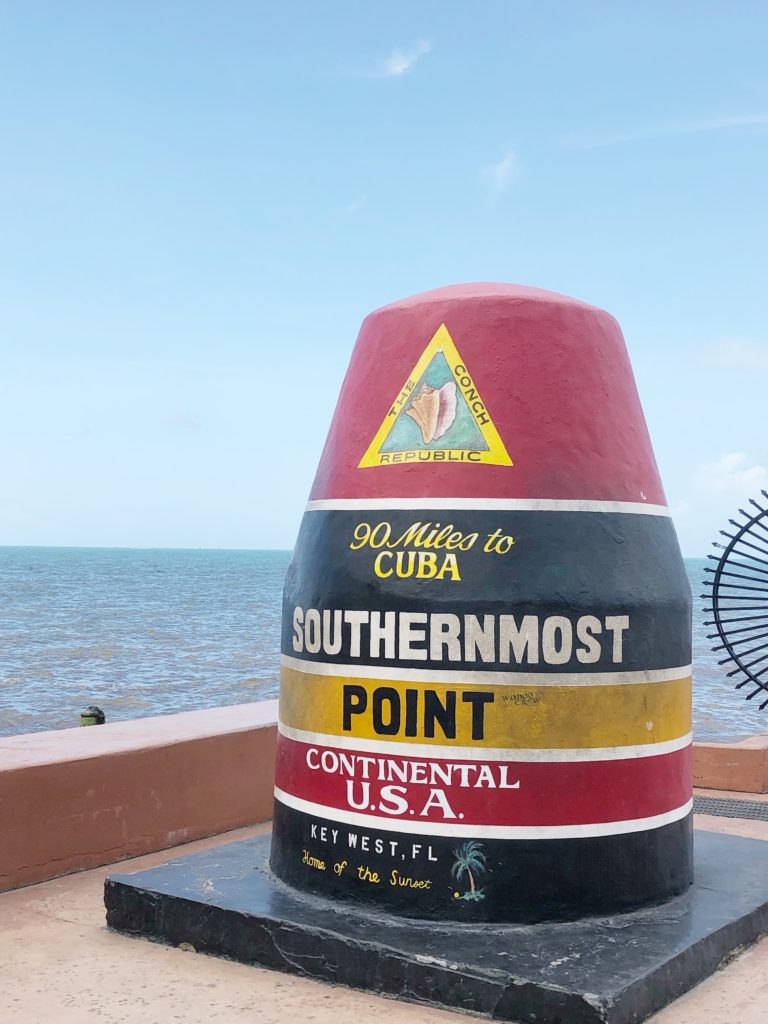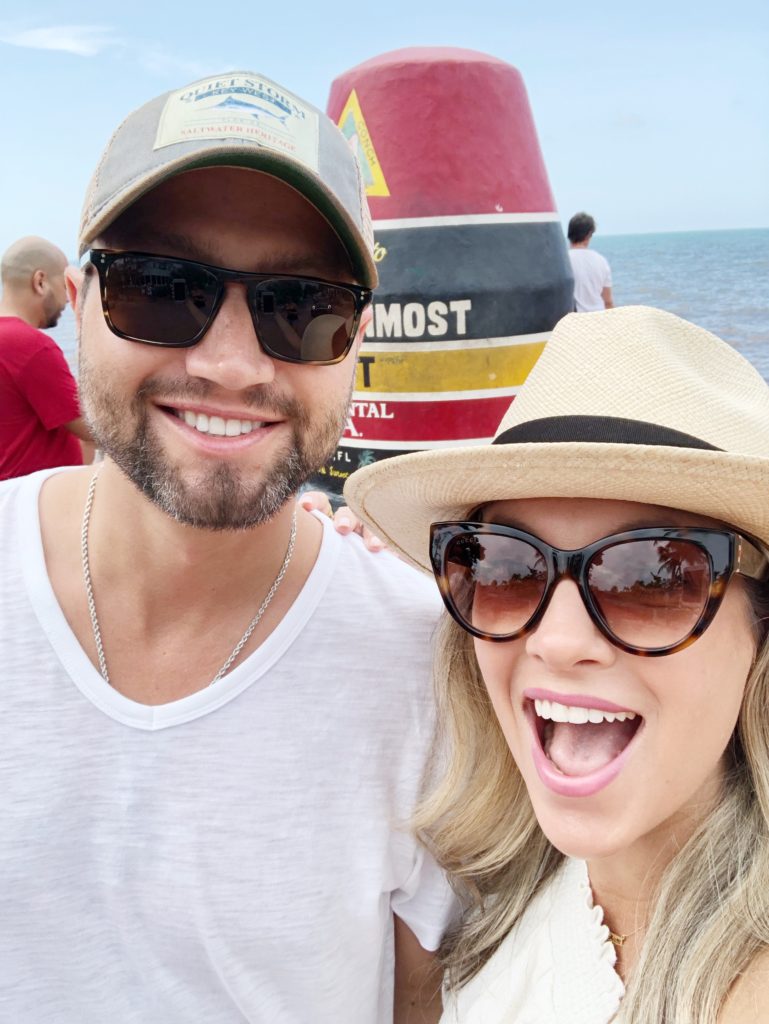 See the town
My favorite part about this adorable little island was the vibe within the streets. Each building was painted a vibrant color surrounded by lush greens and flowers. I honestly couldn't get enough and was the main reason we decided to walk everywhere.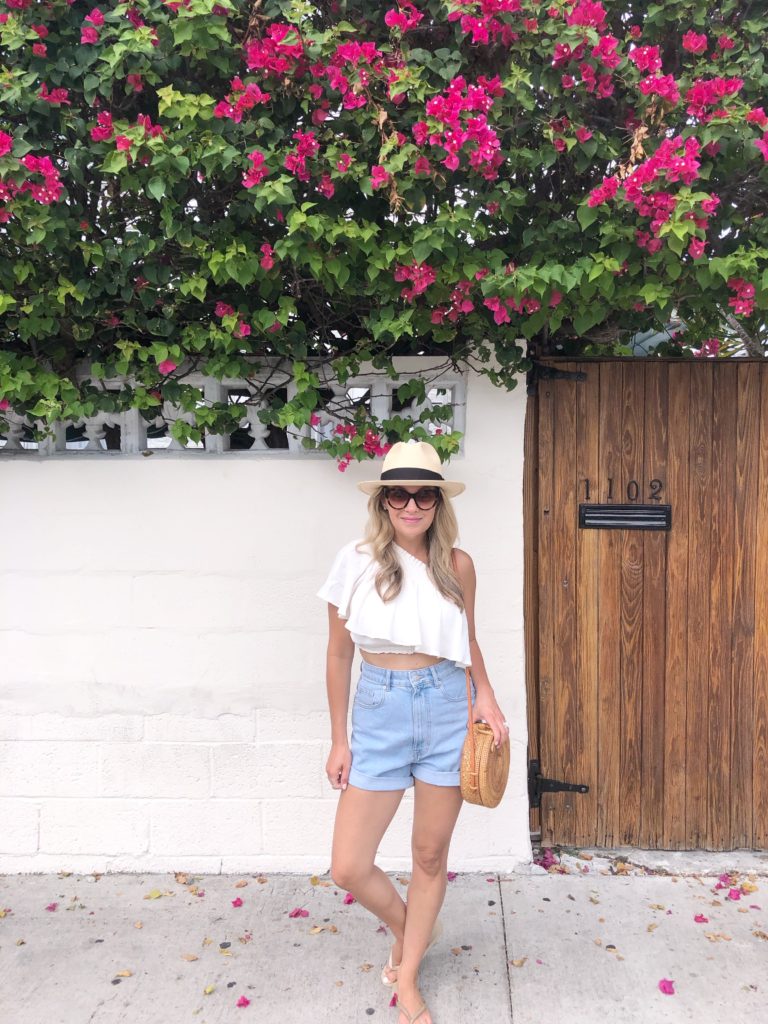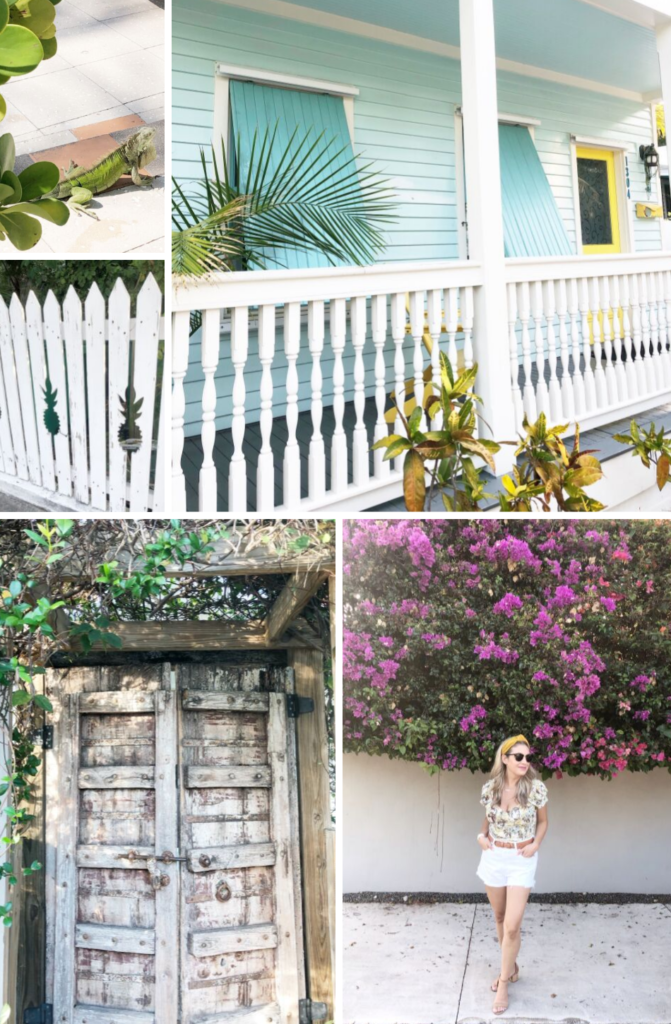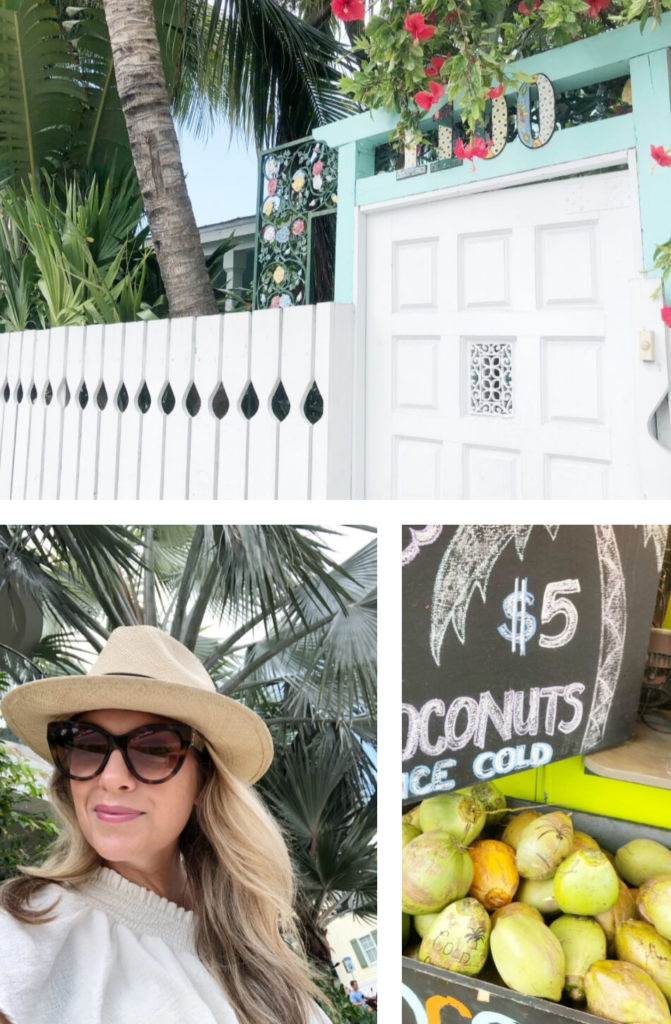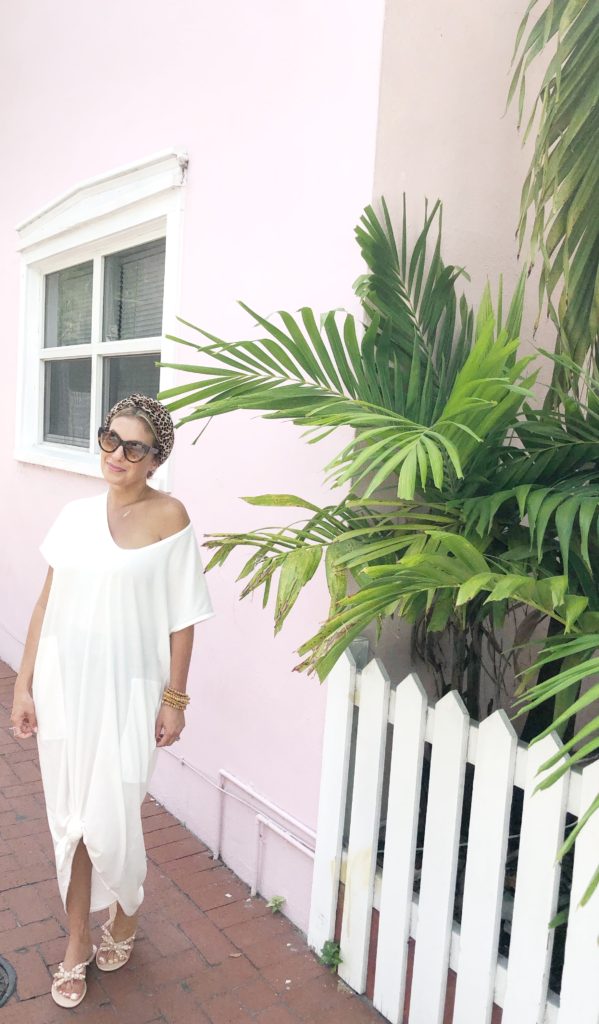 Key West was an amazing destination for our new family of three. It was a quick flight and had everything within walking distance of the hotel to see. We plan on returning once Kai is a little older so we can enjoy some of the other spots a little nosier than the rest.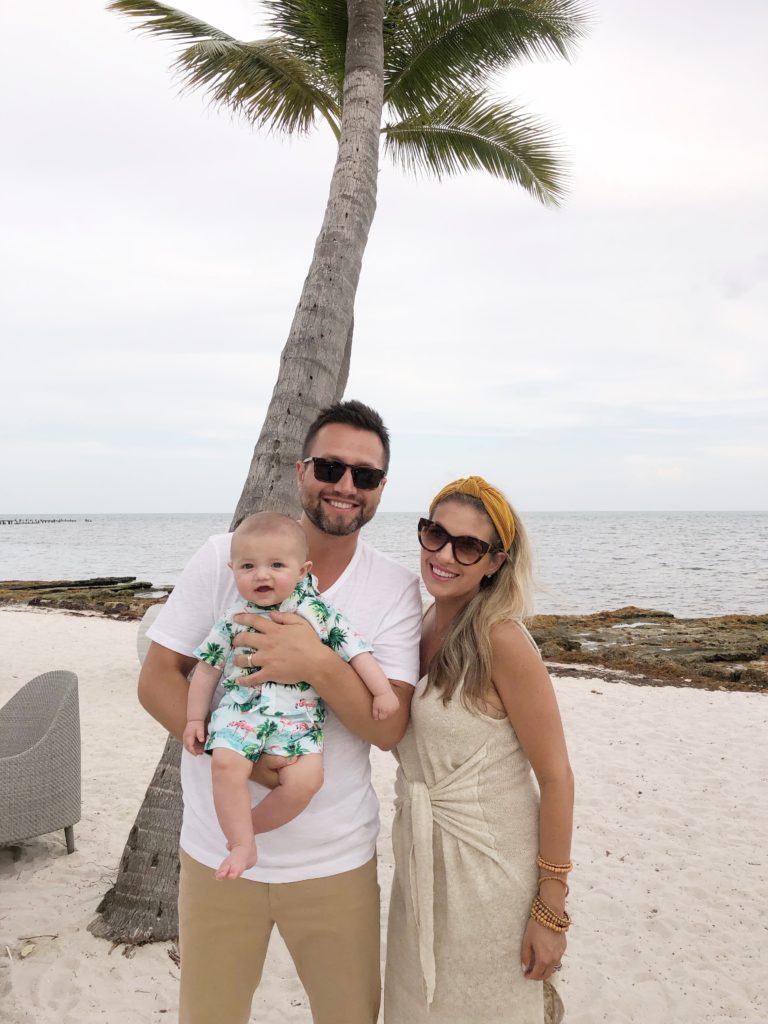 For now, we hold onto all of the amazing memories we made on our first trip and look forward to planning our next visit next year… maybe when its a little cooler!
Hope you can start planning your getaway with this quick guide to this little tropical hideaway.
OX- Dani