As I clear the tears from my eyes and celebrate my little boy turning one, I look at how much life has changed. It was a year full of mystery and the most intense love I have ever felt. These past 12 months have taught me some of the biggest lessons of my life and I am so grateful for each one of them.
An intense 365 days full of incredible milestones, heart-swelling moments and anxiety-inducing self-doubt. But with every passing day I become more and more comfortable in my new role as a mom and knew this little boy was brought into my life for so many reasons.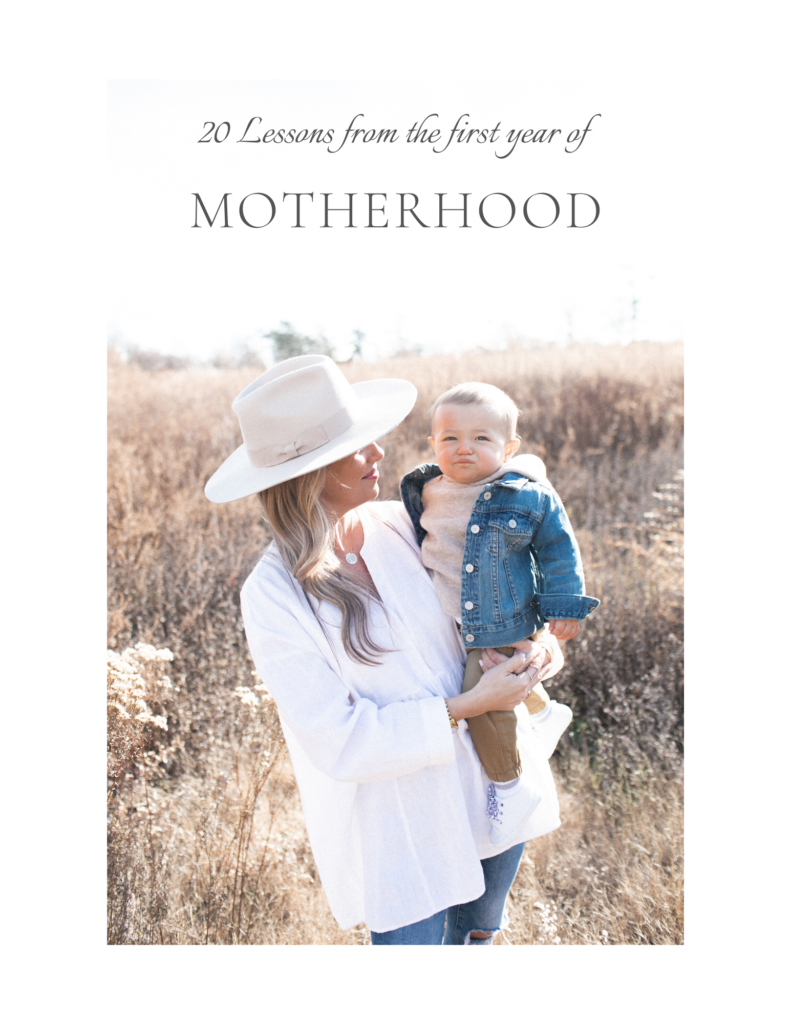 Here are a few things I learned throughout this journey …
1. You have taught us the importance of our marriage.
Adding a little person into the mix is a challenge. No longer are the days of "us". Our priority is now to make sure he gets everything he needs to flourish and to put those needs before our own. This includes hard conversations, sharing in responsibilities, rooting for one another and always being on the same page. Respect and partnership have also played a huge role in our relationship and what I believe is the reason why we worked so well together as parents. We both know we are doing our best and if we don't have one another – we have nothing at all!
2. The housework can wait.
Who doesn't love a tidy home, but seriously who the heck has enough time to constantly be picking up? I've learned its OK to leave the house a mess sometimes and to step over dirty laundry. Let's face it, dirty clothes and towels will never end… like ever! So, if the bottles are washed and the diaper pail is emptied, everything else can wait!
3. Worrying is my new pastime.
Is he breathing? Did he pee and poop enough today? Can he grab that wire? Why is his nose running? Is he teething? Is his head flat? Does he feel warm? Ohhhh the things I have Googled this past year are INSANE and if I told you every single one of them you would think I was NUTS! I never thought I would become this person, but this little boy has brought out a side of me I've never seen before. I guess this is something that comes with the title of being a Mom and not sure it will ever end.
4. Friendships will change and that's OK.
When you become a mom, your priorities change, which means sometimes friendships change. Some completely understand and others not at all. I was the girl who never missed a birthday dinner or happy hour with the crew. However, when you are a full time working mom and commute into the city each day, the only thing on your mind at 5pm is to get home to baby! It's tough, but I am getting better at a thing called … planning ahead. If I have a girl's night on the calendar, I now know how to plan my mommy duties around it. Luckily, I am surrounded by the most amazing mom bosses and the best of friends that have worked through all my changes as a mom, but do realize things will never be the same and that's OK.
5. I've never had more respect for my own mother in my life.
As you grow up, you just go with the flow. Never did I stop to think how my mom was keeping it all together…she just did. Now that I am a mom, I see just how much my own mother did. Dinner was on the table every single night; the laundry was always done, and house was clean. I mean seriously, I am just happy I got back to work and was able to schedule feeding my son dinner before bed. Its all so overwhelming, but she did it with such class and grace and I don't think there is a day that goes by now without telling her THANK YOU! She is amazing.
6. Finding a pediatrician you can trust is vital.
You'll probably see more of your pediatrician in your baby's first year than at any other time. Therefore, you'll want to be sure you're on the same page regarding your child's health. My husband and I had no idea what we were doing and wanted someone who was patient and provided explanations. Our first-choice doctor wasn't the best fit and knew we couldn't continue with her. So, making the change to someone who we felt right was a MUST. Our new doctor respected our choices and thoroughly explained all developments and milestones extensively during our monthly visits. This allowed us to relax and know we were doing exactly what we were supposed to with this mini human. Also having someone who is responsive to calls around the clock really allowed us to know he was in the best care.
7. Time with hubby is necessary.
Yes, I'm obsessed with Kai, but I'm also obsessed my husband. He is my best friend and the reason why I have kept it together this past year. Its important for us to step away for date nights and recharge. Also, mama needs her dirty martini here and there to feel sane again. After all, this kid is going to leave us eventually and then what do we do?
8. The importance of my own health.
Something I should have been aware of my entire life, right? Crazy enough, I let doctor's appointments take a back seat and never kept up with my body as much as I do now. When I see how amazing it was to create a human and understand how precious life is, I've made my health a priority. I want to be here for another 100 years watching Kai grow up and know I need to be my best self always.
9. To lean on Mom friends to guide you through.
Out of all the Google searches and baby books, I found the most helpful information I received was from my mommy friends. They have lived it all themselves and provided the best unbiased information on what to expect. From first time fevers to eating schedules, they were my guidance and continue to use them through it all.
10. Motherhood has taught me to STOP COMPARING.
To stop comparing my recovery, to stop comparing your growth, to stop comparing our experiences. In today's time Instagram and Facebook have made it almost impossible to not compare our lives to one another.
After a few months of being really hard on myself, I realized I have no idea who these strangers are or their real-life stories. They could have nannies, personal chefs, trainers, or have amazing apps to modify each and every photo.
My reality is I'm healthy and so is my son. I will eventually be ready to be back in a two piece and Kai will walk whenever the hell he wants to. Its all OUR journey and I am letting it all happen exactly when it's supposed to.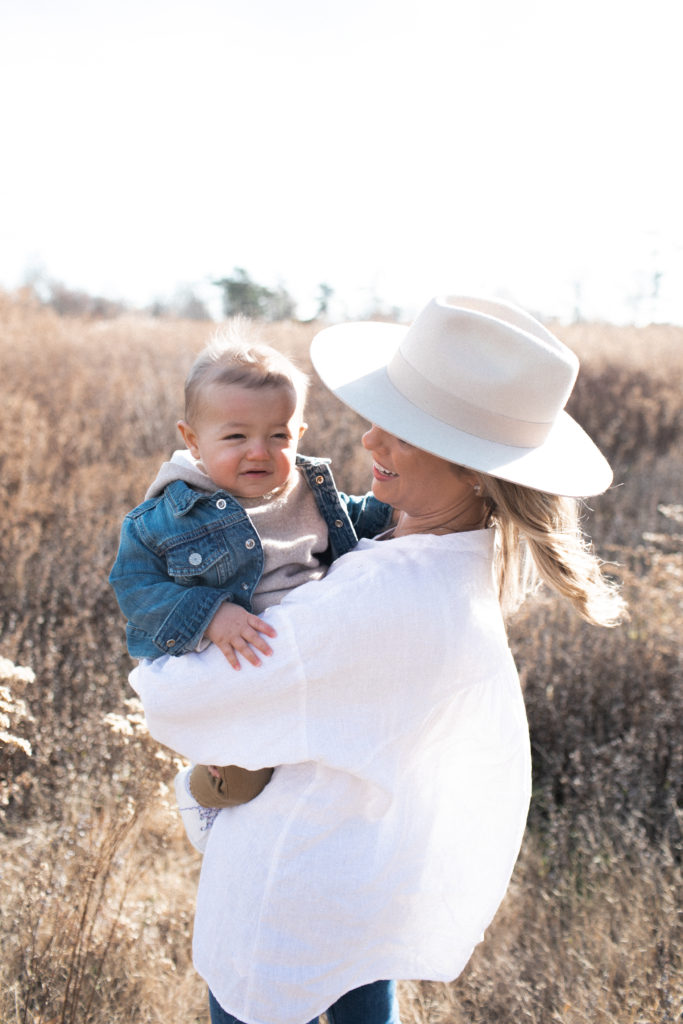 11. Going back to work is not as bad as you think.
At first, the thought of going back to work scared the heck out of me. How would I ever balance life and would my son even know me? The reality was I loved my career and needed to incorporate a schedule back into my life. I thoroughly loved getting dressed in the morning, drinking a hot cup of coffee and having adult conversations. The bonus was I was doing it all to better my family.
I think in life its important to show your children you too have responsibilities and in order to have nice things we need to work. However, long hours and bringing work home with you is not a great thing and there has to be balance.
12. Everything you do takes about two hours longer.
I thought I had a hard time getting out of the house before baby, well now it's a full-on mission. Prepping ahead of time is key. The more you do the night before the better the morning will be. I have learned to give myself ample time for whatever I might be doing and in return is a lot less stress for mom and dad. Of course, this does mean less sleep, but it makes life so much easier in the end.
13. Self-care is NOT selfish.
Watching my son grow and helping in every way I can is possibly my greatest joy. But sometimes, a girl just needs a breather. Stepping away for an hour or so for me, is what has held me together especially on those tough days. Its important and necessary.
14. You will break the rules and that's OK.
For me this mostly revolved around his sleep and eating schedule. Yes, it was super easy to manage when I was home, but when it came to busy weekends it all went out the window. Lunches on the go and naps in-between stops was our new norm. Thankfully Kai adjusted to our on-the-go lifestyle but know some wouldn't have it. Working him into our typical everyday life was important and luckily Kai has always fallen right back into the groove.
15. Everyone will have an opinion. EVERYONE.
Even though having a baby is such a personal thing, its amazing how many people will weigh in on your decisions. As a new mom I think this was one of the hardest things to deal with. I always did things my way and this chapter of motherhood would be no different. If my husband and I decided it it was right, that was all that mattered. Letting everyone's comments roll off my back has been my biggest hurdle, but I am getting so much better at it and know in the end it will most likely never end.
16. It's OK to lie.
Yes, this goes against everything my mother has taught me, but when it comes to this situation, I am telling you it's OK!
When the girl from work that hardly knows you asks if your baby is sleeping through the night (even when you know you look so damn tired and was crying for five hours straight), you simply answer YES! Those type of people don't really care if he is or isn't. They don't deserve to know all the ins and outs of your life and honestly your time is much more valuable. I am sure after a sleepless night; the last thing you want to hear is how her child slept for 16 hours straight when he was 4 months old. Nope not today Karen, moving on!
17. There is no right way to do things.
Parenting books do a great job of making it seem as though there is only one way of doing things. Therefore, I truly believed I needed to refer to the "mom manual" every time something came up. I soon found out that was so not the case and so much of it came to me naturally. Just like our parents, who managed without Google, I know a mother's instinct was the best guide for me.
18. I cannot control everything (this one was a very HARD one for me).
Making plans is something I'm pretty good at, actually I've made it my full-time job out of it. I'm a perfectionist and probably why I've planned people's events and weddings for the past 12 years. However, planning out a day with a baby is not realistic. The days we thought we would take a road trip or go to dinner had quickly turned into take out and watching a movie from home. I had to understand Kai wasn't always going to be on the same page and had other plans. It's OK and now know our life will always be filled of surprises and to go with the flow.
19. Take a ton of videos.
OK I am a bit excessive and have thousands of pictures of Kai, but nothing compares to the videos. To see how much he has changed throughout these past 365 days is amazing and will never see these times again. It's kind of sad in a way, but completely understand why parents consider this footage pure gold. So, let your camera roll and savior every moment!
20. I've never been so proud of myself.
Seriously. I don't think I have ever felt so accomplished in my life. To create a human and to watch him grow, has been the most amazing process. I just feel so much stronger as a person and as a woman… and it feels GOOD! I've pushed myself in more ways I ever thought possible and know after this year I can get through anything.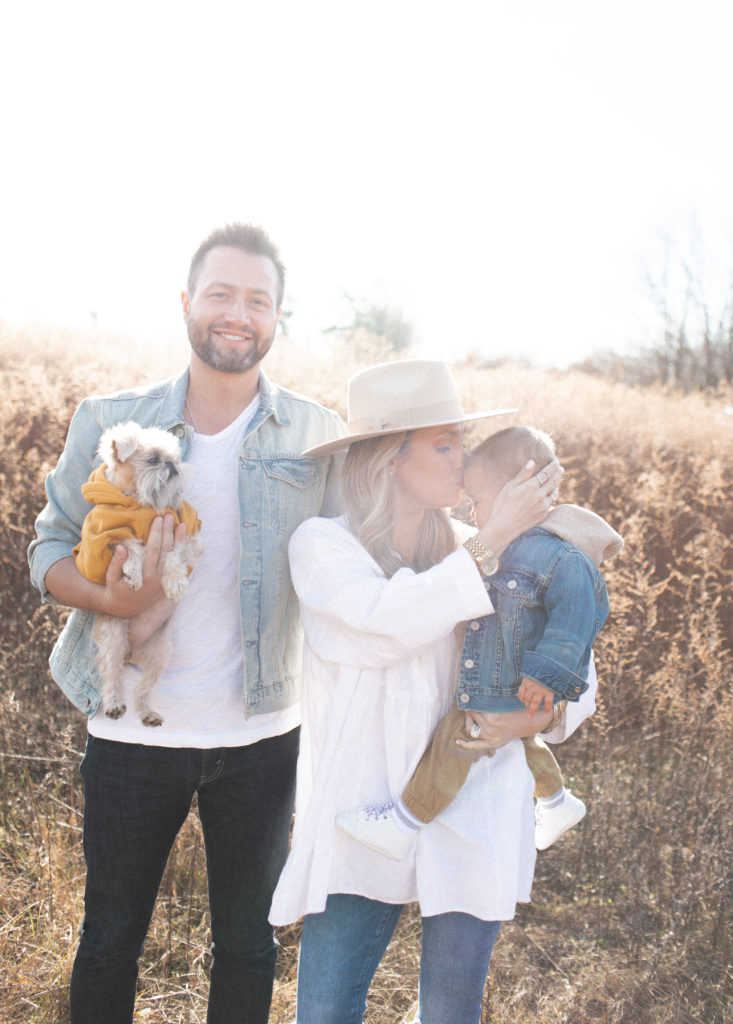 OX- Danielle